In Salzburg, the hills are alive....with the sound of music!
I was looking forward to The Sound of Music tour, having watched the movie several times when I was a child. The tour includes visits to the main filming locations for the 1965 Hollywood blockbuster.


Based on the true story of the Trapp Family Singers, The Sound of Music remains one of the most popular movie musicals to date.
Beauty lies in simplicity, and in this case, it was the witty and fascinating romance of Maria and Captain von Trapp (not forgetting the gorgeous views of the Austrian landscape) that touched the hearts of millions, including that of yours truly.


Interestingly, the Austrians were totally oblivious to the existence and popularity of The Sound of Music as it was never screened in the country till recently. Hardly anyone in Austria (besides the tour guides) is familiar with the movie!


If you were to ask me for my honest opinion about the tour, I would say that save for the nuggets of historical information dished out by my humorous tour guide and the absolutely jaw dropping scenery, the tour was rather mundane because most
of the attractions were out of bounds to visitors.


Much to my dismay, the famous gazebo where Liesl sang "Sixteen going on Seventeen" was locked and the majestic mansion where the Trapp family apparently lived could only be viewed from across a lake.
I was even more disappointed to find out that the interior of the mansion in the movie was actually not authentic. The tour guide told us that Hollywood modelled it after the real mansion in Austria.

That moment of realization crushed me. I felt like a kid who just found out that Santa Claus never existed.

Nevertheless, the scenery was worth every bit of my time. Without this tour, I wouldn't have ventured into the outskirts and stumbled upon the beautiful Mondsee Lake. Here are some of my favourite photos: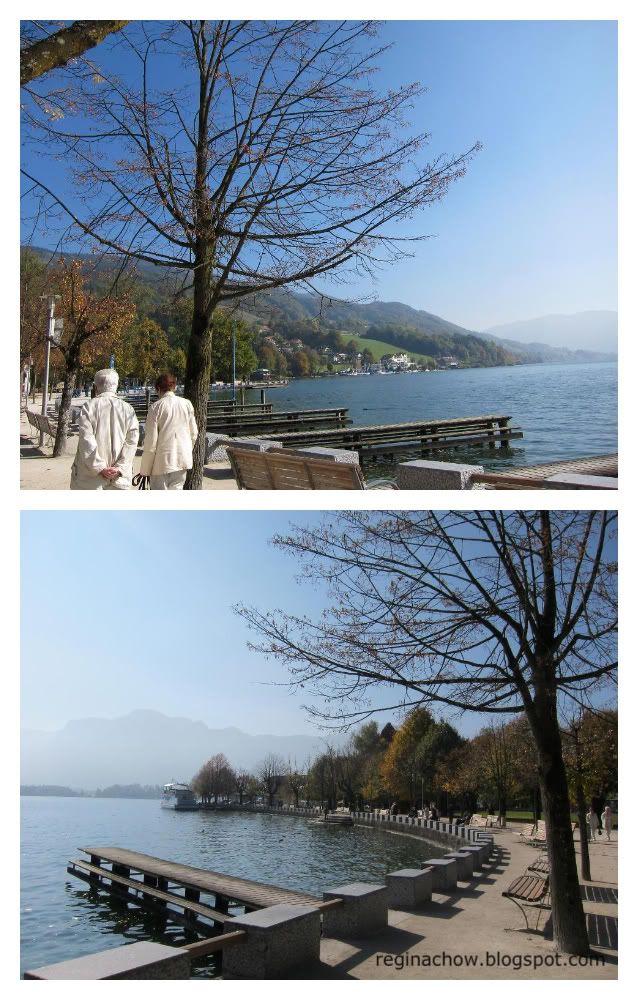 Gorgeous isn't it? :)