I don't quite fancy the wintry weather as it can get so dreary at times, especially when it rains, the sun sets prematurely at 5p.m.
and everyone is dressed in shades of black and grey.

I've been stocking up on clothes in candy colours this season and they're the perfect antidote to battle the depressing weather. I think bright candy colours help to dispel negative energy as well as rebalance the body emotionally and physically. You can also probably tell that I've not gotten over the colourblocking phase, except that this time, I'm colourblocking with candy and pastel shades.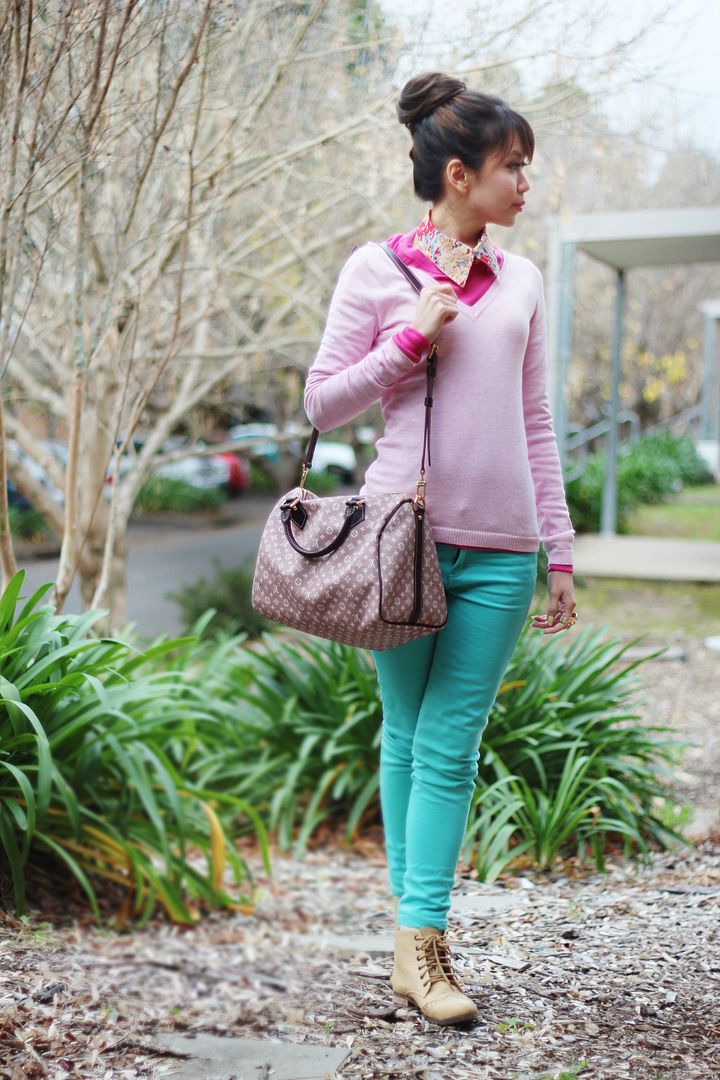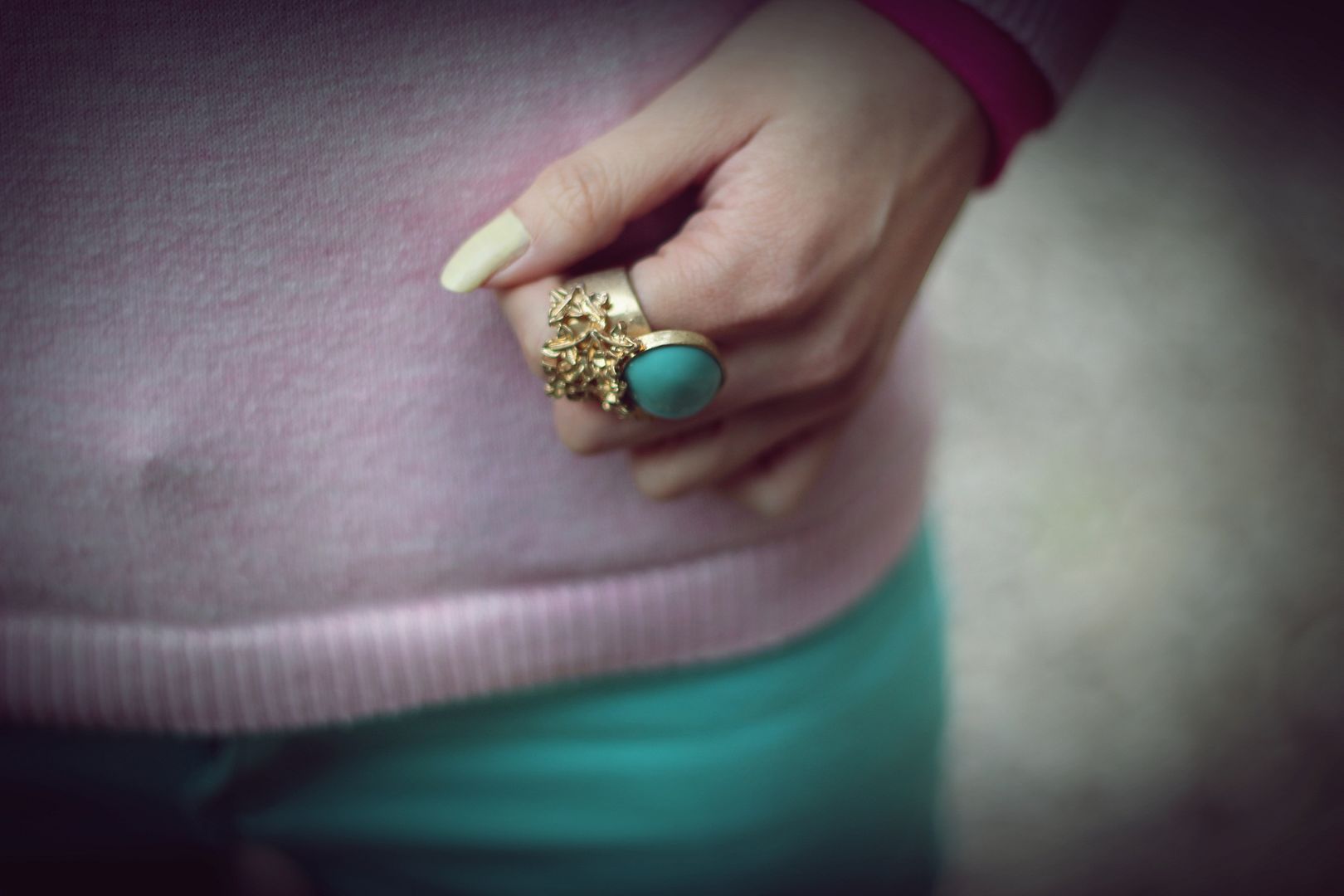 I reworked the same pair of mint jeans on a separate occasion with a mustard coloured top and purple booties. The end result looks a little kiddy in my opinion, but it was all done in the name of fun. ;)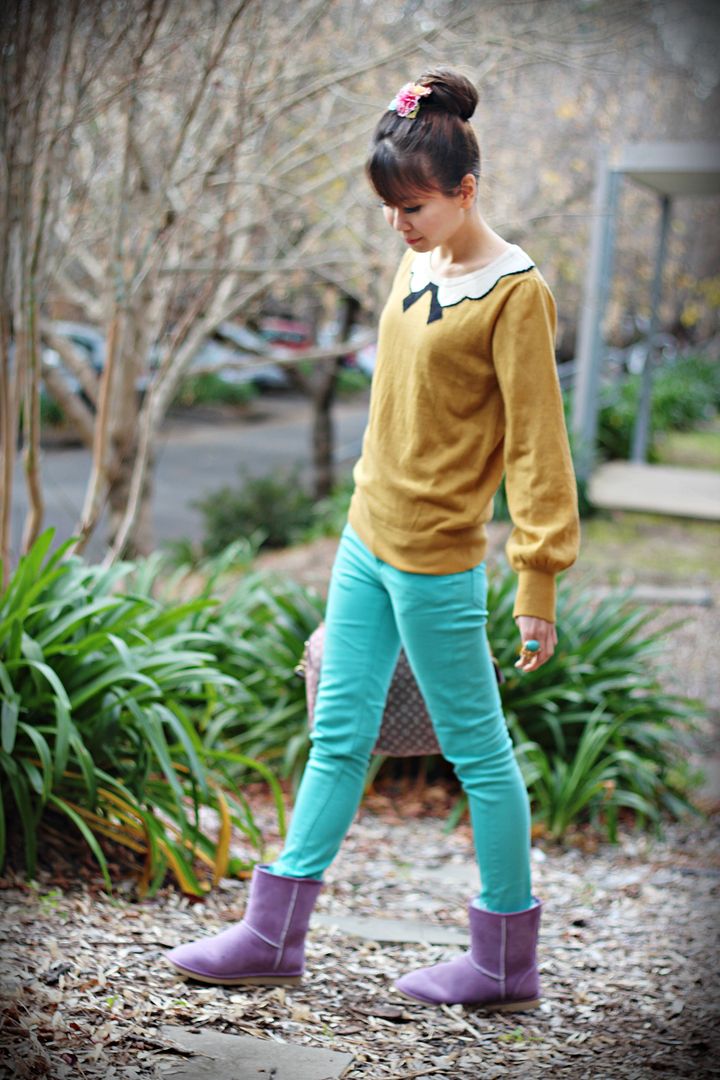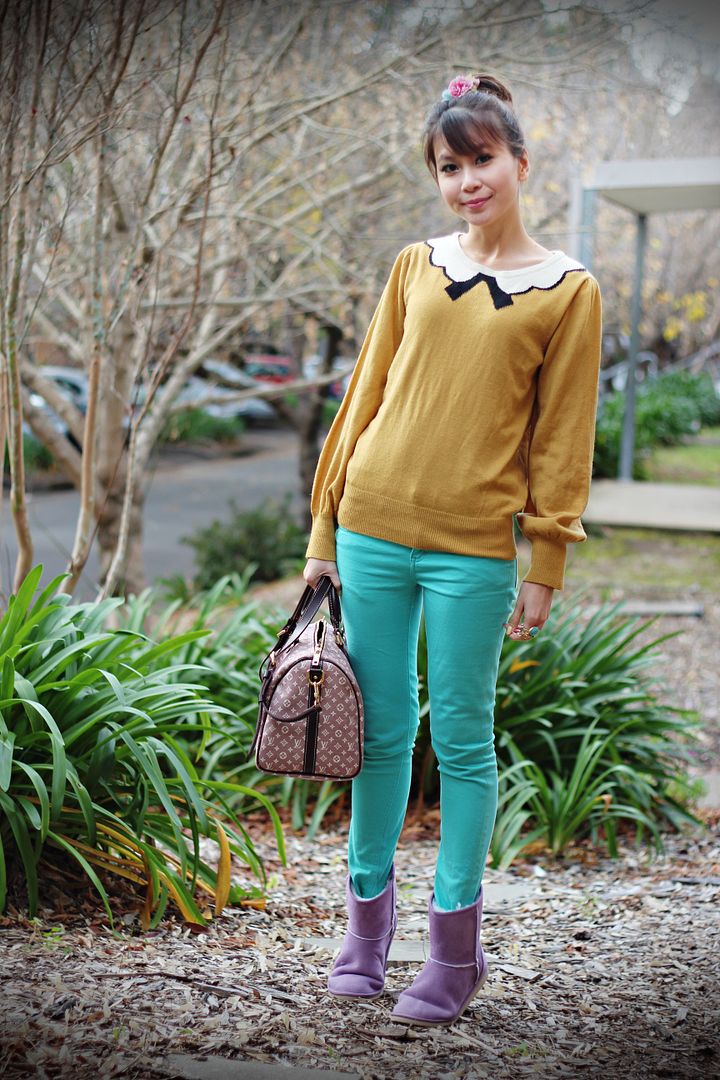 Have a great Sunday ahead!