Floral denim has made a comeback this summer, but while it is great to see floral jeans in bold, contrasting colours, I personally prefer my floral jeans in subtler pastel shades.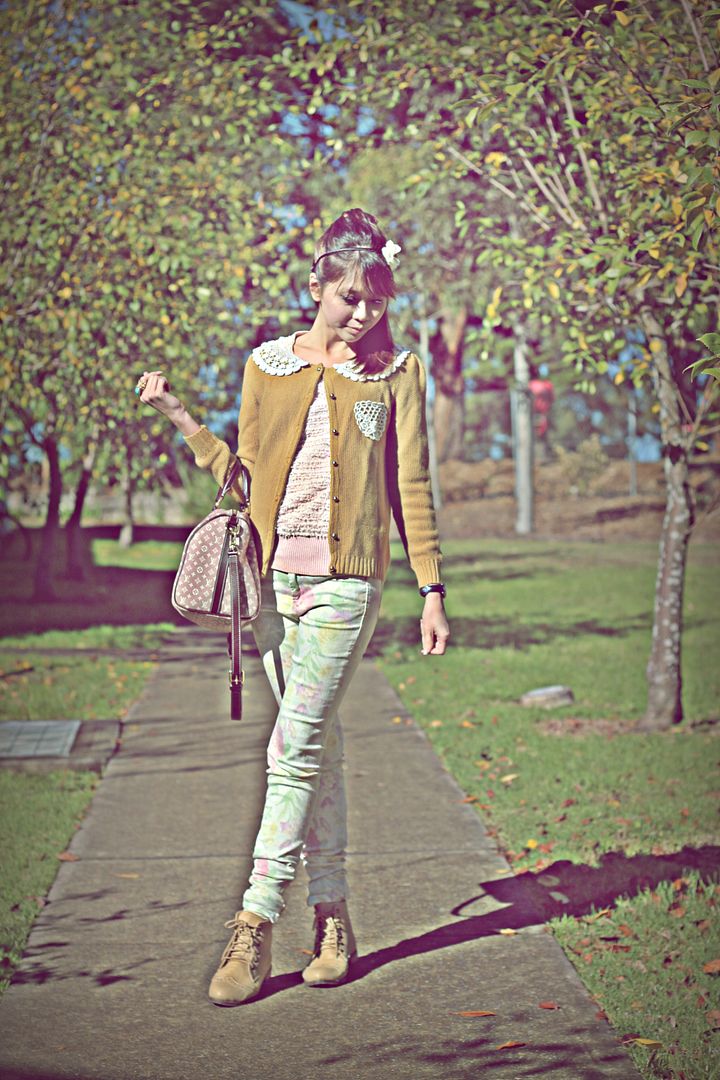 I got this pair of jeans from Zara a while back. I wore it several times but it has proved to be extremely difficult to photograph because the colours simply do not show up well outdoors. This is what it looks like in real life.

I love playing with colours, and this pastel floral jeans allows me to do just that without looking like a clown thanks to the muted colours.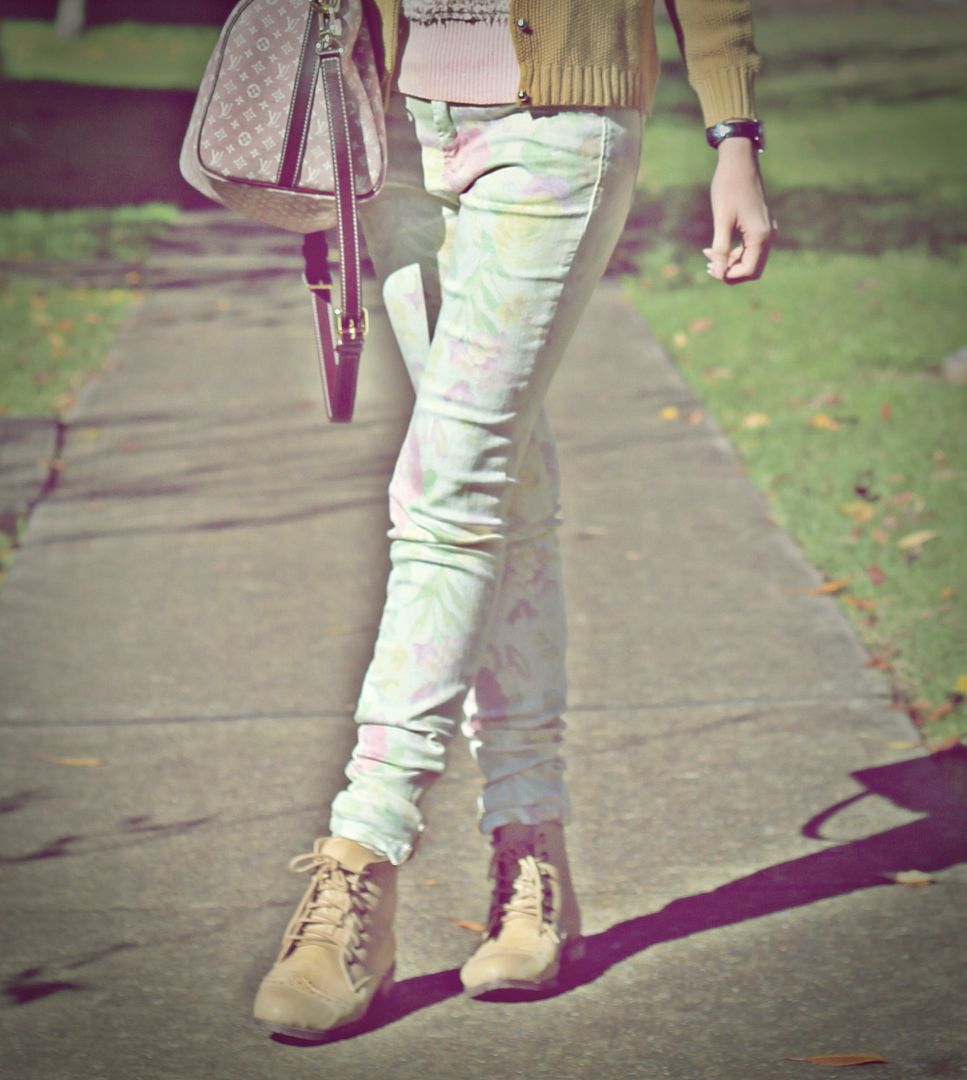 On the other hand, I think that its bolder counterparts (e.g. black base with bright floral prints) are harder to pull off without looking like you're wearing pajamas or your granny's clothes out, but that's just my opinion. Experimenting with bold prints is fun, but versatility and practicality are far more important to me.
My only grouse about this pair of jeans is that it's a little loose all around. I like my jeans snug and crease-free so I'm hoping that it'll shrink after a round in the dryer. Wish me luck! If you've tips on how to shrink your jeans, please let me know ok?