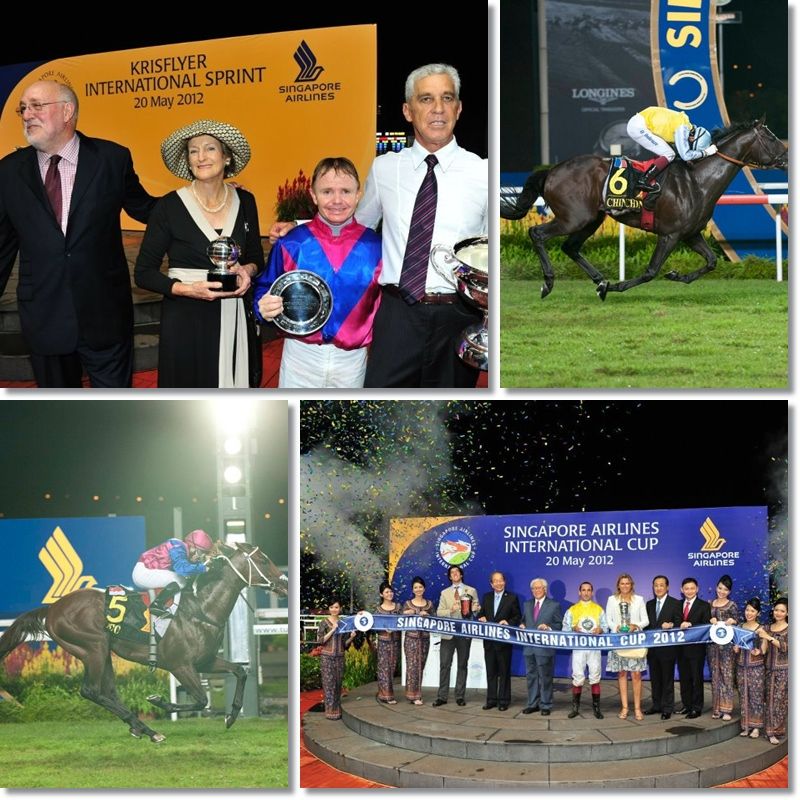 Unlike the previous races that I attended, this was the first time that we got up close and personal with the horses.

We could almost reach out to touch the horses and it was absolutely fascinating to see these agile creatures sashay on the parade grounds, putting their best foot forward in their race attire like fashion models on the runway.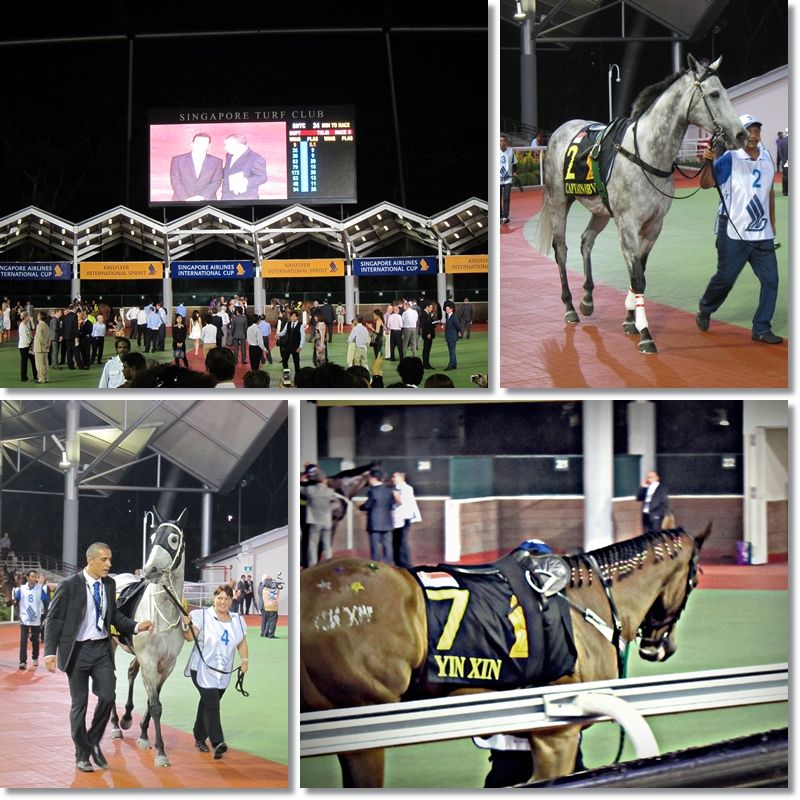 You could also tell if the horses were in tip-top shape from the way they trotted around the parade grounds. Some gave their handlers a hard time as they were all fired up and ready to charge (which is a good sign I believe!), while others appeared more docile and obedient. Lady luck was shining on me that night because I've never had much luck with horses but this time, I finally won!

Did I also mention that we had the good fortune of meeting Mediacorp celebrities Thomas Ong and Priscelia Chan ? There wasn't much time for mingling but we certainly wasted no time when it came to taking photos with the stars.
And of course, we had to take pictures on the red carpet!