I like how this navy blue fur jacket from Zara complements practically everything in my wardrobe. This time, I matched it with a beautiful monochrome striped dress from
Club Couture
.
The asymmetrical neckline and geometric stripes create a dramatic entrance in a way that's visually stimulating.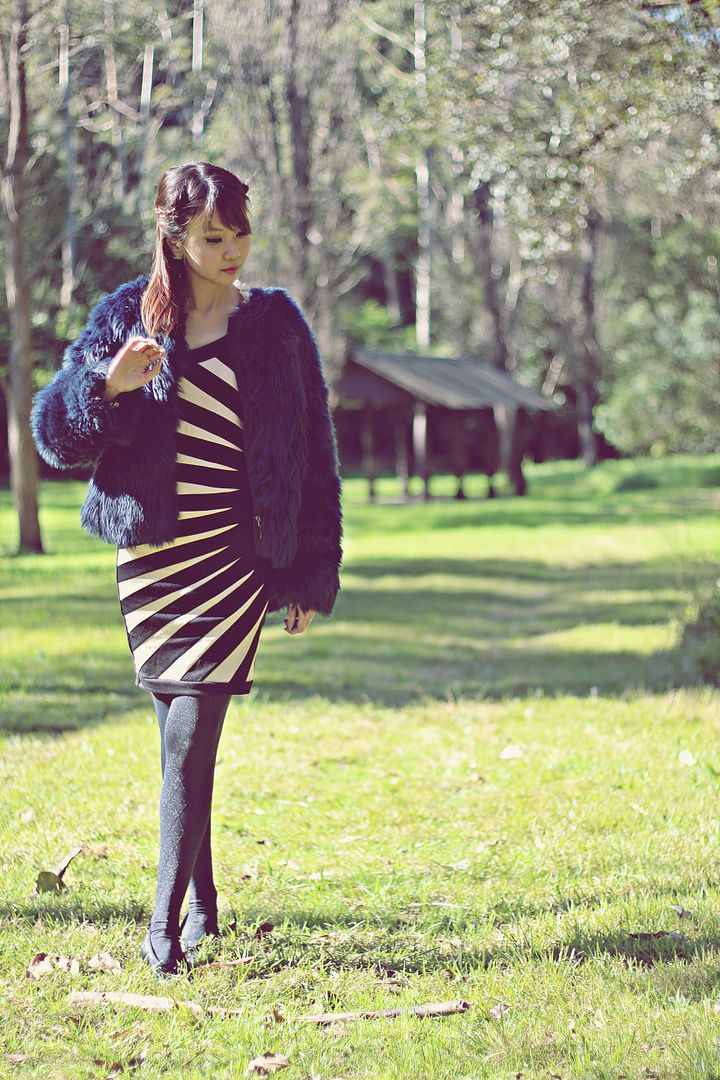 I styled my hair differently as well.

As you can tell, my hair has grown quite a bit in recent months and I can finally experiment with different styles!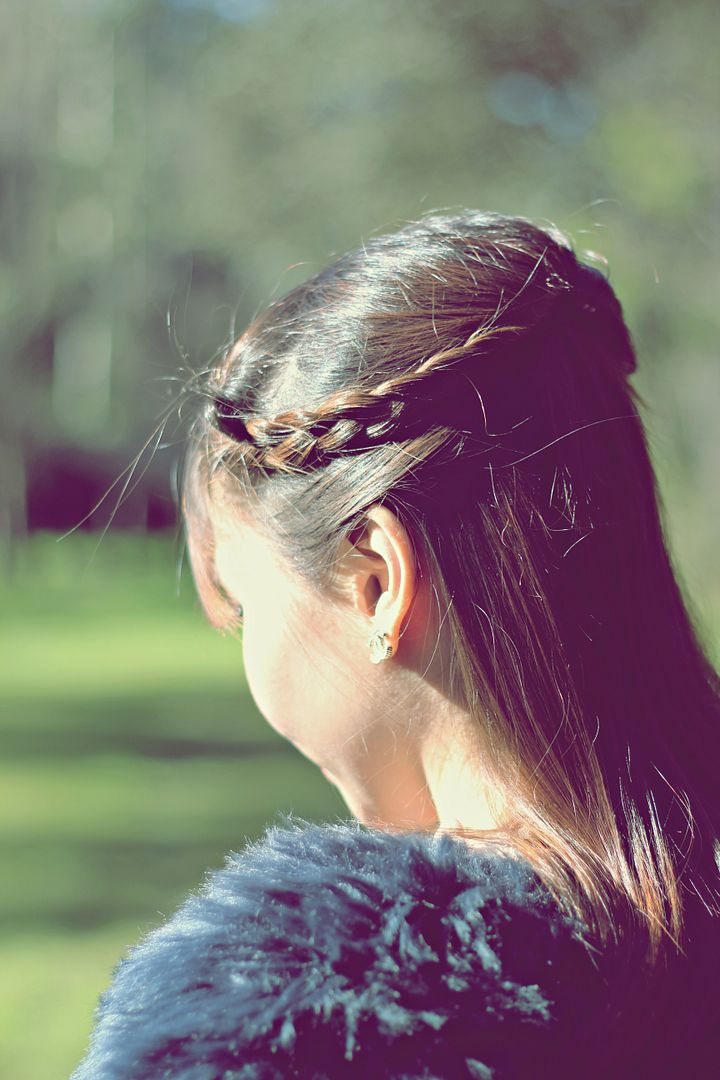 Here's a clearer look. I modified the hairstyle based on a similar tutorial which I posted on Pinterest earlier.

If you're interested, click here for the tutorial.

And if you've yet to do so, click on the button below to follow me on Pinterest!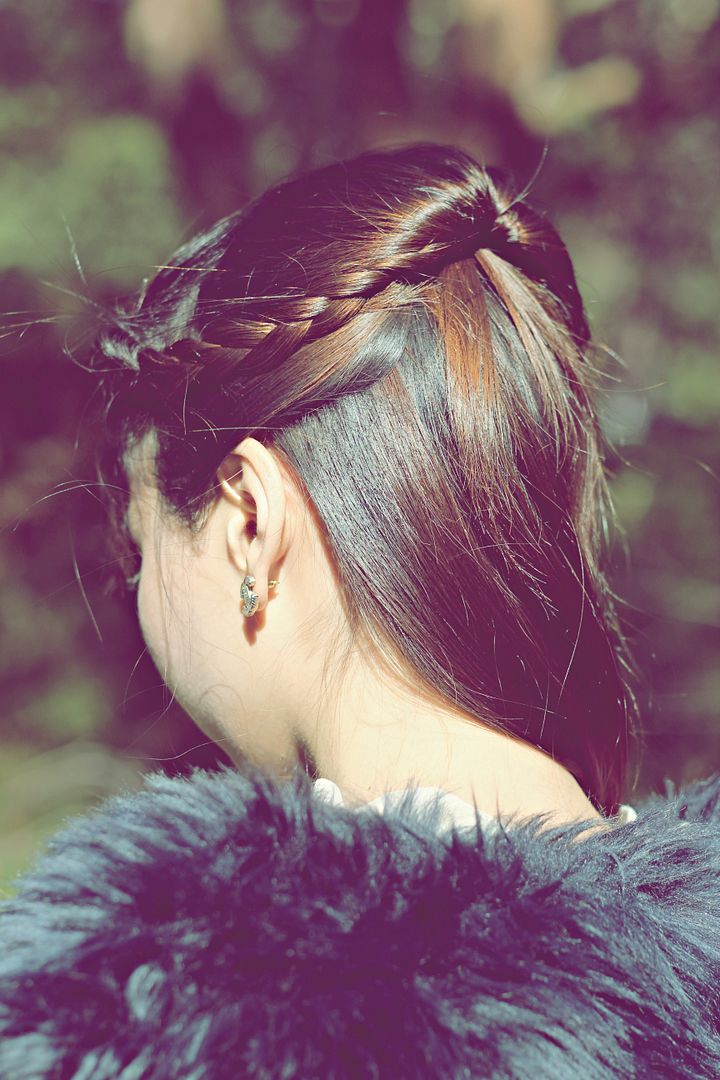 The monochrome striepd dress is currently sold out on Club Couture's site, but I personally think that the
Katy One Shoulder Dress
is the perfect alternative.
Check out my earlier review on the Katy One Shoulder Dress
here
Club Couture
is now offering Free Worldwide Shipping too! All you lovely people can shop without having to fuss about international shipping. ;)
Check out the
Sale
section for more great bargains too!