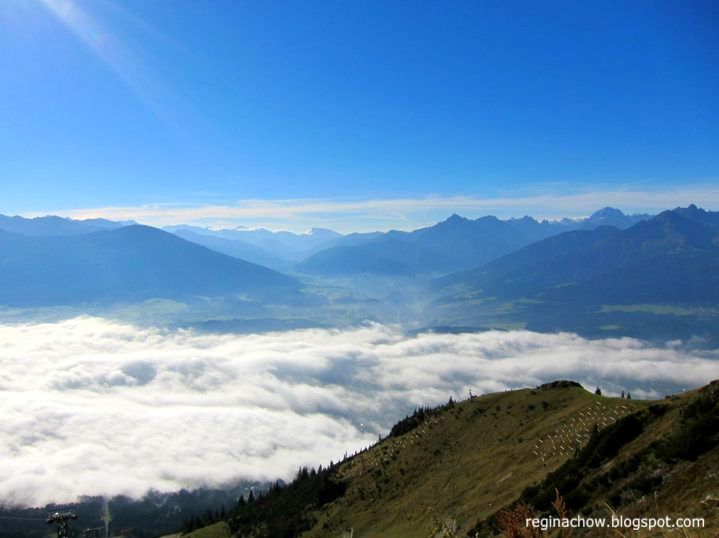 Innsbruck, a city in the western part of Austria, is a popular location for the Winter Olympics. This city is the least commercialized among the 3 that I visited (the other two are Vienna and Salzburg) and its untainted scenery is its greatest charm.



We were there bright and early on a weekday morning, before the crowds started streaming in via the Nordkette cable railway. And
there we were, on top of the Seegrube and Hafeleka Mountains, enjoying the magnificent view of the alps with a cuppa hot chocolate.