After Innsbruck, we returned to Vienna for the last leg of our Austria trip to check out the museums.
We had a wonderful stay at K+K Maria Theresia Hotel and I would recommend this hotel to anyone visiting Vienna. Most European hotels, even the 4 star ones, can be pretty poorly furnished and shabby, but K+K Maria Theresia is definitely a 4-star hotel by international standards. It also provides free internet access, which is rarely found in most European hotels. :)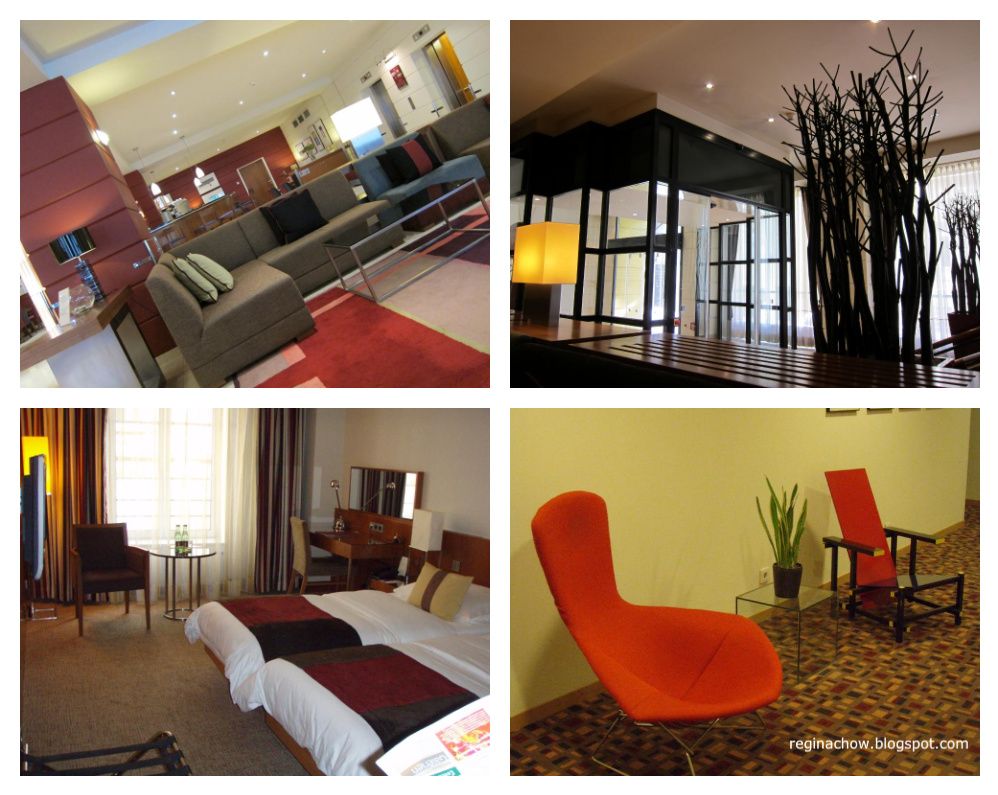 Back to the main purpose of this post. I absolutely adore going to museums, but I was rather disappointed with the collections showcased in the Museum of Fine Arts, a highly acclaimed museum that houses the art collections of the Habsburgs family.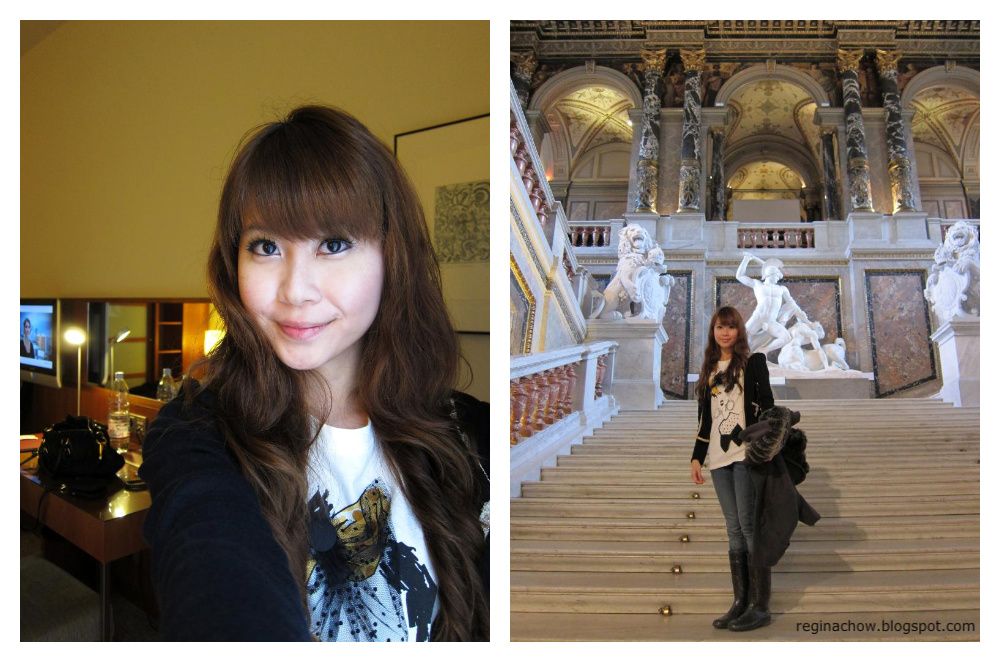 Blame it on my limited knowledge of European art, but I could hardly recognize any of the paintings I saw, much less the names of the artists. Most of the paintings were painted by Flemish painter Bruegel in the 1500s, whom I honestly don't give a hoot about.
I much prefer the museums in Italy and France which boast extensive art collections of Monet, Raphael, Van Gogh, Da Vinci, Degas and Michelangelo.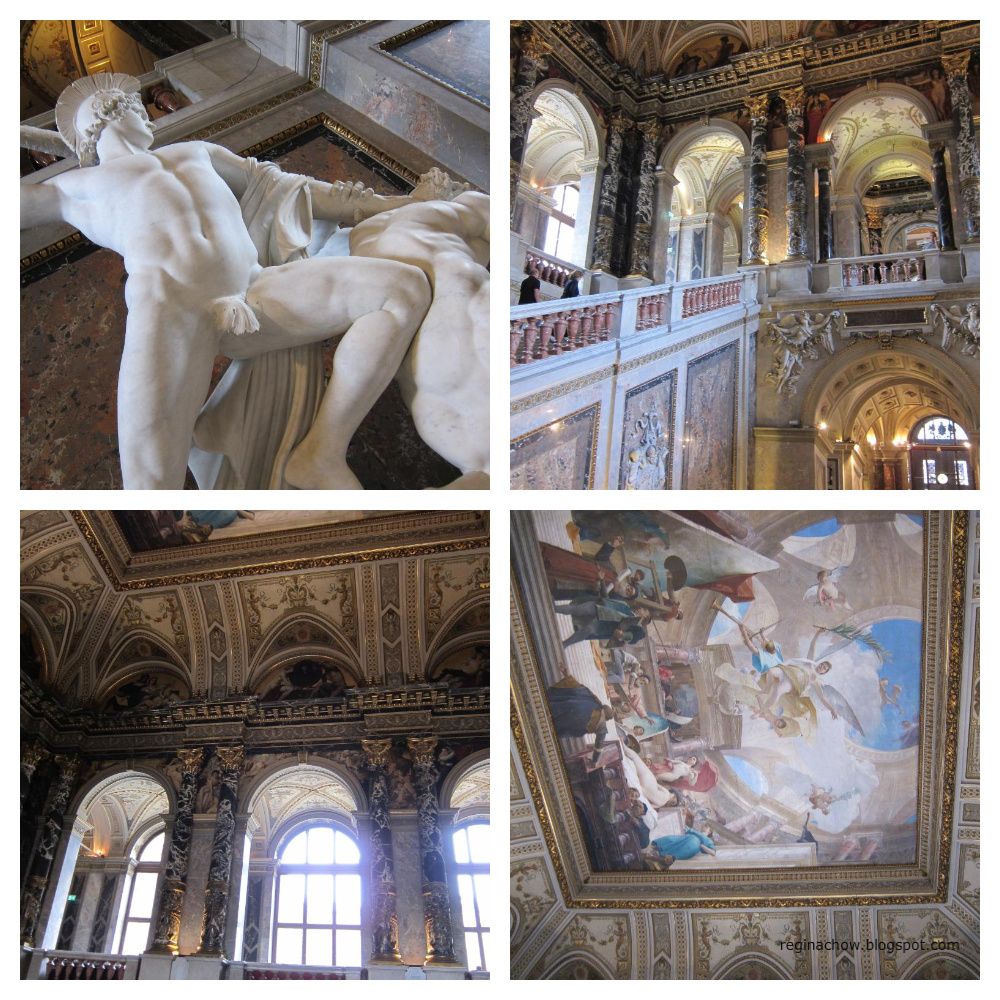 The only noteworthy paintings here were the Raphael's "Madonna in the Meadow" (top left pic of collage) and the Infanta paintings by Velazquez, namely "Las Meninas". This painting and other paintings of Infanta Margarita (not the alcoholic drink haha!) were later reinterpreted by Picasso.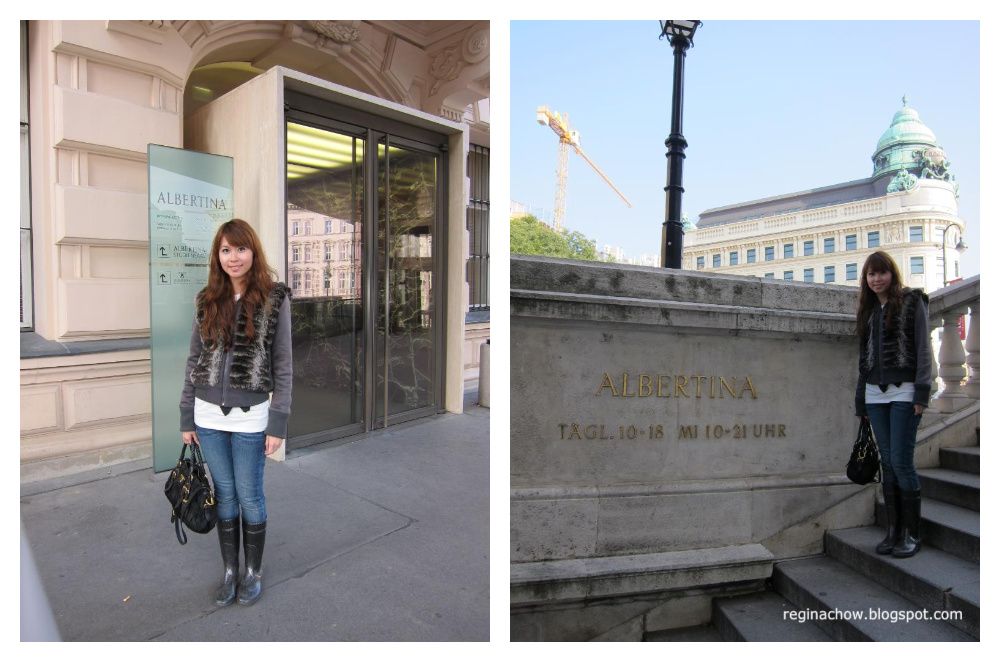 Fortunately, the Albertina museum was Vienna's saving grace, to me at least. There were two interesting roving exhibitions going on at that time, namely "Michelangelo. The drawings of a genius" which featured early drawings of Michelangelo and "Picasso: Peace & Freedom" which showcased the artist's politically charged paintings.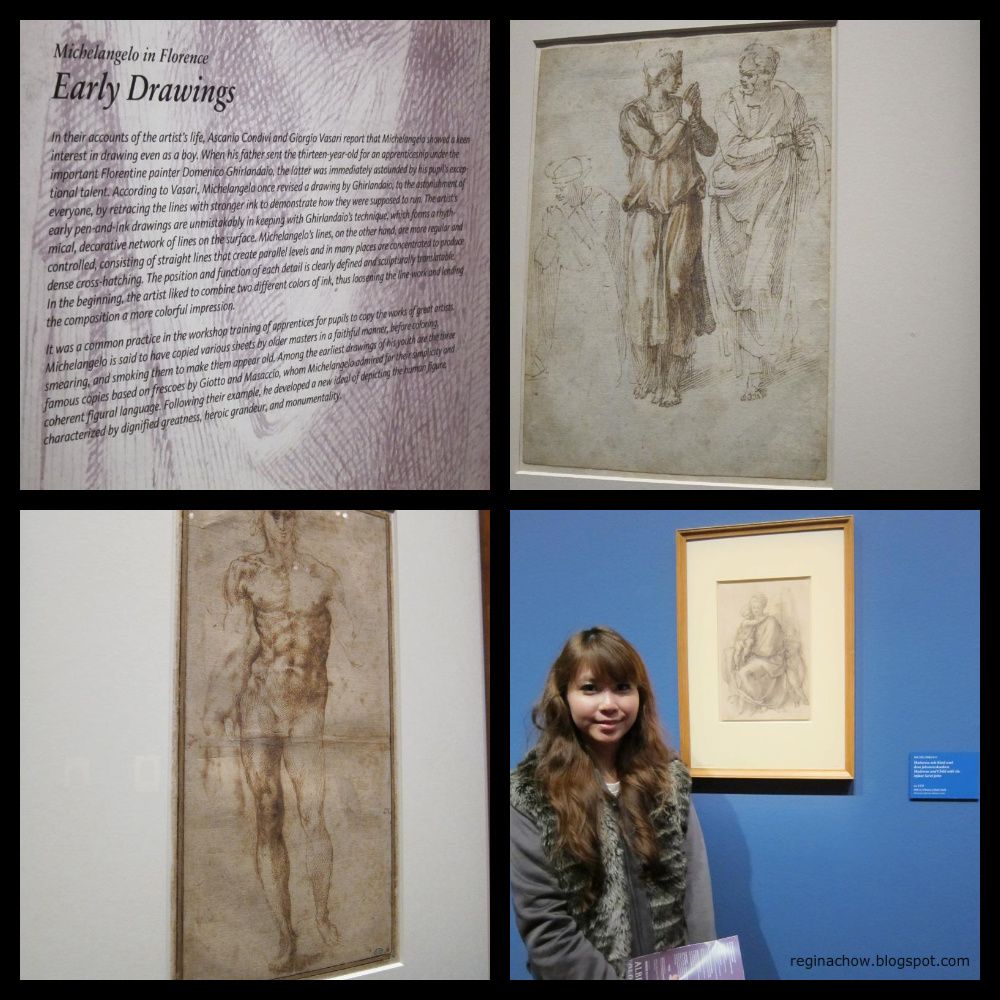 I have never seen Picasso's actual works up close and personal, so this was an eye-opening experience for me. On display here was Picasso's famous painting, Guernica, which was commonly thought to be a symbol of the artist's protest against fascism.
Contrary to popular belief,
no one really knows its true symbolism and meaning.
I guess part of Picasso's appeal lies in his enigmatic paintings which are always subject to interpretation.
When asked to explain Guernica, Picasso replied "It isn't up to the painter to define the symbols. Otherwise it would be better if he wrote them out in so many words! The public who look at the picture must interpret the symbols as they understand them."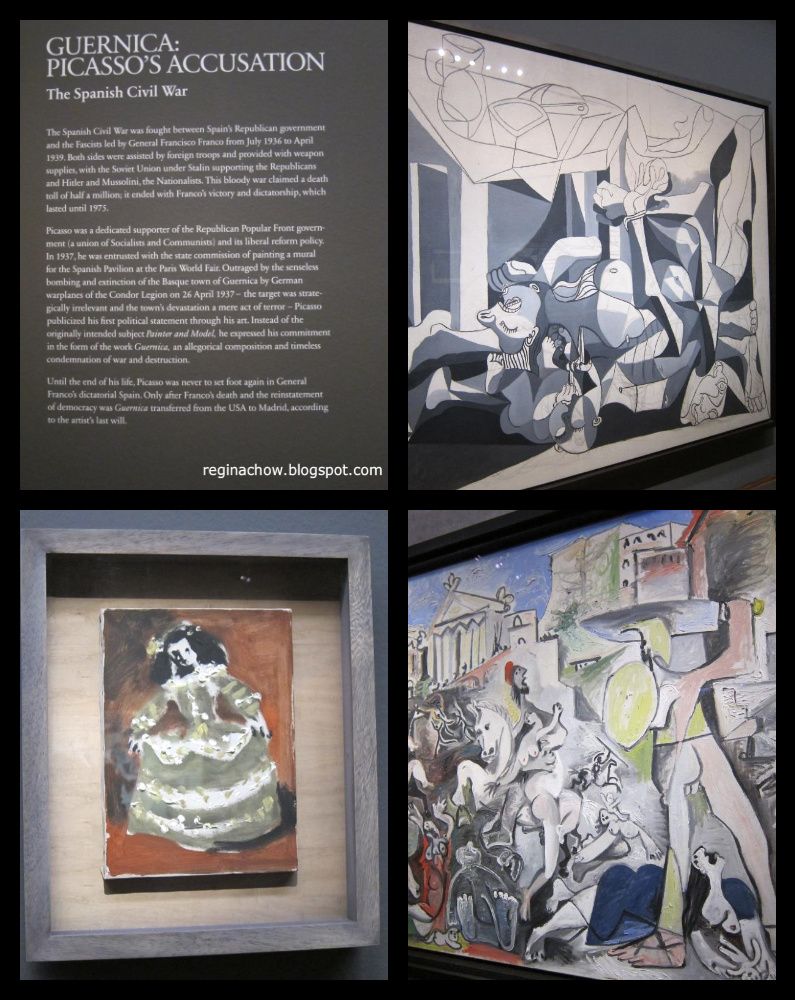 I didn't take a photo of Guernica, but I did capture a snapshot of Picasso's second most important political painting, The Charnel House (top right pic in collage) is said to commemorate the Republicans of Spain who were sacrificed during the second world war. The other two paintings in the collage were reinterpretations of Valazquez's Infanta Margarita (bottom left) and Bologna's Rape of the Sabine women (bottom right).

The Picasso exhibition left me feeling fulfilled and satisfied. I wanted to catch this exhibition at the Lourve in Jan 2009 but the queue was so incredibly long it was really quite impossible for me to wait in line. This exhibition will be on till Jan 2011, so if you're heading to Vienna any time soon, be sure to catch it!