On Christmas Day itself, we attended my dear friend V's party with a couple of other friends. There were many young kids at her home, all of whom had boundless energy as well as an insatiable thirst for toys, games and food. We had a great time playing with the kids and reliving our childhood with more advanced and exciting toys!
In the evening, we popped over to Karen's place for a traditional Christmas dinner, complete with a sumptuous spread of turkey and other delicacies painstakingly prepared by the host and her guests!
JW and Ethan were also given the honour of carving the turkey for all the ladies at the table.
The star attraction of the night had to be Koji's baby, Andre, who came aptly dressed as Santa Claus. All he needed was a white beard and a sack full of presents to complete the look! We had a ball of a time posing and playing with Andre. He is such an adorable and sweet-tempered baby! Oh and did I mention that his cheeks are so chubby we just couldn't keep our hands off them? ;P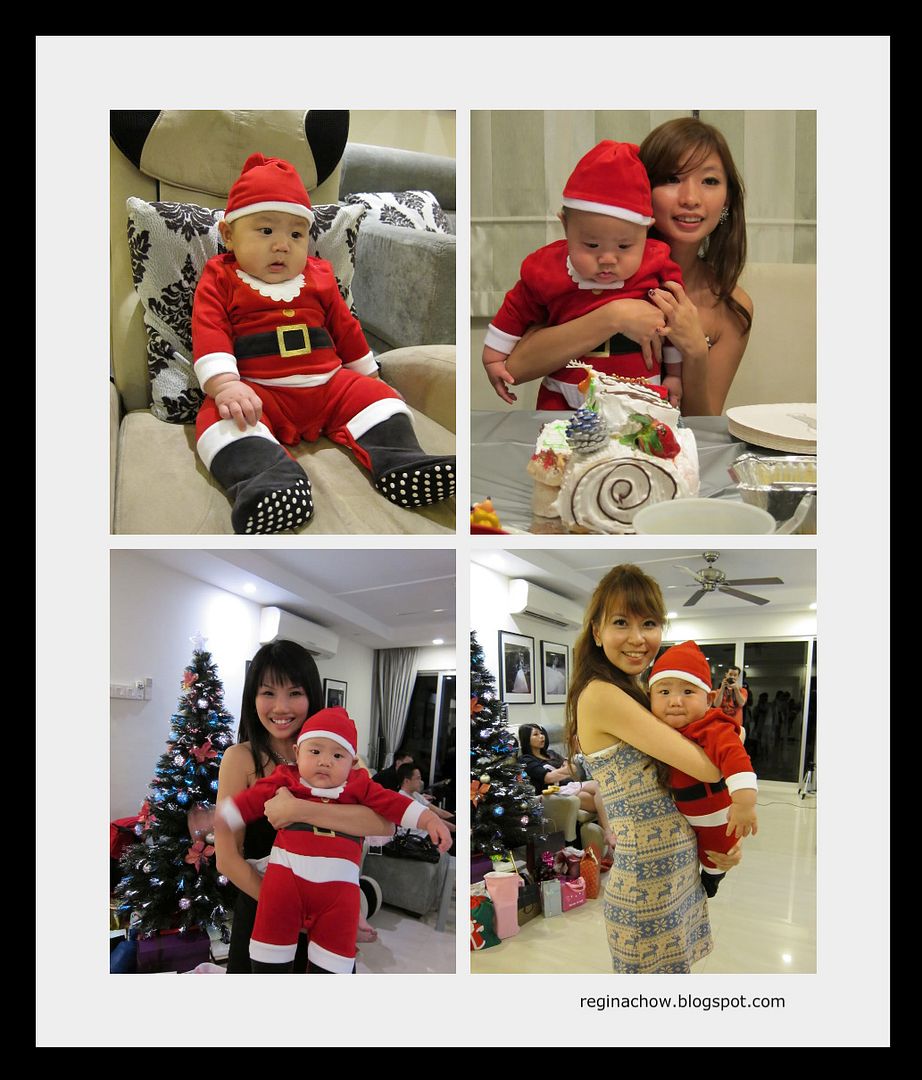 What's a Christmas party without gifts? So there we were, presenting gifts to one another and sharing in the joy of giving. Most of us unwrapped our presents on the spot like gleeful little children!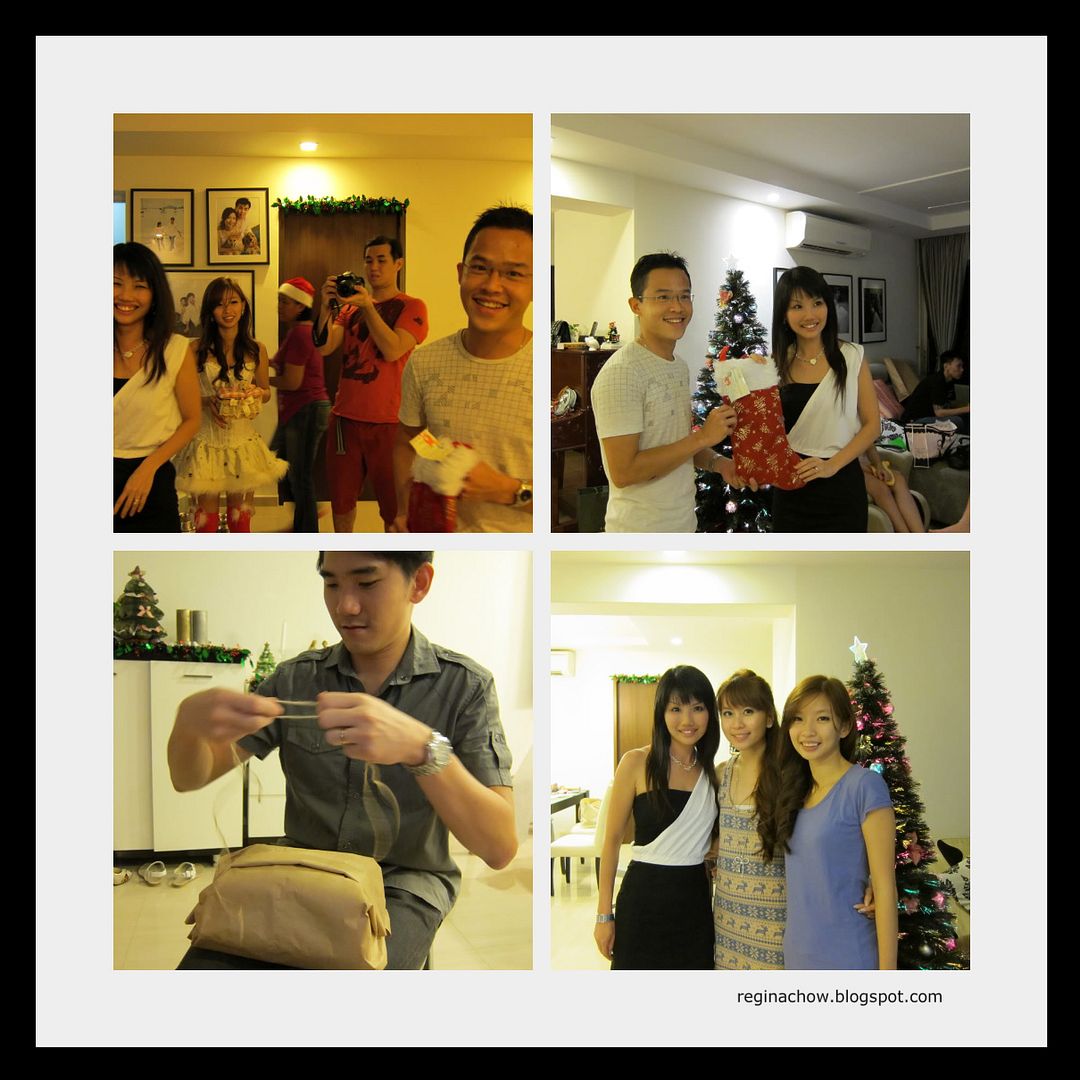 After the gift exchange, we spent the rest of the night playing Taboo, which eventually culminated in a session of charades and win, lose or draw. Who would have thought that this would get everyone's creative juices flowing? The hilarious drawings resulted in such uncontrollable bouts of laughter, I bet the neighbours must have thought we had all gone mad! We had so much fun that the party only came to an end at 5am!