The last quarter of the year is a popular time for weddings, and I can certainly attest to that, having attended at least 1 wedding per month.
Raf's wedding was one of the most interesting and memorable weddings that I've attended thus far.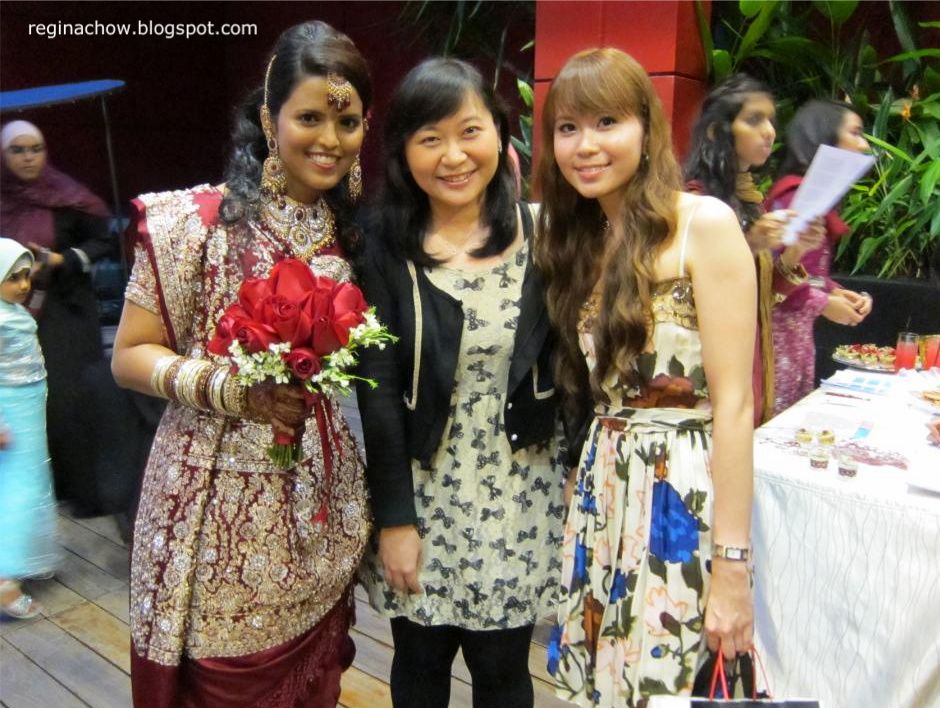 The hilarious high energy cheerleader-like dance performances by a group of 8-10 Indian guys, heartfelt speech delivered by the bride's father and sumptuous buffet spread were the recipe for its success.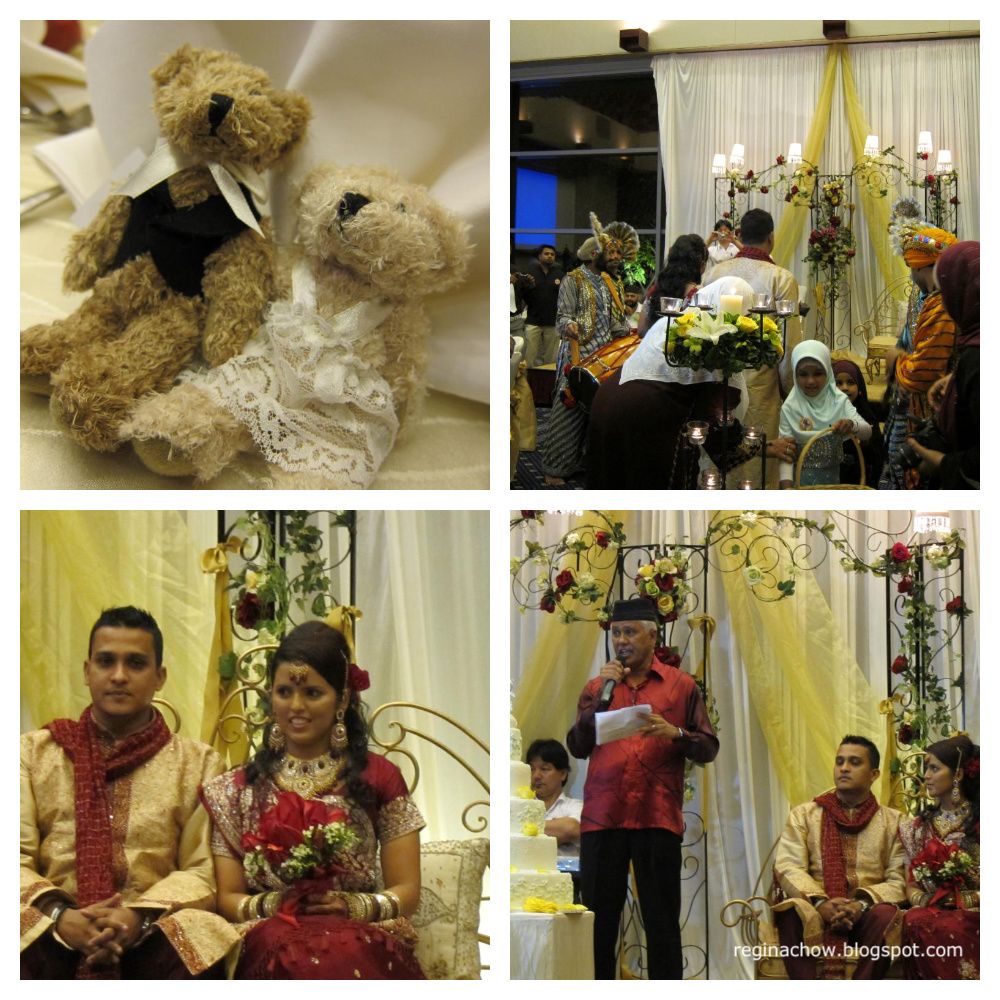 I especially liked Raf's elegant black and white wedding gown. We were all dazzled by the resplendent bride!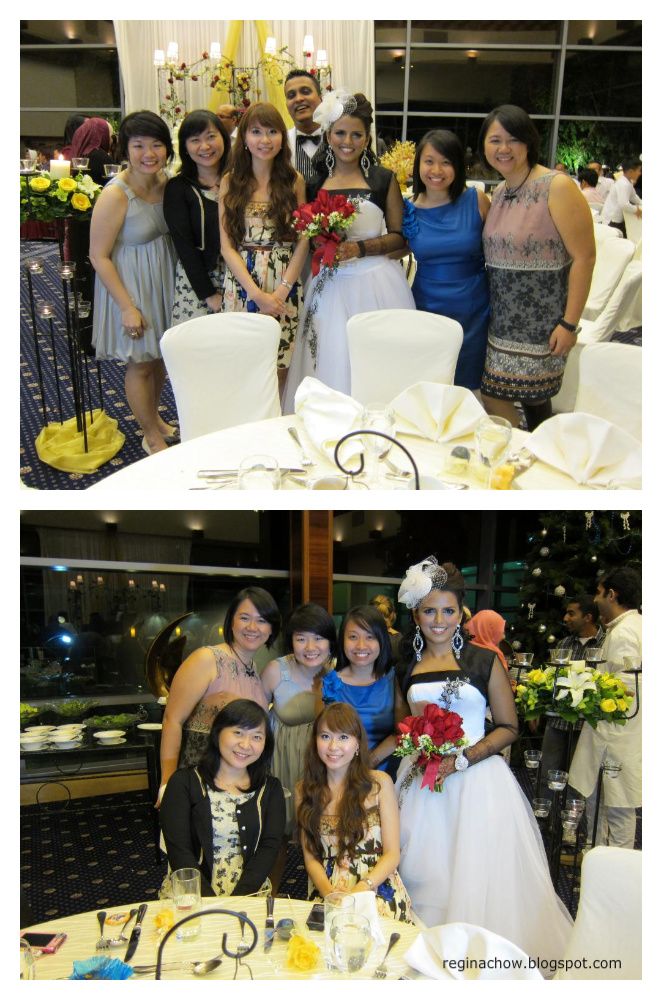 It was great catching up with Hui and Wei as well, my friends since uni days. Raf, Hui, Wei and I were pioneering members of a fitness club called Bodyworks that we painstakingly set up in uni.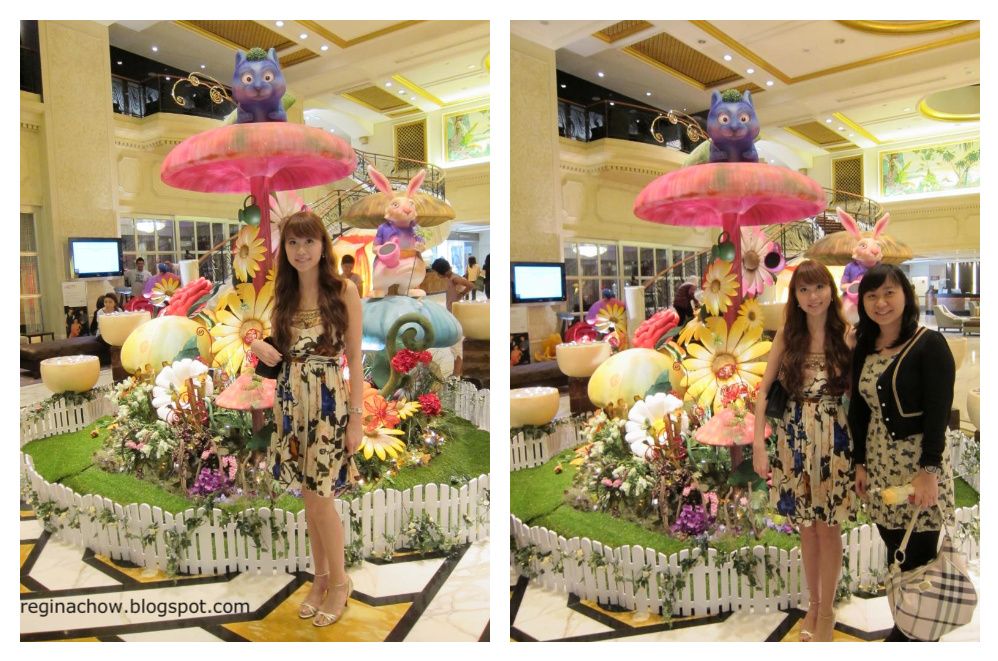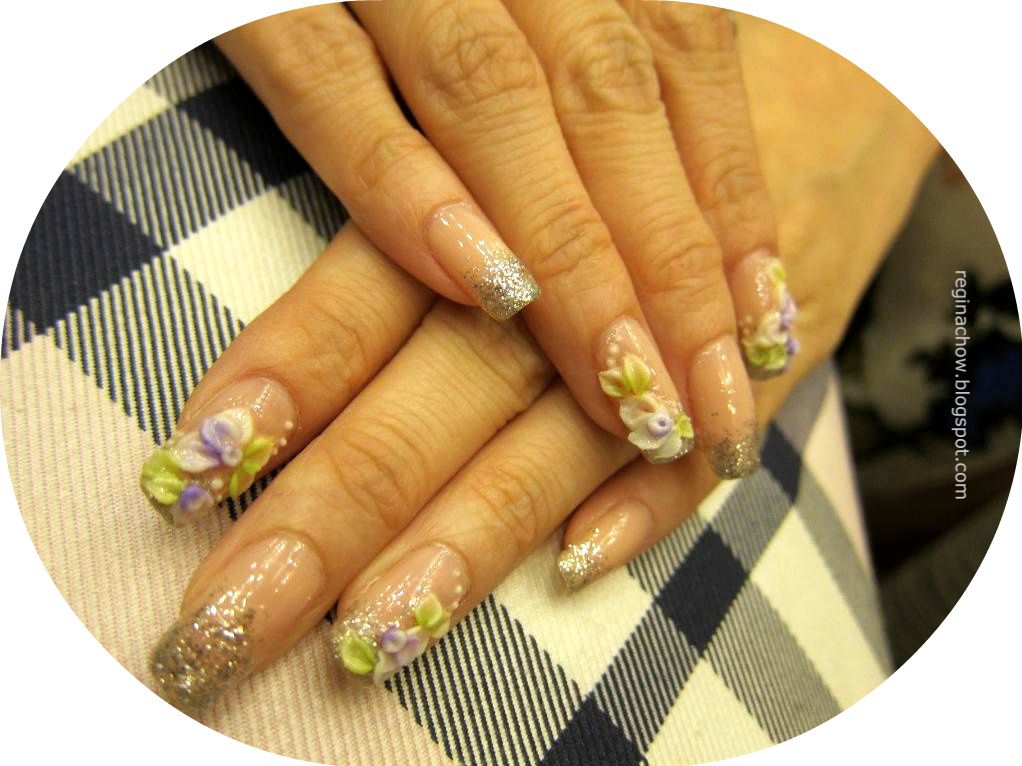 Finally, here're pictures of Hui and me with the Alice in Wonderland inspired Christmas decor at the hotel lobby, as well as my newly manicured nails.
Have a great Sunday ahead!