I have said this umpteen times, but I really enjoy feasting in Sydney because the ingredients are as fresh as you can possibly get (especially seafood)
.
The plan for the day was to head to the beach and soak in the lovely sun, but before that, we swang by People Modern Cafe at Cammeray to fill our tummies with sumptuous teriyaki salmon. I wrote about this cafe previously when my aunt first brought us there. You can click
here
to read the post if you're interested.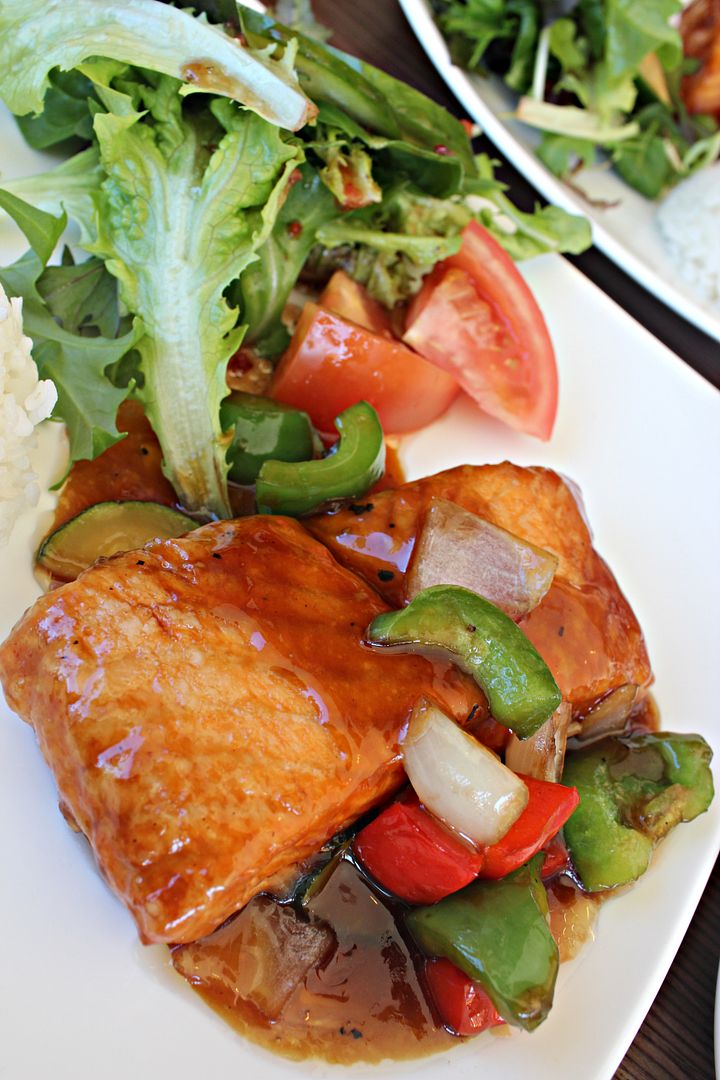 LOL doesn't JW look like he wants to devour my share as well?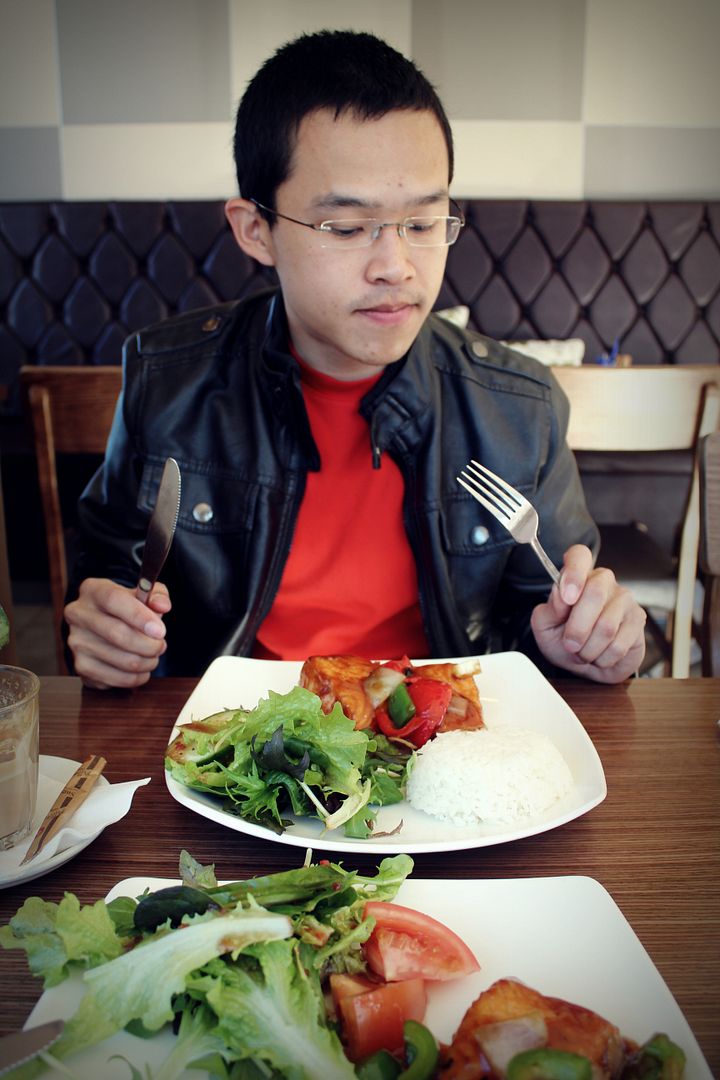 Before long, it was time to work off our lunch by taking a stroll along the beach. Sydney is famous for its numerous beaches, but thus far, I've only been to Manly and Bondi, which are the most touristy of them all.
This time, we decided to venture to Dee Why Beach instead.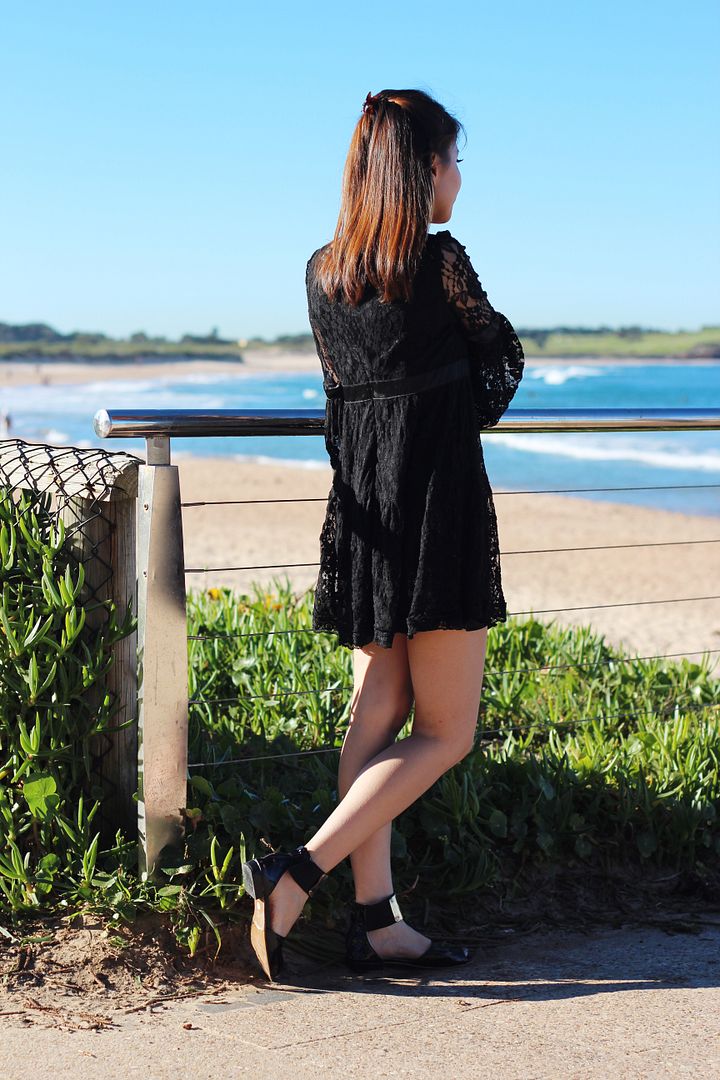 The weather has been holding up pretty well these days and I don't even have to wear a coat in the day! Erm, but I was a little overdressed for the beach as vanity got the better of me.



I bought this lace dress from Kitson in Tokyo a whil

e back, but I haven't worn it very much as it can be a tad too warm for our weather in Singapore.

I adore it to bits though and I especially like the see-through lace sleeves.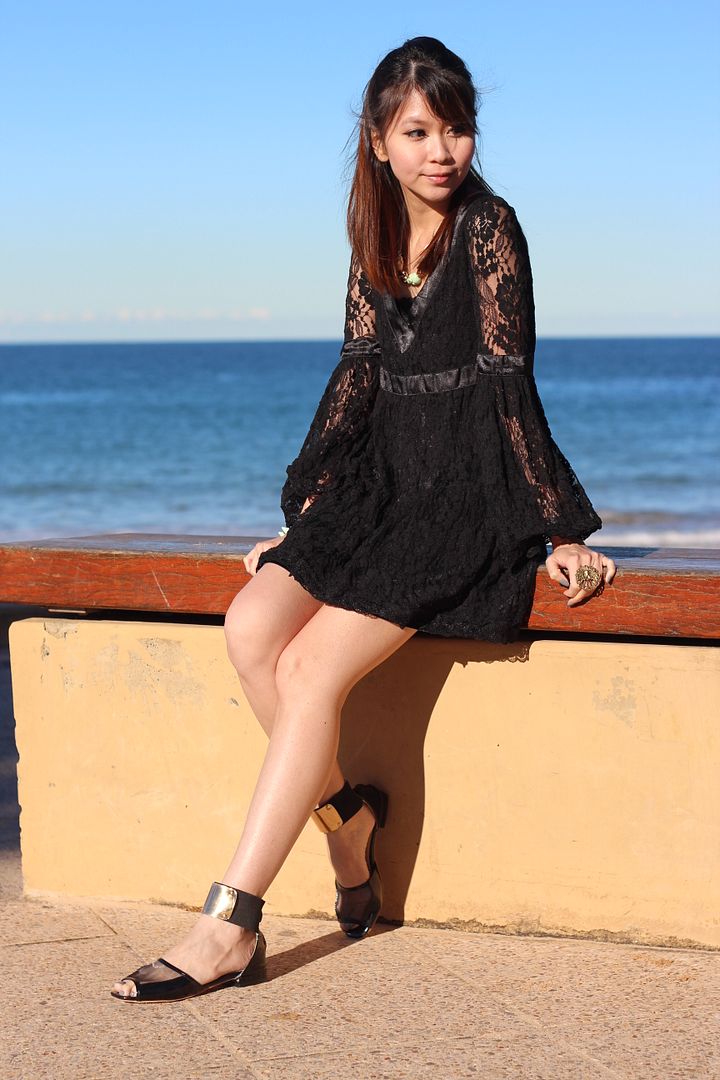 My new pastel skull necklace from Diva. Diva has the most amazing accessories this season, and the best part is, they come in the prettiest pastel shades!

Most of my outfit shots are taken by JW, who just assumed the role of my photographer despite not having much of an interest in photography. To give credit to his fab skills, I got behind the camera this time and took his outfit shot for him! Haha. He's quite a natural at posing, isn't he?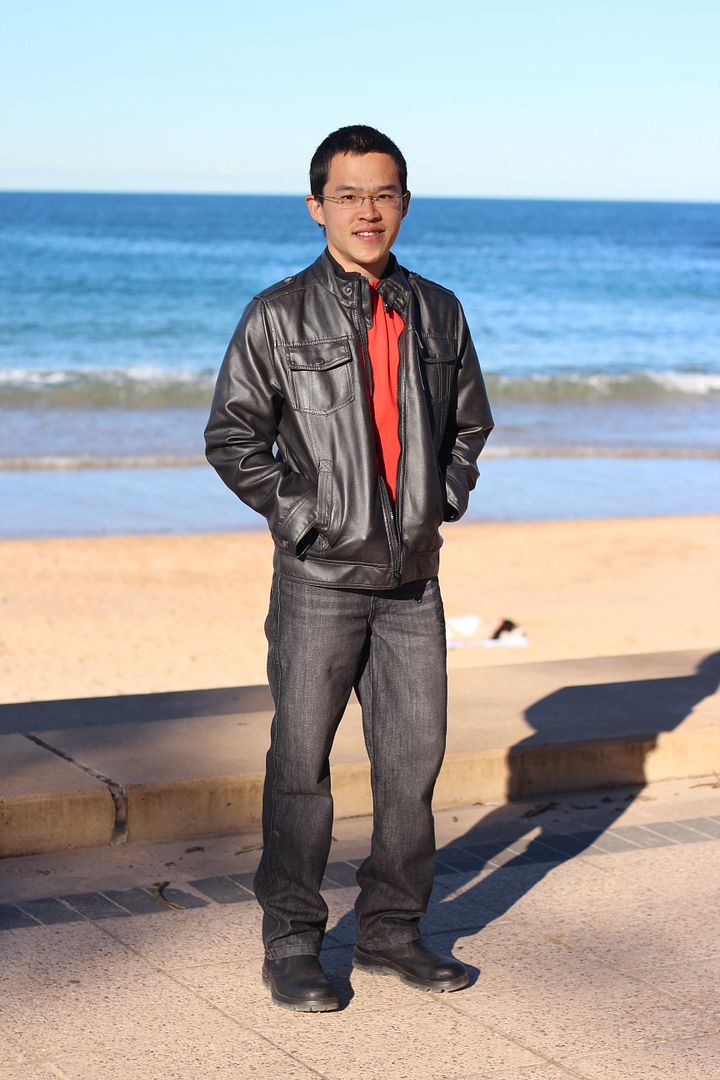 I love that Dee Why Beach is less crowded and commercialized than Bondi and Manly. It's also much quieter and more family oriented as we spotted some families bonding over sea sports and just basking in the welcoming warmth of the sun.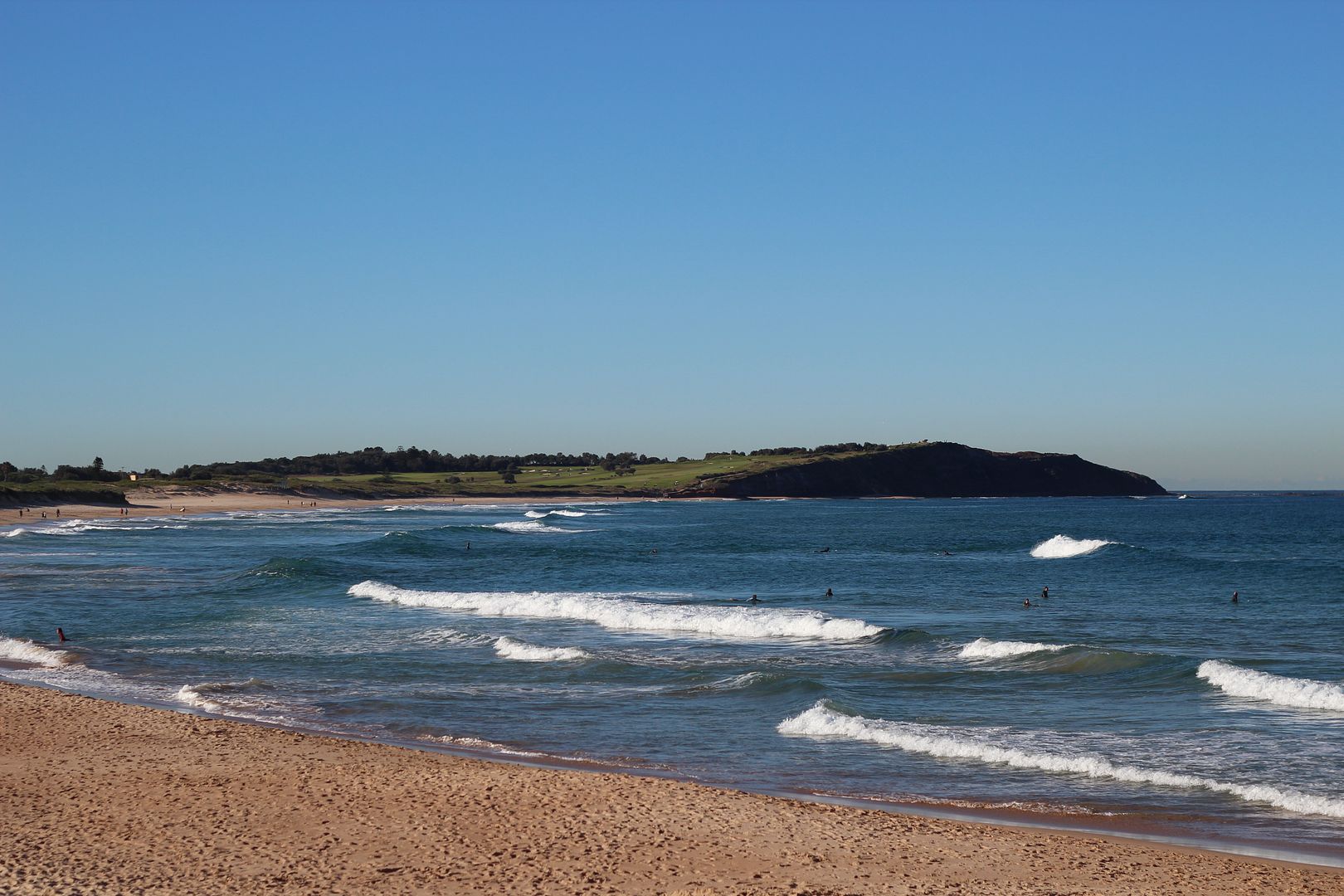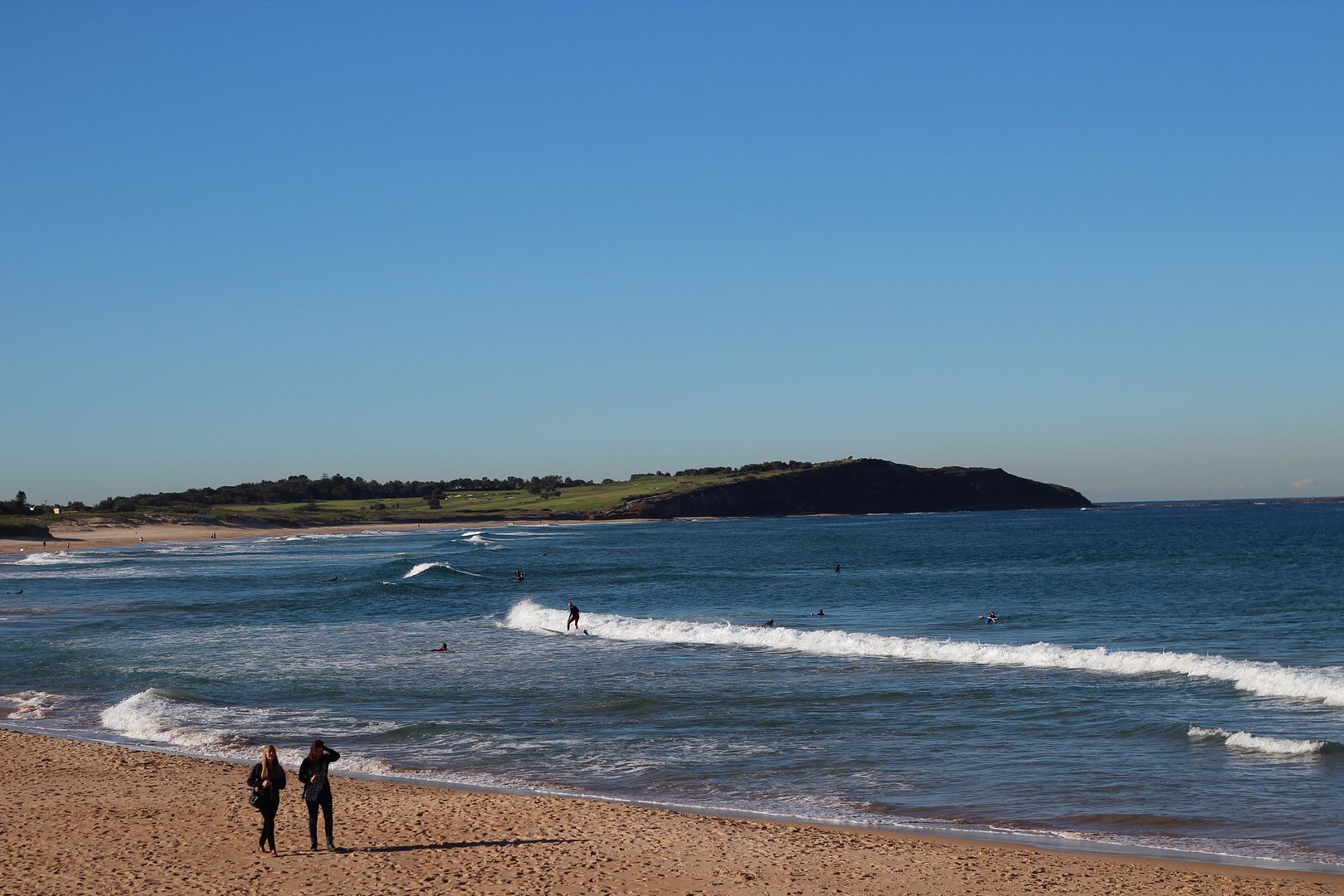 It didn't take long before hunger pangs set in, so off we went in search of food. Yums! The potato wedges came with the most delicious s

our cream and sweet chilli sauce. We literally gobbled up the whole bowl in record time.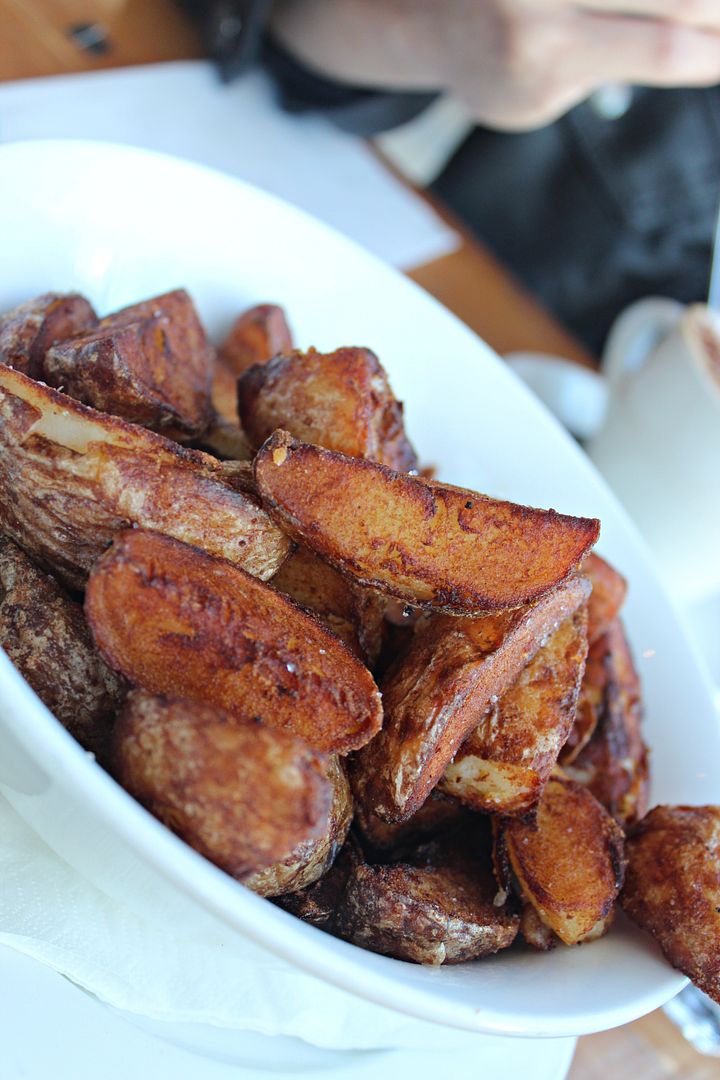 I wasn't kidding when I told you feasting is one of our favourite pastimes. Look how happy JW is!