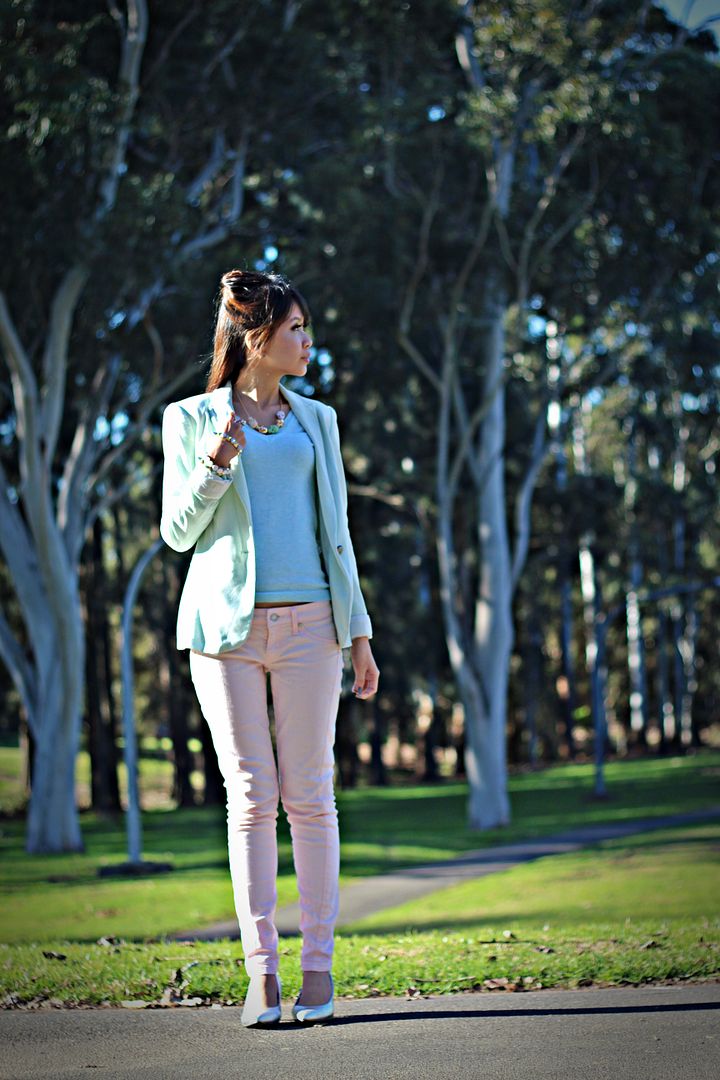 Don't you love sorbet colours? I've always loved these sweet pastel hues and I'm sure it doesn't come as a surprise to many that my wardrobe was filled with apparel in feminine candy shades long before they became such a huge fashion trend today.


In the past, you'll only find tulle skirts or poufy girly dresses in pastel colours, but thanks to the current trend now, I can easily find basic tops, jackets and jeans in the same colours too!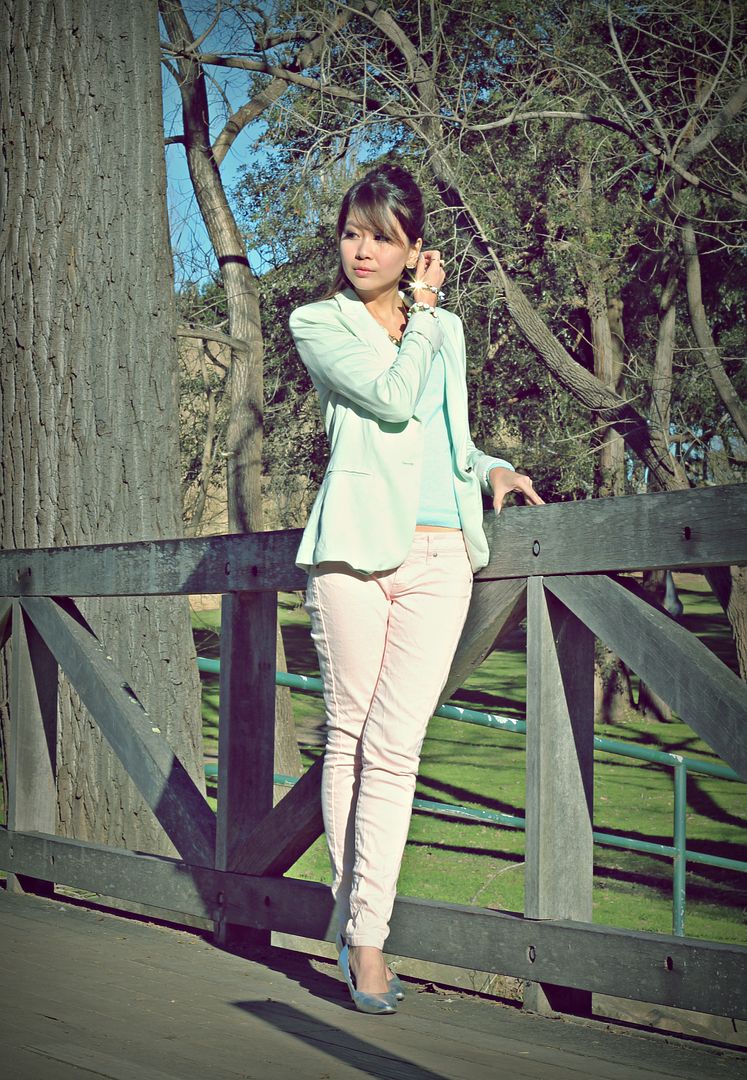 If this diabetes-inducing palette is a tad too sugary sweet for your liking, you can always par down the sweetness and go for a more clean-cut style by matching a basic top with jeans and a crisp jacket before topping it off with a dose of playful accessories. I like this look because I can choose to wear it to office on dress-down Fridays or just a casual day out with friends!

The sharp, tailored silhouette of this mint green blazer from Zara caught my attention instantly. It's one of my favourite blazers now because it goes with virtually everything in my wardrobe.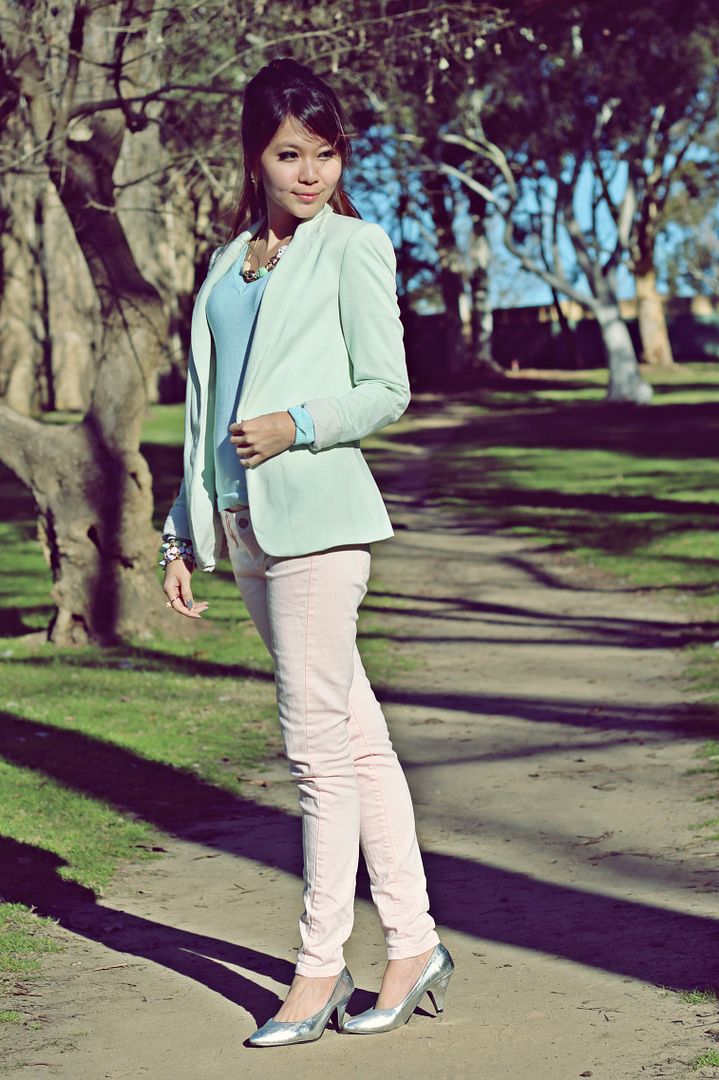 Mint green blazer from Zara
Pink jeans from Mango
Baby blue sweater from Cocolatte
Necklace and arm candies from Diva
Earrings from Chanel

I got this pair of pastel pink jeans from Mango while shopping with my mum. I wasn't sure if I should get it then, but my mum convinced me that it was a great buy. Looks like mum certainly knows best!


It has been a while since I last shopped with my mum, so I'm really looking forward to our next shopping spree when I get back to Singapore. ;)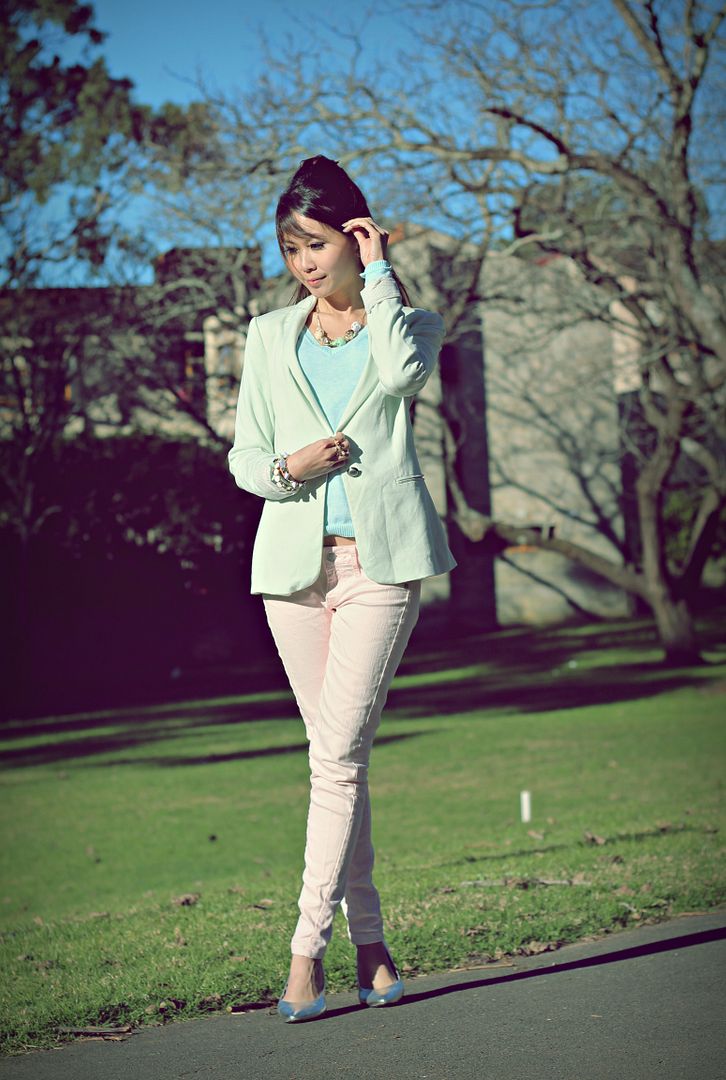 Here're my favourite accessories at the moment. I know, even I am sick of seeing them on my blog. Haha.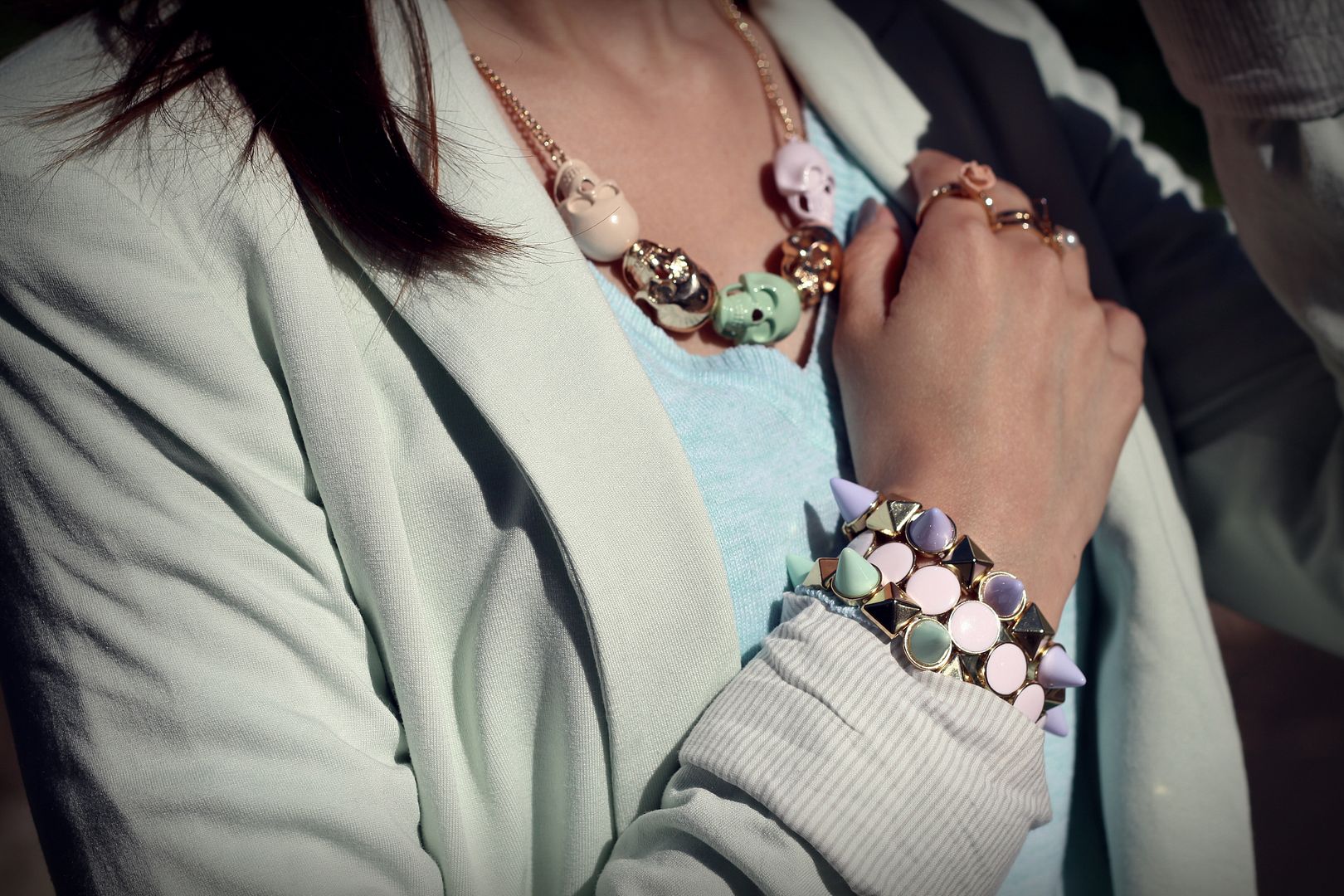 Finally, Chanel studs, otherwise known as every woman's best friend, simply because they go with just about everything.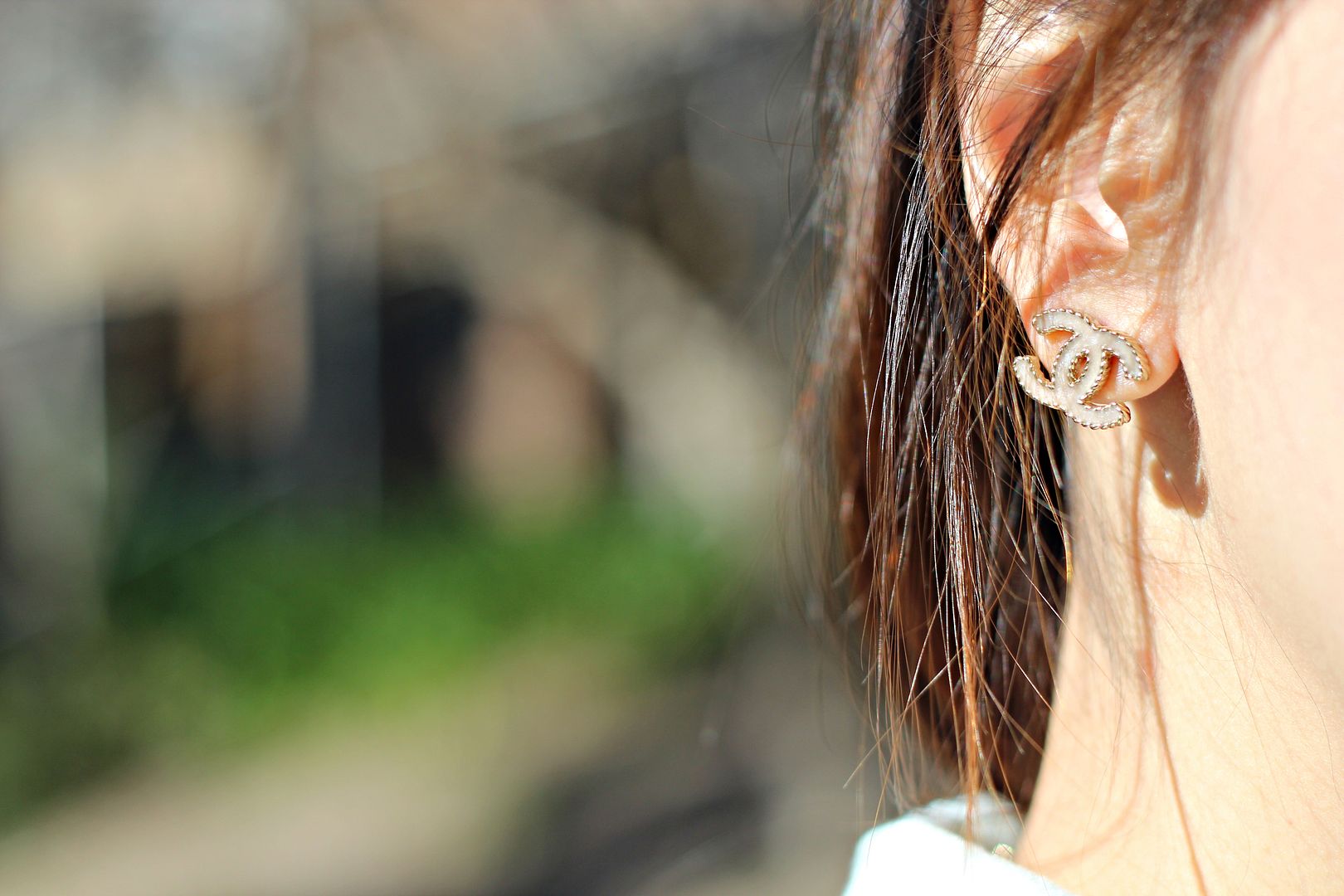 Have a great week ahead guys!