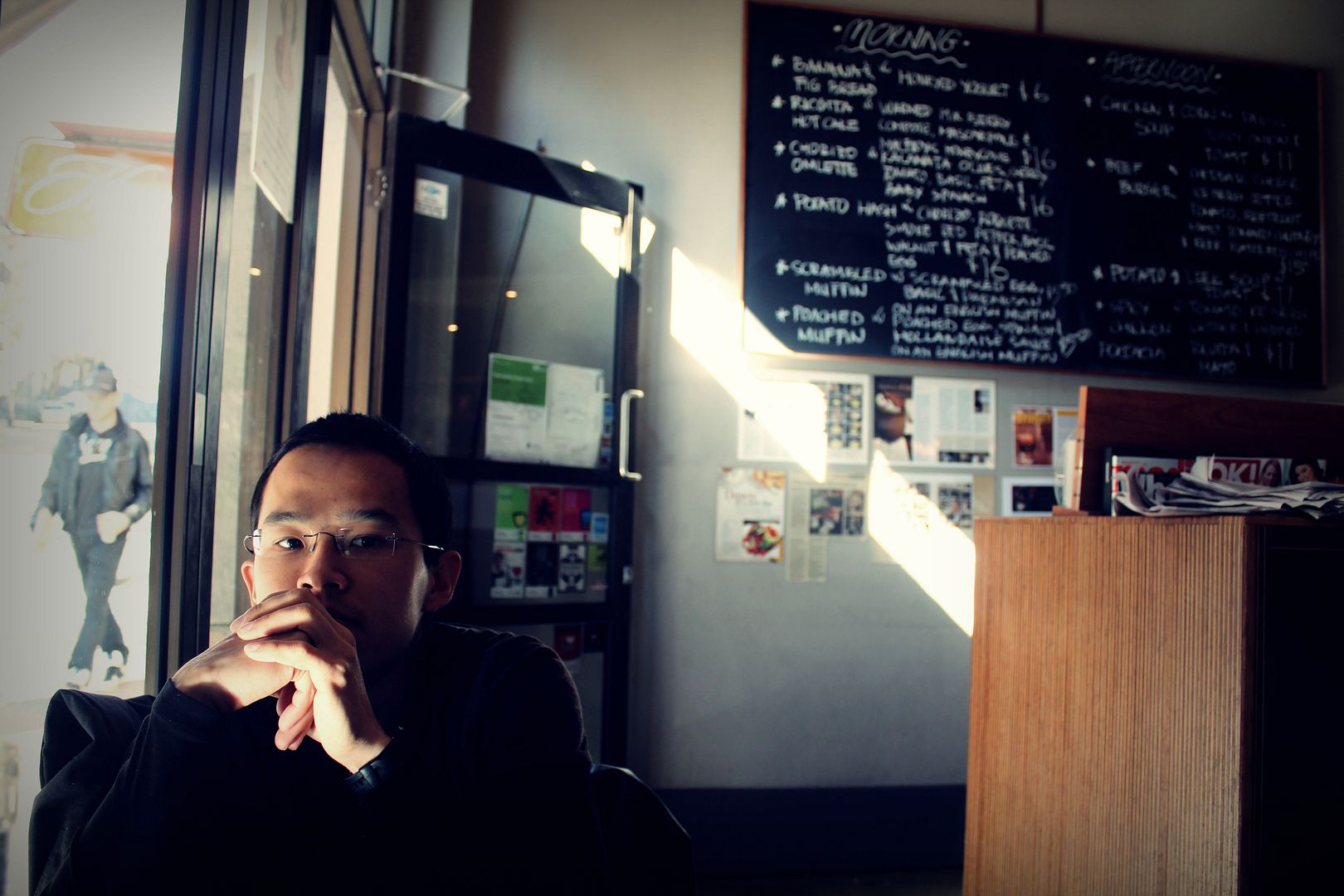 Coffee is a must before, during and after every meal. Well, for JW at least. I don't take coffee at all, but I do love checking out cafes and trying out non-caffeinated drinks on the menu. So yay, that makes checking out cafes our shared interest.
I know everyone has heard so much about the cafe culture in Melbourne, but trust me, the cafes in Sydney are just as good.
We've been hunting down the cafes listed in the Sydney Good Cafe Guide 2012 and so far
, the coffee served by these recommended establishments is always rich, fragrant and smooth (JW attests to this), while the food is almost always tasty and flavourful.

Le Monde was one of the cafes on our checklist (it had a 3 cups rating in 2011, which means the coffee here is top notch!) and that was where we headed after breakfast at Bills.
Latte is JW's favourite type of coffee and it's not difficult to see why.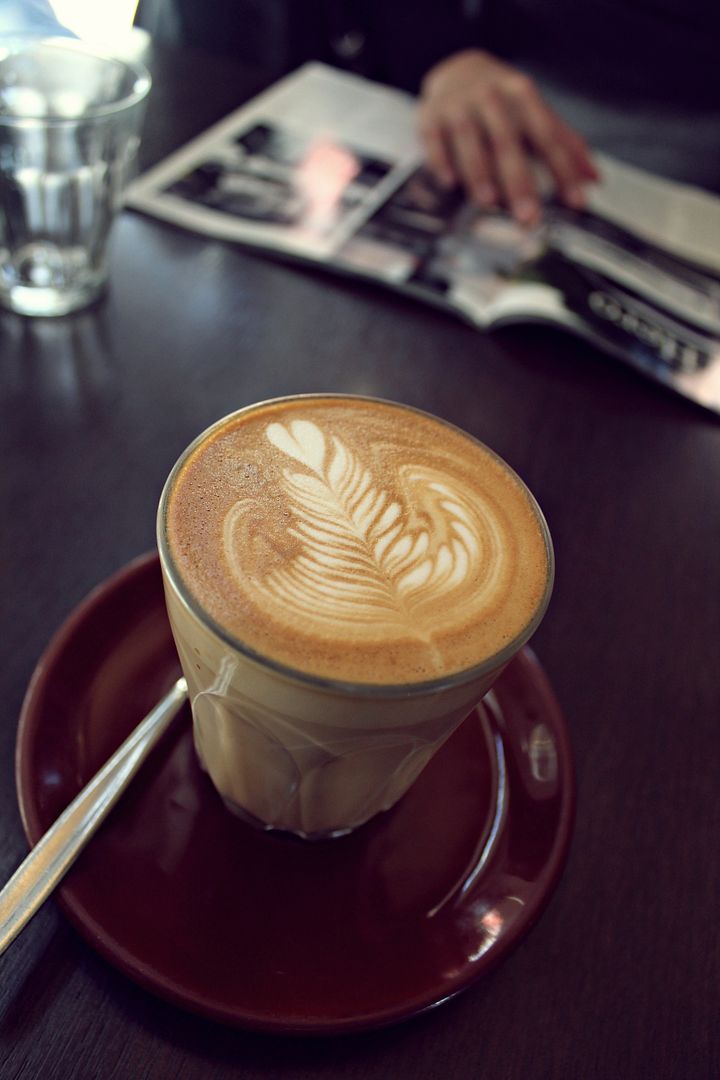 The glass of creamy caramel goodness capped with an artful leaf design atop a cloud of fluffy floam is enough to make anyone go weak in the knees. I personally like the appearance of coffee. It's the taste that disagrees with my taste buds for some strange reason.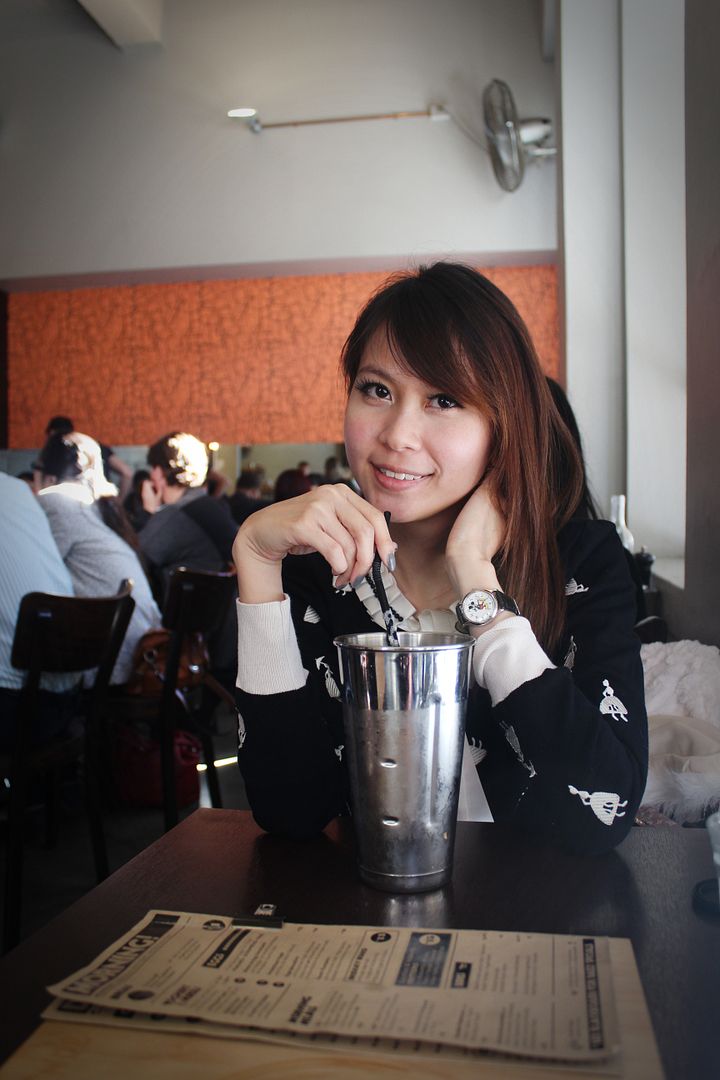 So what do I settle for then? I usually go for either hot chocolate or salted caramel smoothie. The salted caramel smoothie here is pretty blend and doesn't quite cut it for me. I much prefer the one at Reuben Hills.
If you're interested, you can also read more about Reuben Hills in my previous post here

The food menu looked interesting but we were way too full from breakfast to stomach anything else. We'll definitely make a mental note to come back here for a meal though!