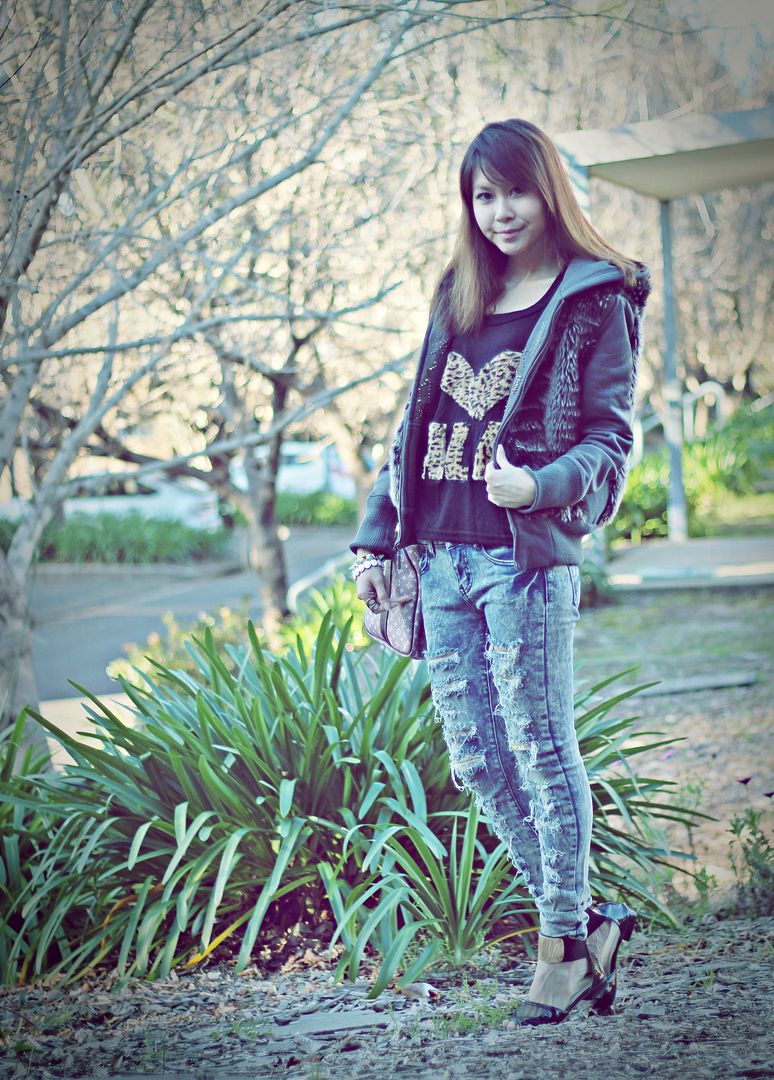 I know I haven't been posting as regularly as I used to, thus I certainly endeavour to post more now that I'm back in Sydney!
The weather has been getting warmer when it's supposed to be the peak of winter, but I'm not complaining as it gives me more reason to dress up. ;)
On days when I'm lazy to dress up, however, this would be my go-to outfit.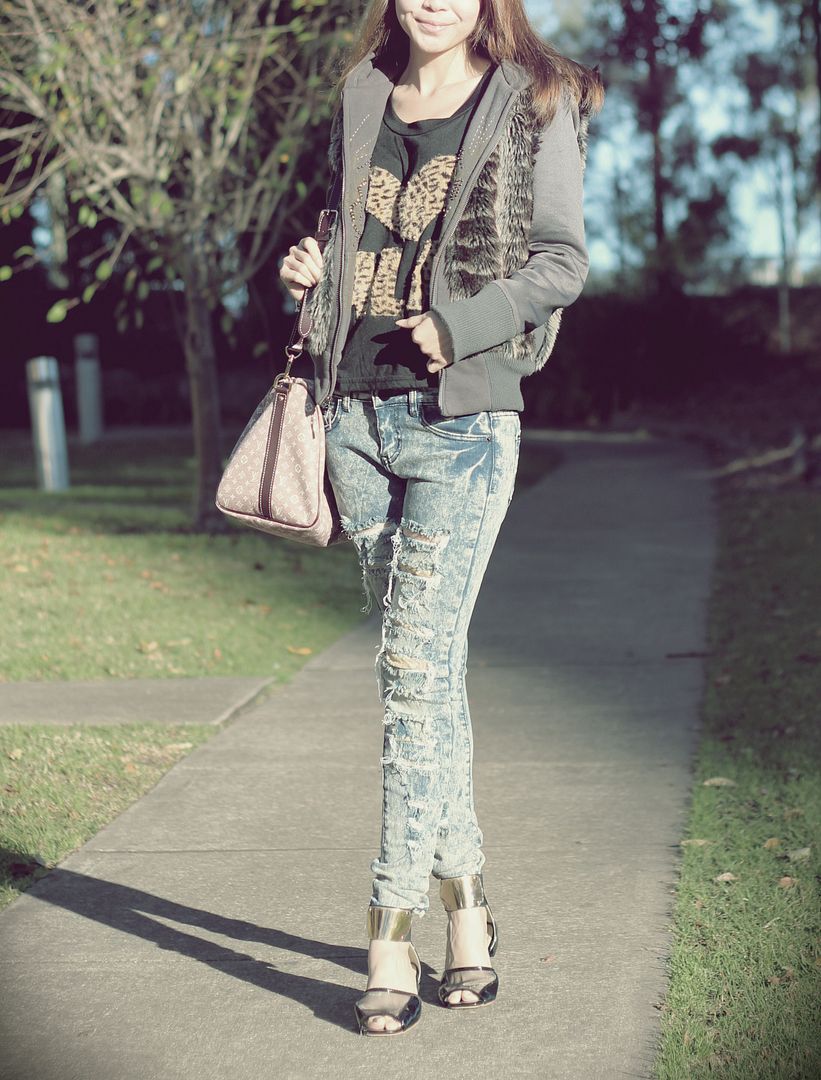 I love my reversible fur jacket, which has served me well for about 3 years now and those ripped jeans were a steal at just 10 bucks from Hong Kong's Argyle Centre. But, the highlight of this outfit, to me at least, is my footwear.
When I was back in Singapore recently, I fell head over heels in love with this pair of flats at Scape flea market. The mesh front and gold cuffs lend a touch of edginess without compromising on style.
It was love at first sight.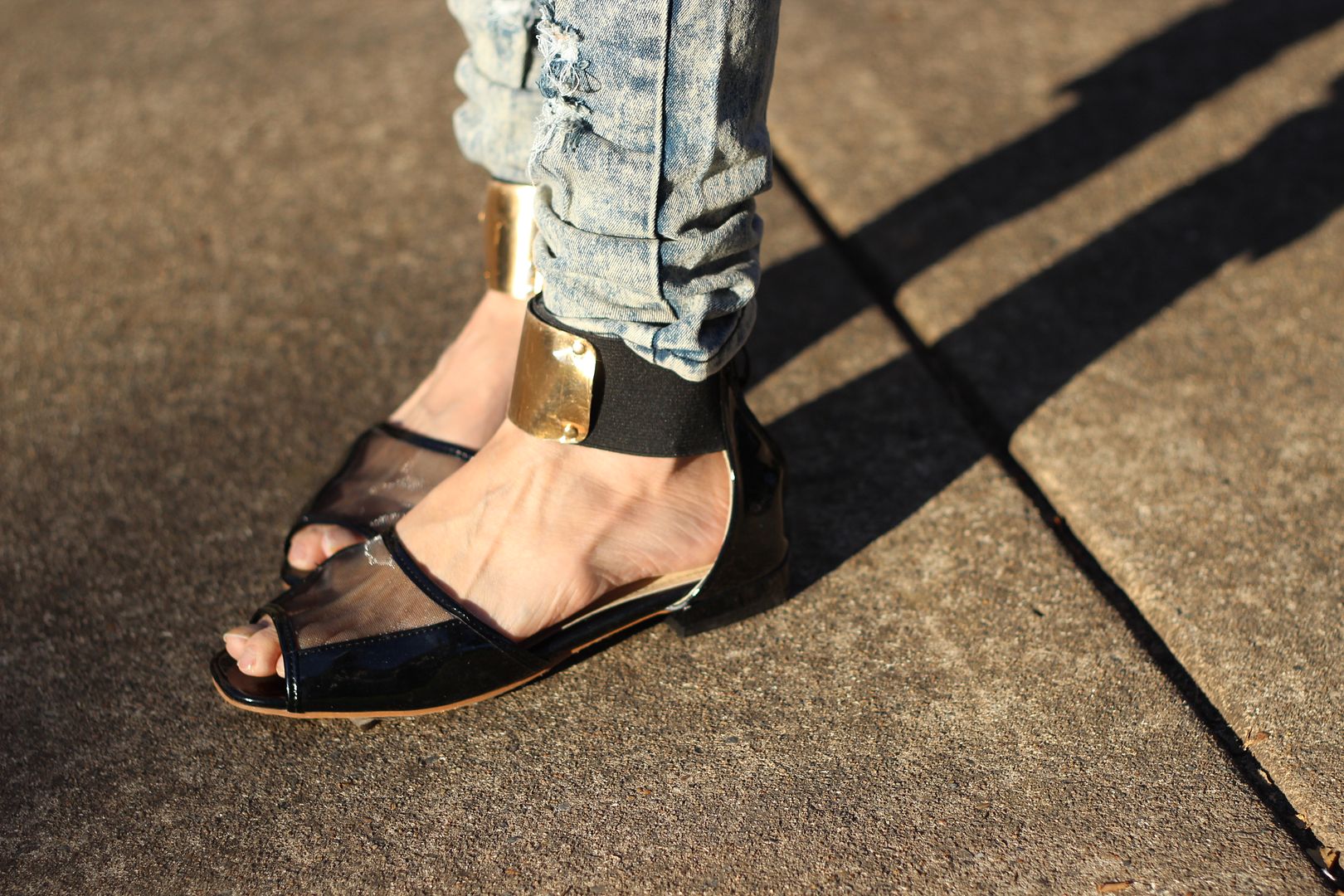 I gotta show you my favourite arm candies too! I got the mint spiked bracelet and pastel pink bracelet from Diva in Sydney. I've a huge soft spot for pastels so you'll spot me wearing these practically everyday. :P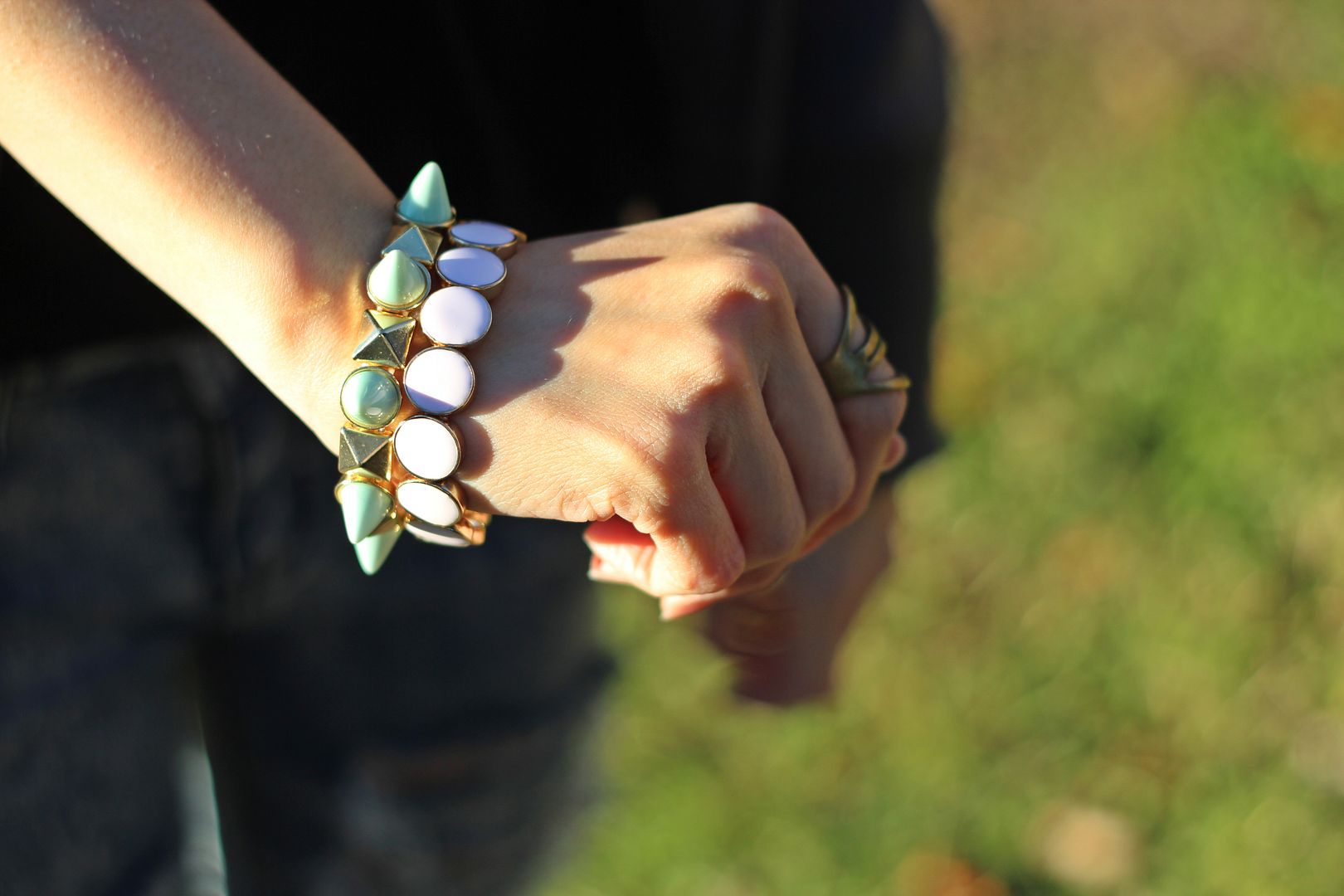 Some shots at home, without my fur jacket.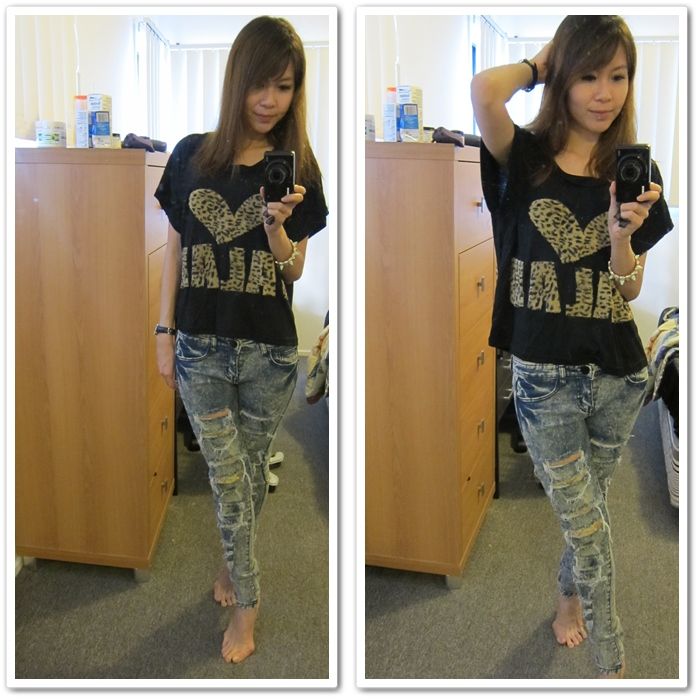 On a separate note, I've been wondering if I should perm my hair now that it's significantly longer, but most of my friends seem to prefer it straight.
I guess I'll keep it as it is for a while more before I decide. What do you think?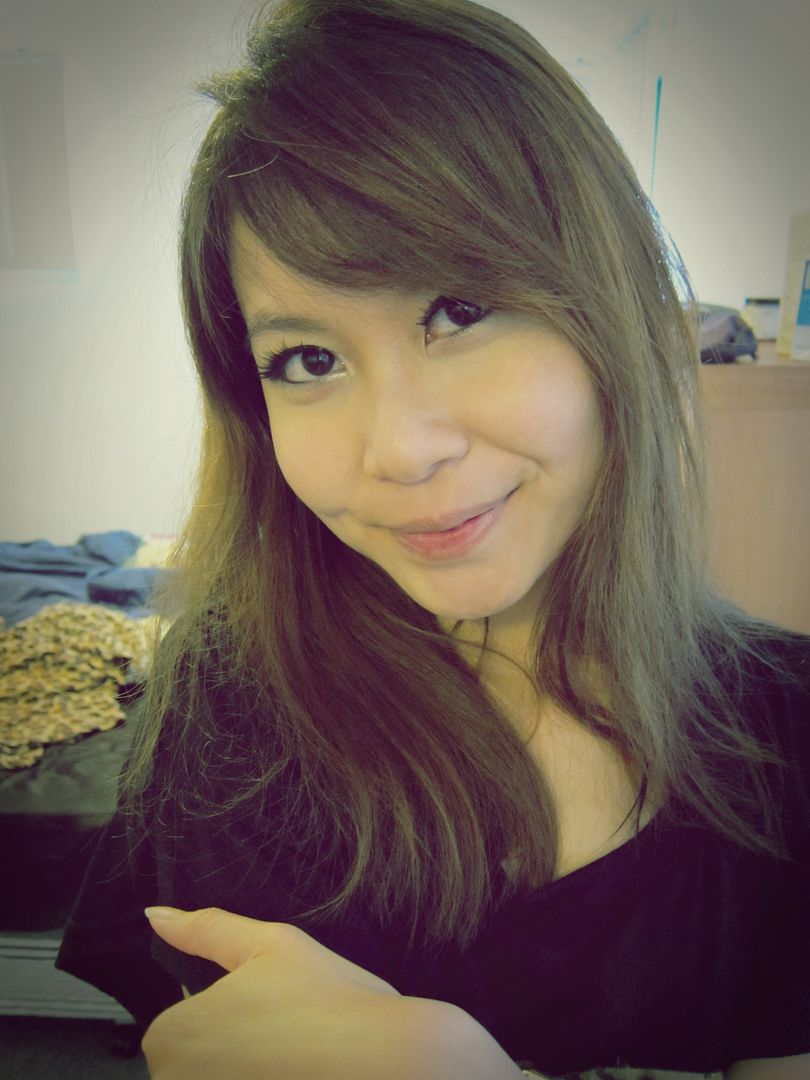 Have a great week ahead!!