It's so difficult to find basic tops with subtle details that add interest without compromising on simplicity. Such tops are the easiest to pair with floral shorts, patterned pants or well, just about anything in your wardrobe, which explains why I was ecstatic when I received the lovely Wonderlace Paddlepop top in Sunshine yellow from DOT!

I love the unique cut-out neckline and how the cutting of the top reveals just a hint of flesh in the most alluring and elegant manner.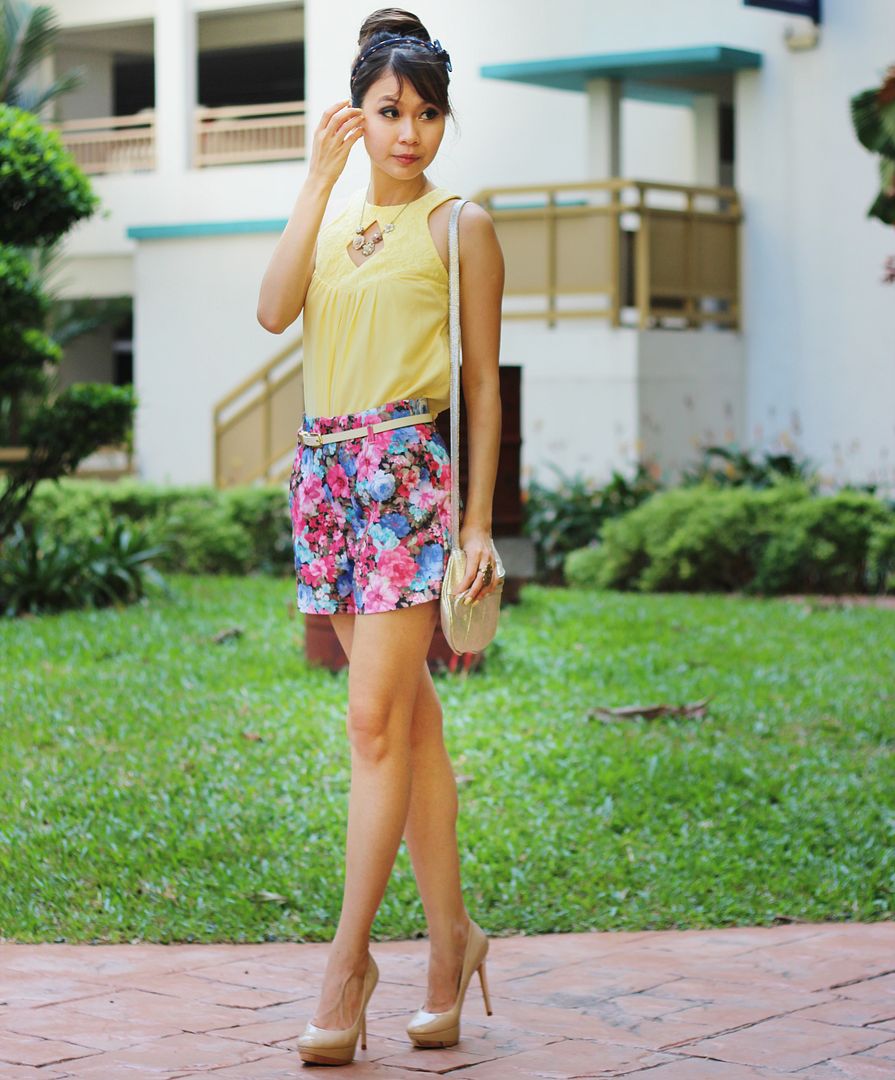 I matched the yellow top from
DOT
with colourful floral shorts, a gold sling bag, nude pumps from Zara and some accessories. It can be worn either tucked in or out, which makes it so very versatile!
I love how DOT offers sophisticated, versatile and feminine apparel at pocket-friendly prices. Take this top for instance. It's likely to be worn again and again as there are countless ways to work this top to create a variety of looks!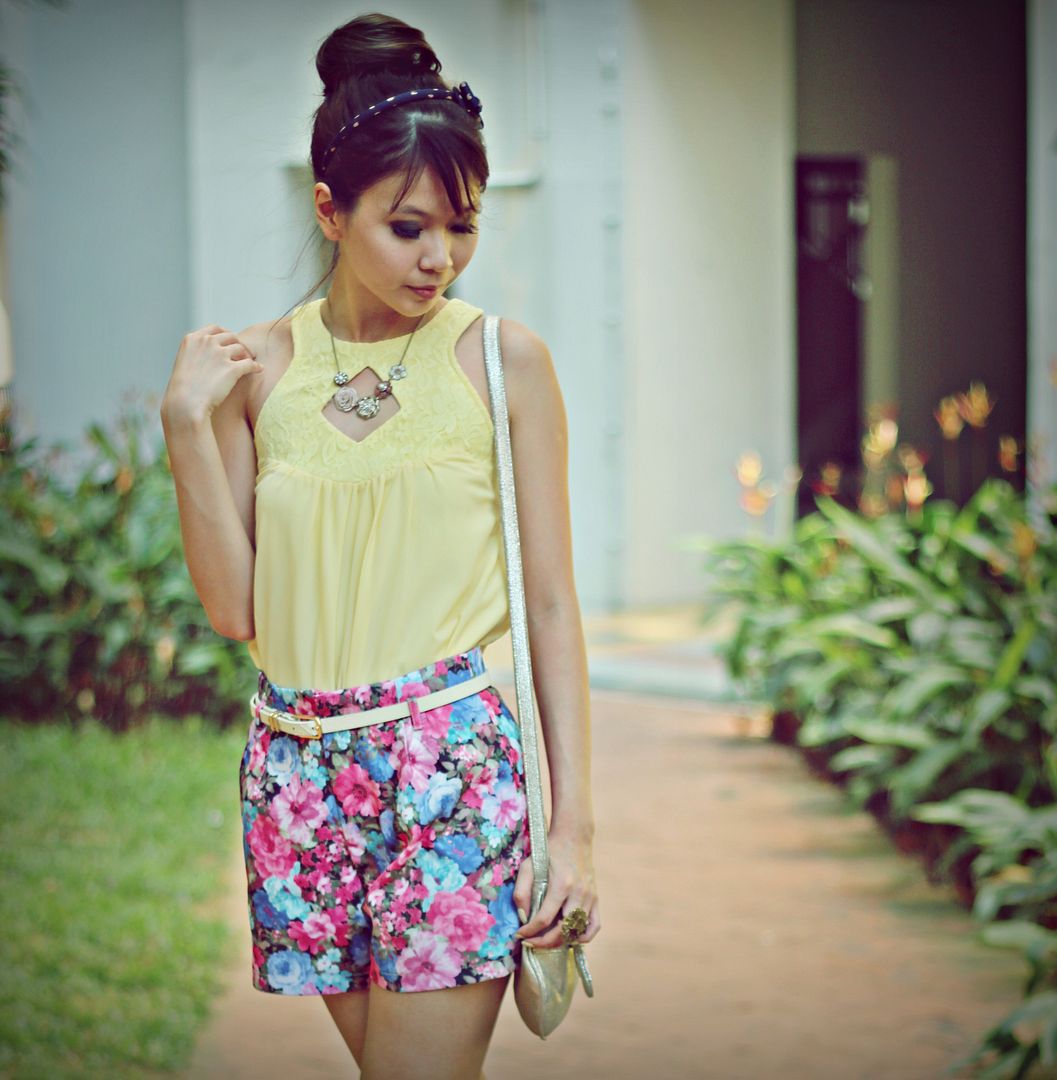 Check out the back of the top! The beauty of the back lies in the cross-back neckline and triangular cut-out.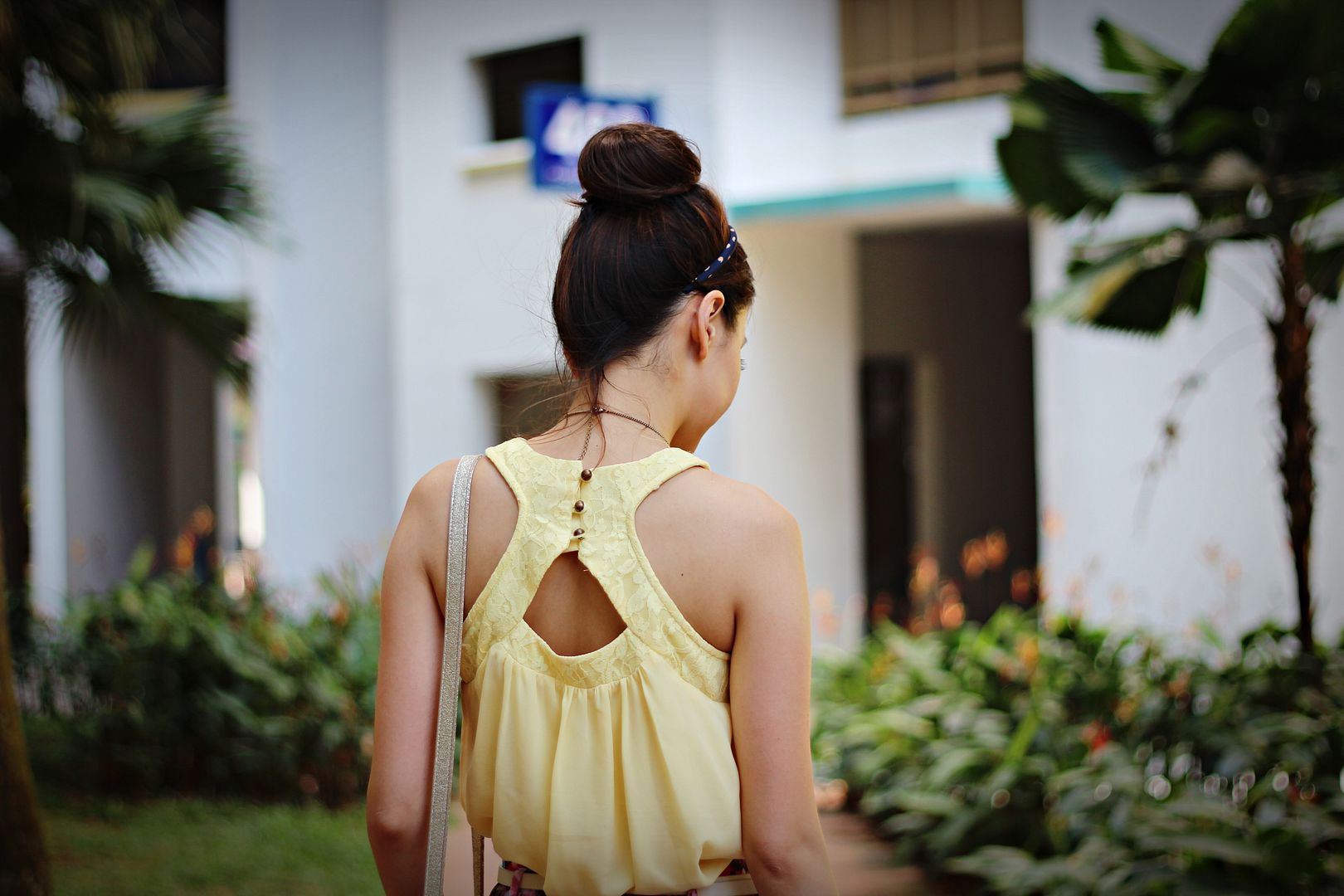 Did I also mention that the neckline is made of lace while the rest of the top is made of quality chiffon material. The contrasting textures complement each other in a way that is flattering yet understated at the same time.

The best part about simple tops? You can always add on accessories for a completely different look! There's so much that this top offers and I am pretty certain that this will be one of my wardrobe staples!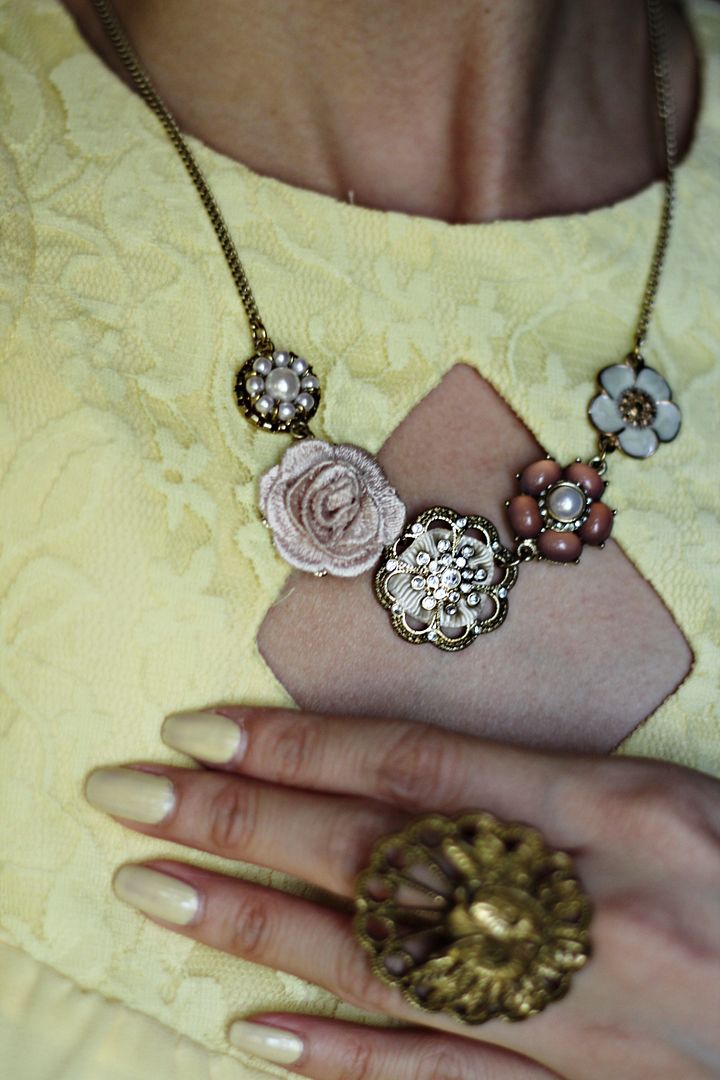 This top comes in many other colours and will be launched tomorrow!
Head on down to
DOT
for more fabulous designs!