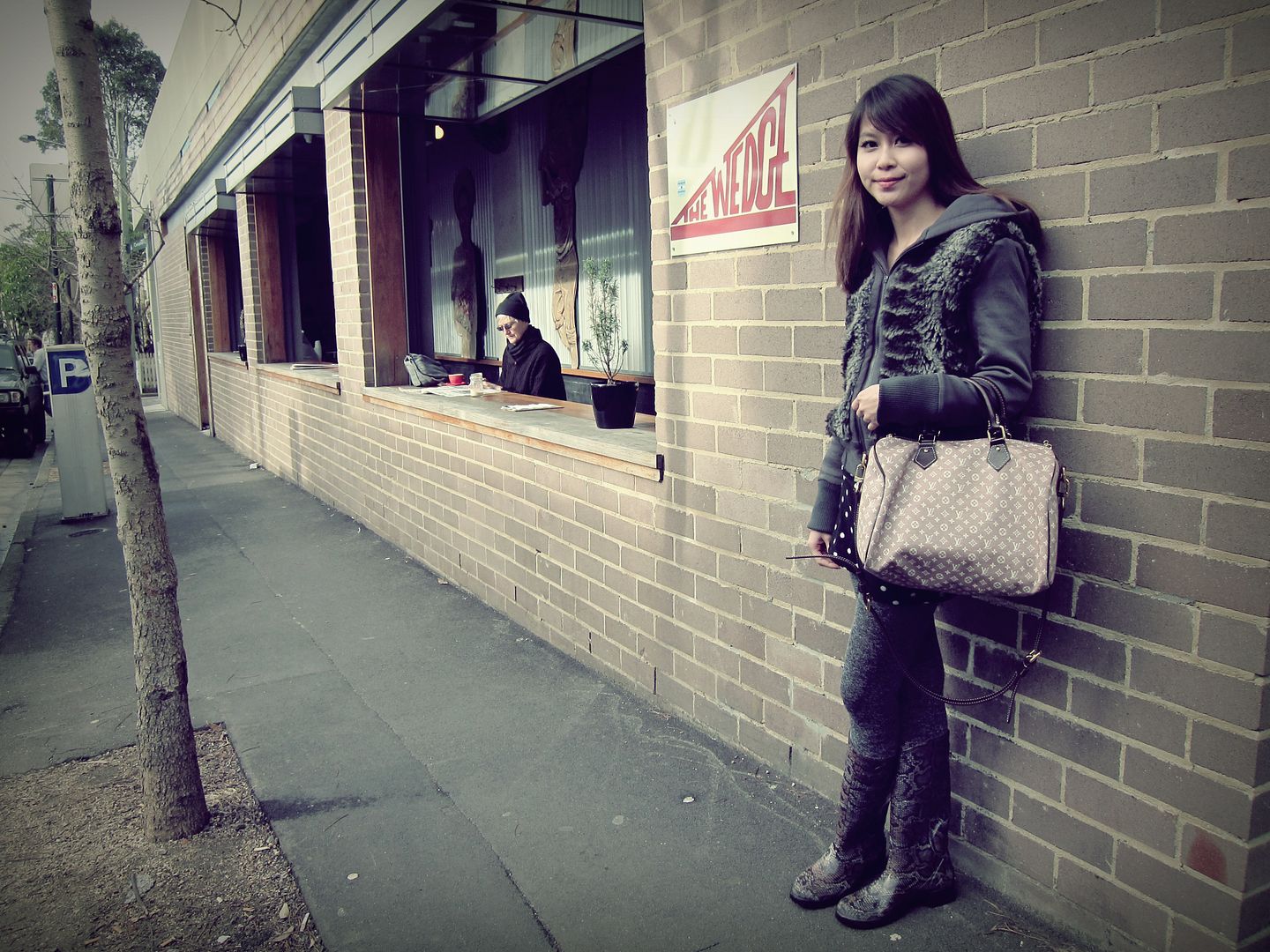 Do you remember Le Monde Cafe? (If you're interested, click here to read my post) Two of their baristas left in late 2011 to set up their own cafe in Glebe. This cafe is non other than The Wedge.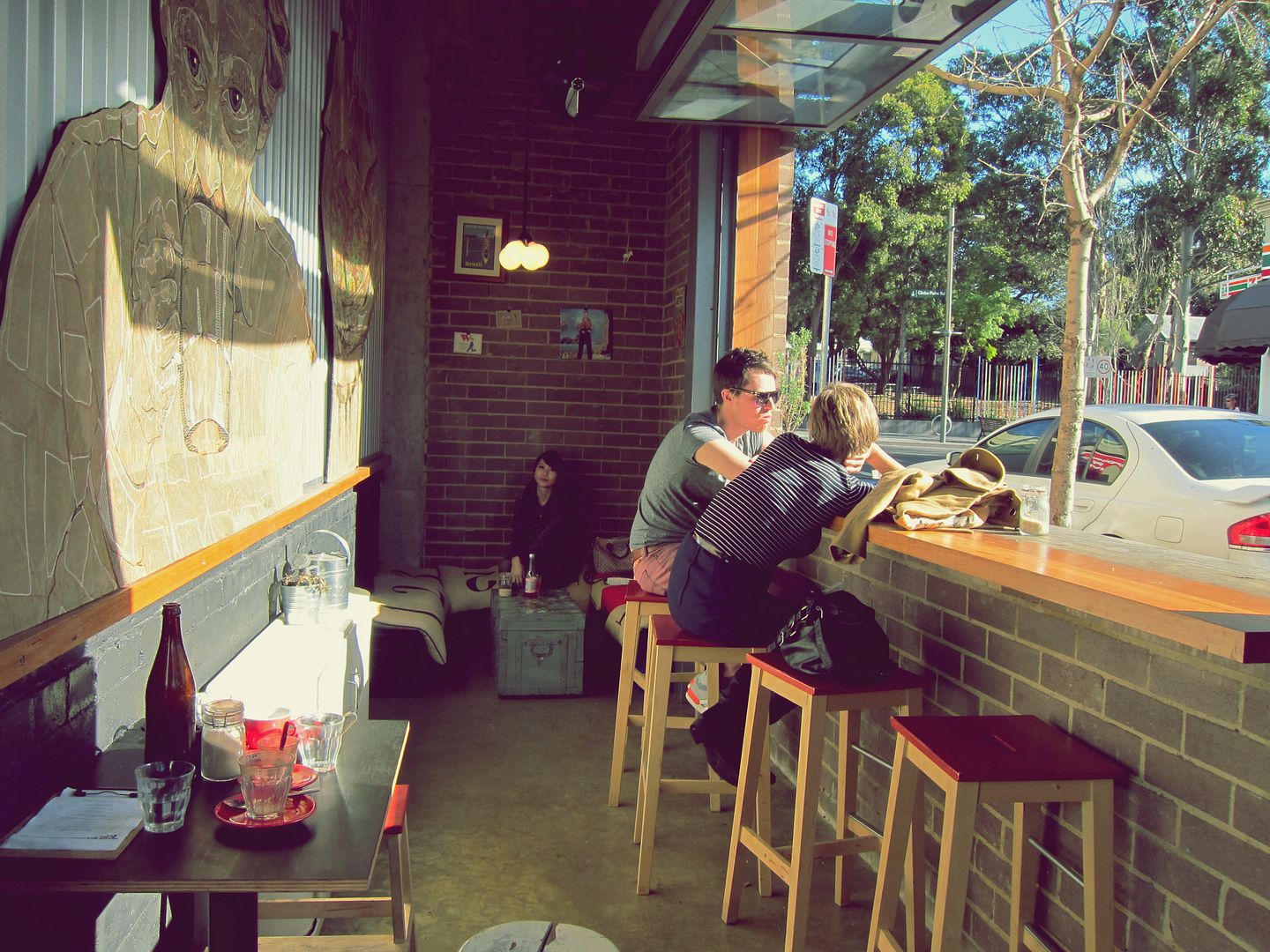 I love the laid-back, relaxed vibes that percolate every nook and corner of this cafe. It's tucked away from the main traffic flow that travels down Glebe, providing quiet respite from all the hustle and bustle.

The large windows open up into exposed bar counters, letting in warm bursts of sunlight which are a much welcomed relief from the wintry weather.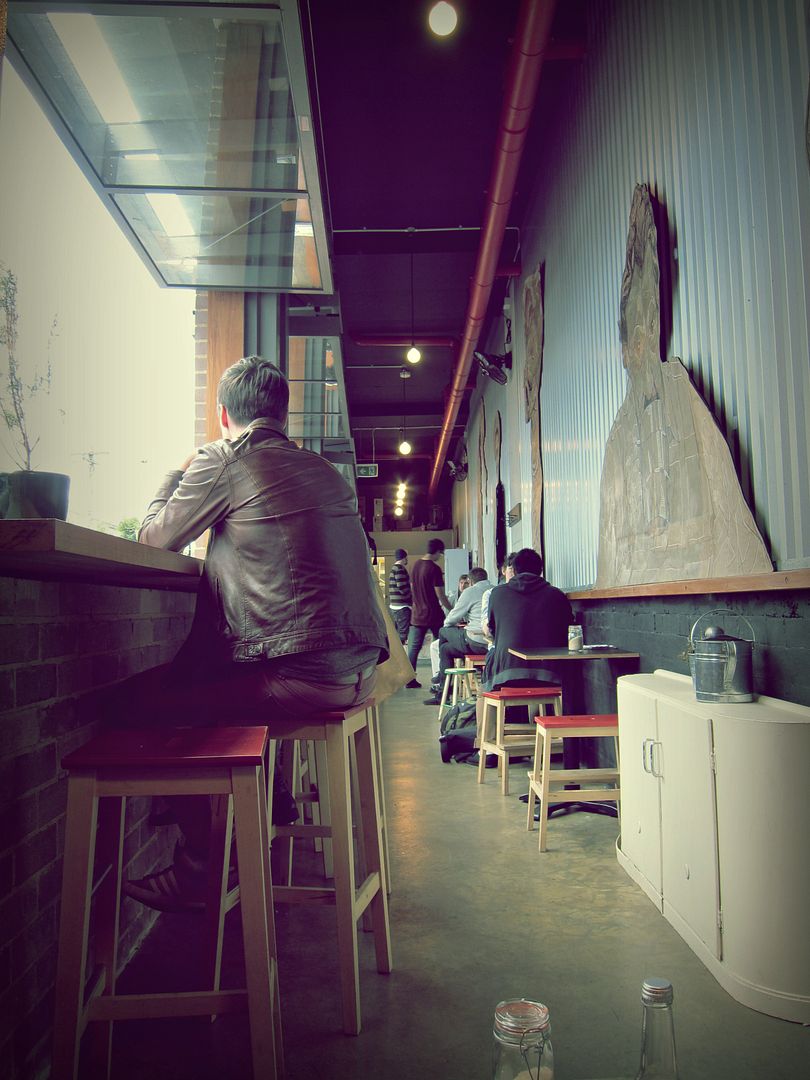 I also adore the modern industrial decor topped with a retro touch. The gunnysack look-alike cushions and raw, uneven brick walls lined with retro pictures add character and are quite a visual treat too.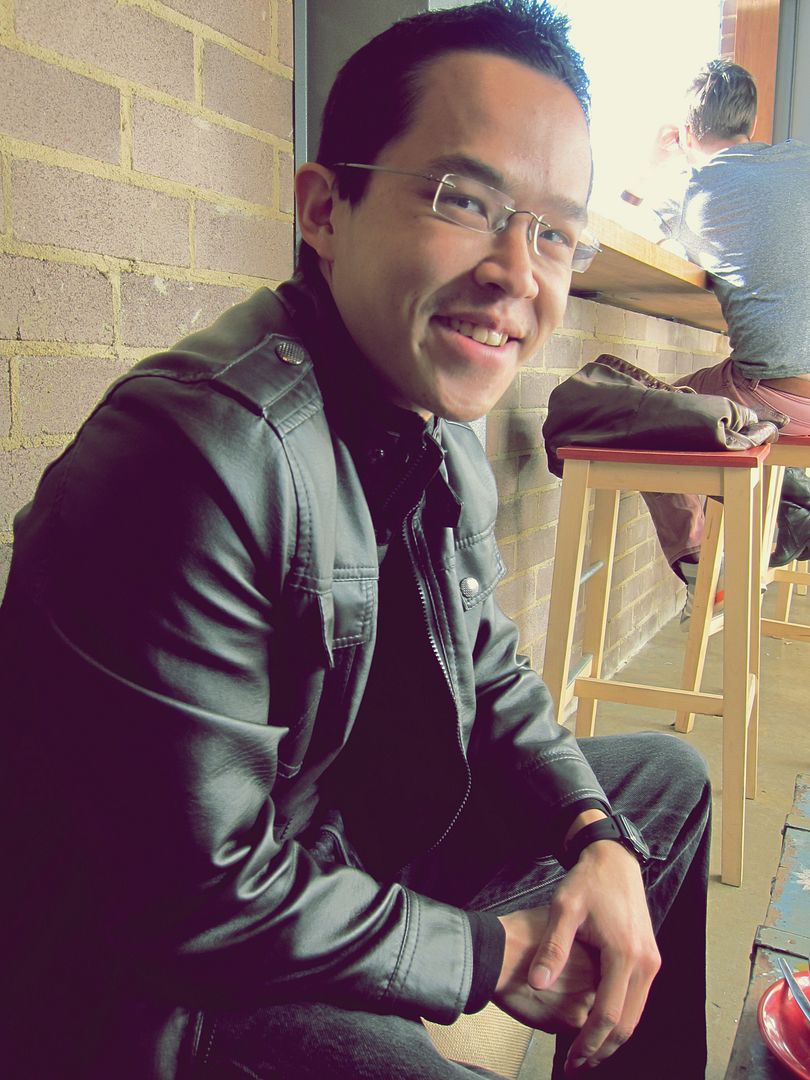 It's the perfect place for spending a leisurely afternoon chatting over good coffee and healthy but equally delicious food.
Chicken sandwich (Again) - JW eats only chicken, fish and beef most of the time...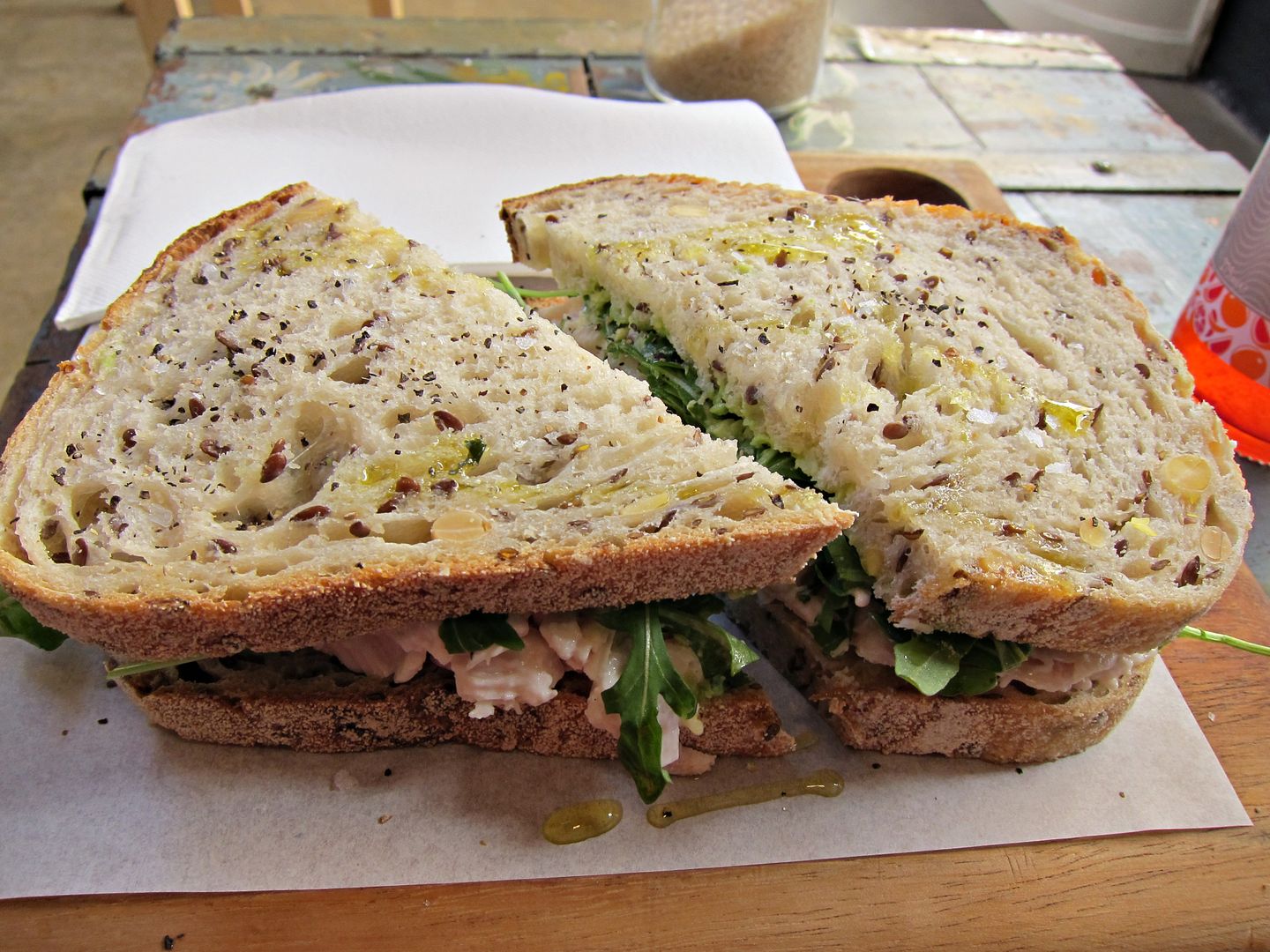 My organic blood orange soda, which I personally think tastes better than San Pellegrino.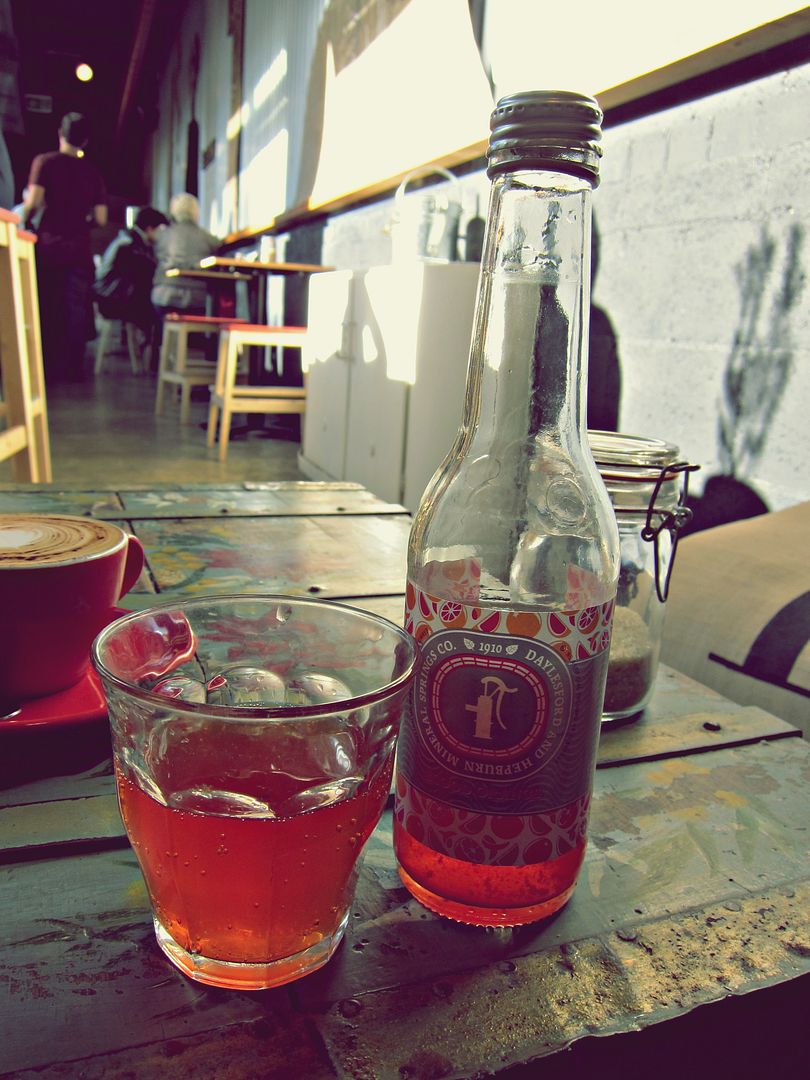 My toasted sourdough bread with vegemite and butter. This has become a staple for me!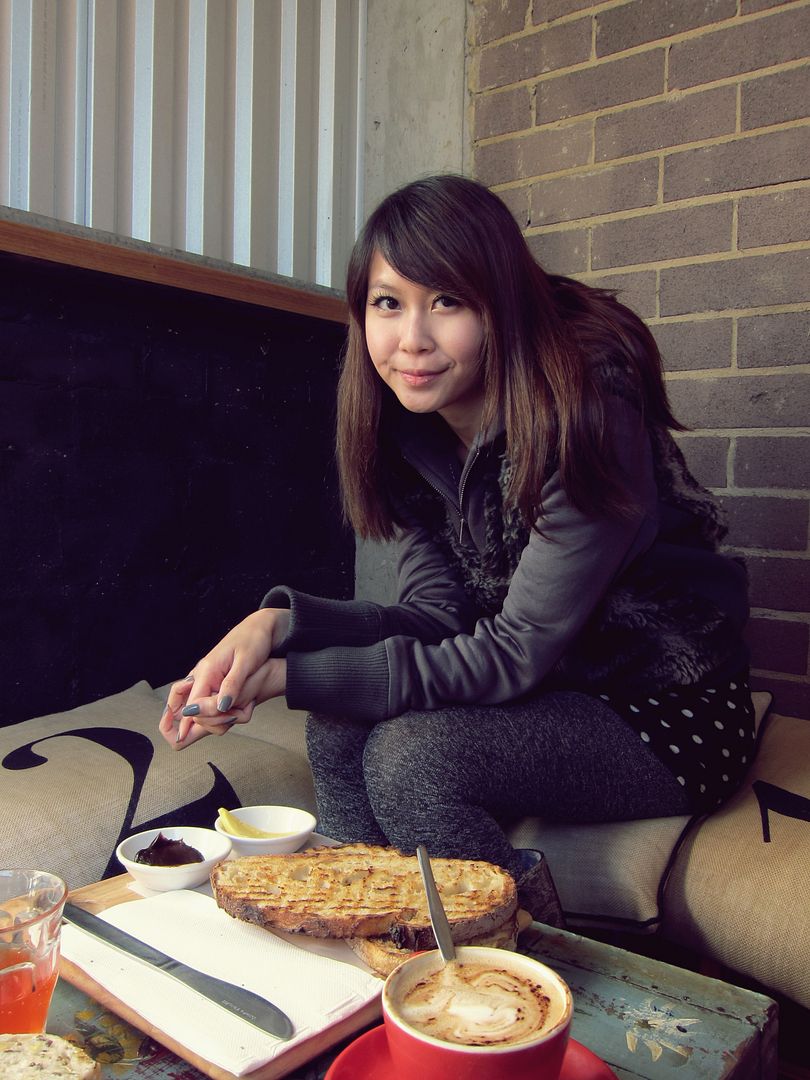 Finally, here's JW's beautifully roasted coffee. The Wedge uses Perth's Five Senses coffee, which is supposedly a superior brew because of the lighter roast.