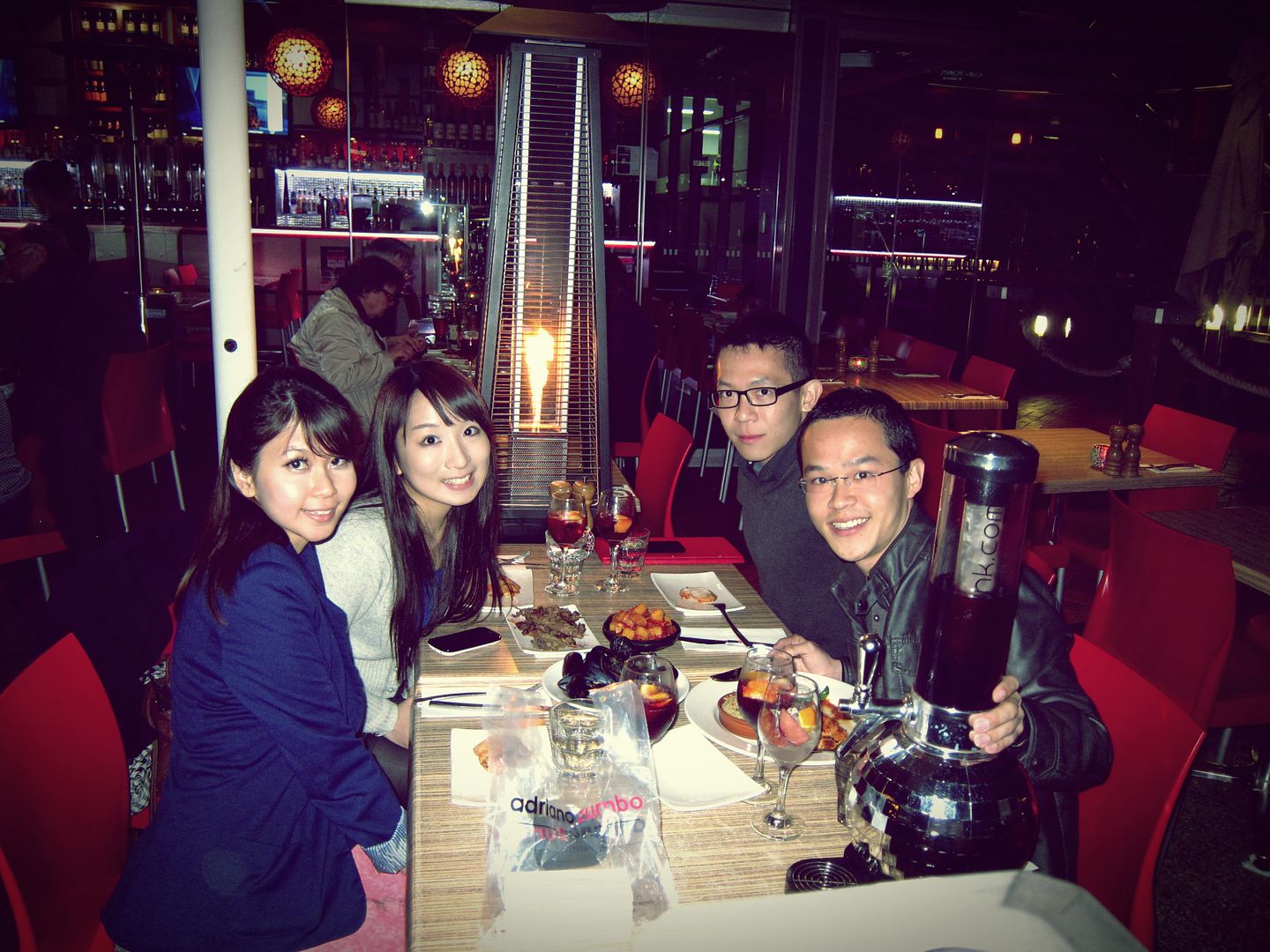 The minute I arrived at Sydney airport 2 weeks back, I was whisked off to Darling Harbour for Chloe's farewell dinner at Toros Tapas and Bar.

Chloe just graduated and was about to return home to Hong Kong then. Though I got to know Chloe not too long ago, she's one of the most unassuming people I know and often brings humour to the table. Innocence personified, she comes complete with a heart of gold. ;)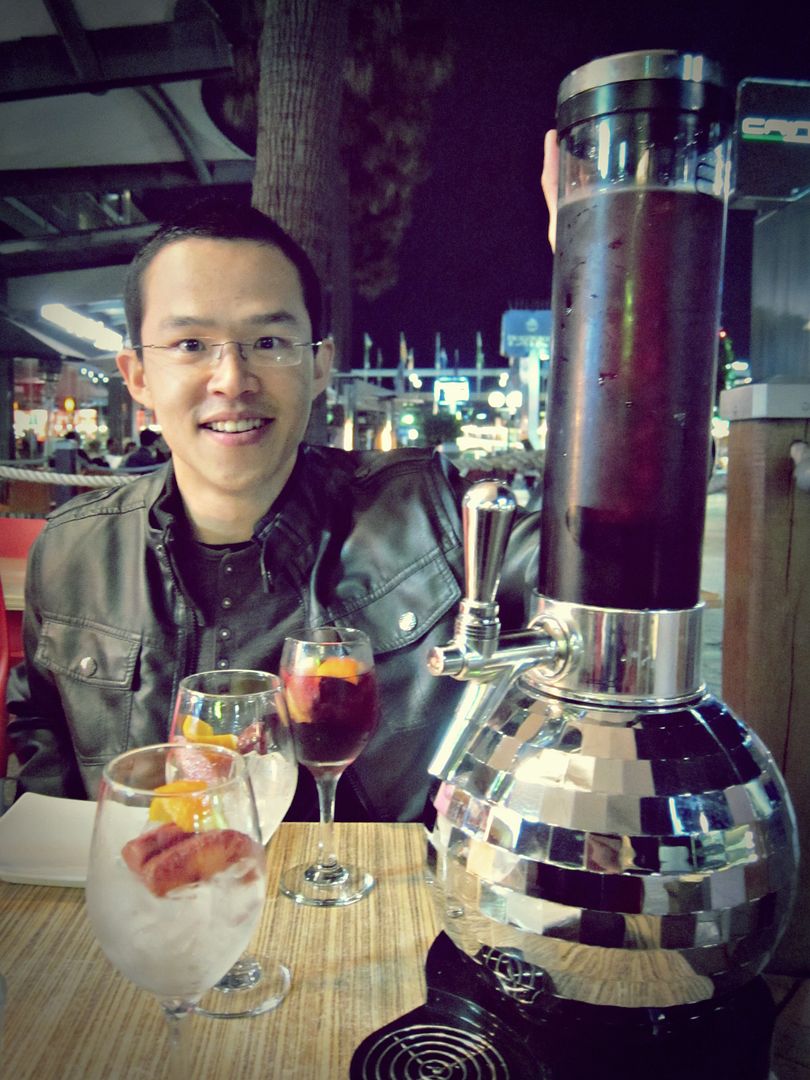 I fell in love with Sangria when I tried it in Spain last year, so you can imagine my excitement when we gamely ordered 1 litre of Sangria to share.

For the benefit of those who're not familiar with the drink, Sangria is basically a wine punch that consists of red wine, sliced fruits and brandy. It's commonly found in Spain and Portugal. I like it because it's sweet.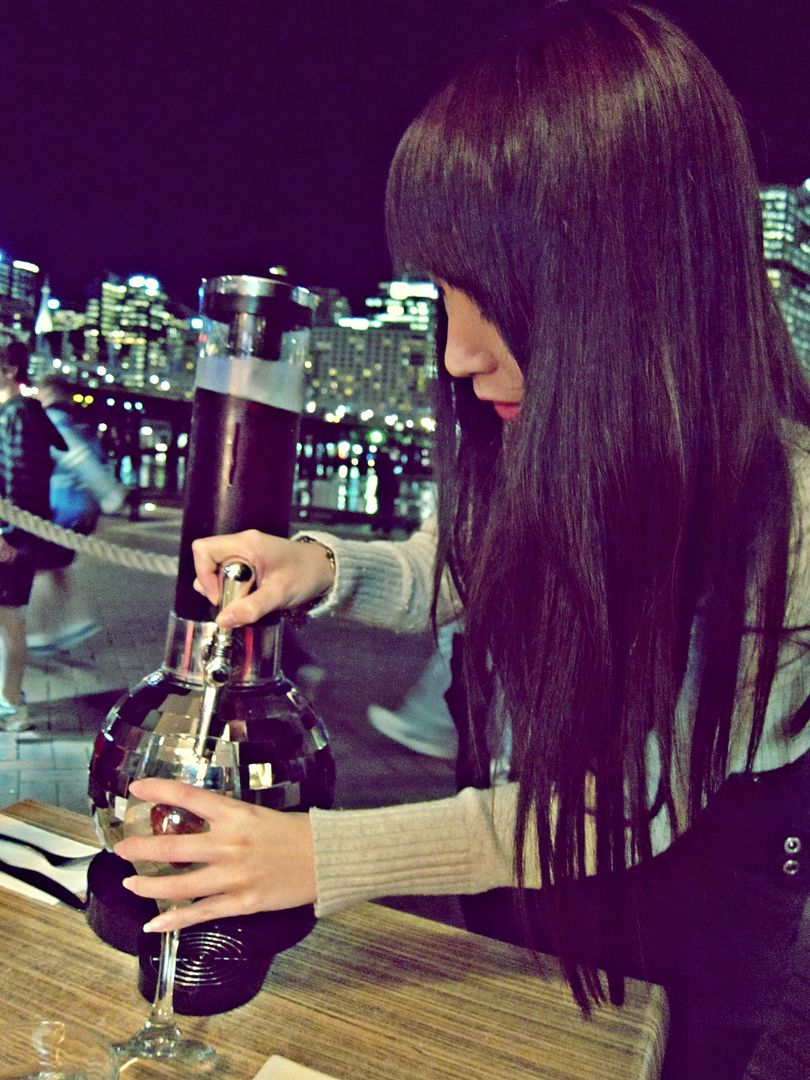 We had tapas for dinner and I especially liked the mussels in white wine sauce. I'm so going to miss the seafood in Sydney when I eventually head home for good.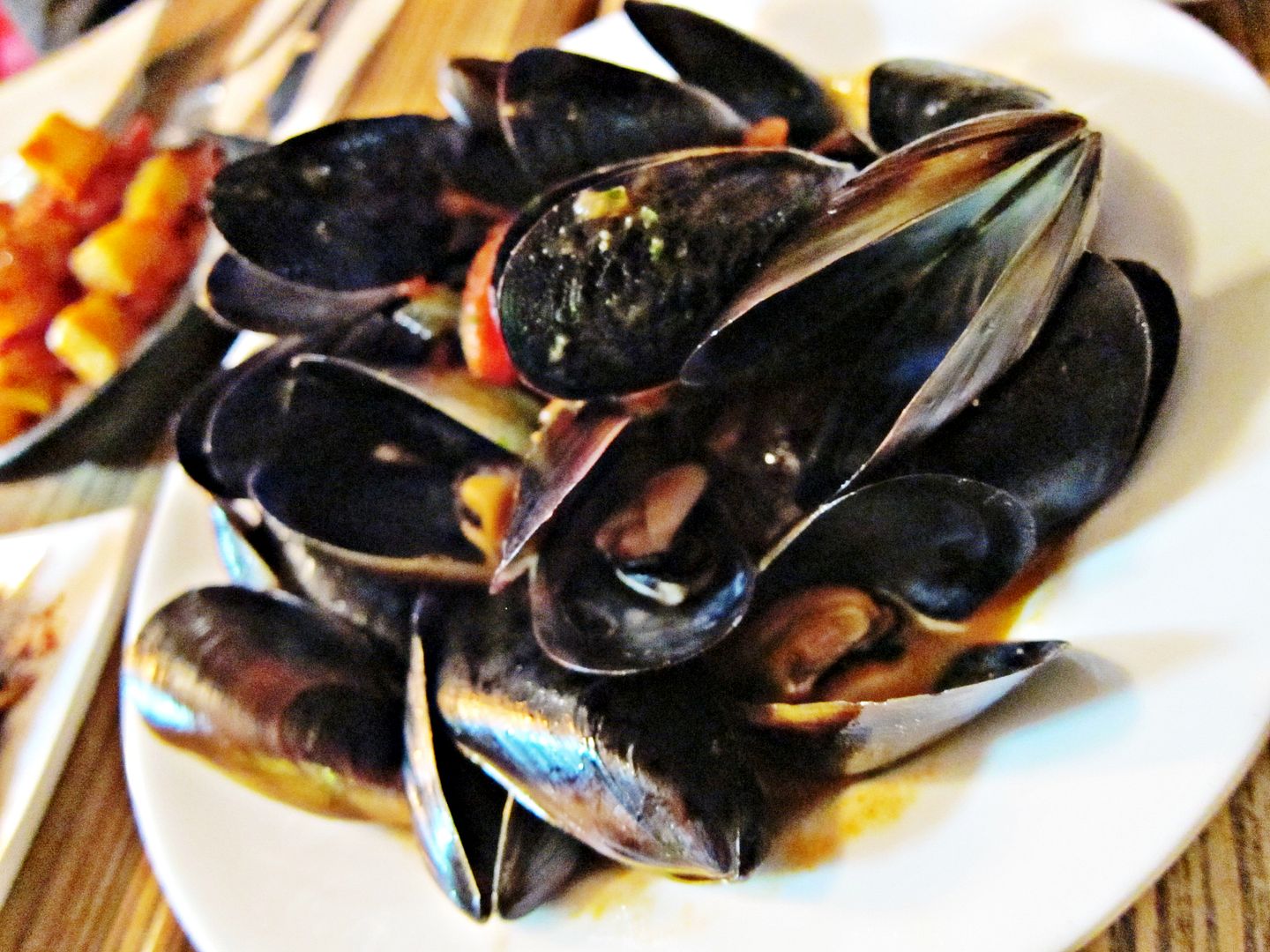 Thereafter, we adjourned to Lindt Cafe for hot chocolate and waffles. JW was a little tipsy by then and as usual, everyone commented that he's more fun when he's drunk!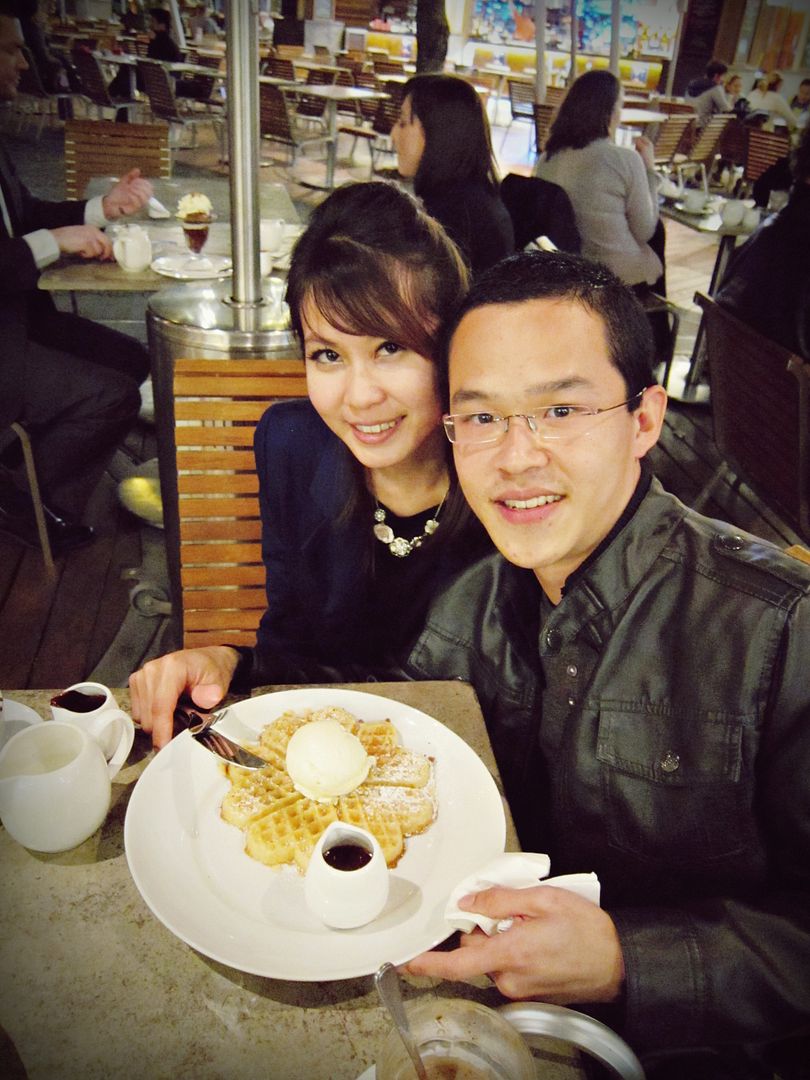 Some parting shots with Chloe: