The weather this summer has been a little unpredictable. It can be scorching hot today but raining cats and dogs the very next day.

Whatever the weather brings, a pop of colour always chases the gloom away. I always start with my favourite colour, pink.

By now, you would probably have guessed that the colour blocking trend is also my favourite summer trend because it is so easy to style and the cheerful kaleidoscope of colours never fails to make my day.
Here're some of the summer styles that I personally dig.
1) Crochet -
Crocheted Dress in Pink
I love the crochet details on this dress, which happens to be in line with the recent crochet trend too. This breezy number is perfect for lounging around and chilling out with your girlfriends on hot summer days.
This dress is a steal at just S$29!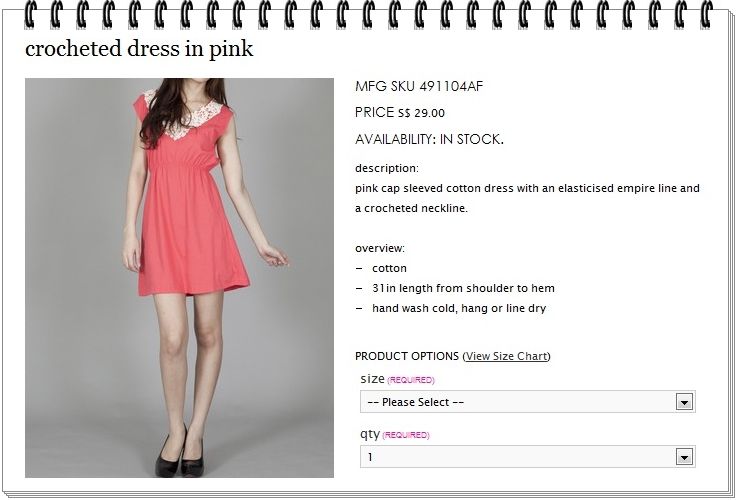 I paired my dress with mustard yellow suede heels from Zara.
Mustard seems to complement pink pretty well, such that both colours can shine without stealing the limelight from each other.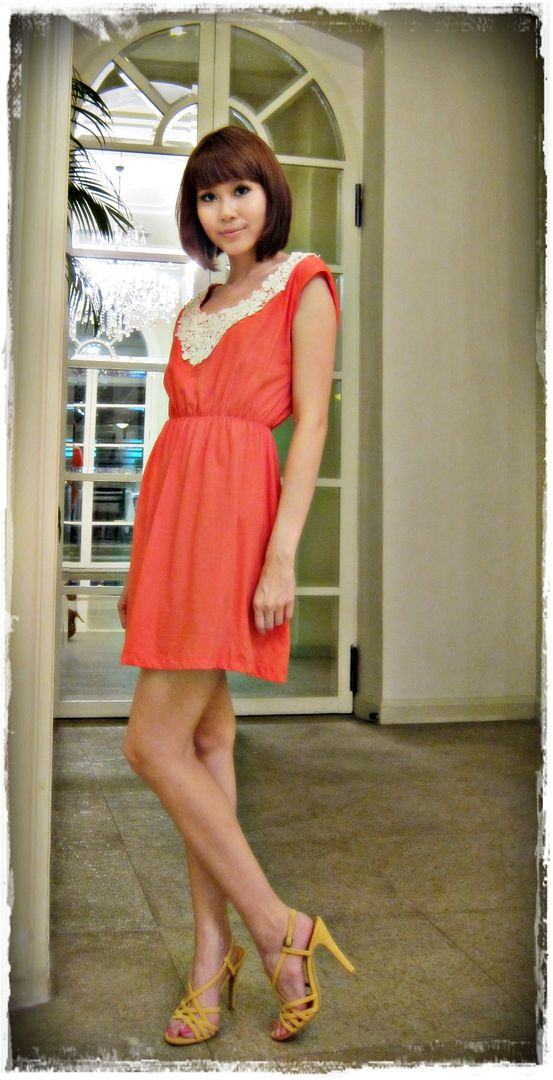 2) Chiffon Tops -
Flared Chiffon Top in Pink
For unbearably hot days, you will definitely spot me in a comfortable camisole and shorts. I picked this top from ClubCouture because it exudes femininity and is so versatile it can be styled in various ways.


In this instance, I layered my top with a tube underneath and matched it with... yes, you guessed it, mustard shorts. ;)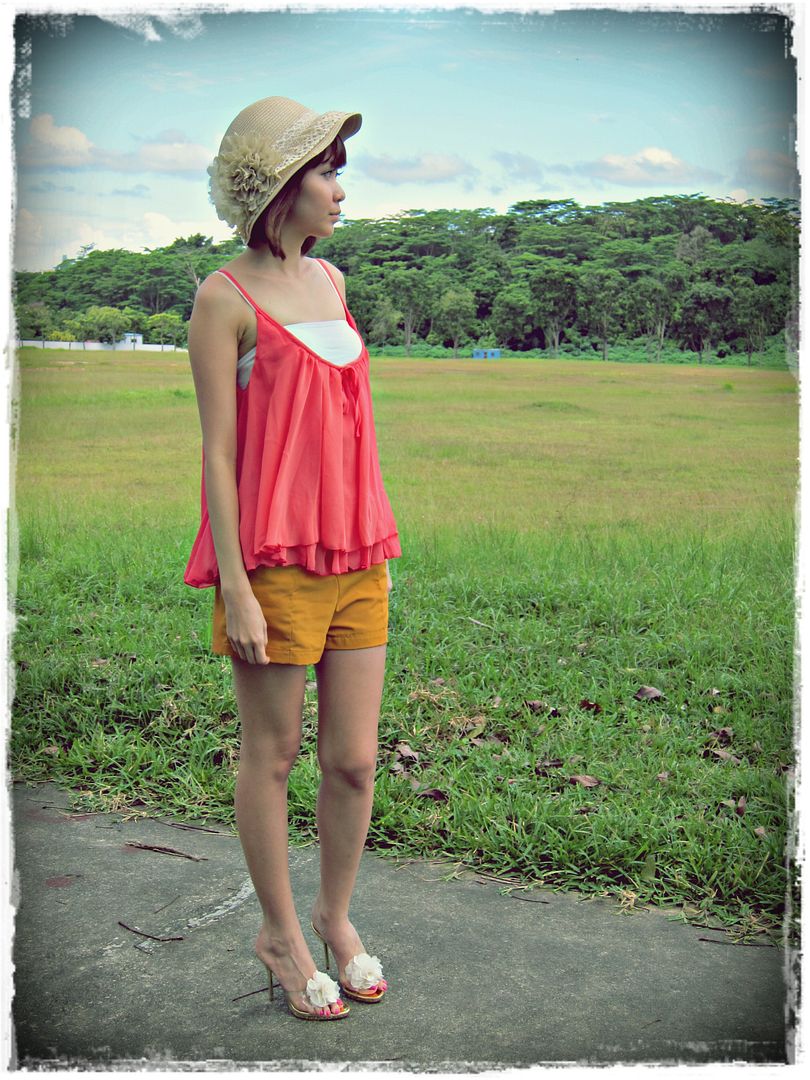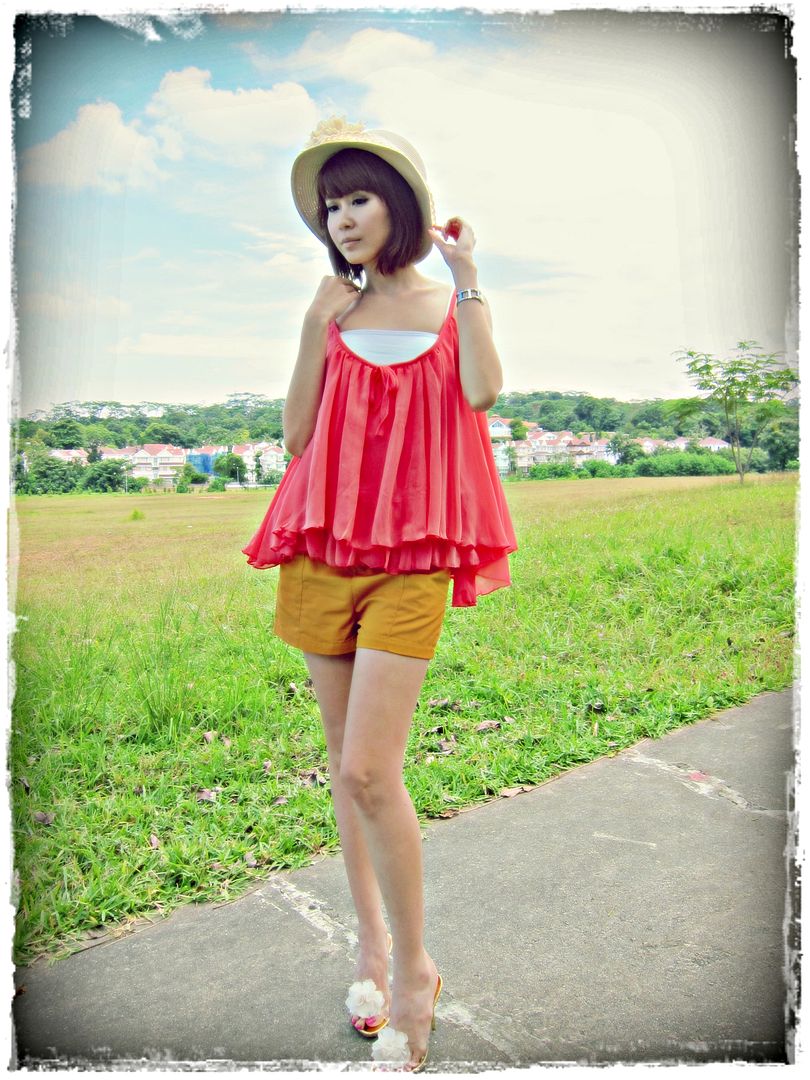 3) Creamy Whites -
Tiered ruffled dress in cream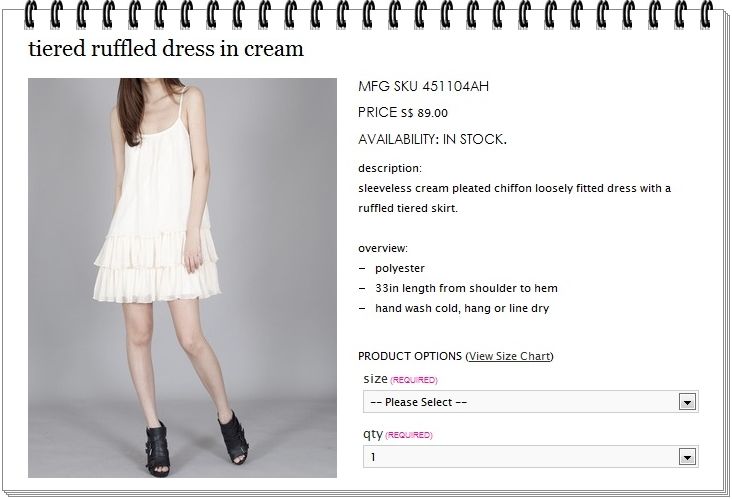 It is made of lightweight, comfortable chiffon and is a classic piece that will never go out of style.

You can either dress it up with accessories, or just put on a pair of statement heels like I did. And there, you're ready to take on the world.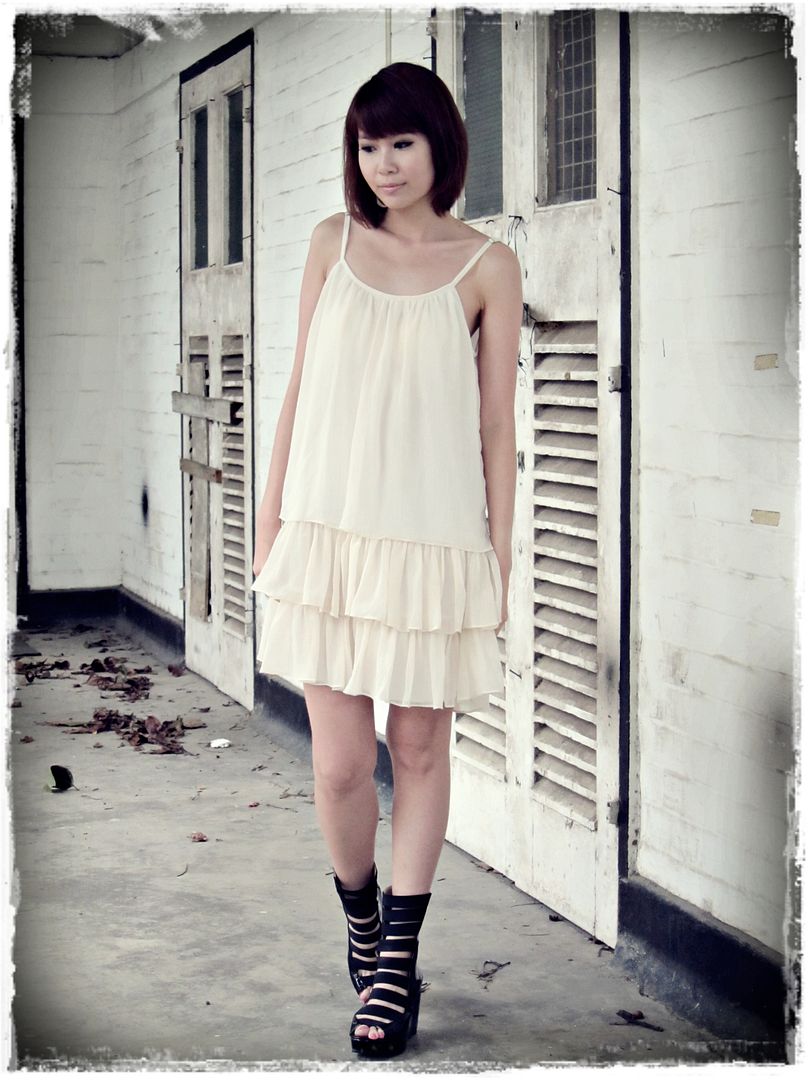 For more inspirational looks, check out ClubCouture's latest
lookbook
.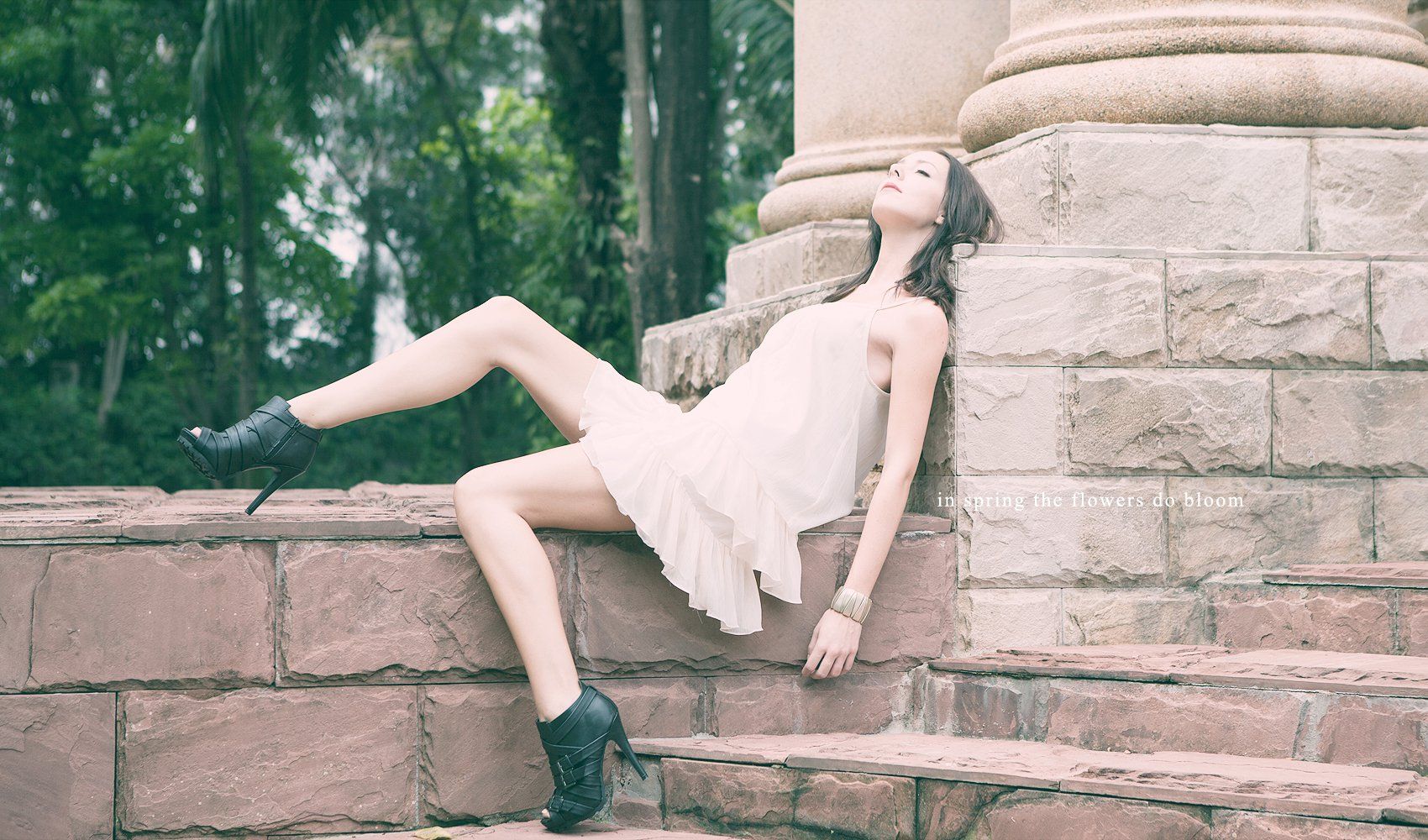 In addition, ClubCouture is currently offering free delivery on all orders, with no minimum spend!

As always, my lovely readers are entitled to a special discount. Enter the code

"REGINA2011"

upon checkout to enjoy

15%

off your purchases!