I realised there's an interesting phenomenon in Singapore's cafe scene recently. Increasingly, more and more cafes are being housed in obscure office buildings located far away from the heart of the city.
In Kampung Bugis alone, there are two quaint cafes in a refurbished standalone office building facing the Kallang River - Loysel's Toy and Raw Kitchen. I can't explain it but there's an alluring old-school charm about this place which I love.

Loysel's Toy
, run by the same people behind Papa Palheta, was named after Edward Loysel de Santais, an engineer in the 1800s who was dedicated to the production of a magnificent coffee machine that made over 1000 cups of coffee an hour. In the same vein, Loysel's Toy aims to produce a good cup of coffee for every customer.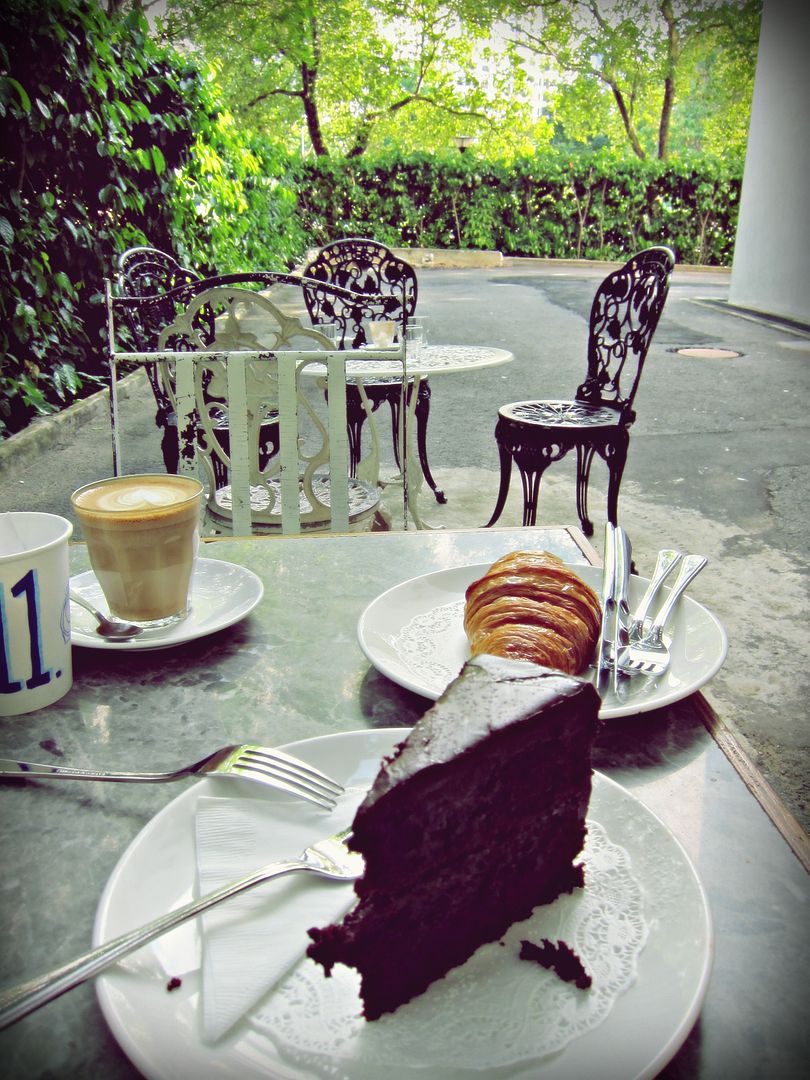 I'm not a fan of coffee in general, but I was excited to visit Loysel's Toy because unlike Papa Palheta, they actually serve food here! We were there on a late Tuesday afternoon, but surprisingly, the cafe was so packed that we had to sit outdoors.

Jw is an avid coffee lover and he felt that like Papa Palheta, Loysel Toy's coffee is excellent!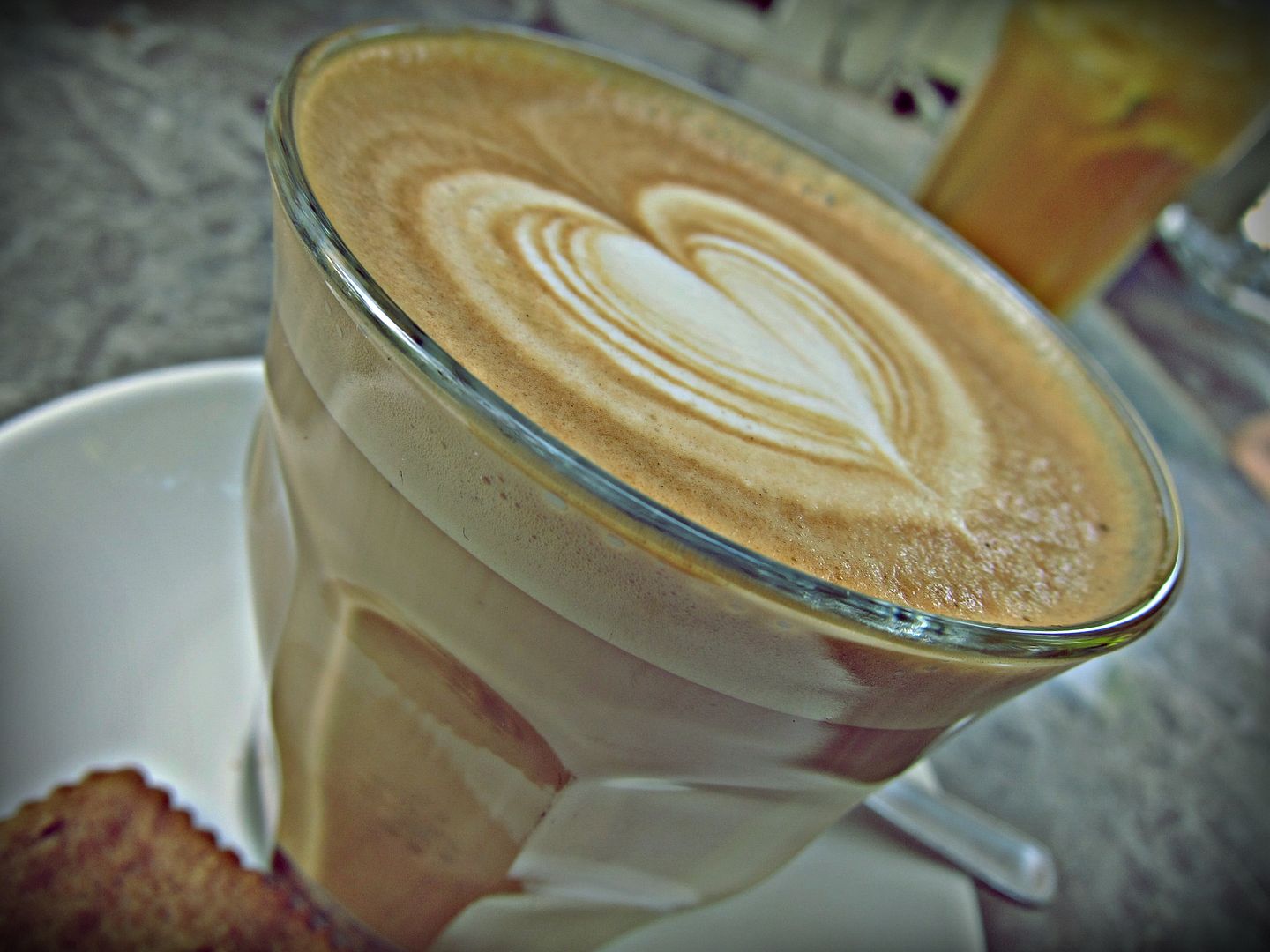 The chocolate cake here is heavenly! I was pleasantly surprised, to say the least. The cake is rich and moist. If I'm not wrong, dark chocolate is used, hence the sweetness is not overwhelming and there is just a slight hint of bitterness.
I wolfed down the whole cake, leaving just a small slice for JW.
LOL!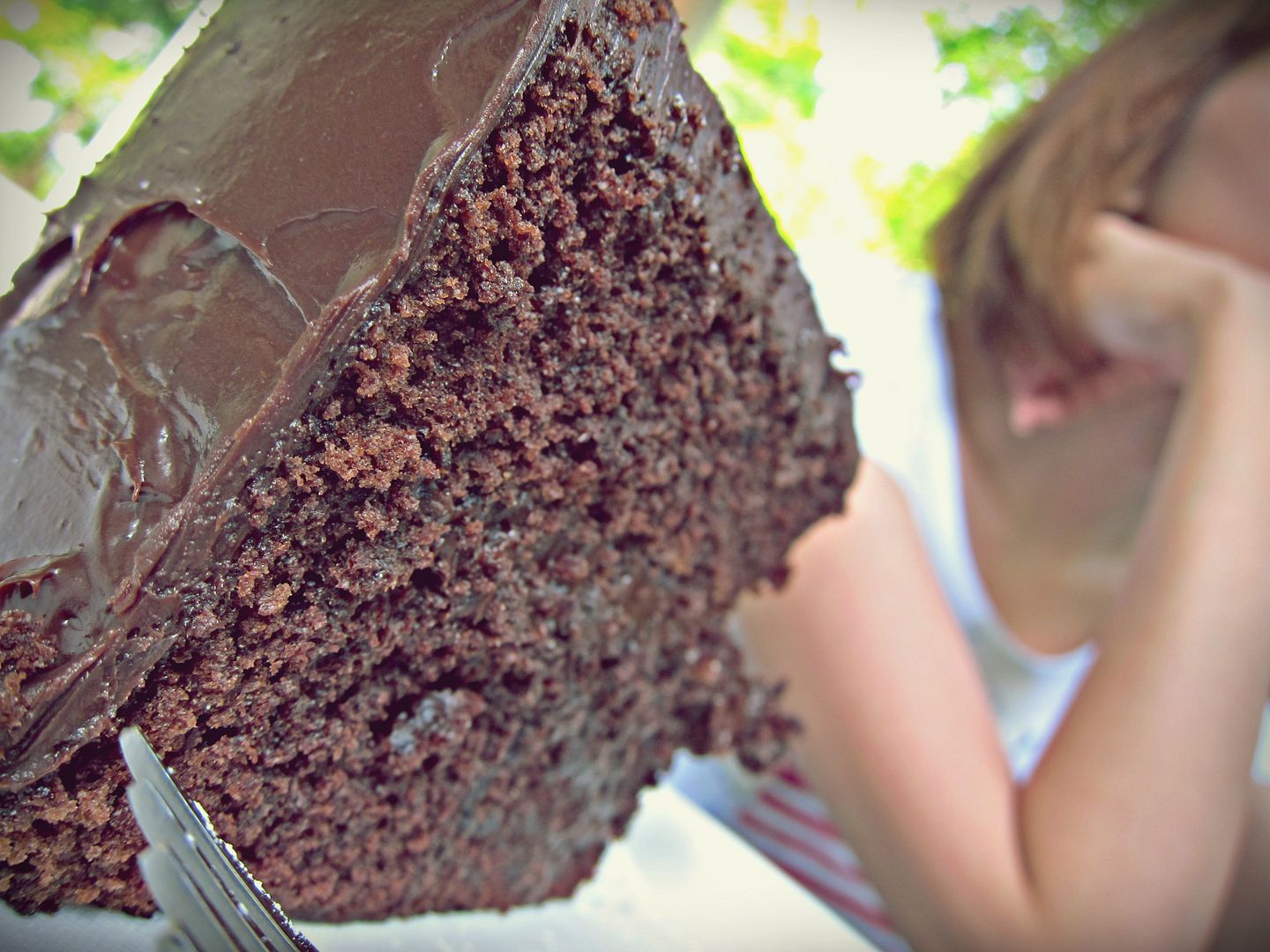 Here I was, looking innocent and demure before I gobbled up the cake ravenously. :P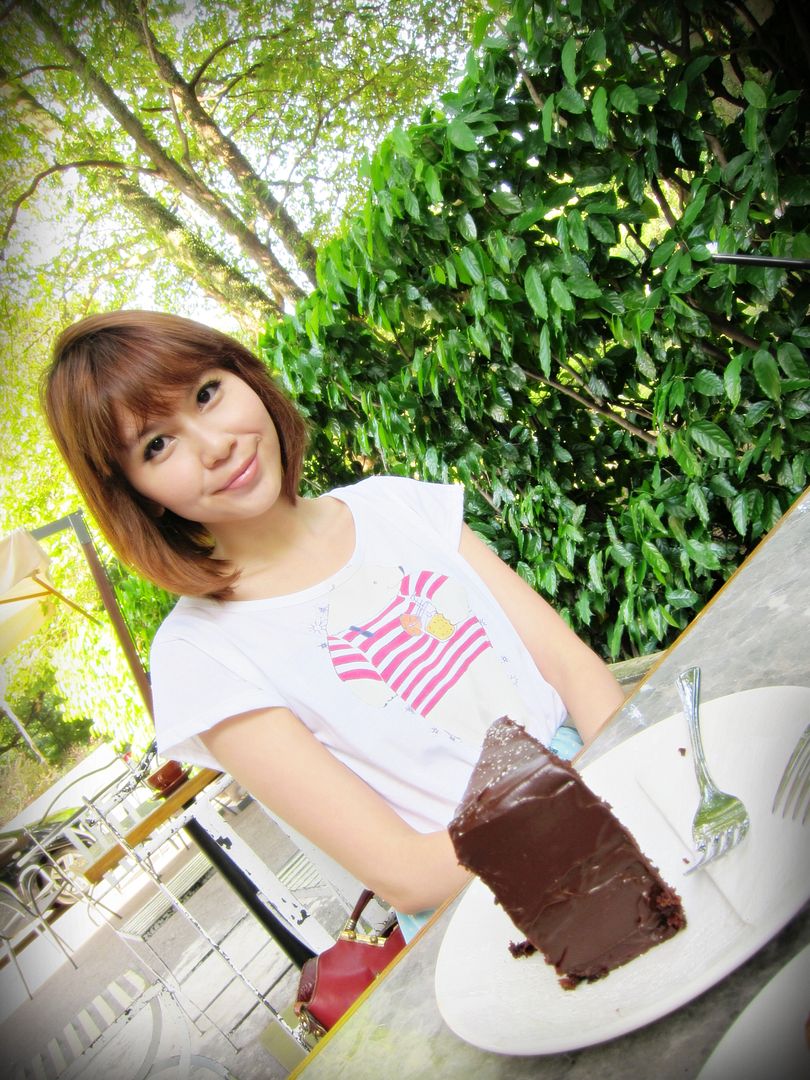 After that, we ventured to the second floor of the building, where Raw Kitchen is now located.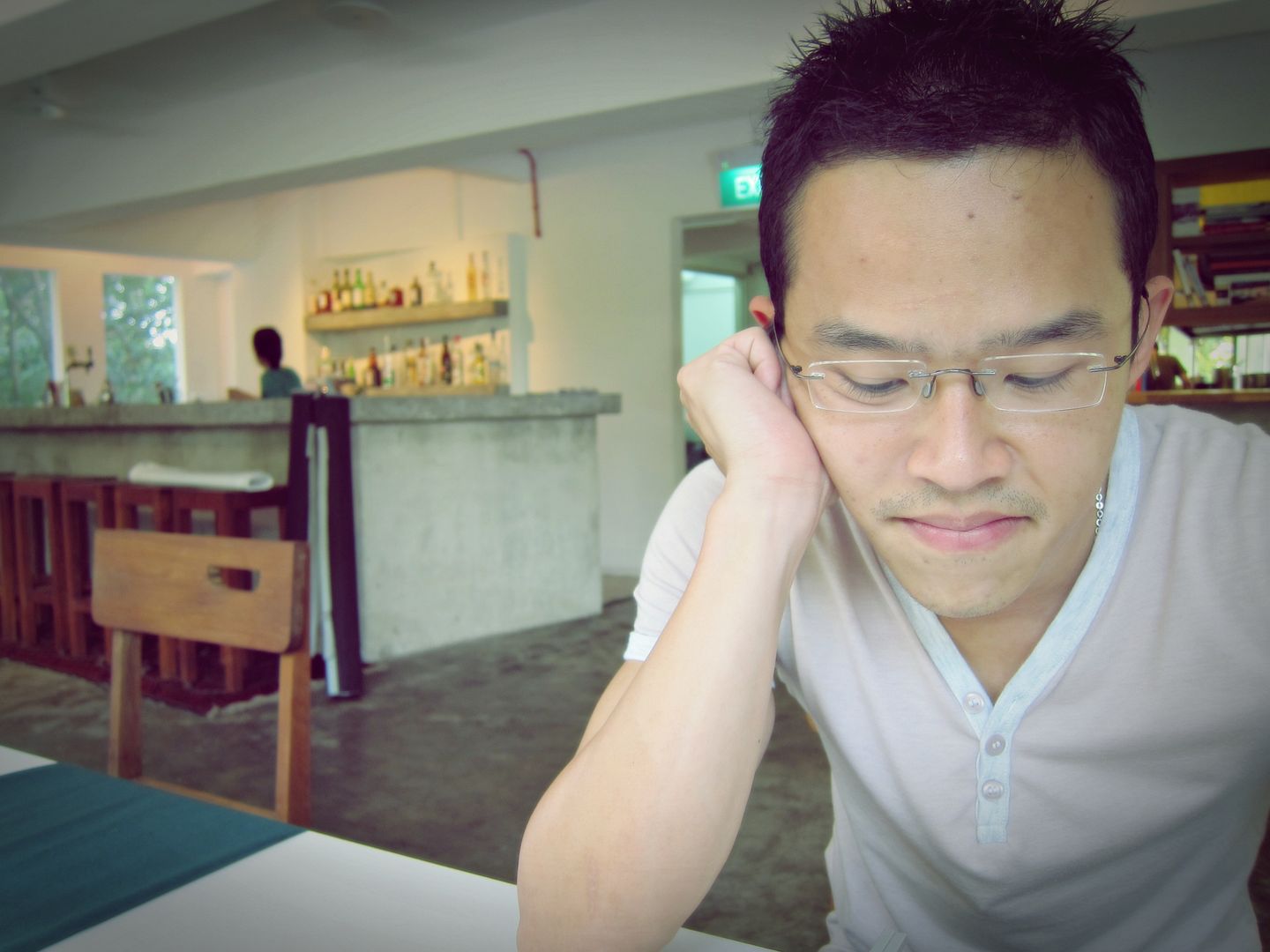 I fell instantly in love with the decor. Cement floor and walls, put together with wooden and vintage, washed-out furniture create a very comfortable, homely atmosphere.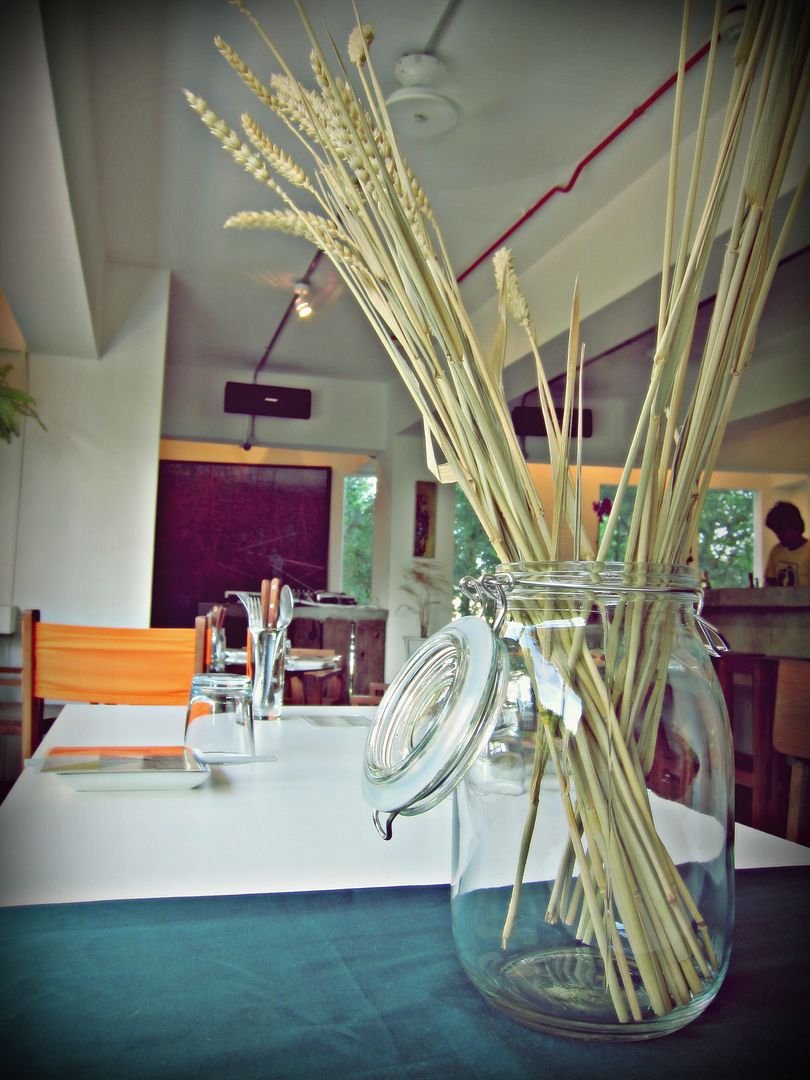 If you sit beside the grills, you'll be treated to a breath-taking view of the Kallang River. The breezy, tranquil environment is sure to make you feel right at home.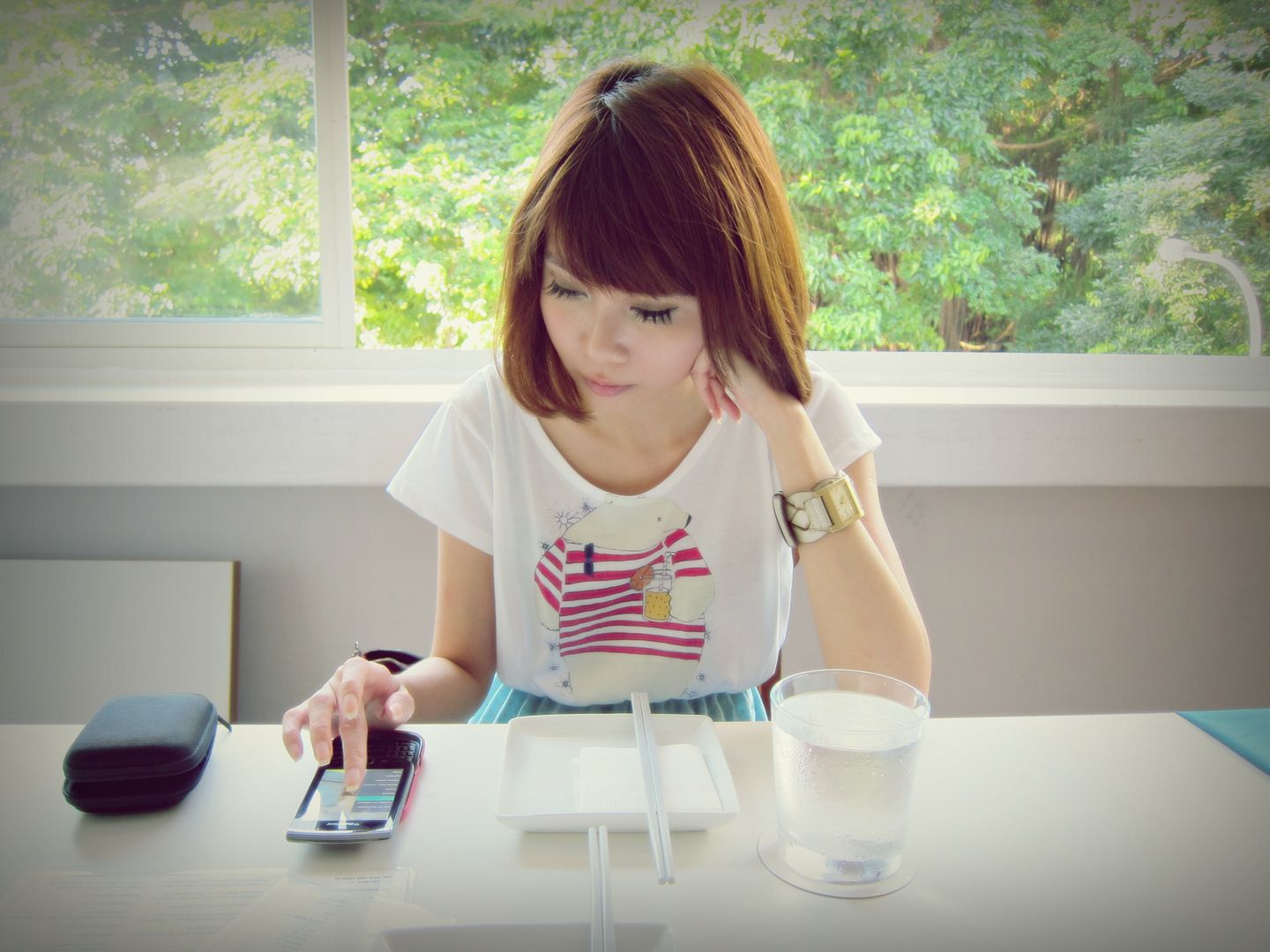 I ordered prawn pasta with creamy mentaiko sauce. I can't recall if this is a new item on their menu, because the last time I tried their mentaiko spaghetti at their previous premises during Karen's birthday, I was bowled over by the wonderful flavours. This time unfortunately, the angel hair pasta tasted a little too dry for my liking. I would love to try the highly raved steak tartare one day though!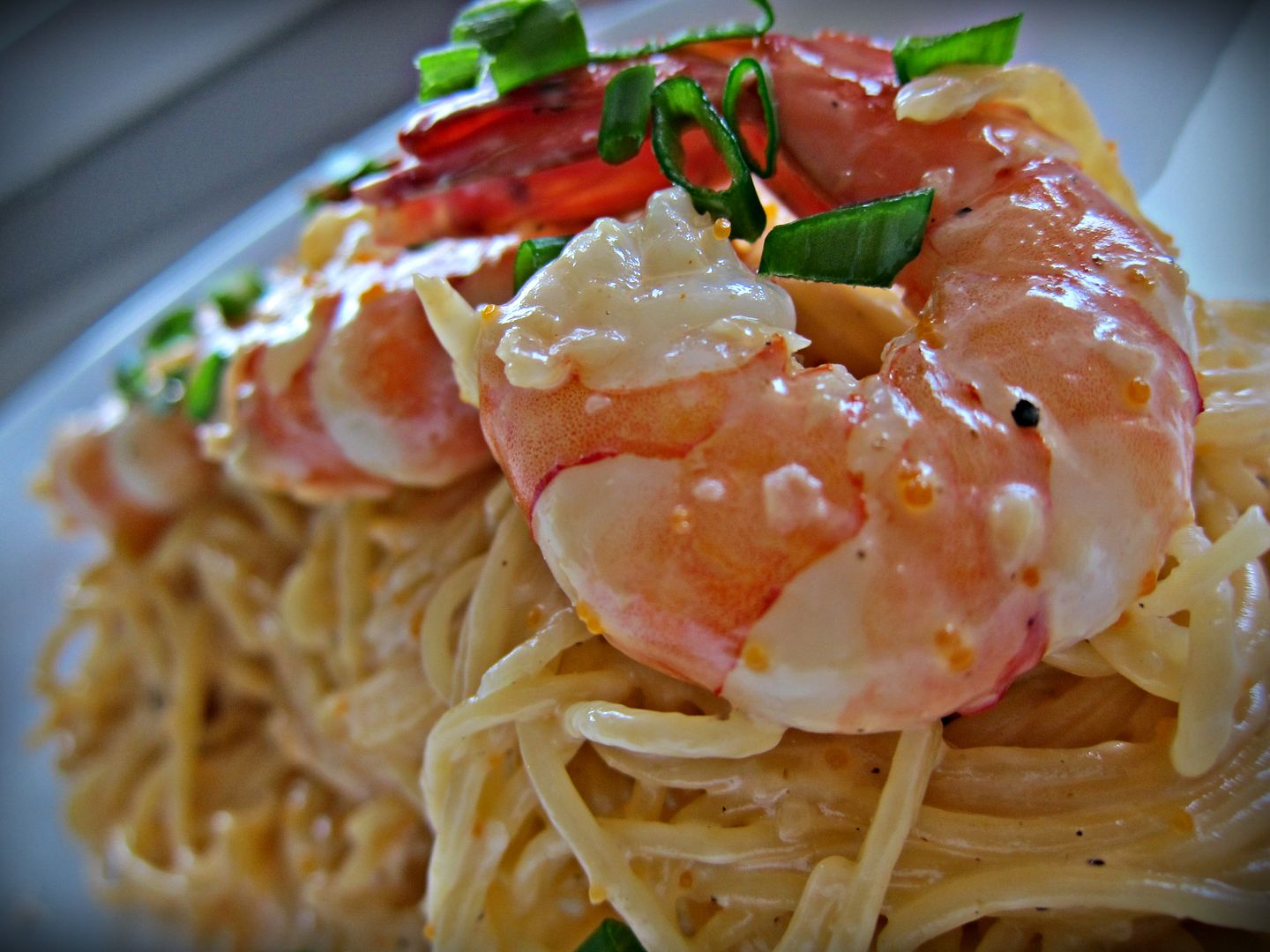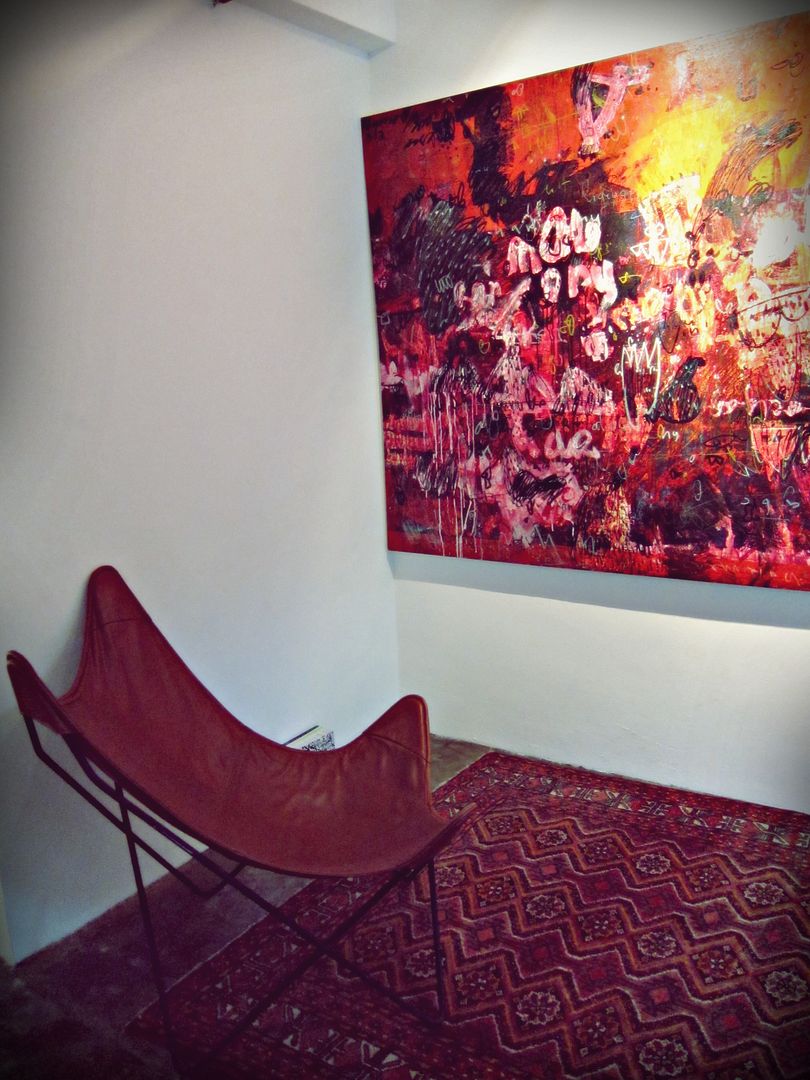 My parting photo for this post - my outfit for the day:
I bought this quirky cartoon dress from Bangkok. You can't see it from the photo above but there are cute little yellow polka dots on the green skirt. :) I love the cute cartoon bear in a pink striped t-shirt. It's so adorable!
If you enjoyed this post,
follow me on
Facebook
or
Twitter
for more blog and outfit updates!



Have a great week ahead!