I have a habit of visiting interesting cafes both locally and overseas. It's Happened To Be A Closet (grammatically incorrect, I know) was the second cafe we visited in Bangkok, again at the recommendation of my good friend, Lyndie.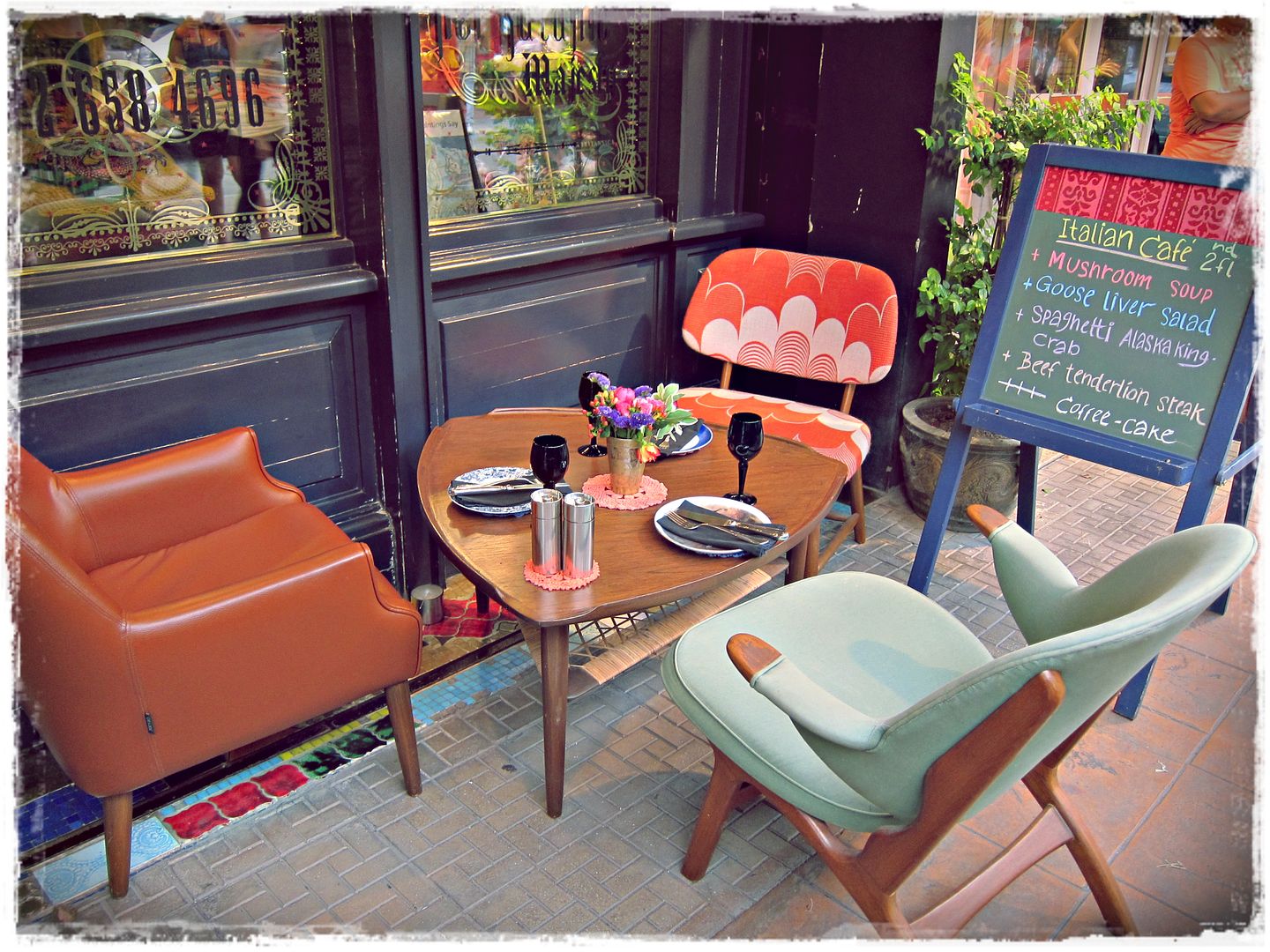 Before I even entered the quaint little shop at Siam Square, the mid-20th century furniture strategically placed right outside the shopfront had already caught my eye. I absolutely love beautiful furniture, especially furniture reminiscent of yesteryear. The fine craftsmanship is unrivaled and the geometric shapes are beyond enchanting.
It's Happened To Be A Closet (I have to admit the grammar made me cringe a little) really resembles a closet bursting with clothes. One wouldn't expect to find a cafe here as it is safely tucked away in an inconspicuous corner on the 2nd floor of this fashion store.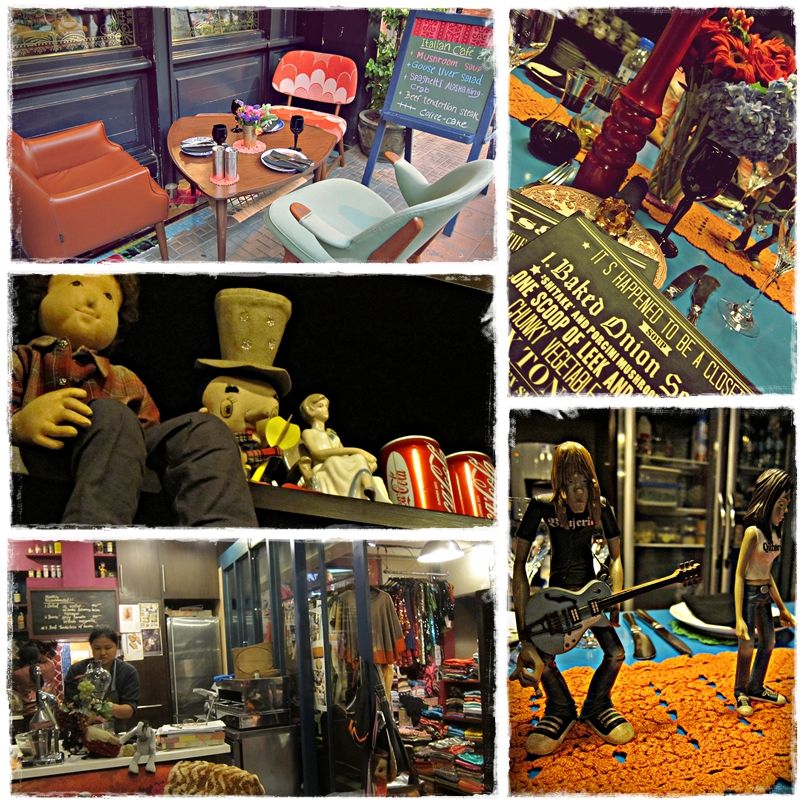 This treasure trove has an intriguing mesh of curiosities, cheerful gerberas , funny looking toys (check out Pinocchio on the shelf!), mis-matched furniture and clothes. We felt like kids, marveling at interesting artifacts in every nook and corner. Honestly, this cafe evokes such a warm, cozy feeling, you almost feel like a guest in a friend's home.
Somehow, cafes that are linked to fashion labels or stores never do disappoint when it comes to food, especially if they serve Italian cuisine. I still can't get over how pasta tastes so much better in Bangkok vis-à-vis Singapore or even Italy for that matter. Perhaps Thai spices were added?
We loved the eclectic interior decor so much that we took photos of practically everything in the cafe. There we were, scouting for the perfect angles and clicking away on our cameras.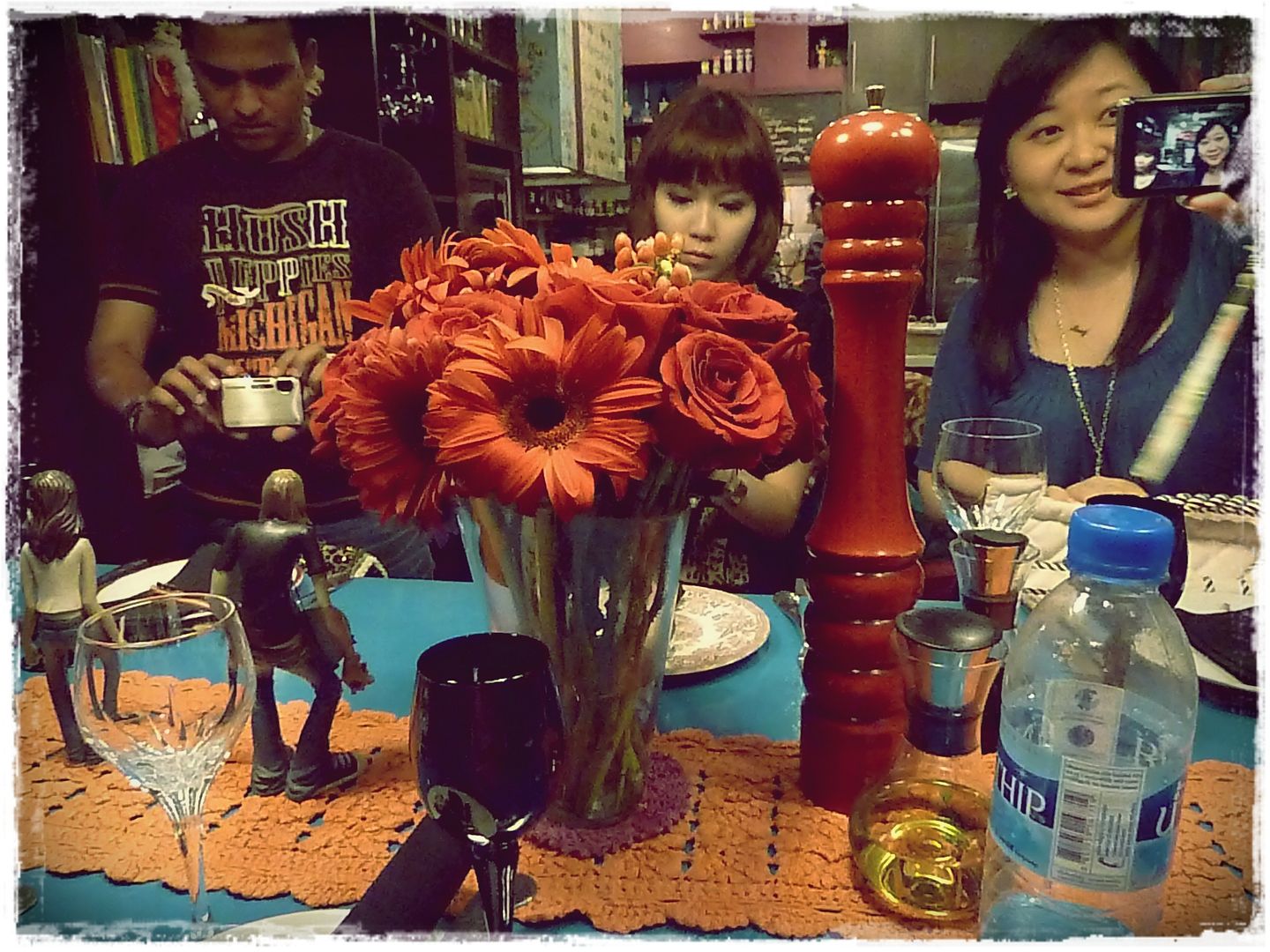 Even the washroom was not spared. I was so enthralled by it because the entrance looks just like a closet!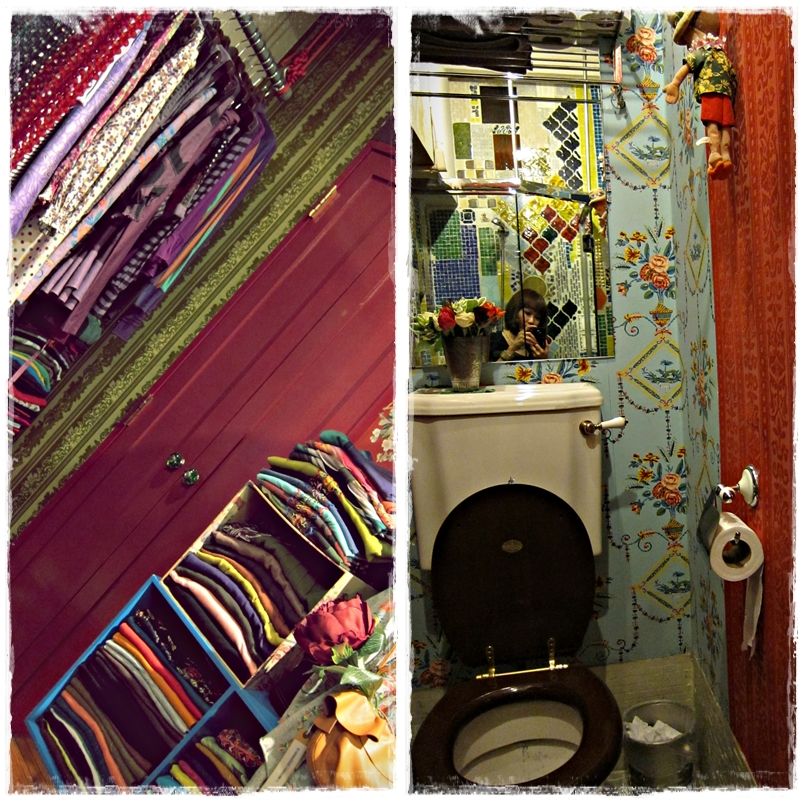 Finally, here are our parting shots: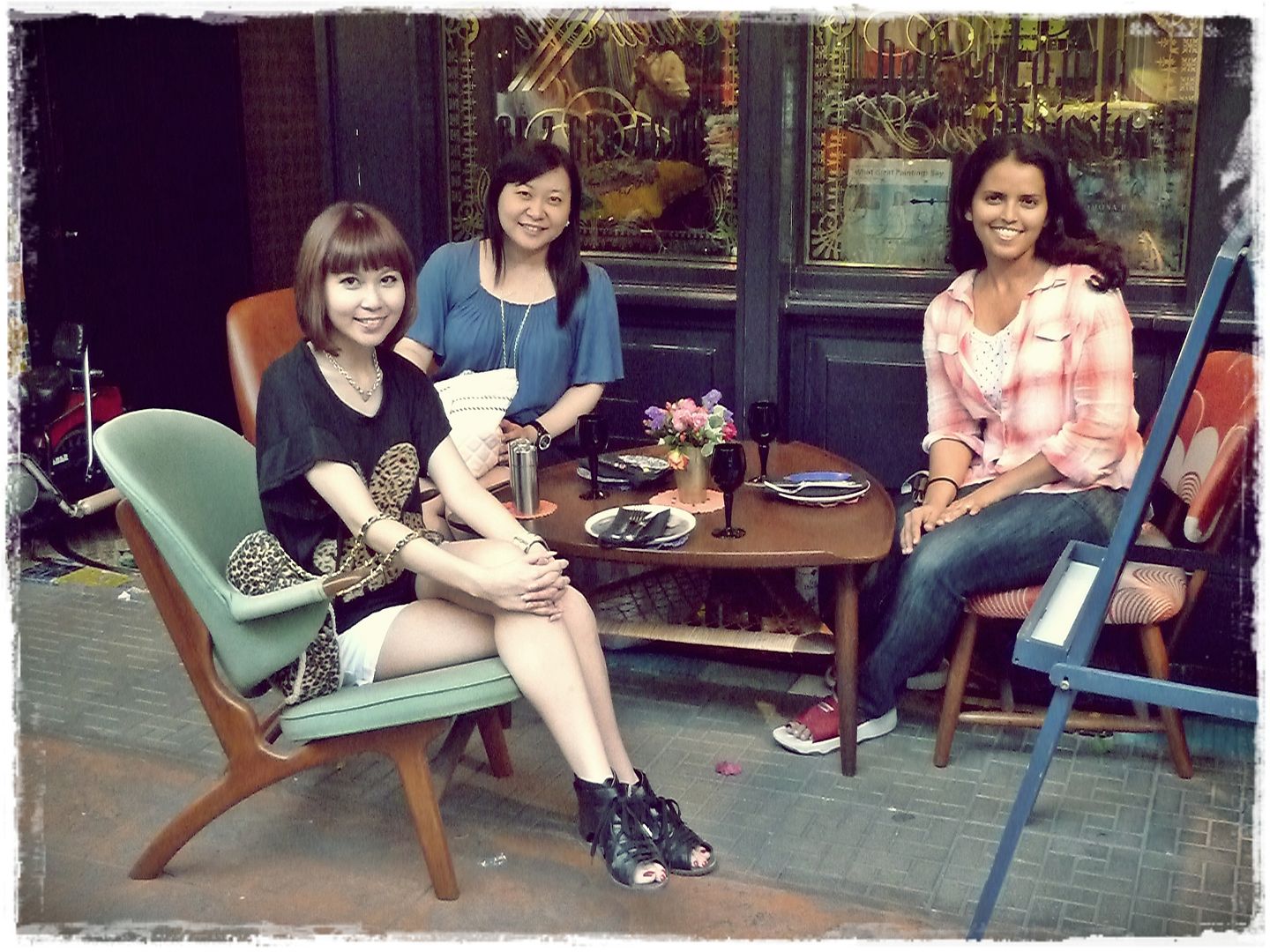 This toy motorcycle reminds me of a toy that I had when I was in primary school. It brings back fond memories as I used to ride all over the house on a similar motorcycle.
Address:
It's Happened To Be A Closet
266/3 Siam Square Soi 3