If you are looking for a restaurant or bar with a mesmerizing view to chill out, Vertigo and Moon Bar is the place to go. Perched 61 floors atop Banyan Tree Bangkok, the open air lounge here is the perfect spot for admiring the captivating cityscape of Bangkok by night.
Forgive me for the blurred landscape shots though. I didn't use flash because if I did, I wouldn't have been able to capture the dazzling city lights in its original glory. The winds are pretty strong too, so if you go there without a tripod, this is what you'll end up with!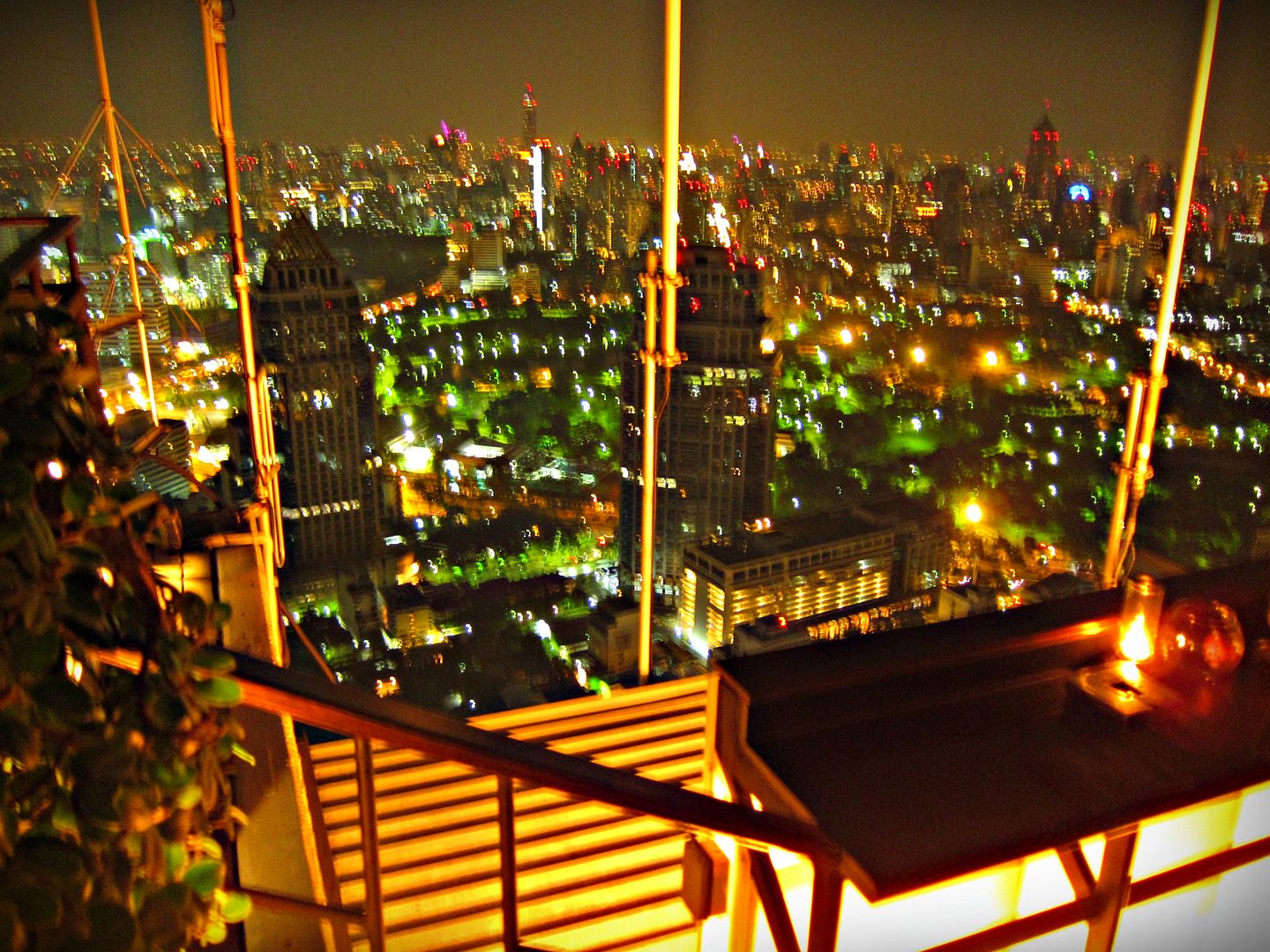 Still, the landscape looks glorious. Don't you agree? :)


It was absolutely divine, enjoying a glass of moscato in the company of good old friends, facing a panoramic view of the city and feeling the wind ruffle your hair (and erm.. dress too when you stand up, so girls, beware!). What I also liked about this place was the immaculate service, delivered with utmost sincerity and a warm smile.

To me, this was an out-of-this-world experience (in case you were wondering, it's not because of the apparition in the collage below! LOL) and definitely the highlight of our trip.

I would certainly recommend this place to anyone visiting Bangkok.


Address:
Banyan Tree Bangkok
21/100 South Sathon Road
Sathon, Bangkok 10120
Thailand
Tel: +66 2 679 1200
Fax: +66 2 679 1199
E-mail:
bangkok@banyantree.com
However, do take note of the strict dress code here - closed toe shoes and long trousers for the gentlemen and definitely no shorts for either gender.

In the event that you do turn up in shorts, t-shirt and slippers, fret not, for the restaurant cum bar provides patrons with a change of clothes too.


Now, that's what I call service!