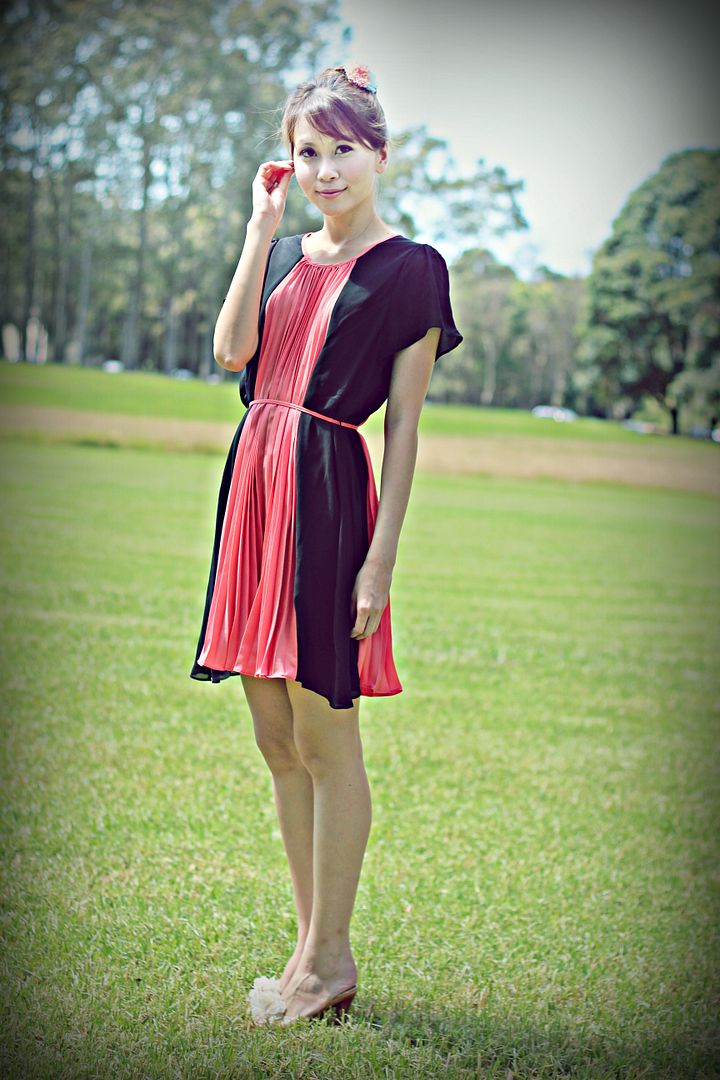 DressAffection
is one of the few online retailers around that offers apparel from established designer labels as well as up and coming new designers from Asia. Unparalleled quality and workmanship are key characteristics present in every new collection. The best part is, each design comes in limited quantities to ensure exclusivity, so you'll never be caught dead in the same dress as someone else!
This lovely
Black & Orange Pleated Dress
sports a classic design in bold contrasting colours by Hong Kong designer Ju's. You may not be able to tell from the pictures, but the quality of the material is absolutely superb!


The cut may look simple but the expert tailoring is the reason behind the evenly distributed pleats (extremely difficult to come by these days) and cascading flared skirt, which falls gradually before it opens up like a blooming flower, enveloping the female silhouette in a graceful manner.
I received nothing but praises when I wore this beauty out in Sydney. Great minds think alike, which explains why it's currently sold out! Fret not though, for you can always click on the "bring it back" button to add it to your wishlist. ;)

Head on down to
DressAffection
today for more fantastic buys!