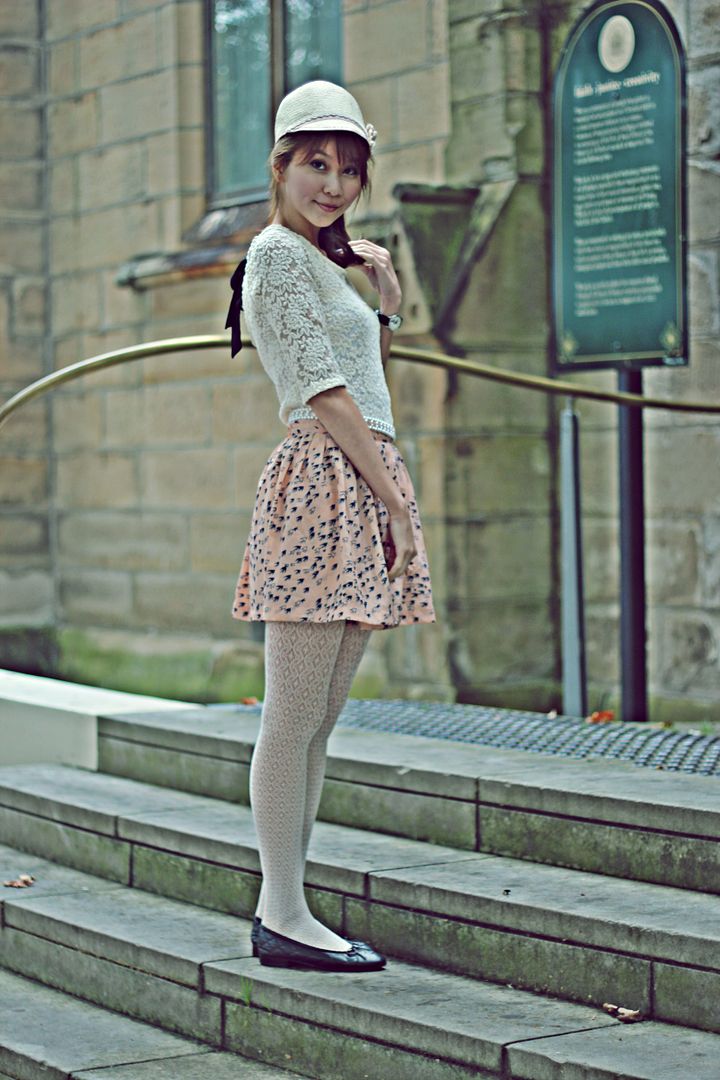 Paddington Market takes place beside the church every Saturday from 10am onwards. If you're looking for one of a kind jewellery, knick knacks, art pieces and paintings, you'll be in for a treat. ;)
We took a stroll around the market before stopping by the church, which is quite an architectural marvel. There's an old world European charm about the building, which manifests in the brown washed stone walls and Romanesque pillars. Even my outfit that day seemed to fit in perfectly with the background. The brass handrails are probably the only tell-tale signs that we're in 2012.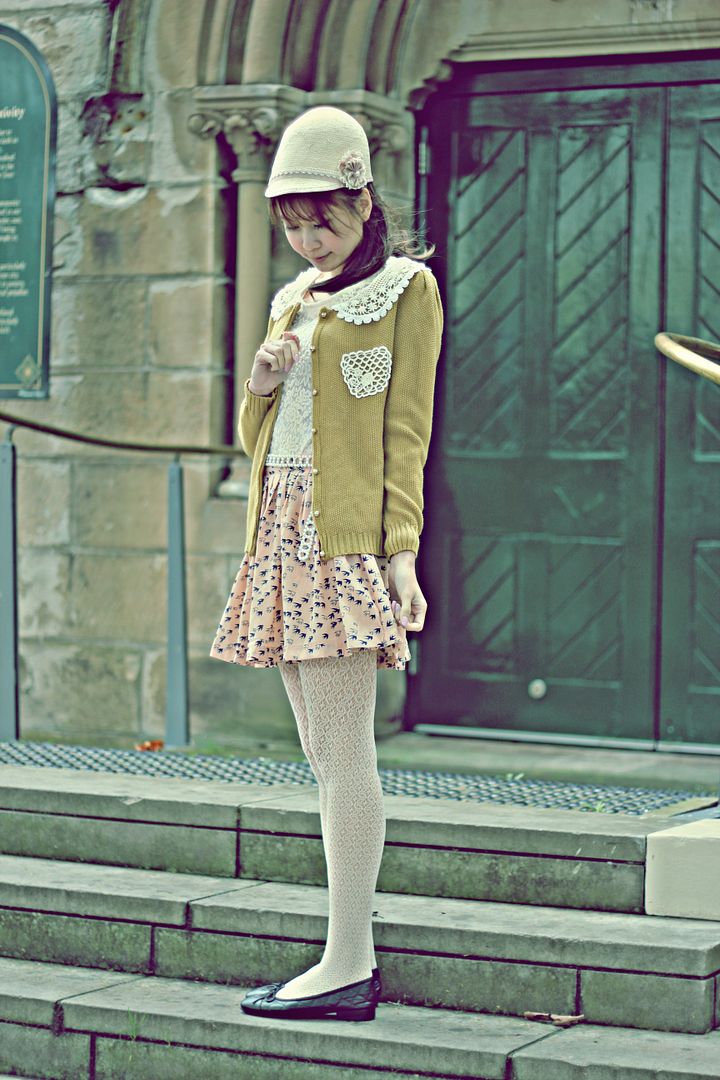 Hat and stockings from Forever New
Lace top from F21
Mustard knit cardigan from City Plaza
Pearl belt stolen from my mum's wardrobe (haha!)
Swallow skorts from Bangkok
Black pumps from Chanel
My favourite part of this outfit is the black satin ribbon behind this delicate lace top. This, to me, is the epitome of elegance. It also adds an interesting twist to an otherwise boring lace top.