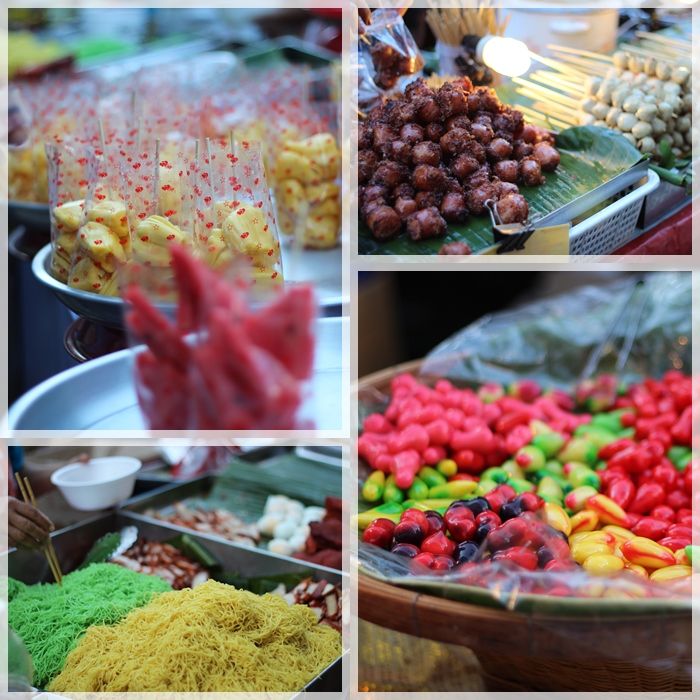 Although I haven't tried much of the street food for fear that my weak stomach would protest and thus risk jeopardizing all my shopping plans, the multitude of colours and wide variety of delectable options never fail to make me salivate.
This trip, all of us shared a chocolate banana crepe located near our hotel/Platinum Mall at Karen's recommendation. Other flavours such as ham and cheese were available, but we figured this was the most hygienic combination given that the bananas were peeled on the spot and the chocolate came straight from a bottle of Nutella!

After tossing and flipping, our crepe was finally ready to be devoured. :D

It was sizzling hot, crispy and oozing with chocolatey goodness with every bite

!

Don't ever miss this if you're heading to Bangkok. I was a little reluctant to pass the crepe to Karen and JW (as you can see from the pic below) as it was way too yummy! LOL!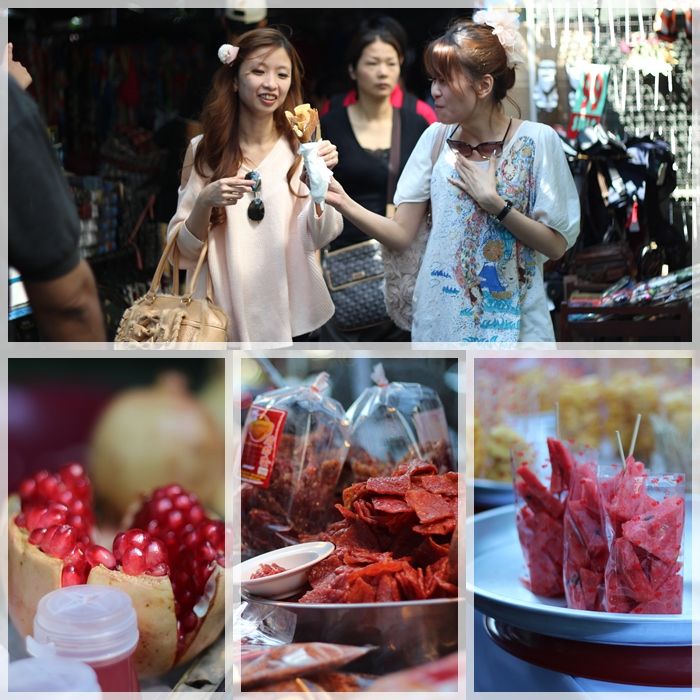 Along the way to Platinum Mall, we also chanced upon a cute little old lady tending to her stall. She looked so adorable in her Santa Claus hat, although it was already New Year's Eve then. Totally lovable isn't she?
:)