Moo Restaurant is a one-Michelin star restaurant at Omm Hotel in Barcelona. Having heard so many wonderful things about Spanish food, we had to give it a try!
This restaurant is highly recommended by
Quotient TravelPlanner
, our travel planner which provides private customized travel. :)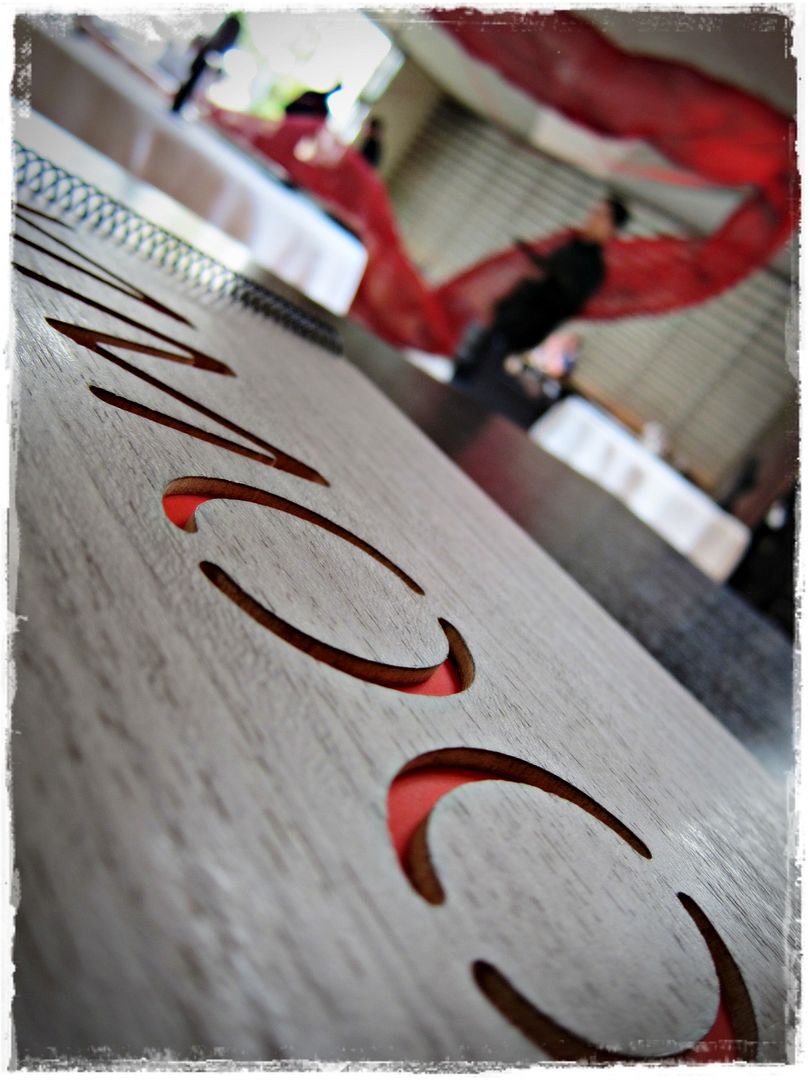 Our impression of the restaurant was sealed even before our meals were served. The cozy minimalist decor and warm, attentive service were all it took to make us happy.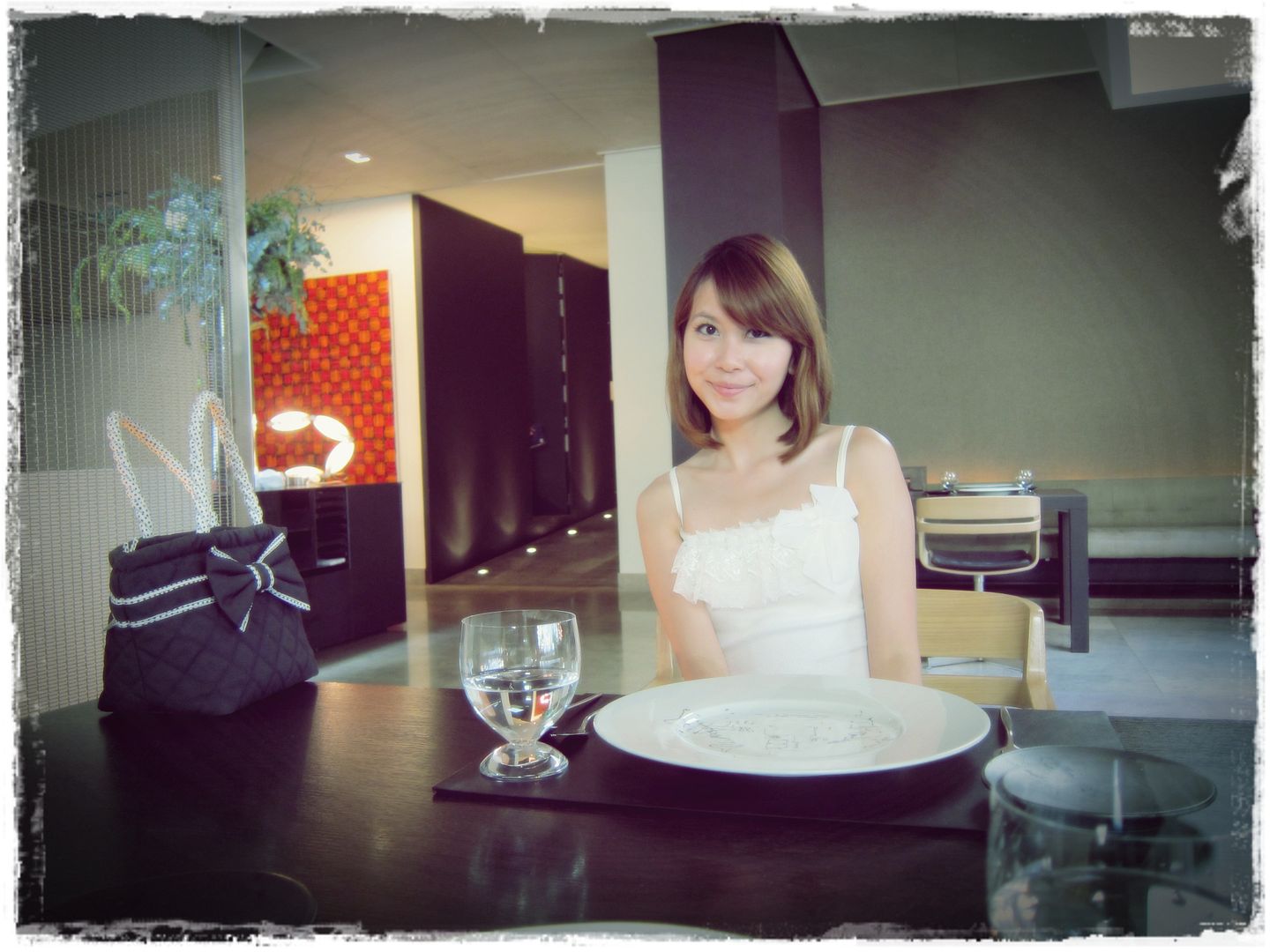 And of course, we were over the moon when the food was served.
This slice of lightly toasted cheese bread was so delicious I could eat up an entire loaf if not for the fact that I had to save some space for my main course.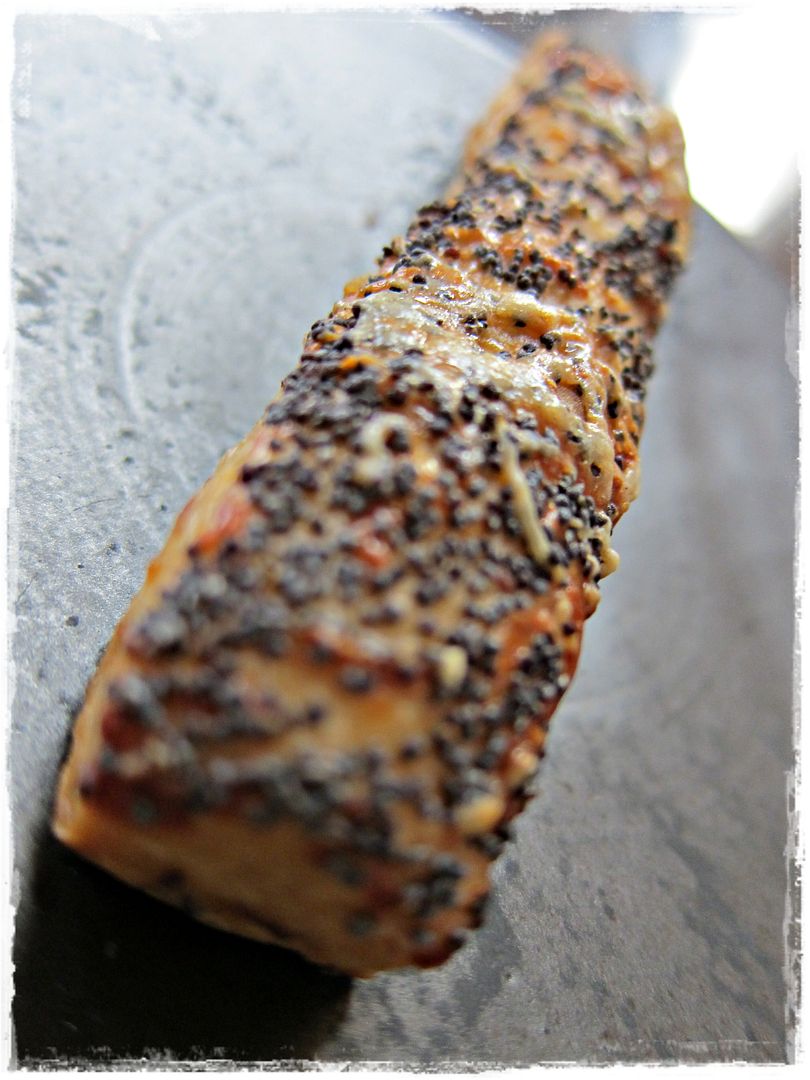 The entrees were beyond spectacular. It was here that we had our first taste of molecular gastronomy.

We were on cloud nine, popping in these little cubes into our mouths and waiting for the explosion of flavours as they burst inside our mouths, releasing such juicy goodness that is only fit for a king.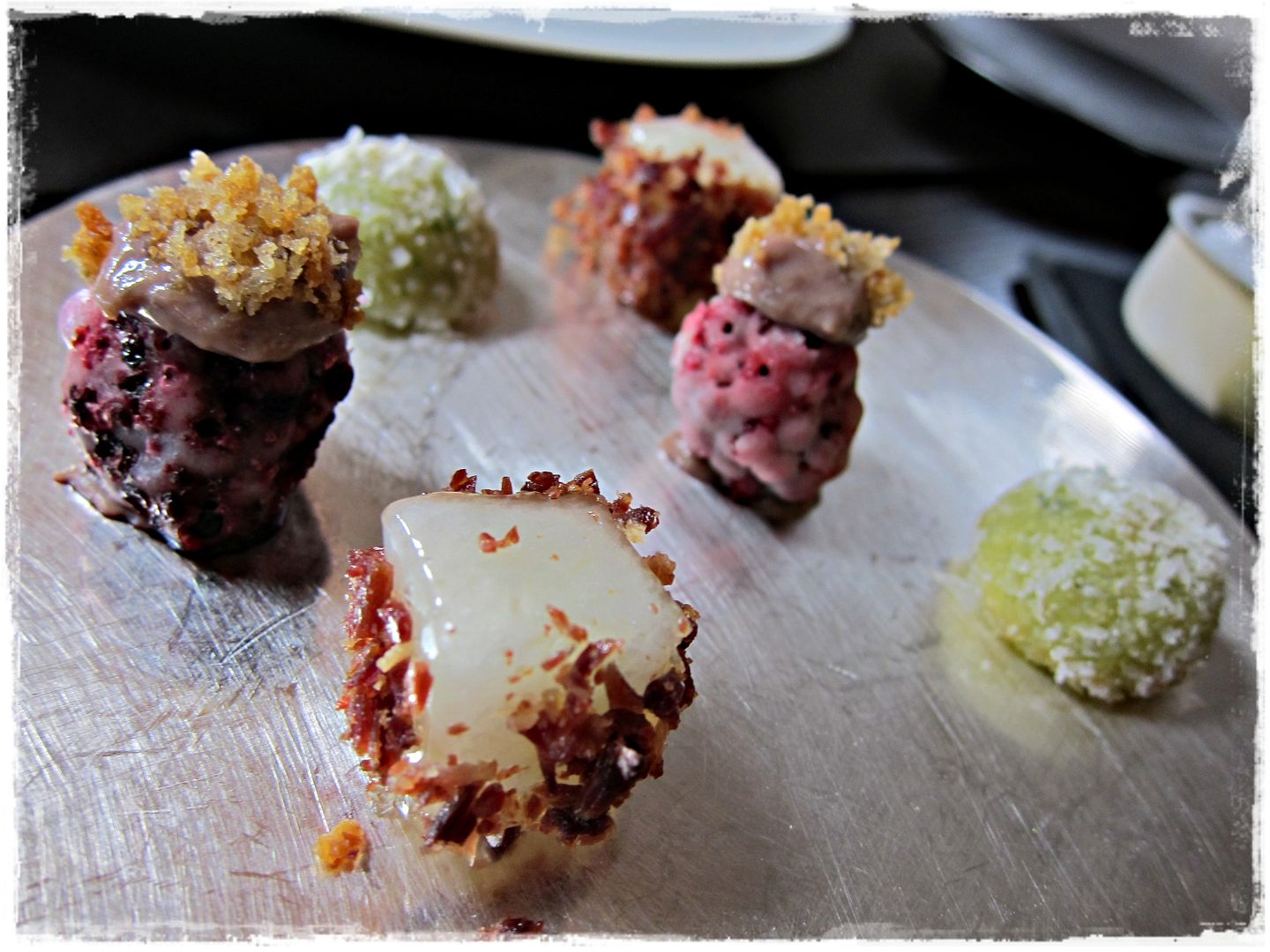 The foamy egg white and salmon roe concoction was divine. Even JW, who usually shuns fish roe, savoured every spoonful of it.

Then, it was time for our main course. I had the red mullet with tomato confit and pepper broth.

The skin is pan fried to crispy perfection while the meat is so soft and tender it melts in your mouth - a wonderful combination that tantalized my taste buds to no end.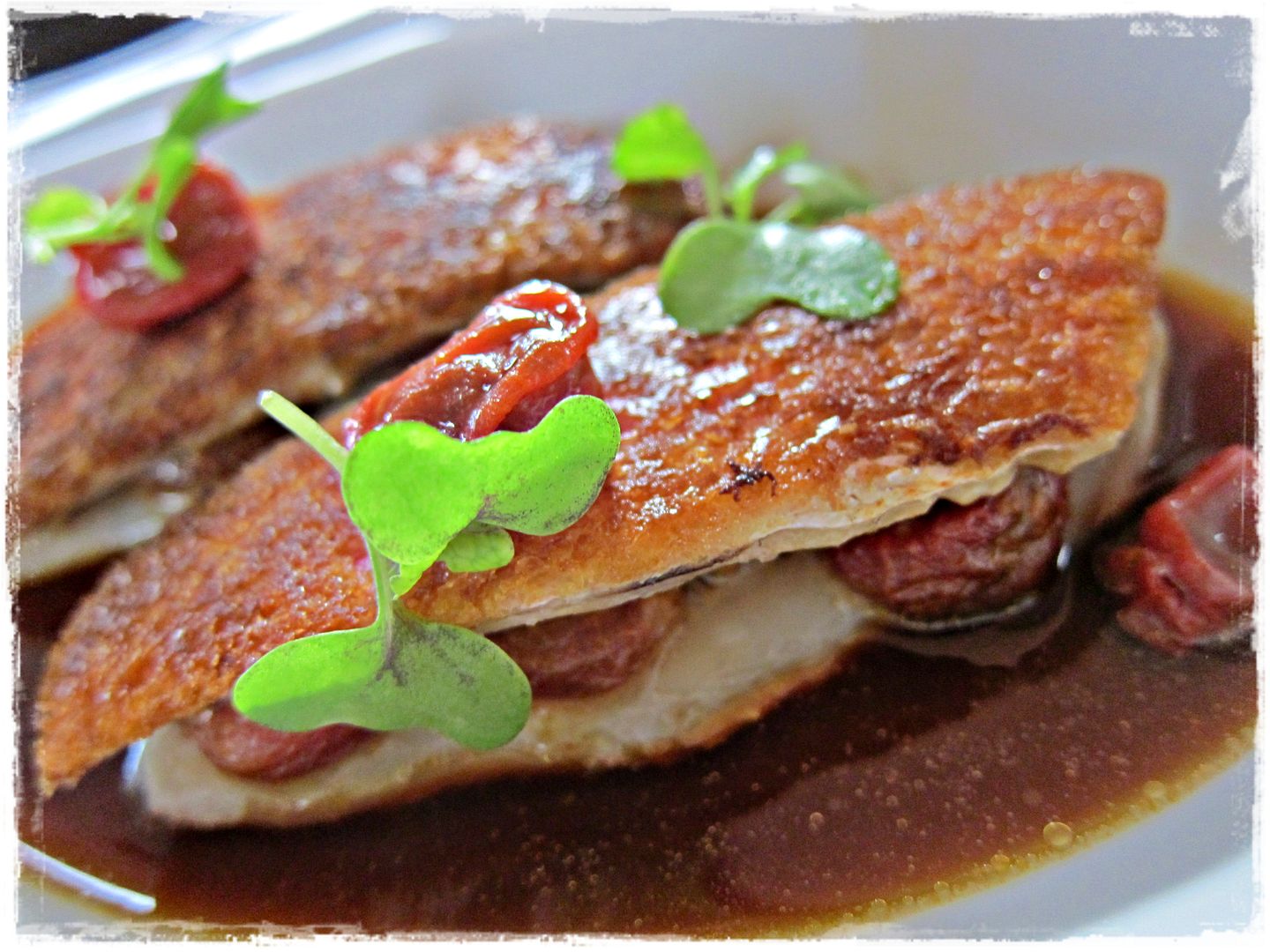 JW had the veal tenderloin with herbal butter. The juicy, succulent meat is the highlight of this dish. The meat is amazingly tender, almost to the point that it dissolves in your mouth without chewing.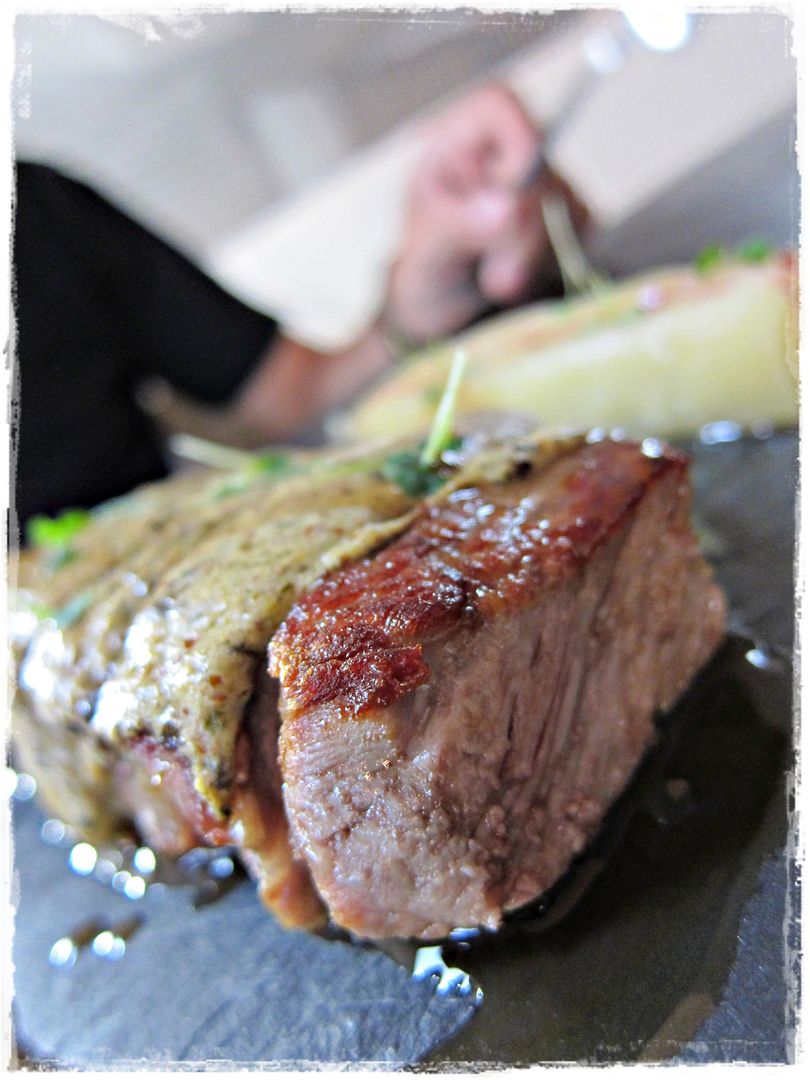 Check out the generous serving of herb butter, the perfect accompaniment to the mouth-watering veal tenderloin.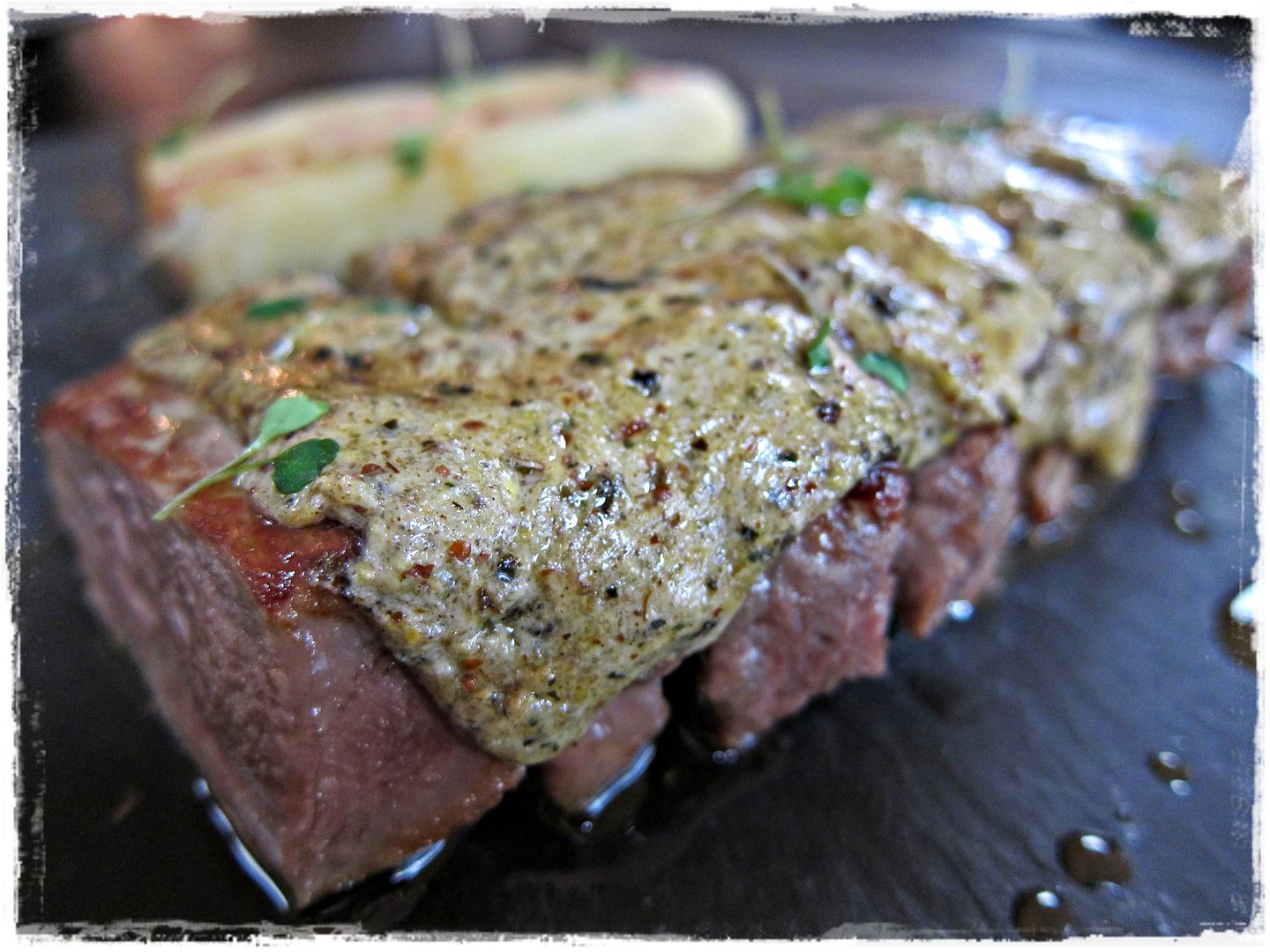 Finally, we had the white chocolate souffle with red fruits for dessert. Unlike the usual souffles, the outer layer of this white chocolate souffle is made up of a thin, crispy white chocolate wafer, which forms a protective layer over the creamy white chocolate mousse. It was so yummy!!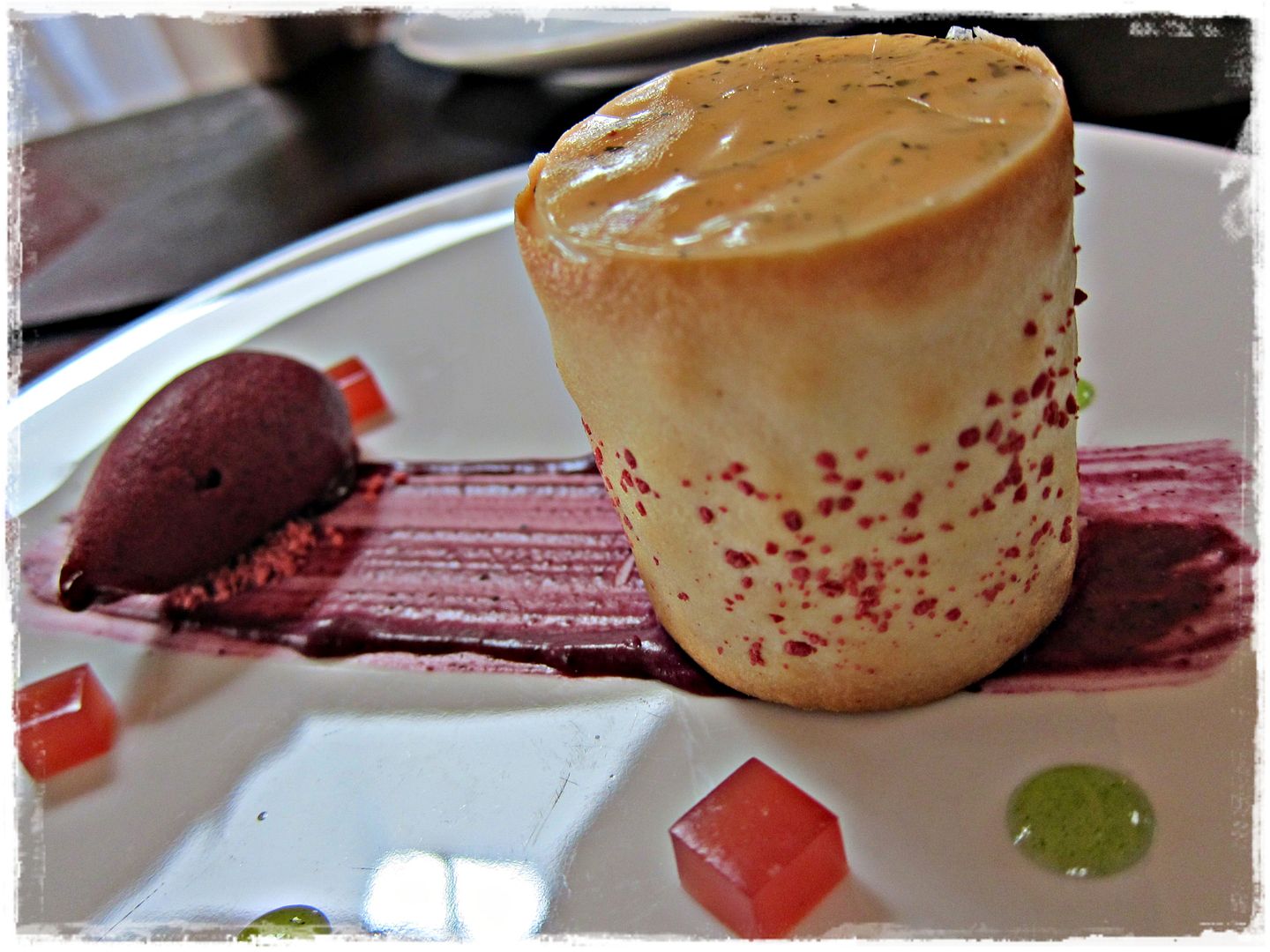 As if dessert was not sweet enough, we were treated to candies and chocolates to end the entire meal on an even sweeter note.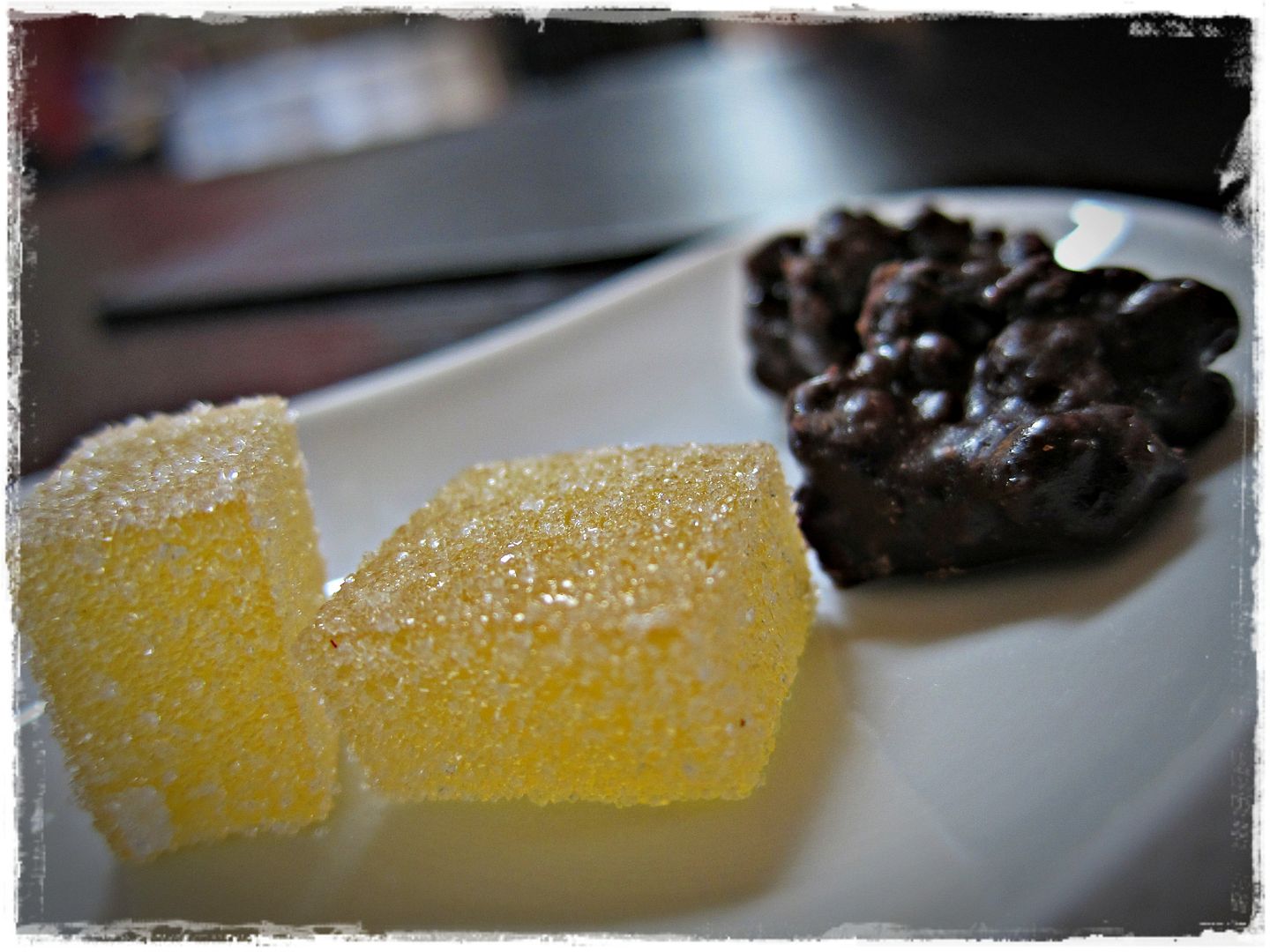 We were so satisfied with the meal we'll definitely head back to Moo Restaurant on our next visit to Barcelona!

Moo Restaurant
Rossello 265 (Hotel Omm)

,

08008

Barcelona

,

Spain
Tel: 93-445-4000