Before you jump to conclusions, no, I'm not about to talk about my dirty clothes here. I'm talking about a new online store in town by the name of Dirty Linen!
Dirty Linen is one of the few multi-brand websites in Singapore and all their apparel are exclusively self-manufactured.
I love their home brand,
Dirty Linen
, which carries casual, wearable pieces in a myriad of colours. They're perfect for weekends, lunch dates with your girl pals or even for school!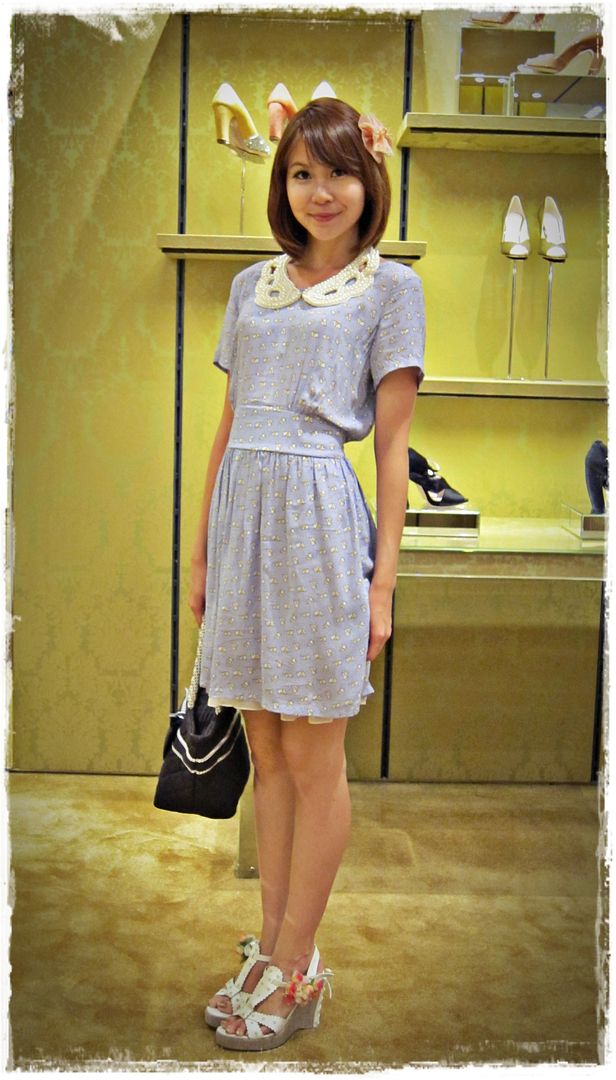 I paired the dress with a detachable pearl collar, liz lisa wedges and a pretty pink hair bow for present shopping at Miu Miu. ;)
I also wore a petticoat underneath the dress as I wanted it to look a little more poufy but trust me, it looks great without it as well.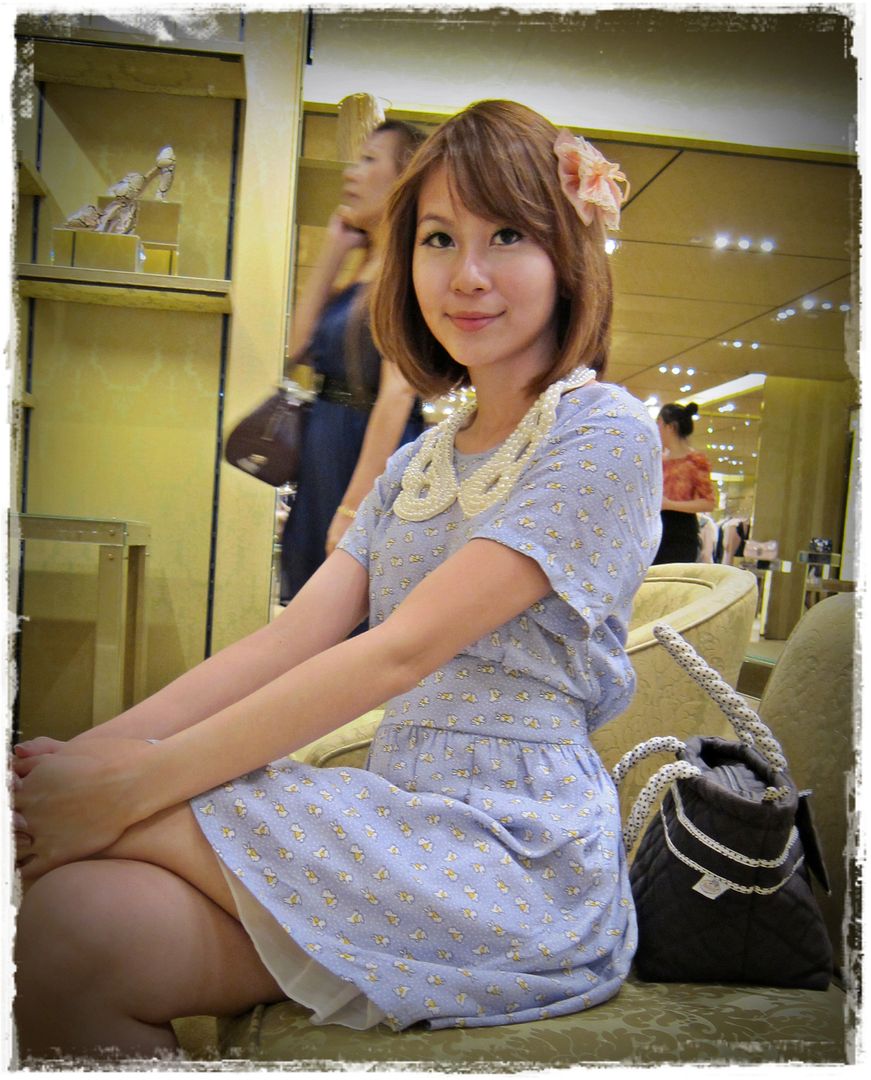 Besides casual wear, Dirty Linen also carries corporate wear through their
Benediction
label.
About Benediction
Drawing inspiration from elements of fashion eras past, local brand Benediction pays homage to the styles of yesterday and adapts it for the contemporary woman. Designs veer toward the classic and sleek with soft, flowy breathable fabrics and clean lines in muted neutrals and deep hues. Privately manufactured right here in Singapore and with a production cap at less than 5 pieces per size, you won't find many wearing the same garment as you with this exclusive new label.
Here, I'm wearing the
Benediction Asymmetric V Dress in White
.
It's a classic minimalist dress with an asymmetrical neckline for that added edginess without compromising on sophistication.
The modest length and well-tailored silhouette also ensure that you'll always look professional for work. If you've an after-work function to attend, just throw on some accessories like what I did here, and you're all set to go!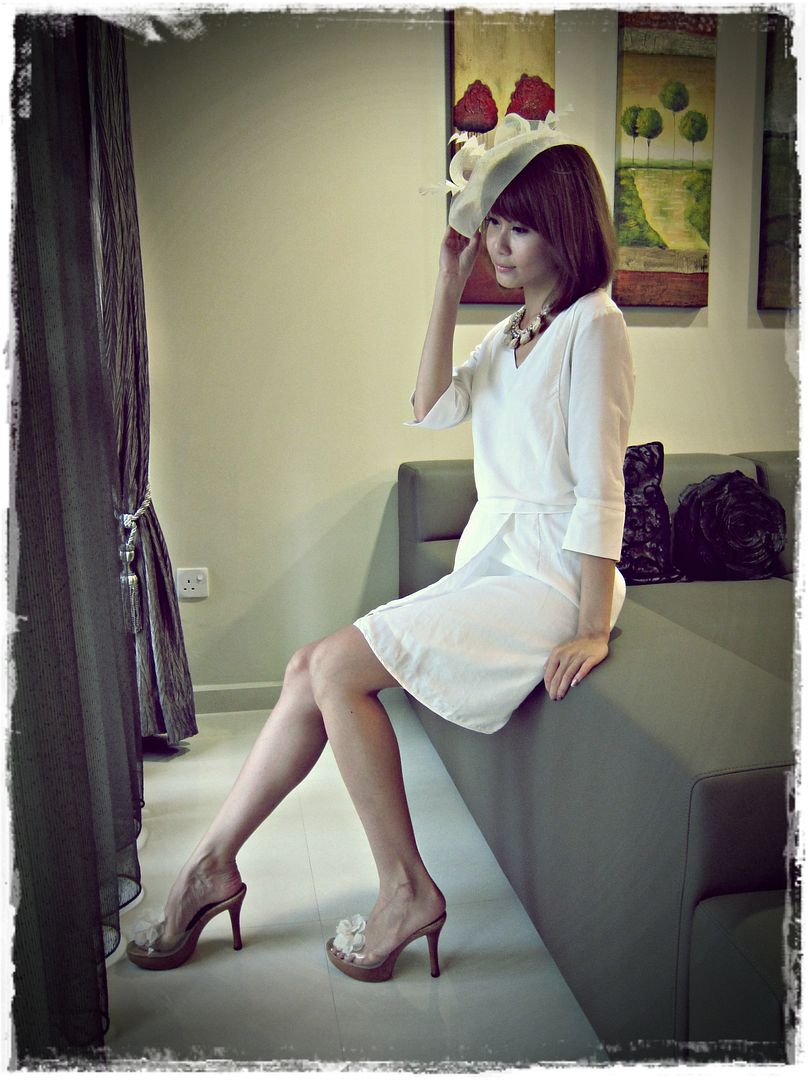 Most importantly, the Benediction label's exclusivity is unrivaled as the store stocks less than 5 pieces per design, so rest assured you wouldn't be caught dead in the same dress as someone else. ;)
For all you lucky ladies out there, there's a promo for apparel under the Benediction label now! Just key in the code
BENEDICTION10

upon checkout to receive

10% off

your purchase.


In addition, you'll enjoy free shipping for all your purchases with the code FREESHIP.
For updates on the latest promotions and new arrivals, do join their mailing list on their home page
here!
Dirty Linen
will also be adding more brands to their store soon, so do keep a lookout for them!