On our first day in Barcelona, we took a train to La Ramblas, a famous tourist street lined with souvenior shops and cafes. The moment we alighted, we were told over the PA system to beware of pickpockets! My friend got pickpocketed in Barcelona while she was on her honeymoon a long time back and had warned me several times before, so I held onto my bag very tightly and was constantly on high alert. LOL.

Along the way to lunch, we came across an interesting procession with these massive mascots on stilts. I don't know what this procession is all about, but if anyone of you knows, could you enlighten me by leaving a comment?


I'm sure you know that tapas is a way of life here. We had some yummy tapas followed by a delicious glass of sangria before the real sight-seeing began.

Our first stop was Palau Guell, part of the UNESCO World Heritage Site "Works of Antoni Gaudi". Palau Guell, otherwise also known as the Guell Palace, was one of Gaudi's first works and the residence of the wealthy Guell family (Eusebi Guell's wealth then was estimated to be a jaw-dropping US$17 billion in today's terms!).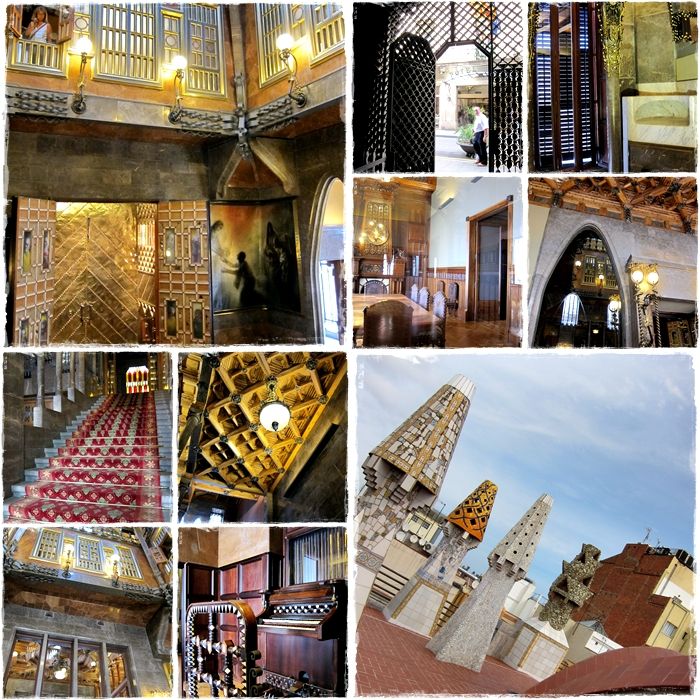 Gaudi's ingenius manipulation of space and natural light gave the tiny rooms an exceptionally spacious feel.

Another interesting feature of Palau Guell is the wrought iron gate (2nd photo from the top right). It was constructed such that inhabitants can view what is happening on the streets without compromising on privacy as passersby are unable to look into the house!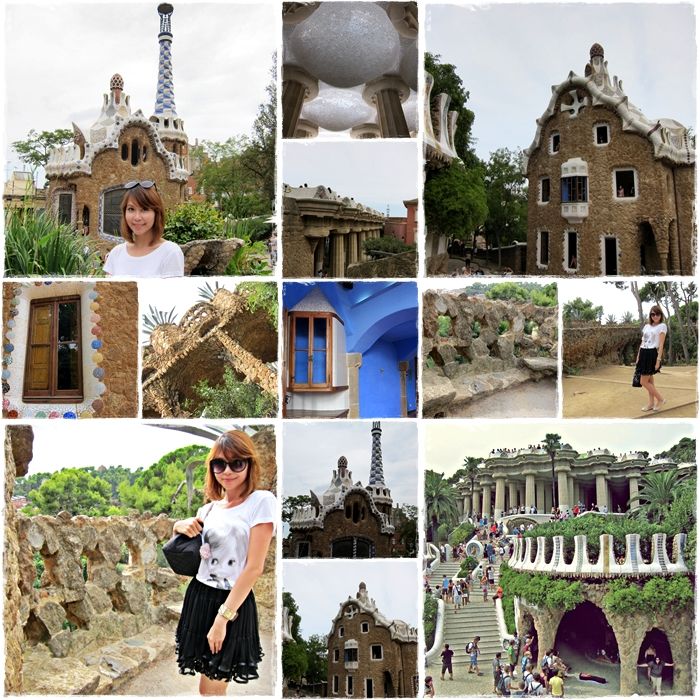 Our next stop was Park Guell, a park painstakingly designed by Gaudi. Doesn't it remind you of a a fairytale? Those cute little houses remind me of my favourite dessert Baked Alaska. It also reminds me of the marzipan house in Hansel & Gretel. ;)

Gaudi's residence is nestled within the park and has since been converted into a museum to showcase some of his most extraordinary works of art.

I especially love the chairs he created. My favourite chair is the one with the heart-shaped backrest. It looks so exquisite and whimsical, it must have come out of a fairytale!!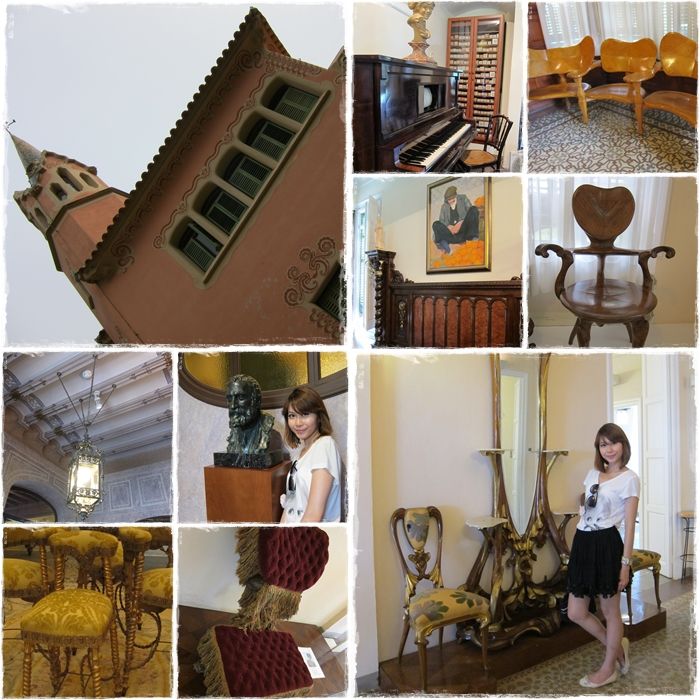 If my luggage space and bank account allowed, I would have lugged all the chairs back to Singapore with me (replicas are on sale at the souvenir shops).
I was really amazed by Gaudi's bedroom. I half-expected his bedroom to be as luxurious and magnificent as his architecture, so I was surprised to see that he lived in a sparsely decorated room with only basic furniture.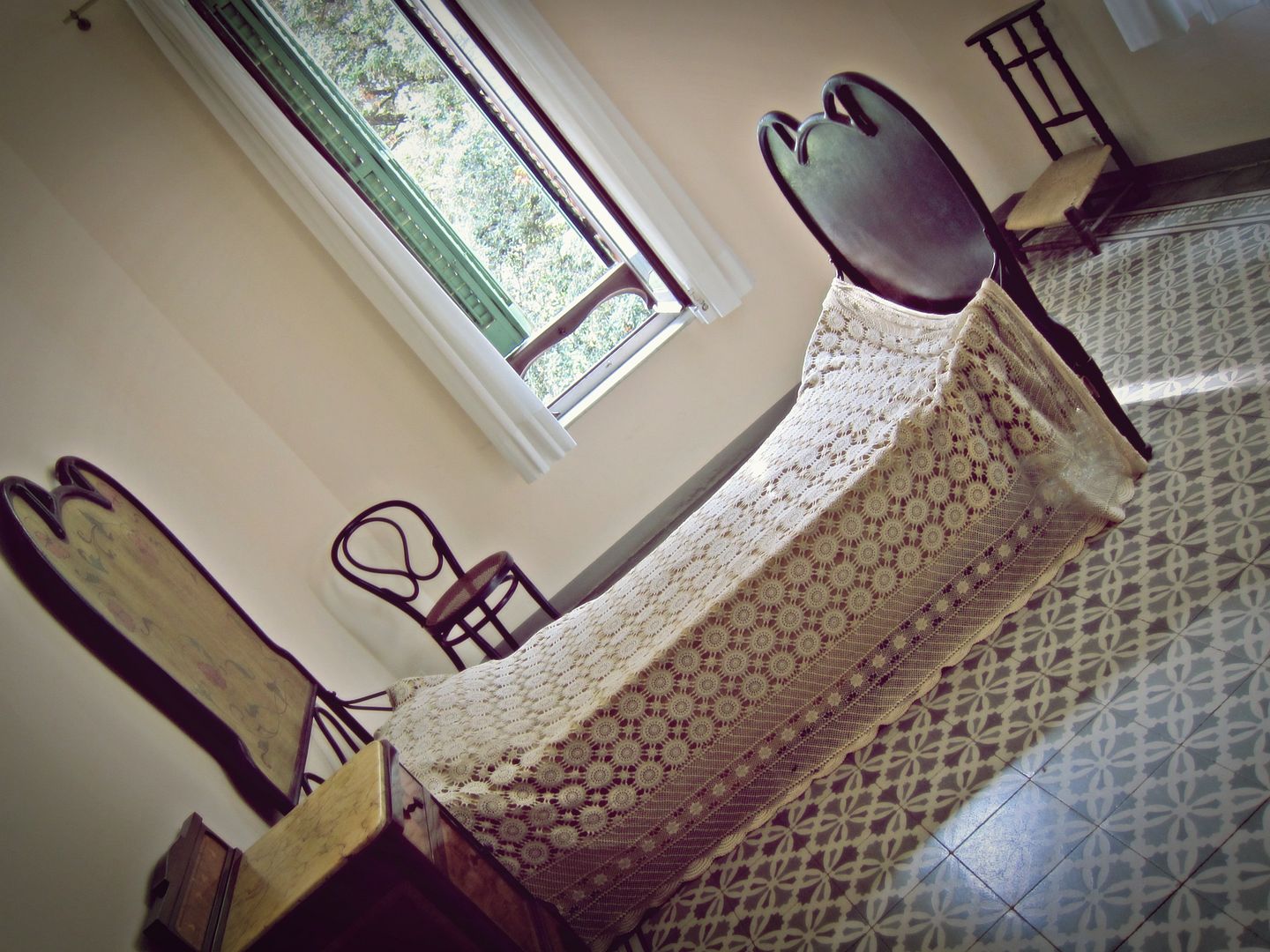 Perhaps, like Leonardo DaVinci, he too believed that simplicity is the ultimate sophistication?