Casa Mila, also known as La Pedrera (the stone quarry) resembles an open quarry and is one of Gaudi's most popular works. It is located right in the heart of the city so you definitely wouldn't miss it!


Besides the clever use of space and light, Gaudi had a fascination with undulating curves, unique stairwells, ventilation towers and chimneys, as seen atop the glorious rooftop.

Call me greedy, but they all look like delicious meringue to me.
I guess that's how it is with art. There are so many ways to interpret it. ;)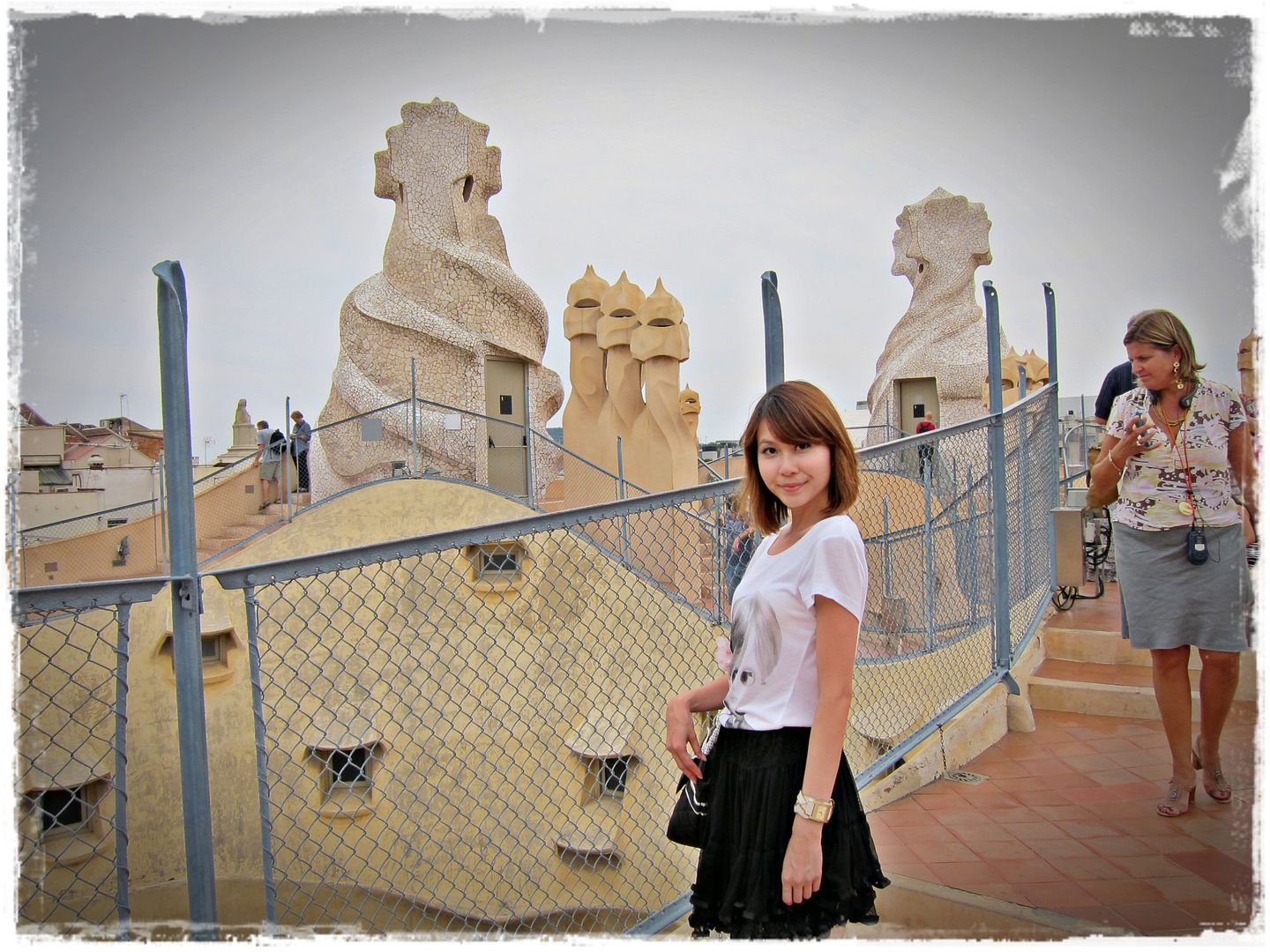 The interior was lavishly decorated with period furniture, artworks and ornaments to recreate what the apartment should have looked like in the past.
I was really taken by the design of the doors and hallways.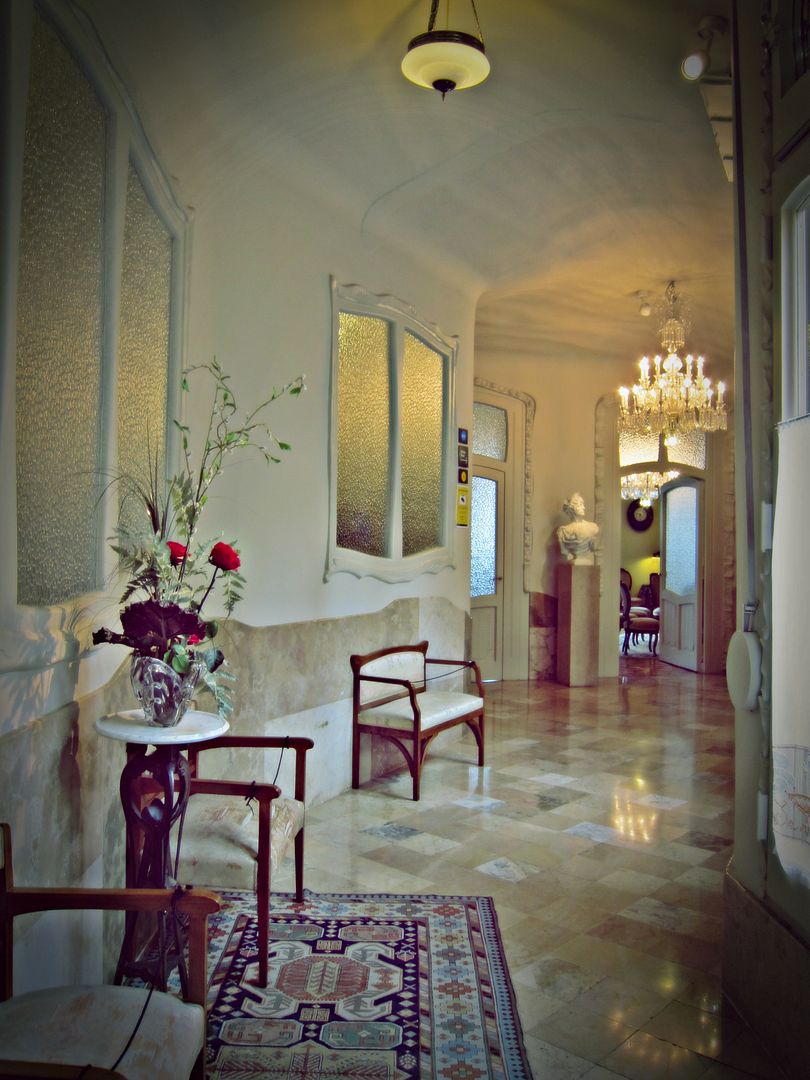 The beautiful curved surfaces are like the icing on the cake, both literally and metaphorically. Yums!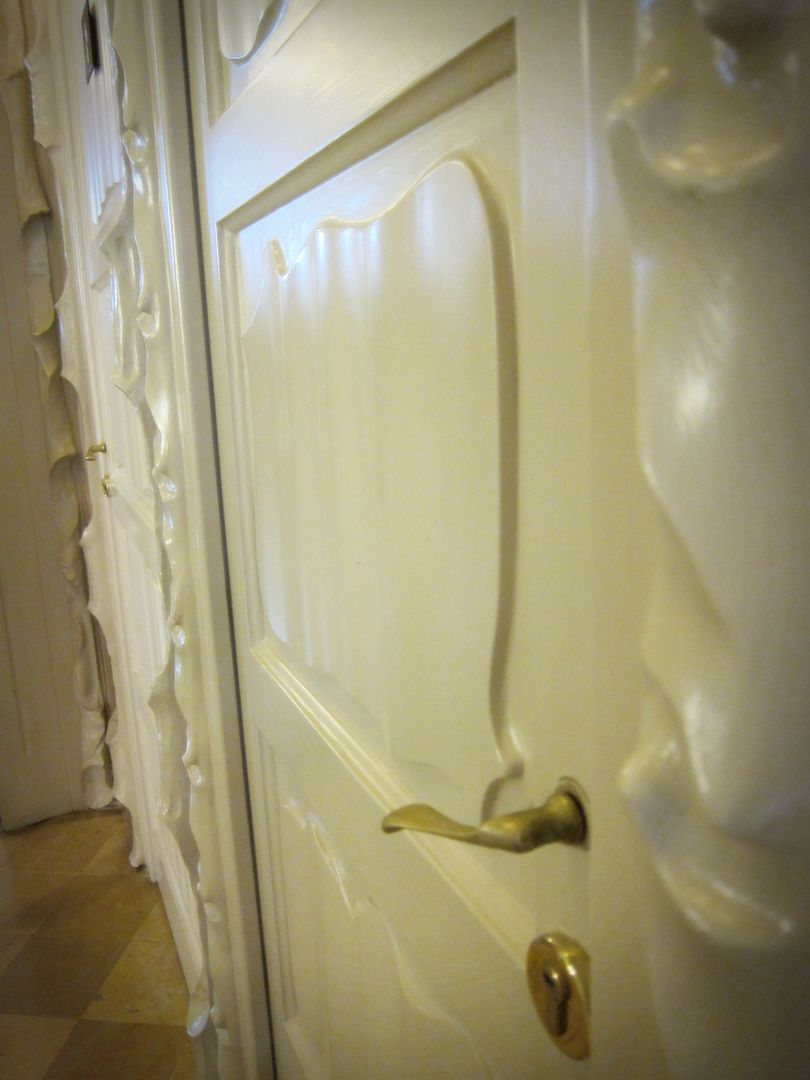 Did you notice how different the door knobs are as well? The interesting ergonomic designs were created by Gaudi.

Great design is about attention to detail, and Gaudi always seemed to put in 120% in everything that he did.

In one of the children's rooms, I found a gorgeous doll house that I would love to take home with me too! I've always wanted a doll house as a kid and this is just perfect! It comes with chandeliers too!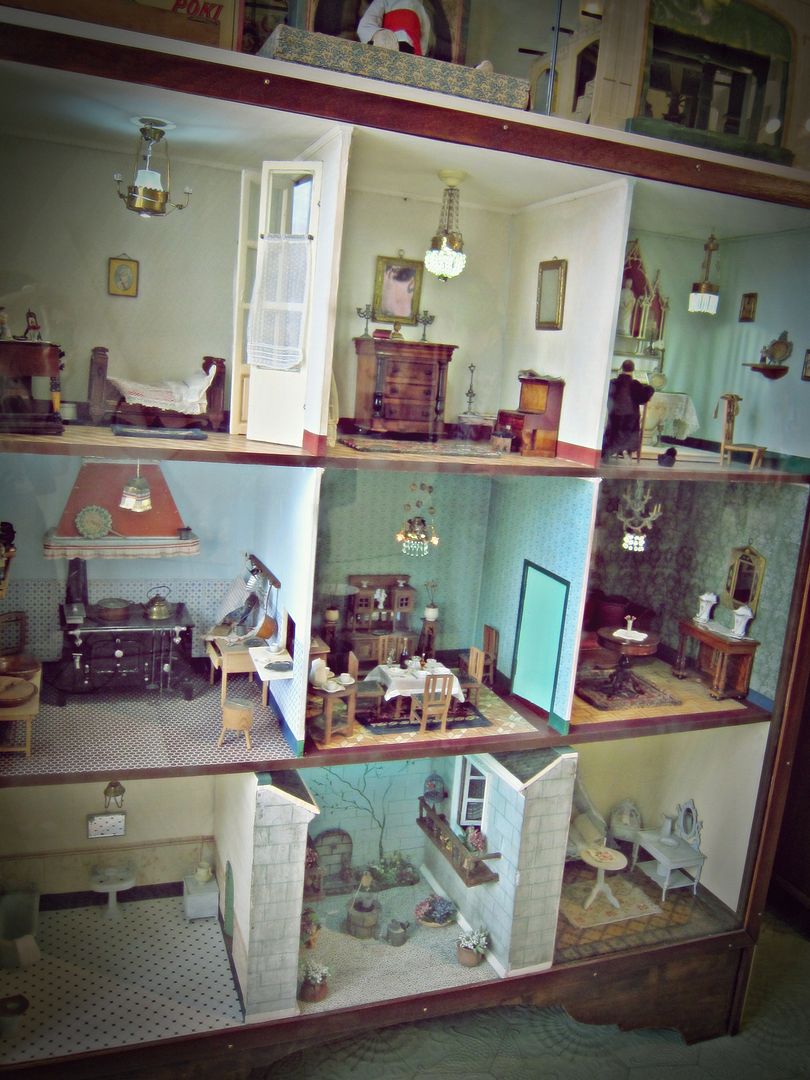 Finally, here's what I wore that day. :)

Blythe T-shirt with pink corsage from H&M
Black mesh skirt from ClubCouture