JW and I visited Alvin and Eli's new home at Punggol over the weekend. I had seen some pictures of their home recently and was gushing about how beautiful it looks, so I was very thrilled when they invited us over! :D
I love the bright bursts of colour against the white-washed brick wall. I was also drawn to the eclectic furniture specially handpicked by the owners of the house.

Every single piece of furniture and ornament is a conversation starter.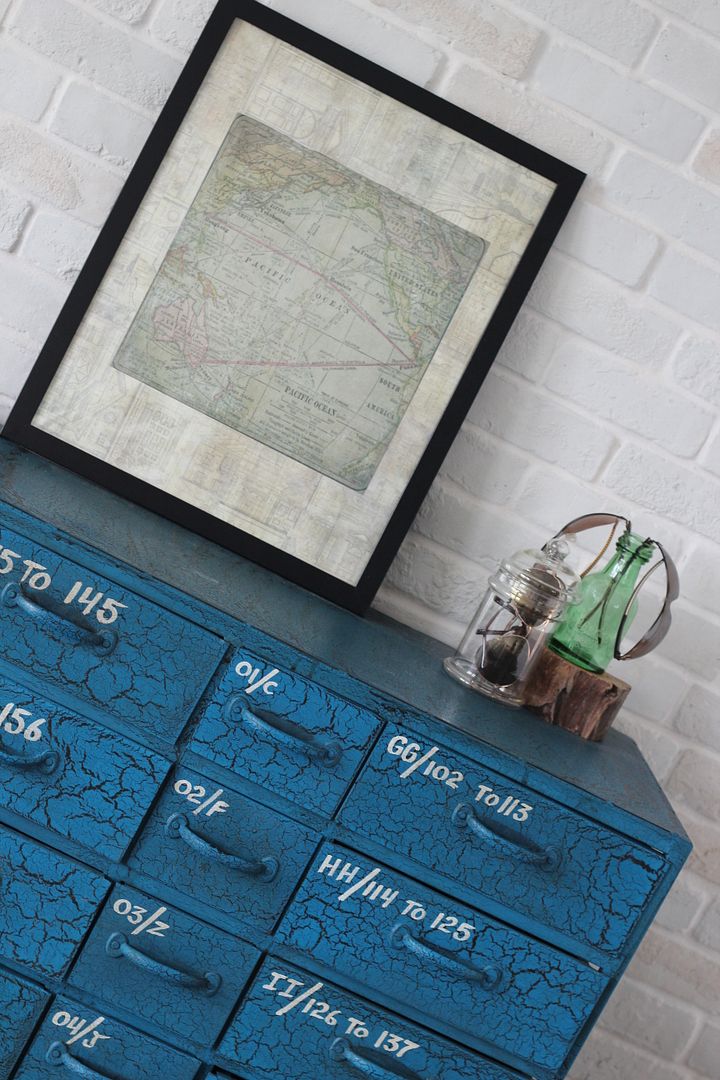 The abundance of natural light also lends a sense of warmth and coziness to the house. Oh and check out those lovely hydrangeas and the tiered English cake-stand! Even the cups match the overall interior design.

I love to admire gorgeous decorative items and ornaments, but whenever I get tempted to purchase them, I get stopped by my husband! :(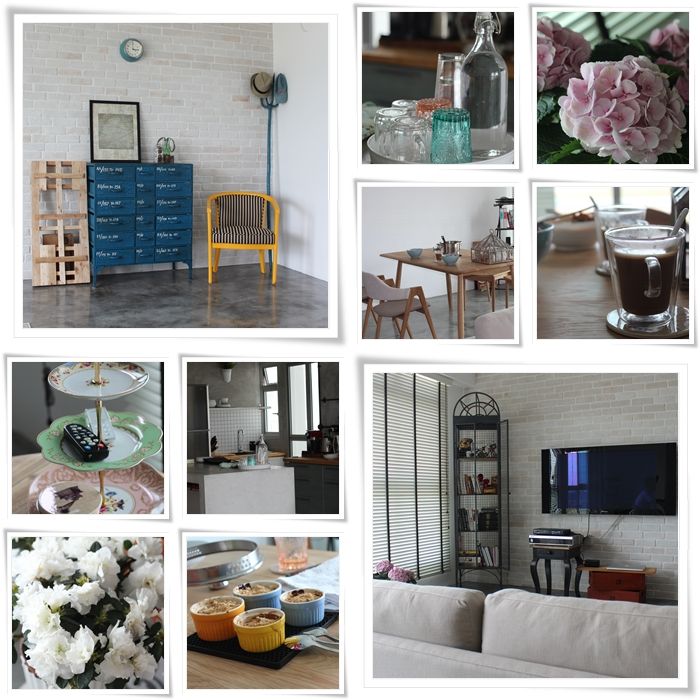 It was a feast not just for our eyes, but for our stomachs too. We were treated to a tasty meal of laksa, scallops and apple crumble (with earl grey ice-cream from Udders) for lunch, all of which were single-handedly prepared by Eli. She can probably take on a second career as a chef or an interior designer, having seen how well she has done in both areas!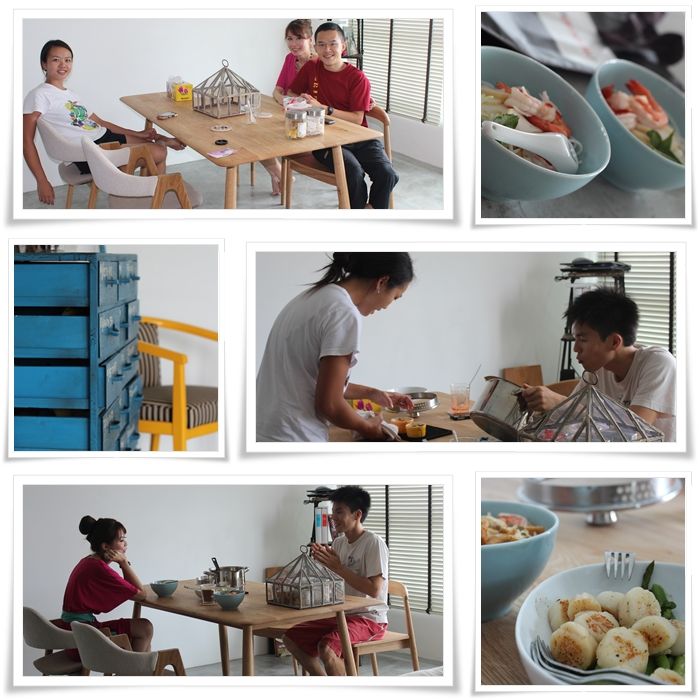 Thanks for inviting us over to your lovely home!