The weather in Sydney has been rather erratic. Dark clouds looming in the distance may just disappear in the blink of an eye, and before you know it, the glorious sun starts peeping through.
And better yet, the sun is usually accompanied by cool winds, which makes the weather perfect for layering and wearing socks. ;)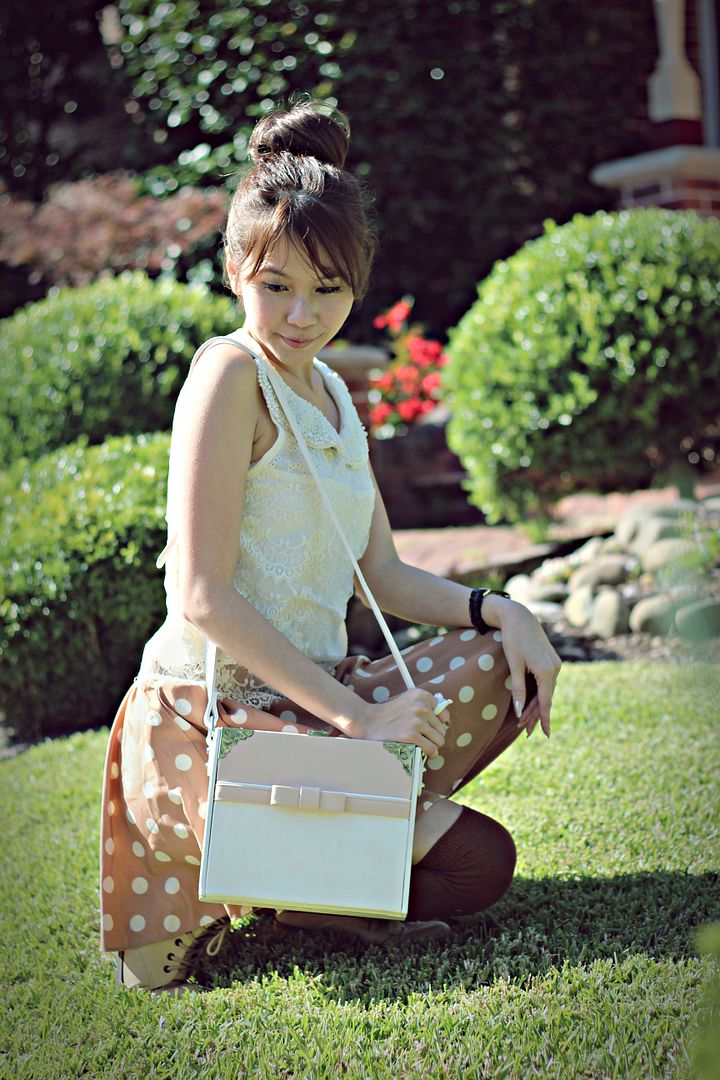 Lace blouse with pearl collar from Yuan, Far East Plaza
Polka Dot skorts from Bangkok
Boots from Bugis Village
Socks from Topshop
Here you'll see a cute boxy purse from Forever New, one of my favourite Australian brands. I like how it looks almost like a vintage cigar box but it opens effortlessly from the top, so it's really easy to reach for my wallet or mobile phone.
I'm so infatuated with it right now, especially since it matches almost everything!