These couple of weeks just whizzed past me in a blink of an eye as I've been busy packing, tying up loose ends for various responsibilities and catching up with friends and family before leaving Singapore. I'll be putting up photos of most of the meet-ups soon!
I love the ambiance and food at House@Dempsey so much, I actually patronized the restaurant 2 days in a row. I was just there for the much raved about High Tea Buffet the day before I met Jun for lunch. It's a great place for chilling out on weekdays especially.

Poor Jun is always busy at work and she has been nursing a bad cough for about 2 weeks! Yitian couldn't come as she was already in India by then, but we caught up over sushi before she left.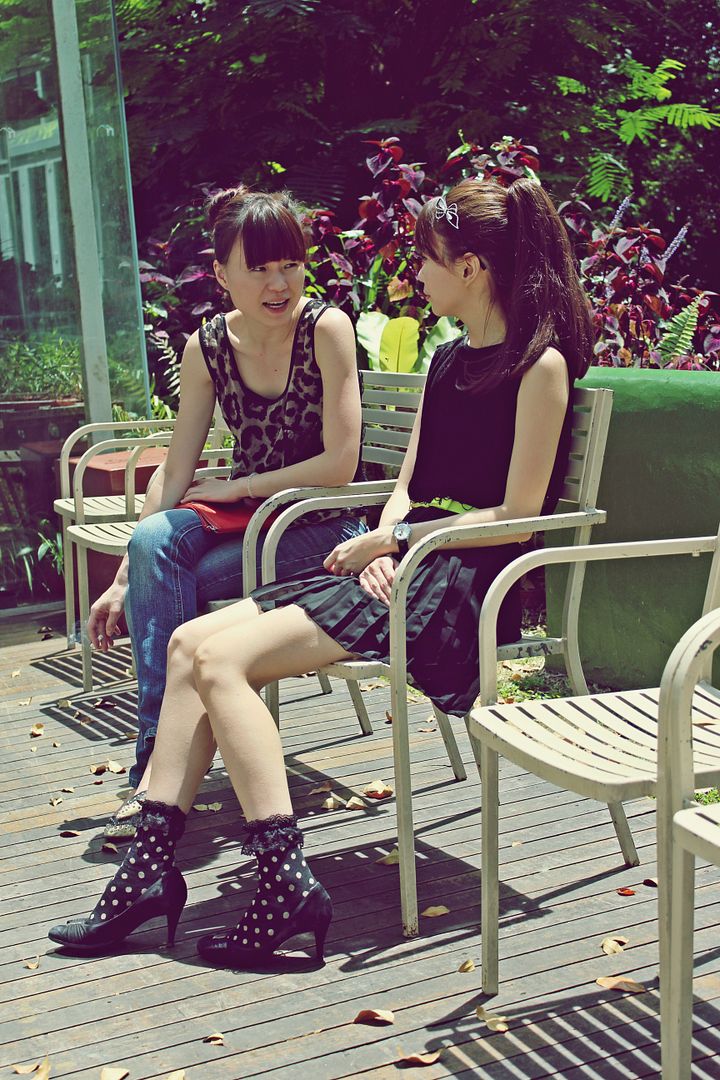 Here's what I wore that day: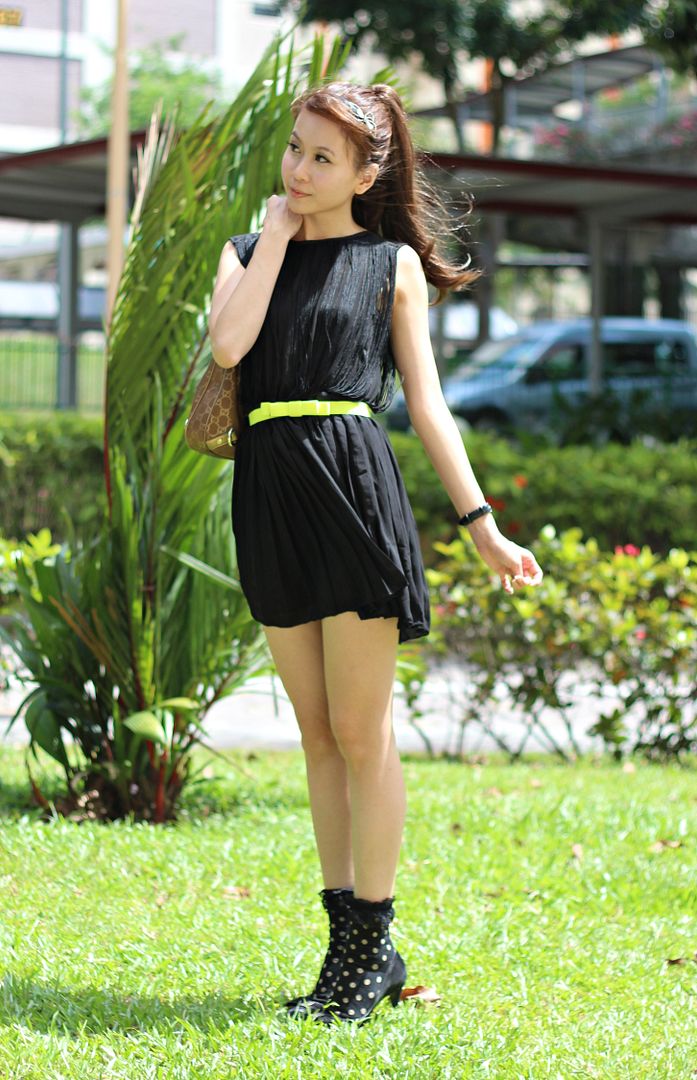 Black tassel dress from City Plaza
Neon yellow bow belt from Platinum Mall, Bangkok
Ruffles polka dot socks from Hong Kong
Suede pumps from Salvatore Ferragamo
Gold hobo from Gucci