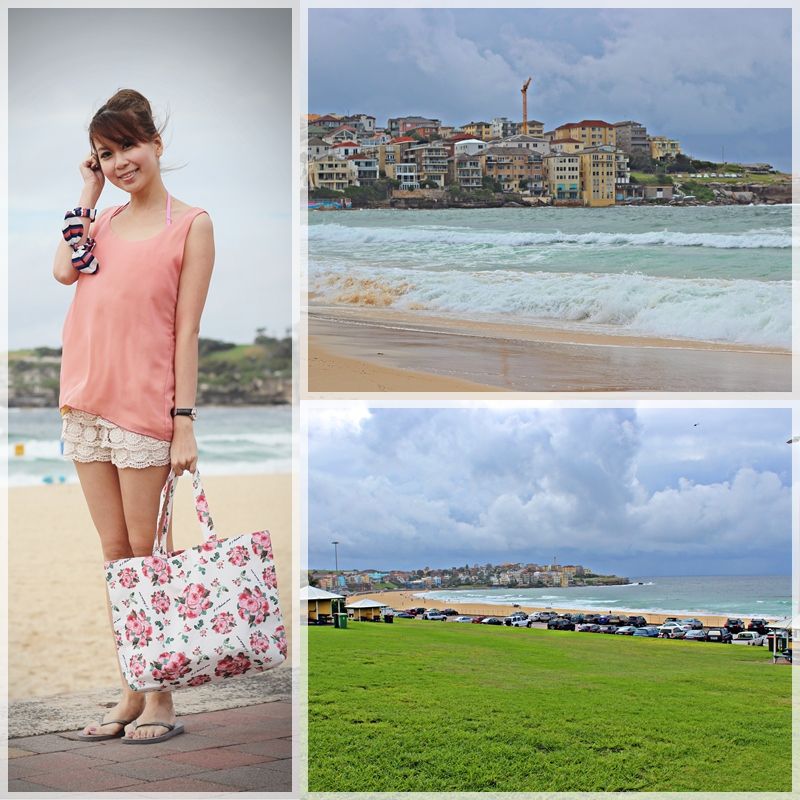 It's approaching autumn but for some reason, the weather only gets hotter with each passing day! We went to Bondi beach one morning last week when it was pretty windy and a storm was brewing. The weather cleared up eventually after we left the beach (ugh!).

Bondi beach is host to a myriad of surf events and competitions thanks to its fierce, crashing waves. I'm not exactly a water baby as I can't swim for nuts (although I have countless swimwear) but I love chilling out by the beach and feeling the soft sand against my feet.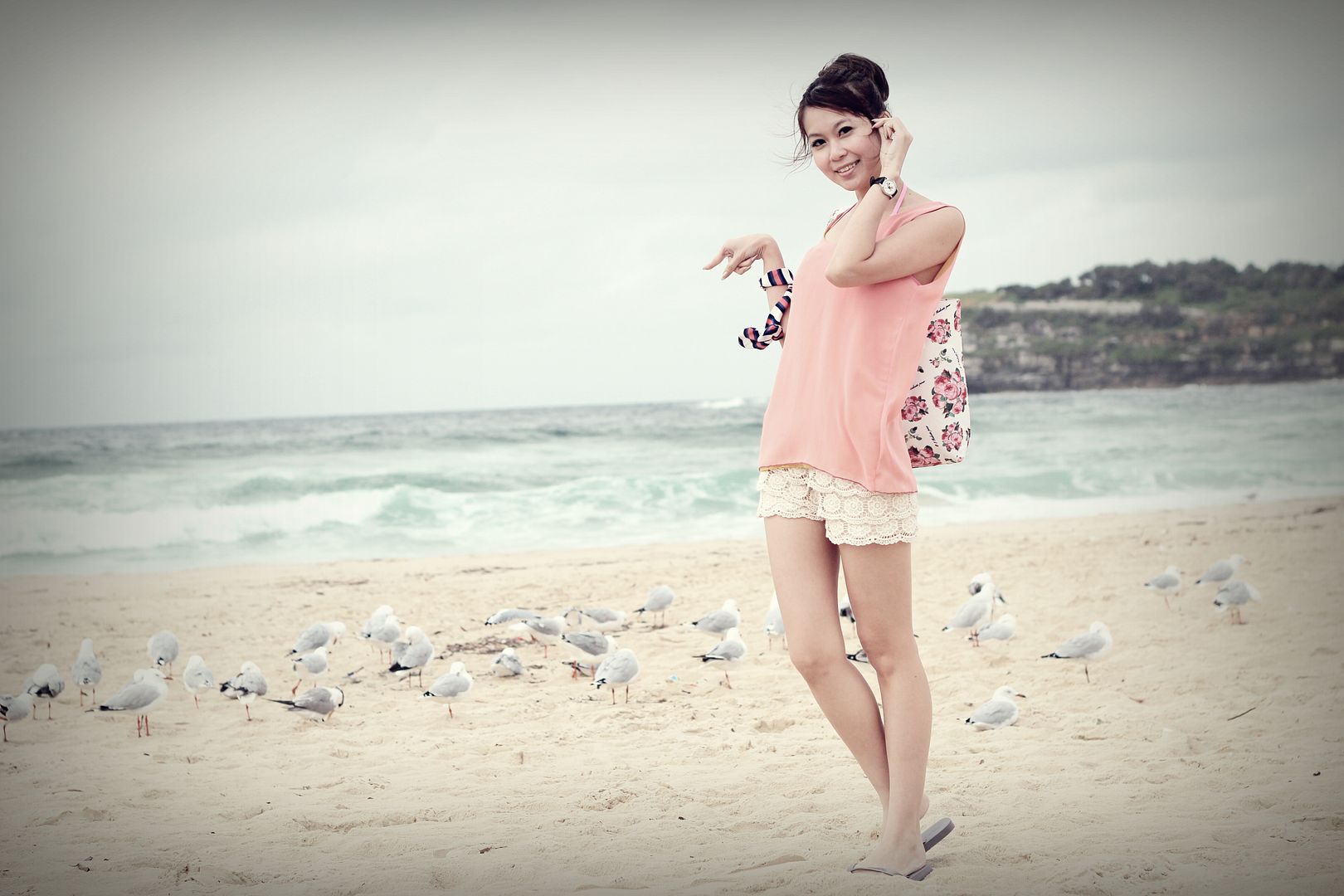 It got a little too windy after a while and our stomachs were growling, so off we went in search of food. We chanced upon Bondi Surf Seafoods, which was awarded the best seafood retailer in 2001 (er ya..I know that was 11 years ago). Nonetheless, we gave it a go and boy were we glad we did! At A$19.90 for 2 sets of fish and chips, it was not only value for money, but very tasty too. The batter was light and the fish was very fresh!