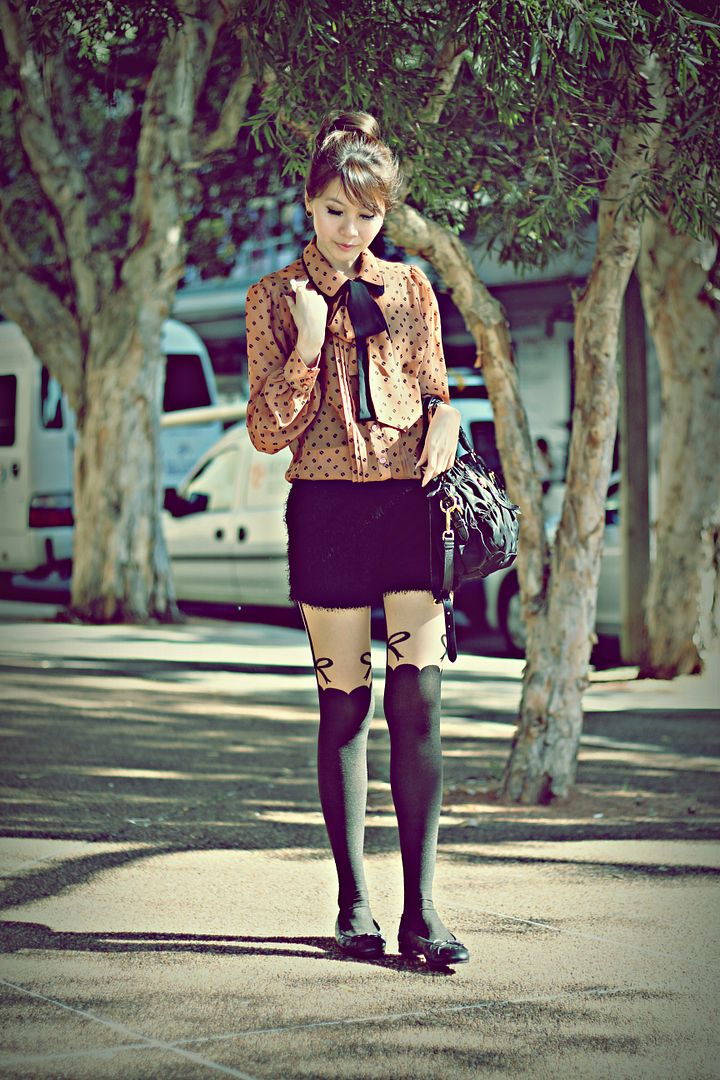 I got these garter stockings from Topshop in Singapore some time back, but I never found the opportunity to wear it in the sweltering heat. I finally got down to wearing them in Sydney recently when it was slightly chilly. Don't you just love the bows at the side? They are so adorable!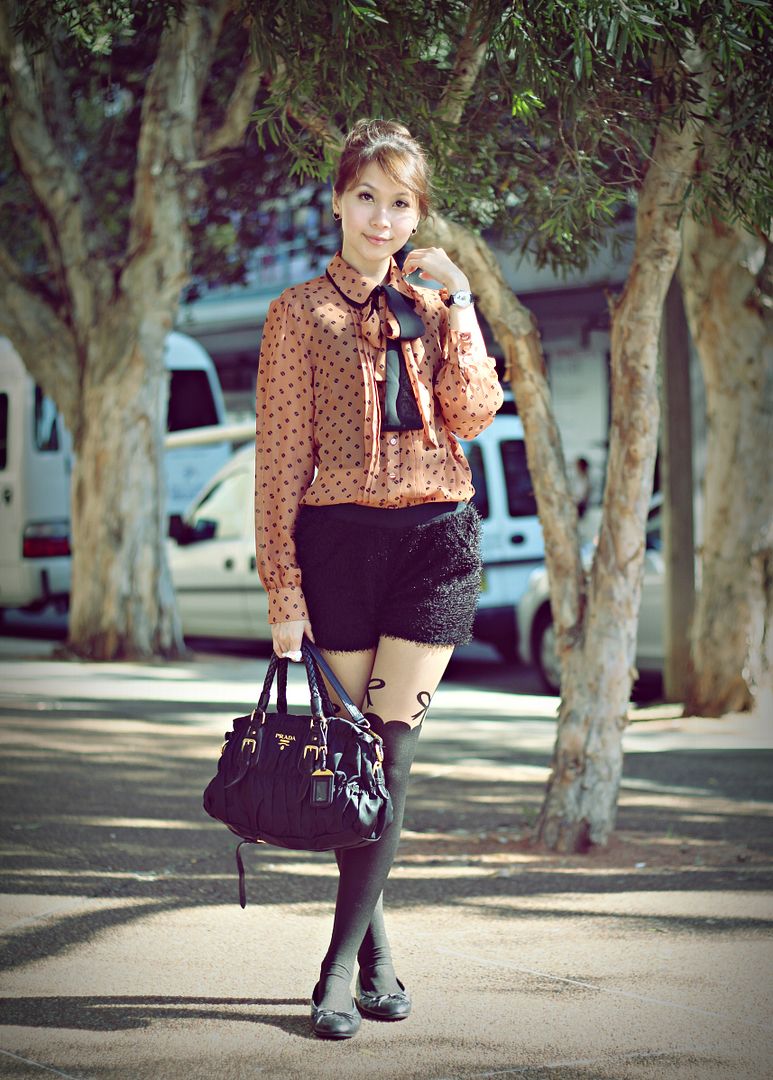 Shirt from Dip Drops
Shorts from City Plaza
Bag from Prada
Flats from Chanel
Garter stockings from Topshop
There are so many places that I've yet to explore. For now, I've only covered the city, Bondi and the Northern suburbs, such as Chatswood and Eastwood. Sometimes, I feel like I'm back in Singapore or Hong Kong, simply because there are so many Asians around!