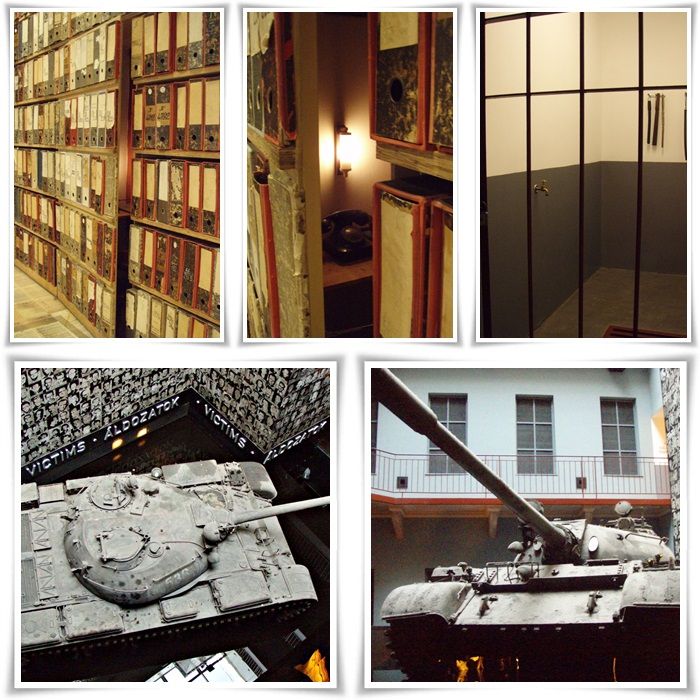 The House of Terror is a popular museum in Budapest which we stumbled upon while strolling along Andrassy Ut, the most iconic street in town. Contrary to our initial thoughts, this museum does not display instruments of torture. Instead, there are exhibits from the fascist and communist regimes, including detailed real-life accounts of prisoners and victims presented through video interviews and photographs.

It also gives you insights into secret communication devices hidden behind bookshelves as well as the actual prison cells where prisoners were detained and tortured.
The prison cells at the basement were particularly creepy as you could still hear water dripping in the background and some cells were pitch dark. It literally sent chills down my spine.
Nonetheless, JW and I found the experience thrilling and interesting as it gave us a better understanding of Hungary's struggles and how it eventually broke free from the reins of the Nazis and the Soviet Union.

If you want to learn about the country's history, this is one museum you wouldn't want to miss!