Barceloneta Beach is supposedly the number 1 urban beach globally, and it's not hard to see why. There're so many hot babes suntanning on the soft sandy beach.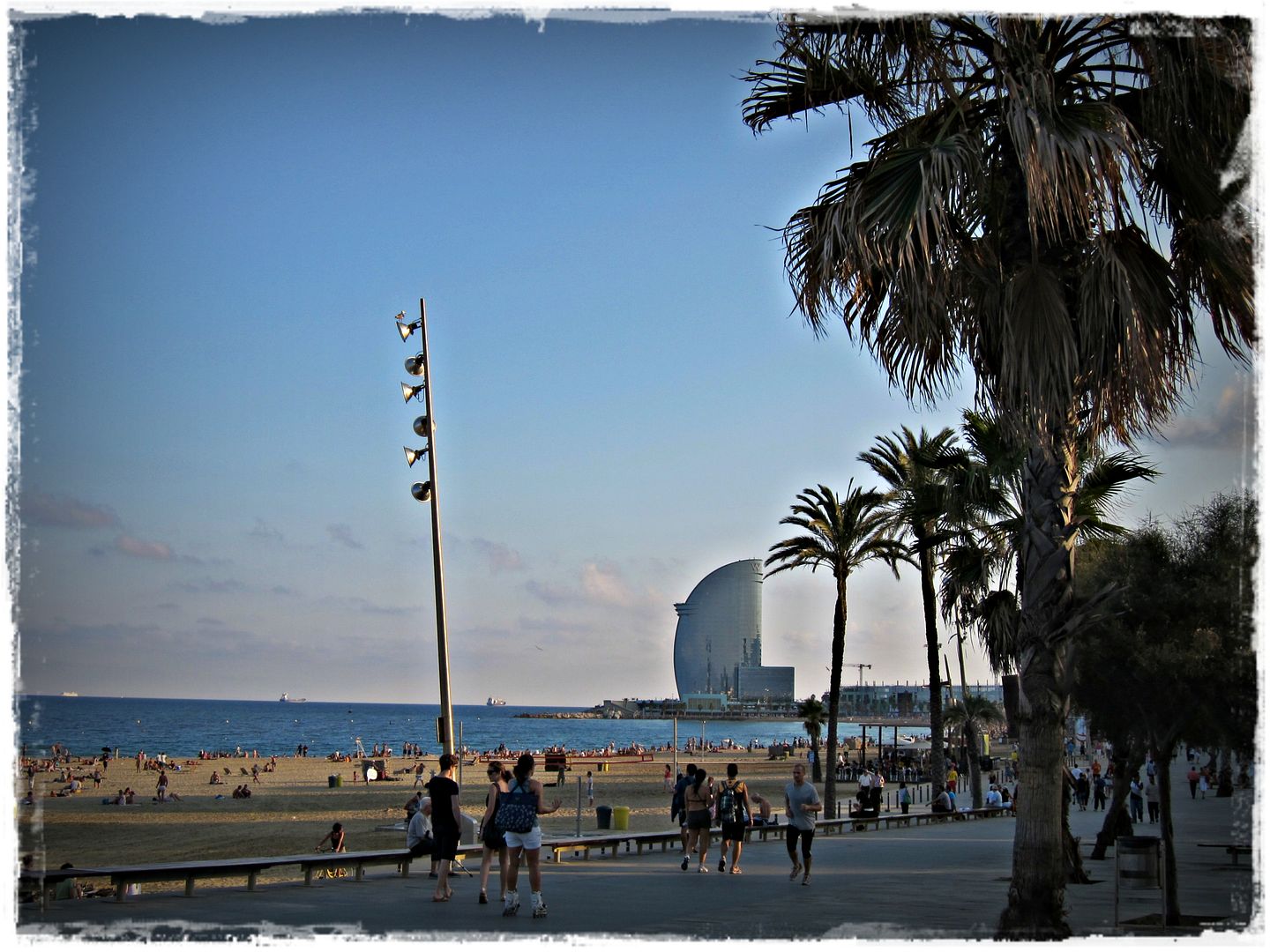 The waters are crystal clear and the sand is so fine you literally sink into it as you walk along the beach.


In case you were wondering, these shadows belong to us. JW insisted that we take this photo as he thought it was a romantic moment, but in reality, I was chasing him to hurry so I could get out of the hot sun. I was about to melt.

Yup, now you know I'm really a vampire.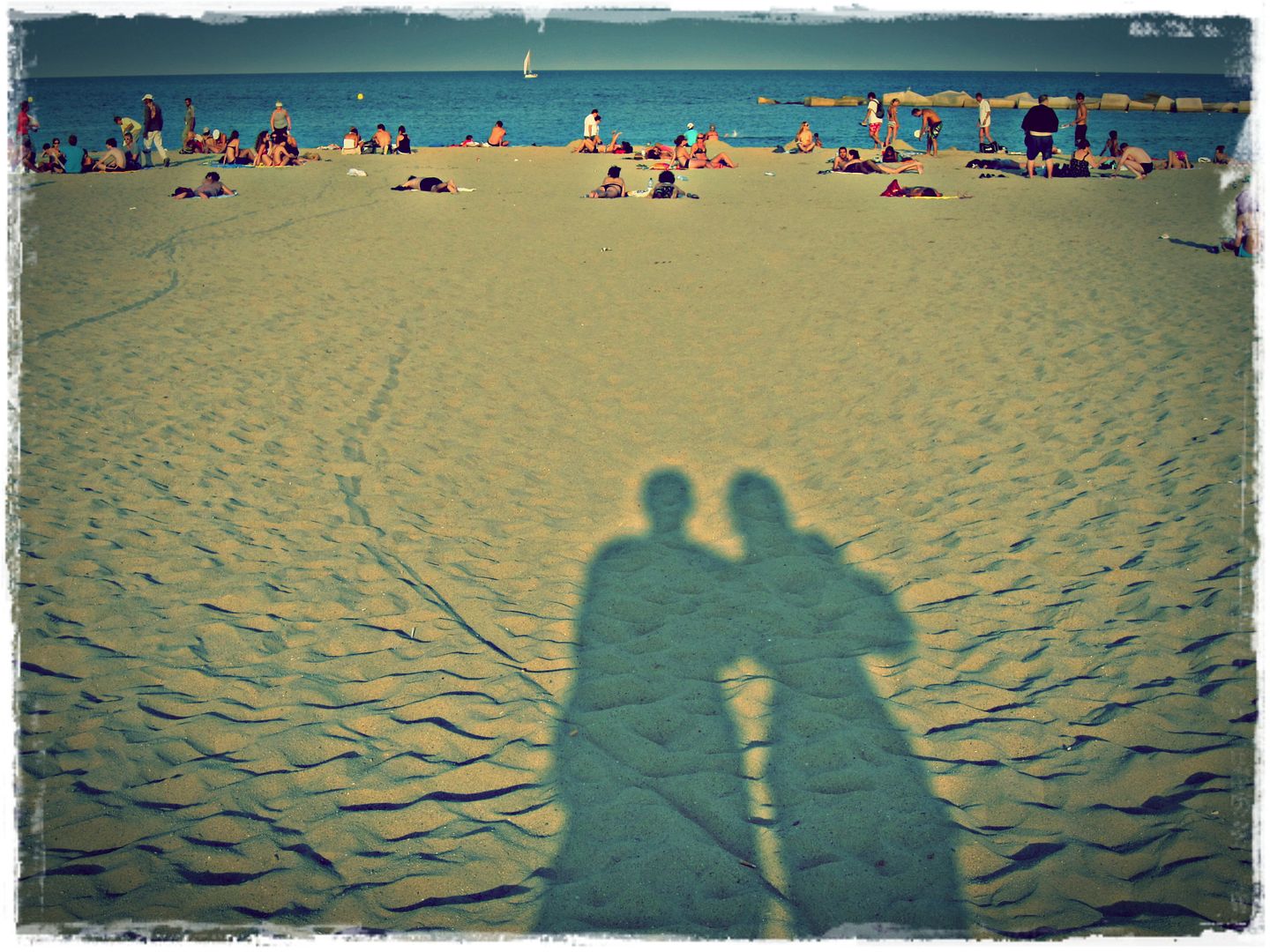 As we were there in late summer, when the skies were still blue and the sun was scorching, the beach was rather crowded. This was on a weekday afternoon, mind you, but it felt as if it was a Saturday! All along the beach, you'll see the young and old suntanning, swimming or just chilling out with a magazine on their laps.
Unfortunately, I didn't expect to go to the beach on this trip because I thought it'll be cold, so I didn't have any beachwear with me. :(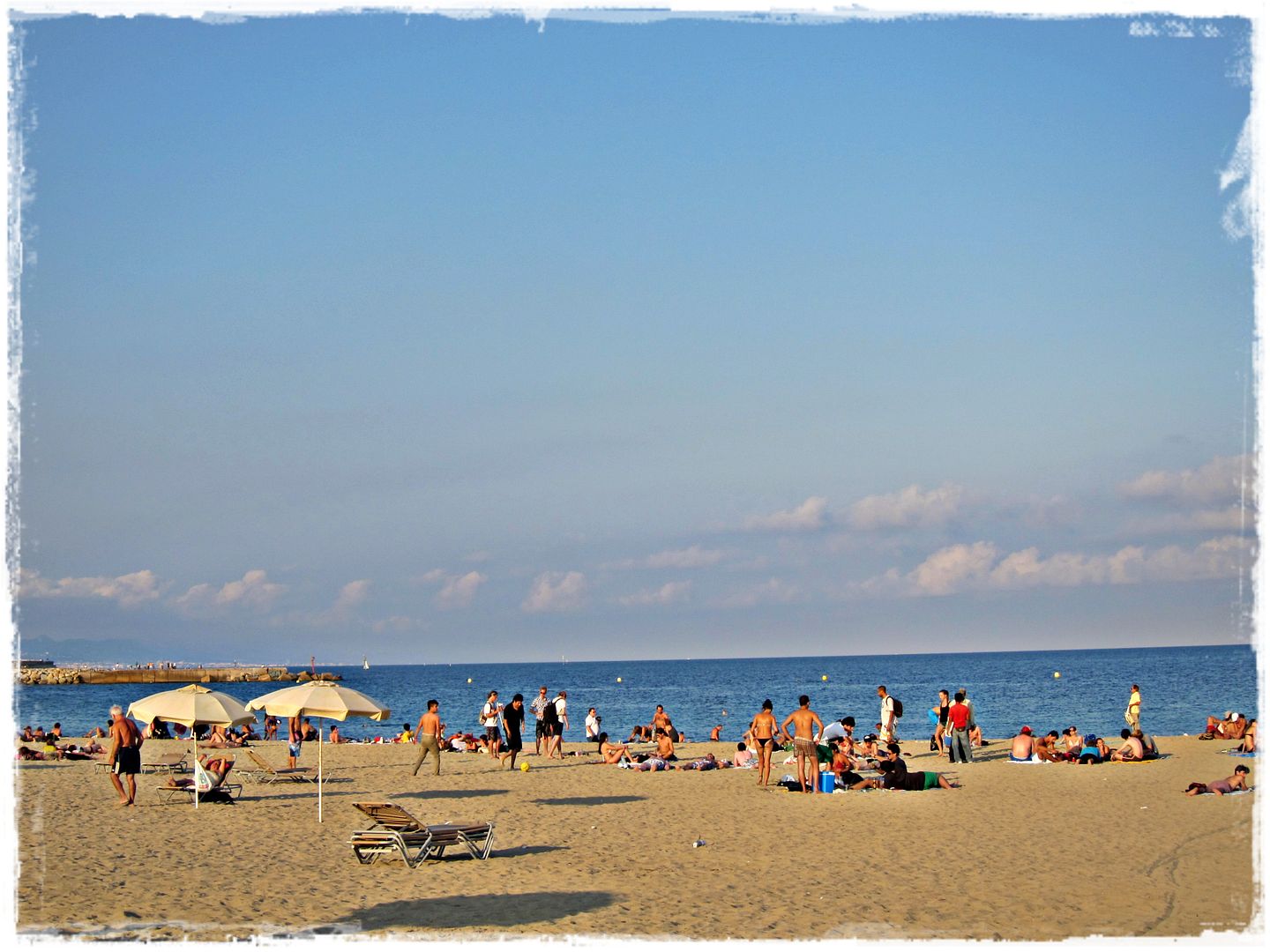 After a stroll along the beach, we walked to a popular tapas joint by the name of Cal Pep at Placa de les olles.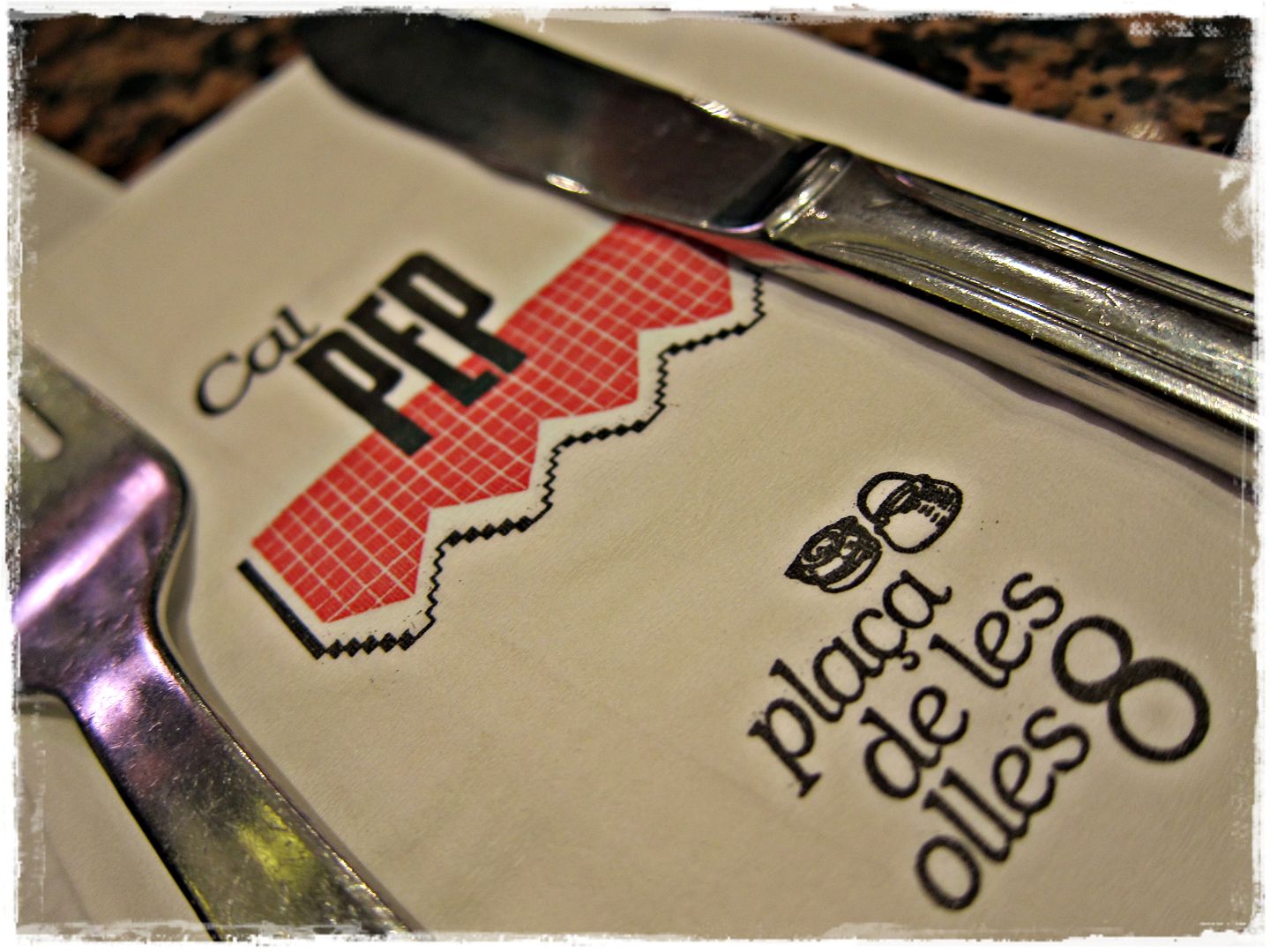 One of the unique characteristics of this tapas joint is that there is no menu. The servers make recommendations and you basically just go with the flow. One thing to note though, the seating capacity is extremely limited - everyone just sits at the bar counter, so if you can, try to get there just before dinner time to avoid the queue!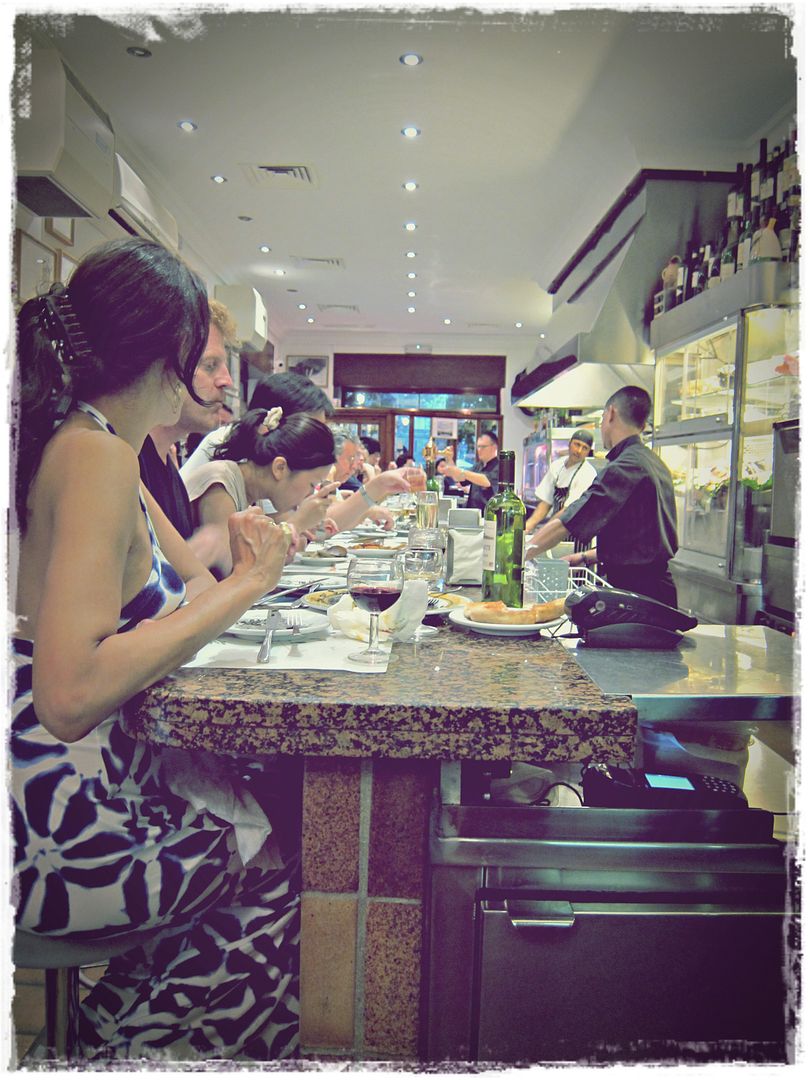 We were there relatively early at about 630pm but already we had to wait in line with 2 other couples. The food is worth the wait though. The beef was so tender, juicy and flavourful, we lapped up everything despite being really full from the previous dishes. The other dish that I would highly recommend is the clams in white wine sauce. It was so tasty I still salivate when I think about it!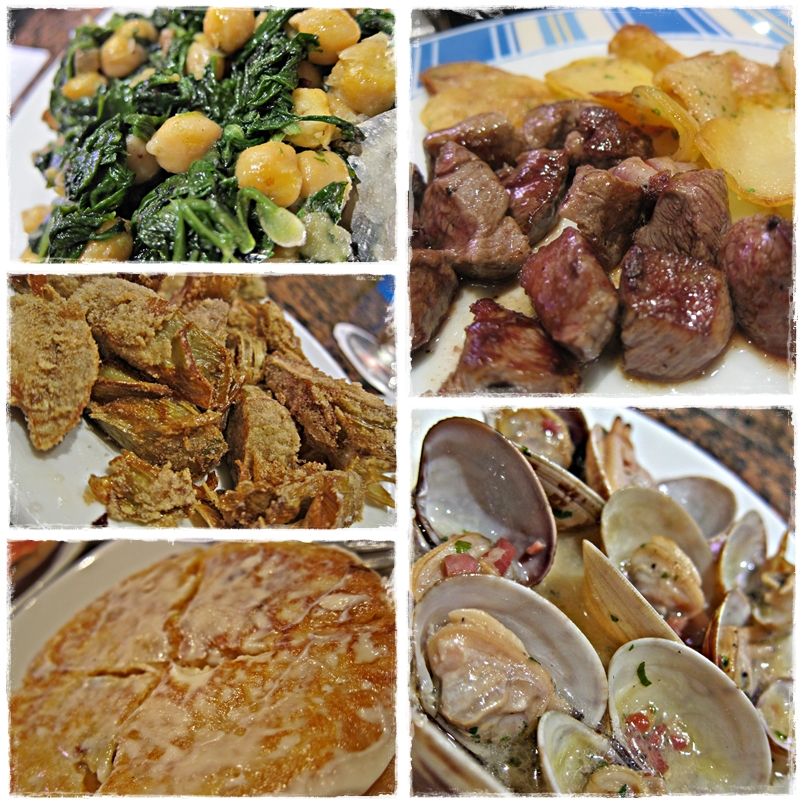 You can't see from the picture below, but by the time we left at about 8pm, there was a long queue right up to the door. I reckon there were at least 20 people waiting for their turn. Don't say I didn't warn you!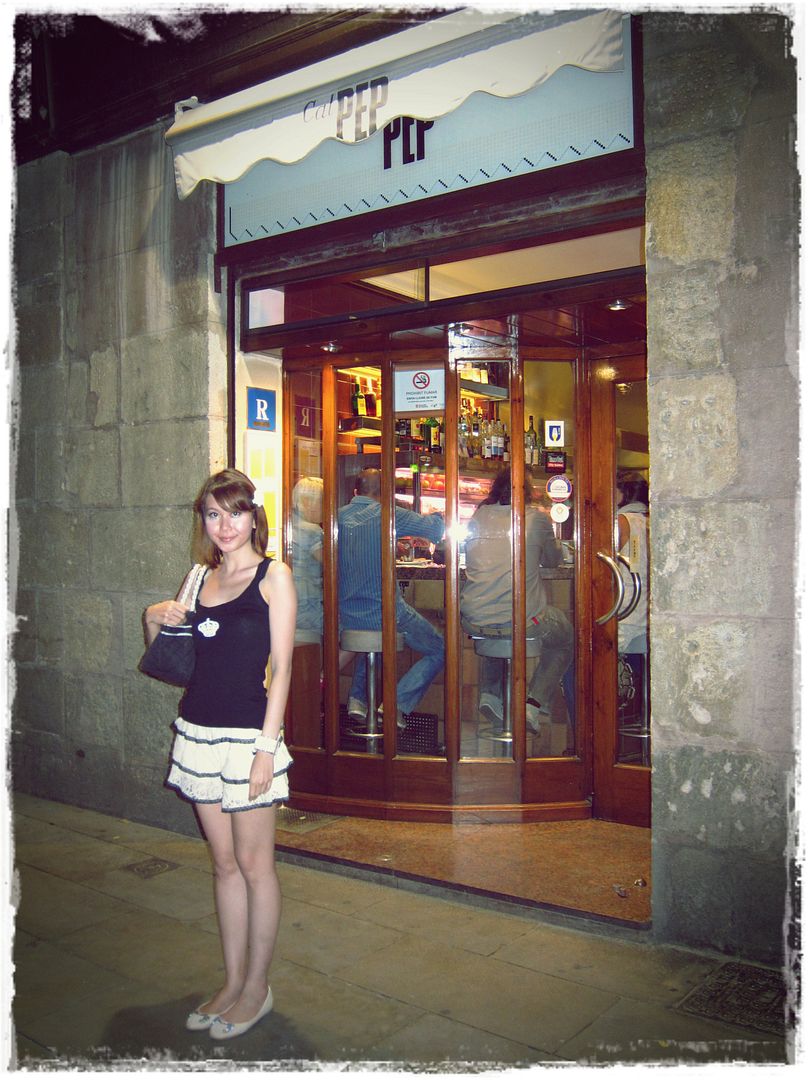 Cal Pep
Placa de les Olles 8
,
08003
Barcelona
,
Spain
93 310 79 61
www.calpep.com/