I chanced upon Dip Drops, a Japanese label that Isetan carries, and went a little crazy over the vintage preppy style this season.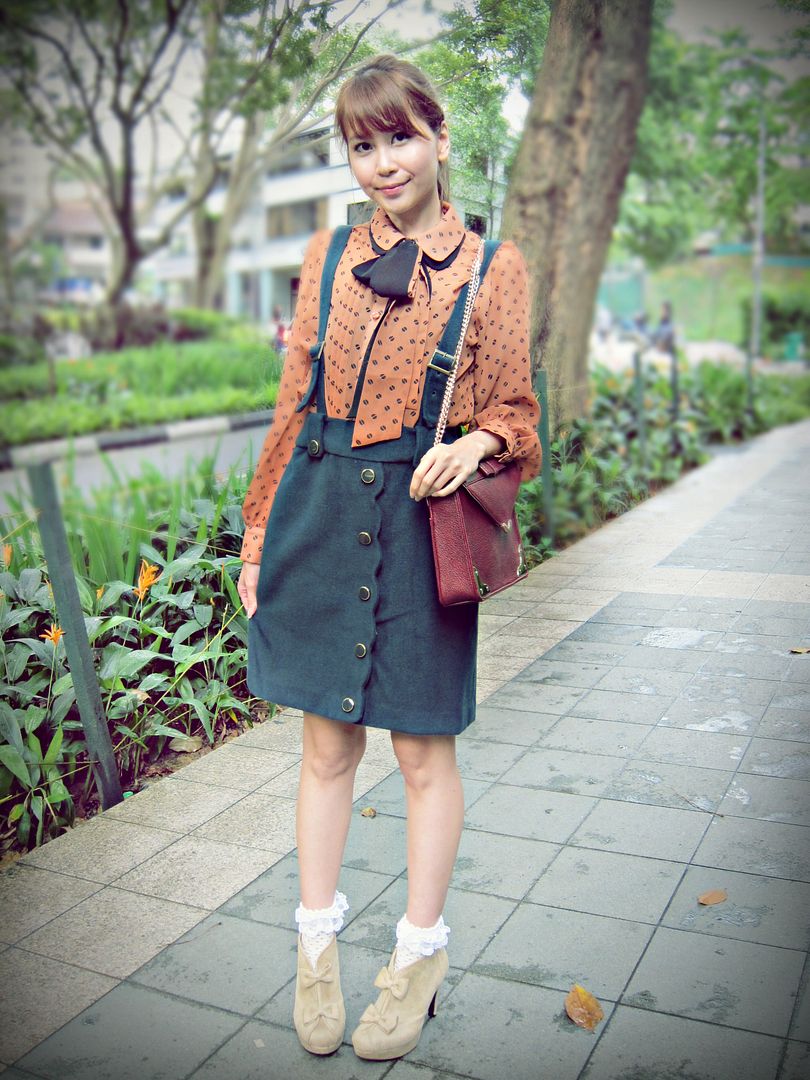 If you like this outfit, please hype it on lookbook by clicking the hype button above. :)

The blouse (which by the way has the cutest coffee bean motifs) and the skirt with suspenders come as a set. This set comes in black and white too, but I was attracted to the orangey brown and teal hues as they seem to complement each other so well.

What I like about this ensemble is that I can always mix and match the blouse and skirt separately, with other wardrobe staples!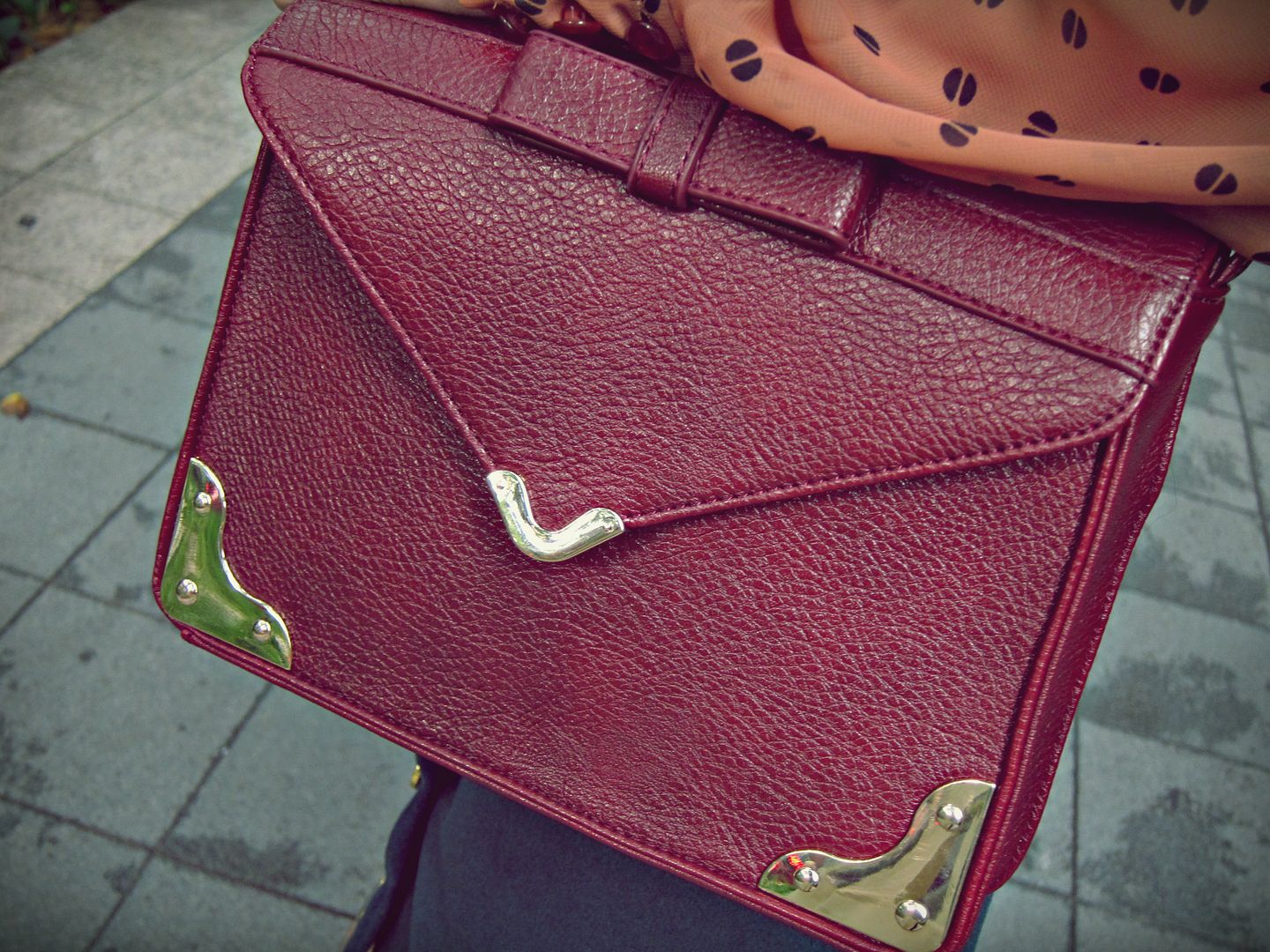 I also got myself a burgundy boxy leather sling bag that doubles up as a clutch. I like the vintage design and the excellent workmanship of the bag.

It's so difficult to find well-made bags these days, unless you're talking about designer bags, so I was pretty happy with this purchase. ;)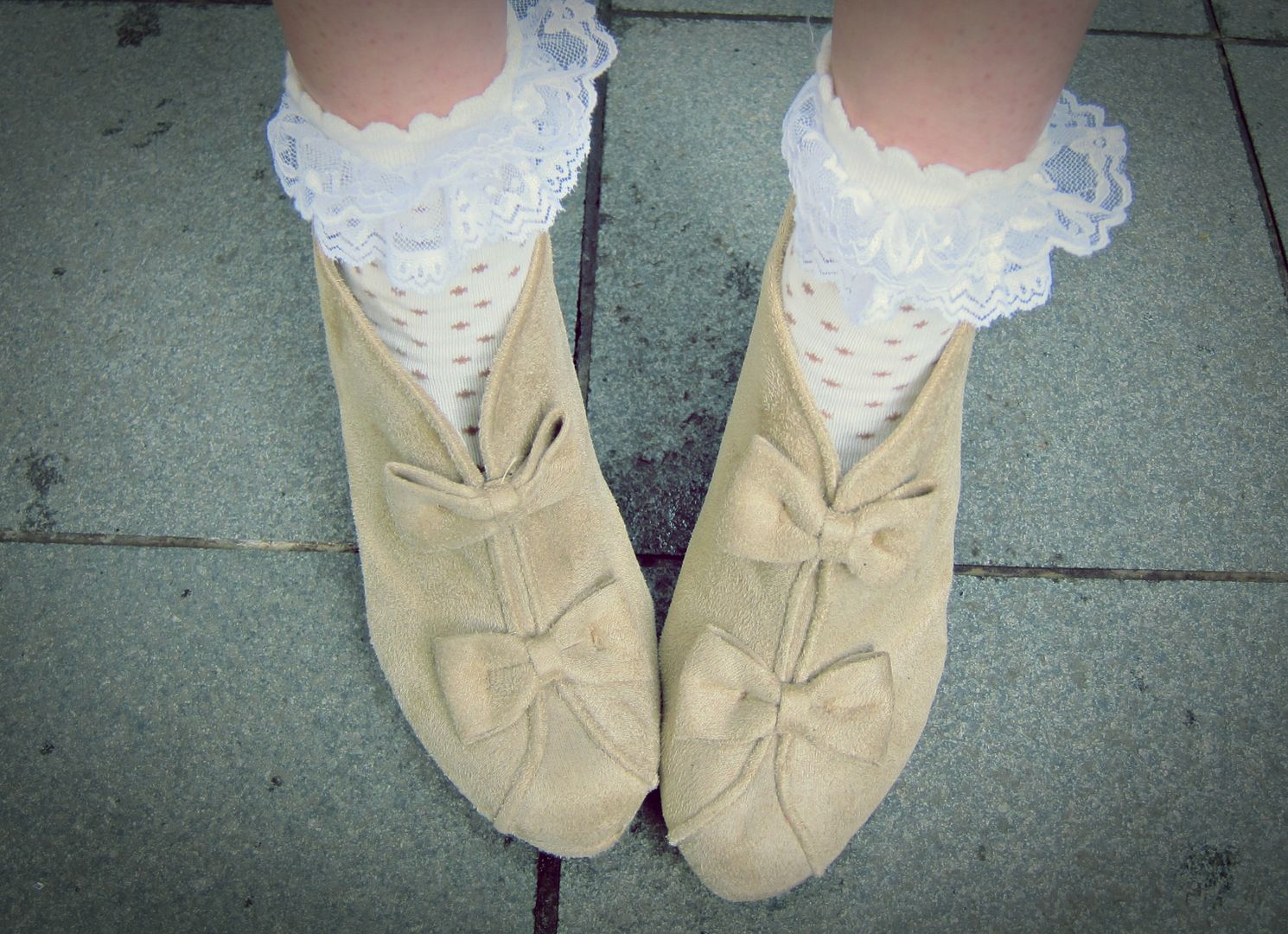 This is probably my first time being all decked out from head to toe in items from just one label alone. I usually prefer to put together items from various labels but somehow, these just matched perfectly!

The only thing I lacked was a pair of geeky spectacle frames, which I totally forgot to put on before leaving the house. Silly me!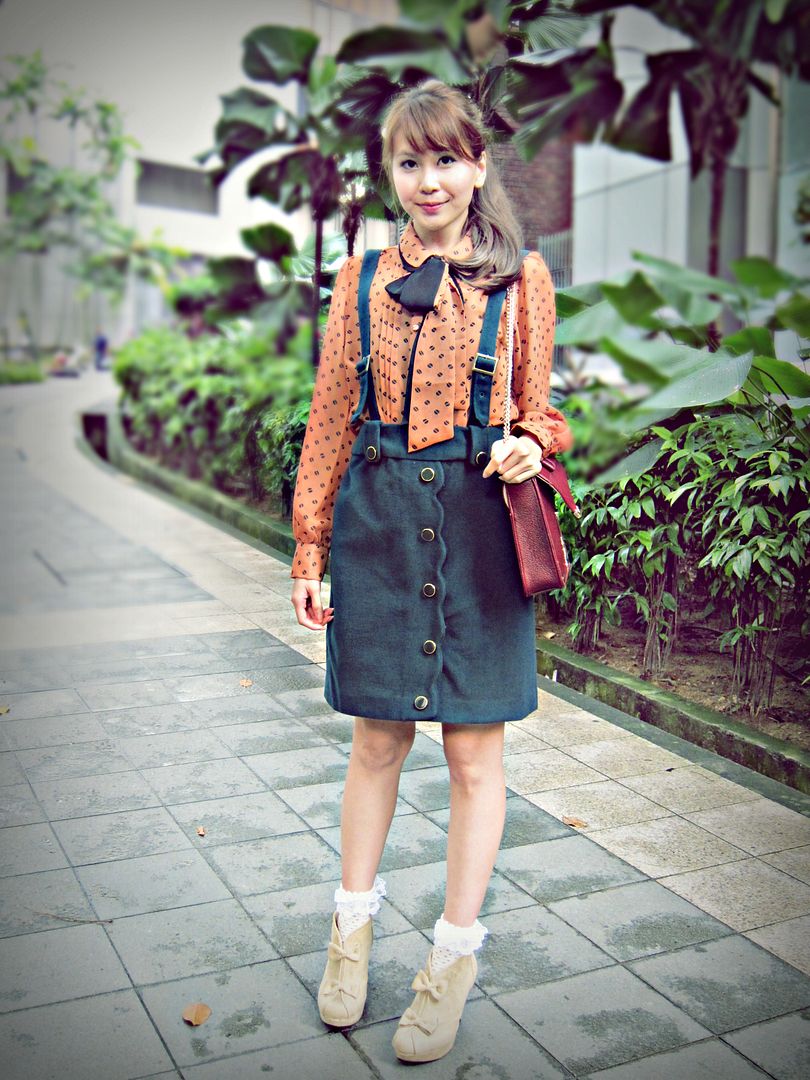 I'm sorry I've been a little slow at replying comments lately. Phew, I finally replied all the comments for the past week! So many things have been happening..some bad, some good, and I just need time to settle down.

My dad had a virus infection in his right ear which affected his hearing. There's no guarantee that his hearing will come back completely, if any at all, so we're all keeping our fingers crossed. :( Please pray for him ok?

On a lighter note, I also came across a new work opportunity recently, which I'm very grateful for as I can work with the people I love. :)

Have a great week ahead!