I've been infatuated with hair bows for a long time, so I thought I'll share my collection of hair bows today and do a quick stock take while I'm at it. ;)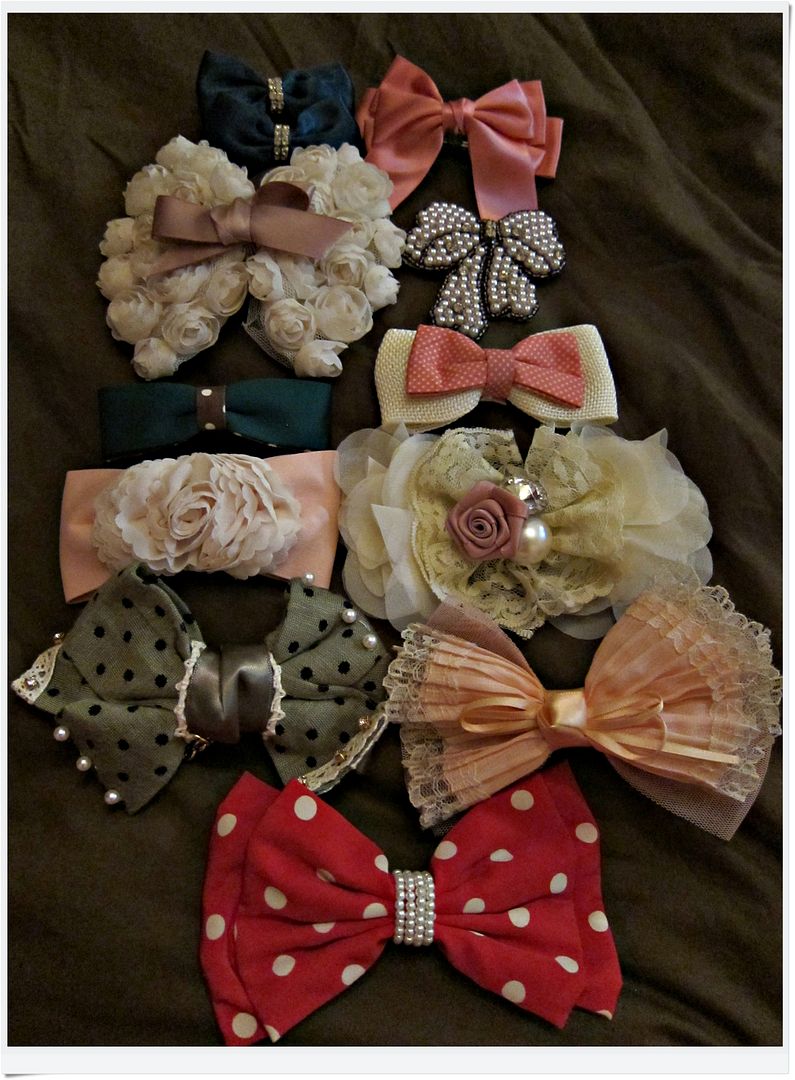 These are my favourite bows to date.
Most of these bows are from Korea (they can be found at Far East Plaza too), a handful are from Hong Kong and some are gifts. ;)

I think I have a couple more hiding in an inconspicuous corner of my dressing table, but I'm still constantly on the lookout for new bows!
I'm actually quite, quite appalled that I've so many pink and white ones... it's really getting out of hand!
I'm thinking of adding on some blue and yellow bows to my collection, but so far nothing has caught my fancy yet.

What about you? Do you like bows too? If so, where do you get yours from? :D