A few of us celebrated Karen's birthday recently at Arbite.
I made the reservation and was so impressed that the owner Marc remembered me from my last visit.
Such flawless service, coupled with yummy food, is difficult to come by these days!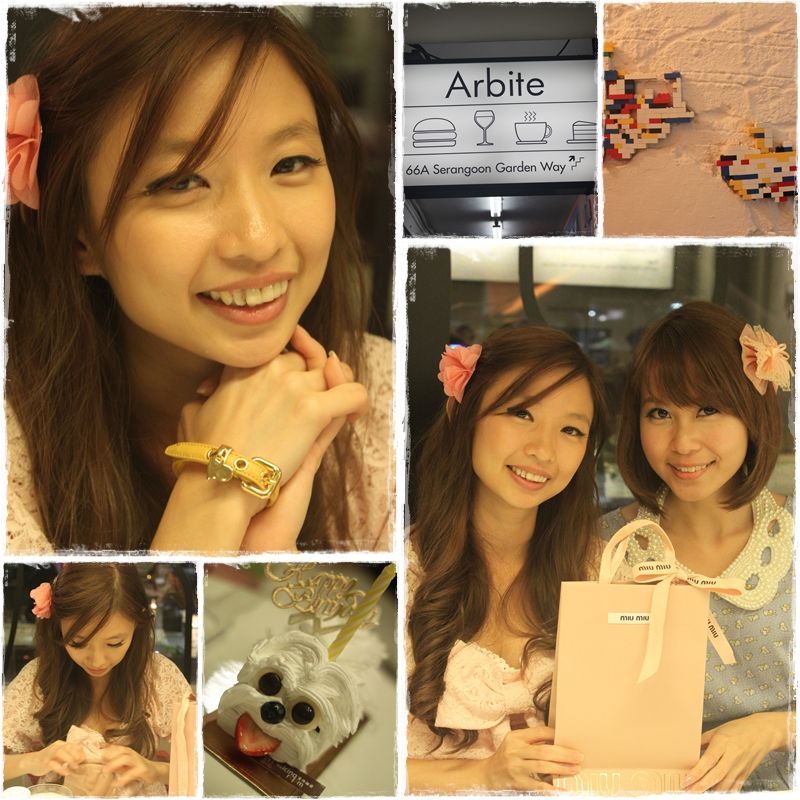 Before heading down for dinner, I was tasked by Jo and Koji to get Karen's present. We got her a mustard Miu Miu ostrich skin bracelet. It's so pretty I was actually tempted to buy one for myself, but I resisted, much to my pocket's delight.
Karen and I have been hanging out more often than ever and I think we became closer after a series of events that took place. After what we've been through, I learned for myself that she's a wonderful friend who always puts others before herself. Only true friends will stand by you in times of need and she's definitely one of them.


You know how I've always believed that every cloud has a silver lining? I've always been proven right, and I'm glad this time was no exception. ;)