I had the opportunity to attend the Longines Singapore Gold Cup with Karen at the invitation of the Singapore Turf Club recently. It was an afternoon of glitz and glamour, coupled with adrenalin-pumping action!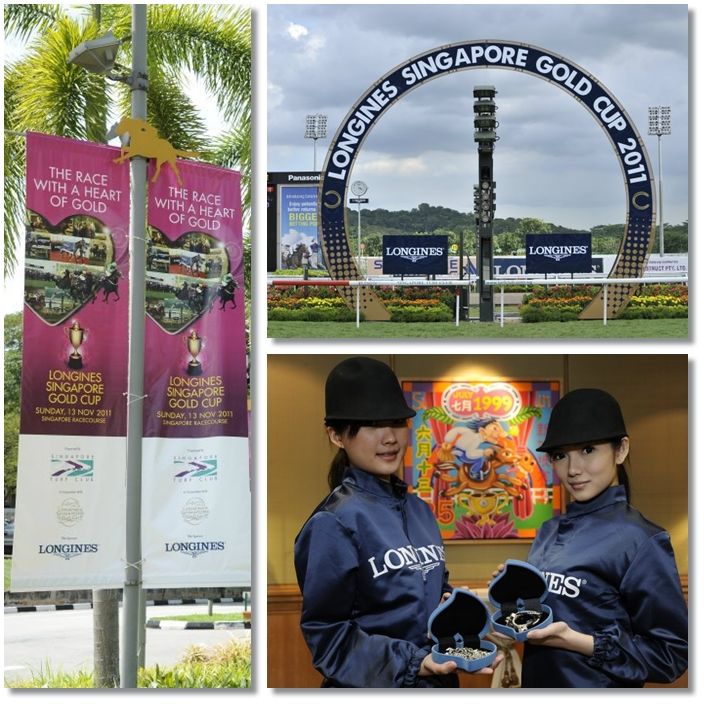 The Guest-of-Honour, President Tony Tan, graced the event, alongside famous Hong Kong actor/singer and Longines Ambassador of Elegance, Aaron Kwok. We were all eagerly awaiting Aaron Kwok's arrival at the marquee but our hopes were dashed as the heavy rain stopped him from walking over from the VVIP area.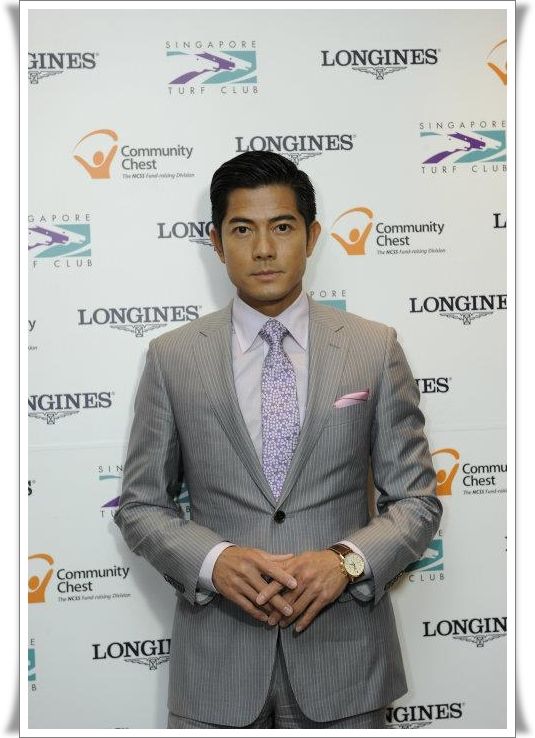 Oh well, at least you get a glimpse of the official photos. ;)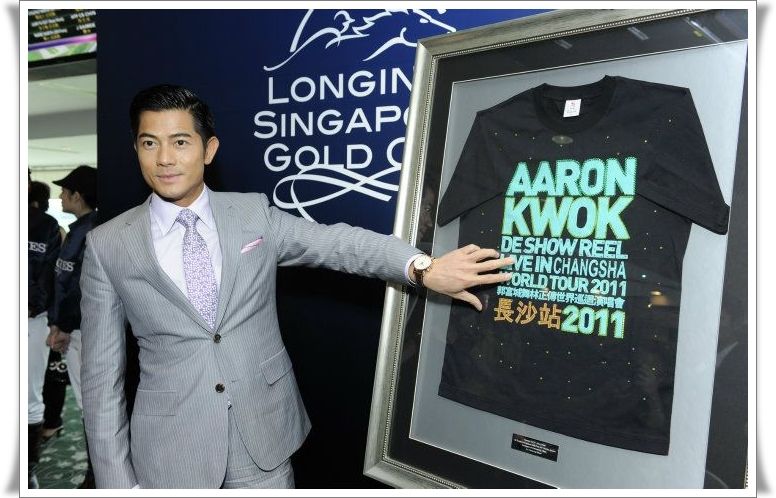 Through this event, a total amount of S$241,136 was raised for Chaoyang School,
one of the social service programmes supported by Community Chest. To be able to raise funds and have fun at the same time is definitely no mean feat!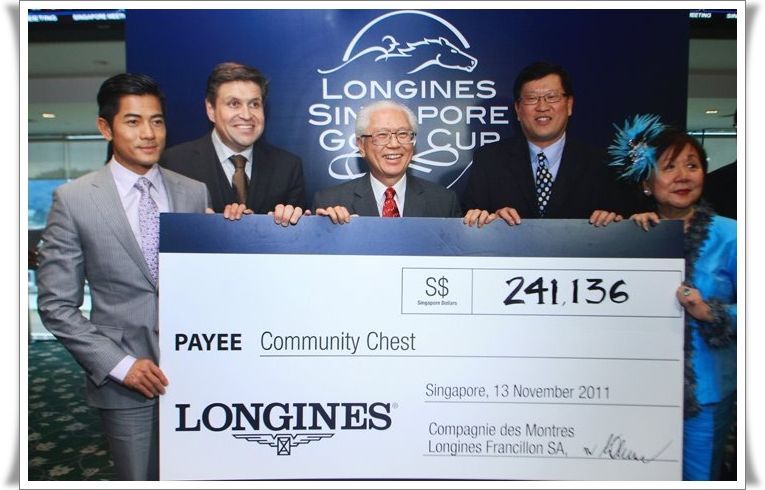 There was also a best dressed contest, which Karen and I were selected to participate in together with some of the other lovely ladies at my table.
Here's what I wore that day: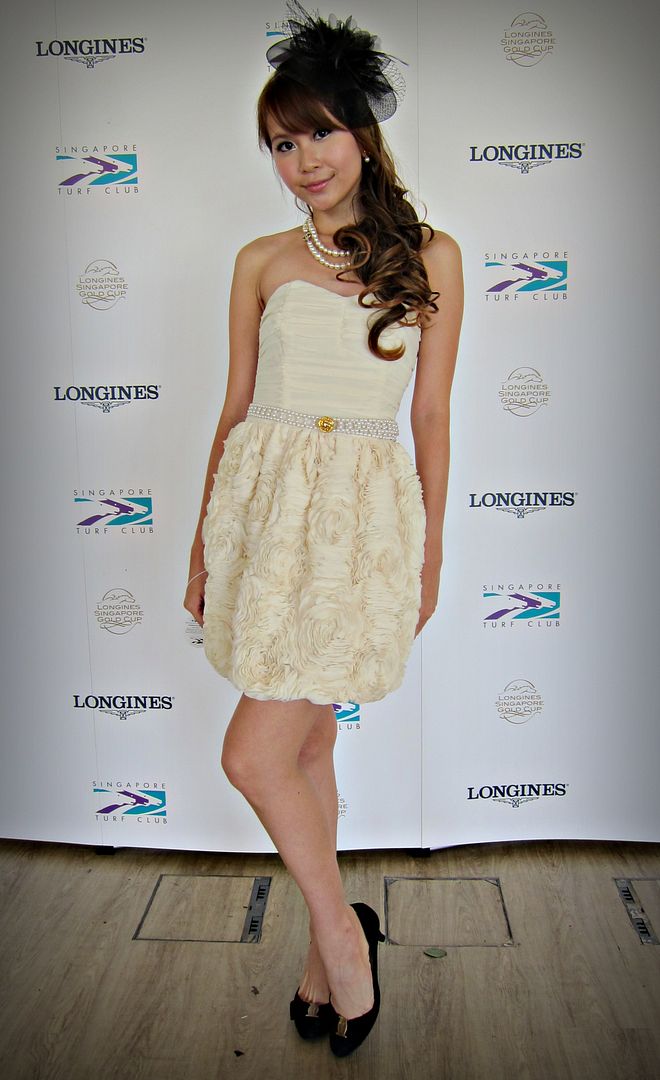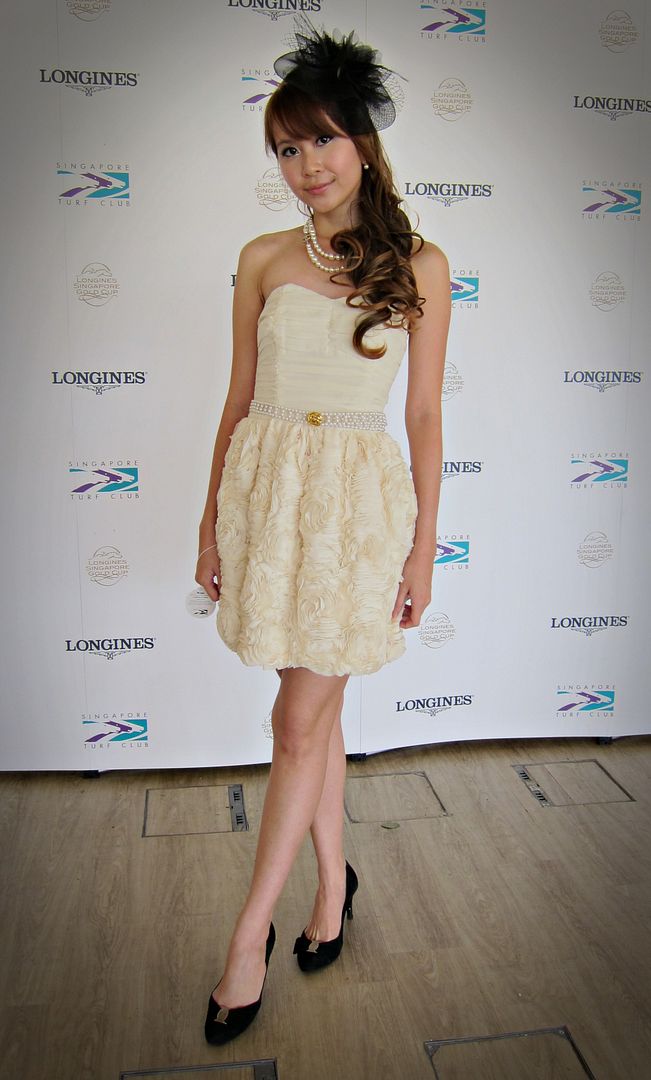 Pearl necklace from Chanel
Suede pumps from Salvatore Ferragamo
Fascinator from Hong Kong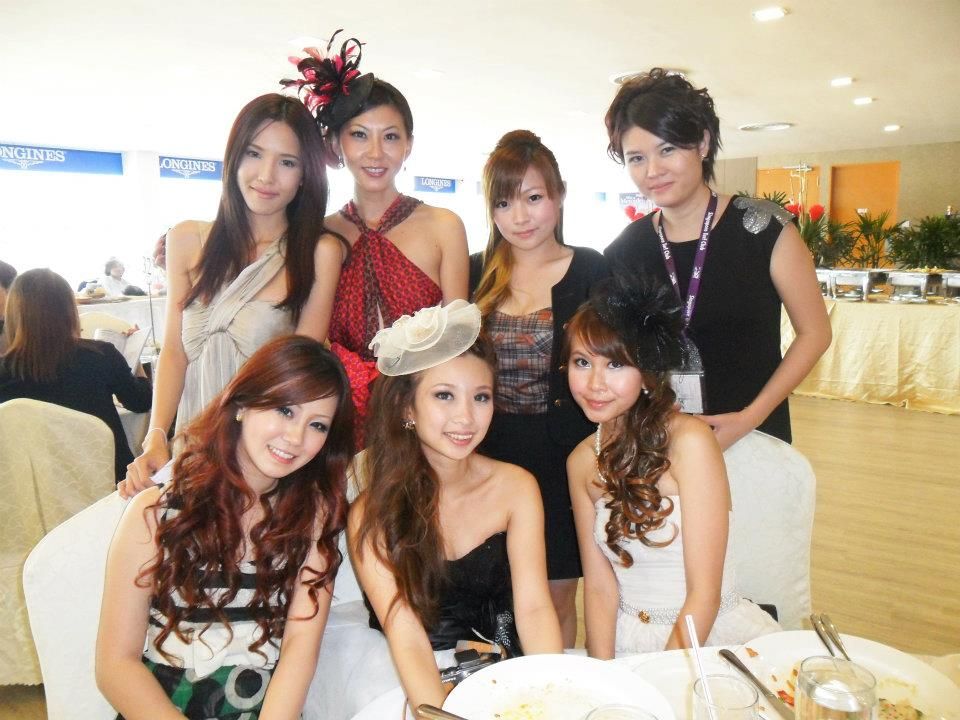 Everyone was dressed to the nines, and to say it was a feast for the eyes is probably an understatement. Here're all the gorgeous ladies at my table, including our pretty and bubbly organizer from the Singapore Turf Club, Jessie!
We may not have had the chance to meet Aaron Kwok, but we did get to meet local celebrities Irene Ang and Rebecca Tan. Loved their knee high boots and chic blazers. Didn't they look ready to take over the reins of the horses? :)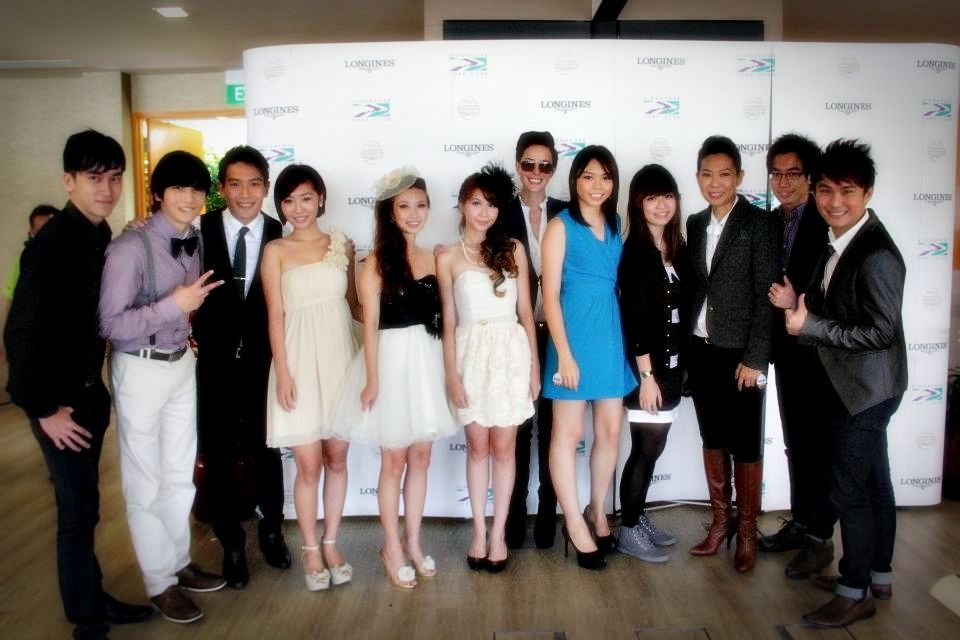 Although it was raining half the time when we were at the turf club, the heavy downpour didn't dampen our spirits. Before long, we were out enjoying the invigorating fresh air while watching the races.

Little did we know we were in for so many unexpected surprises! Due to the weather, many of the popular horses didn't perform as well in the races. In comparison, the dark horses seemed to excel beyond expectations! But I guess that's where the fun lies. It wouldn't be as thrilling to watch if you could have easily guessed the winning horses!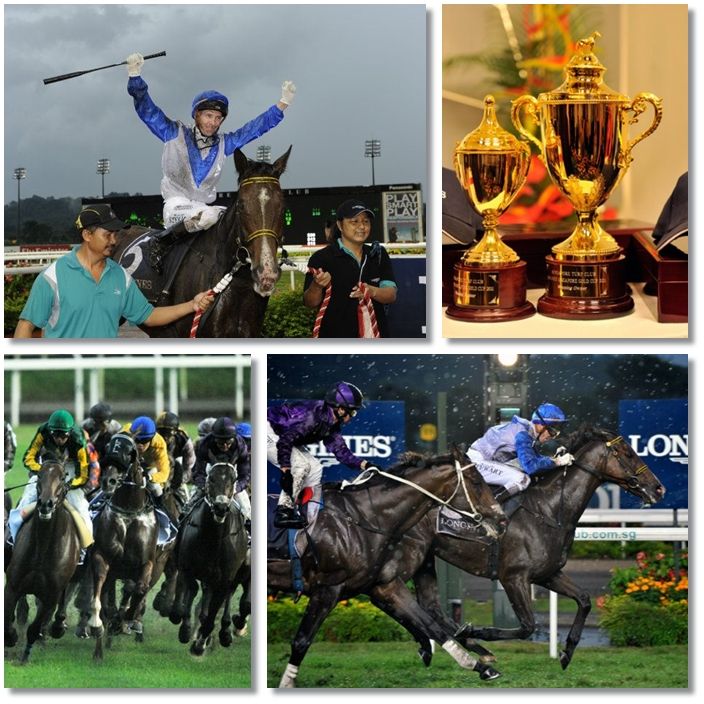 In between races, we also had fun chatting and camwhoring with our newly made friends. Many of the photos here were taken by fellow blogger,
William
, who takes such amazing photos that Karen and I decided not to trouble ourselves with our own cameras.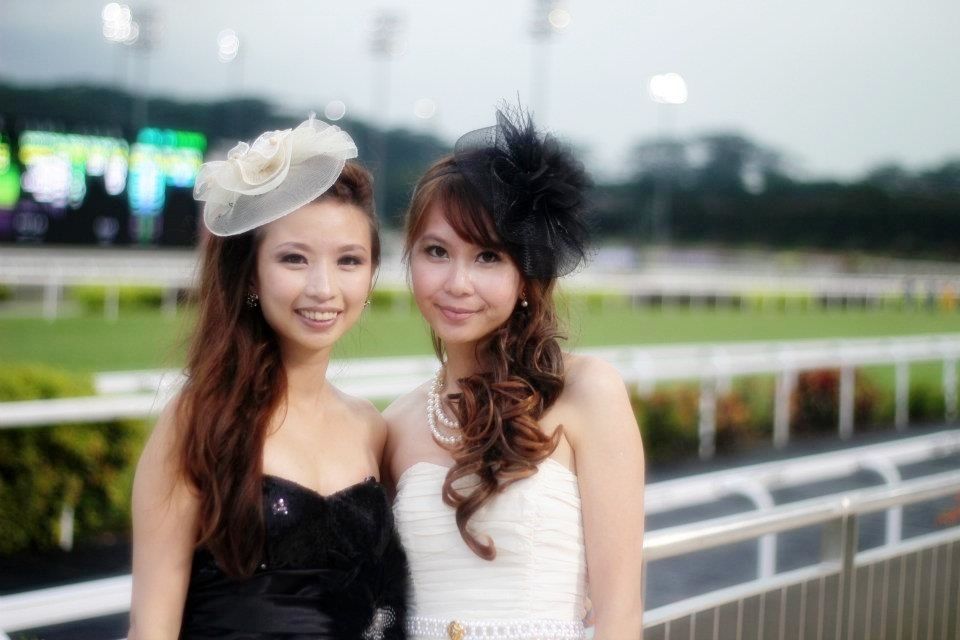 All in all, we had an enjoyable time in the company of good food, exhilarating races and most importantly, new friends!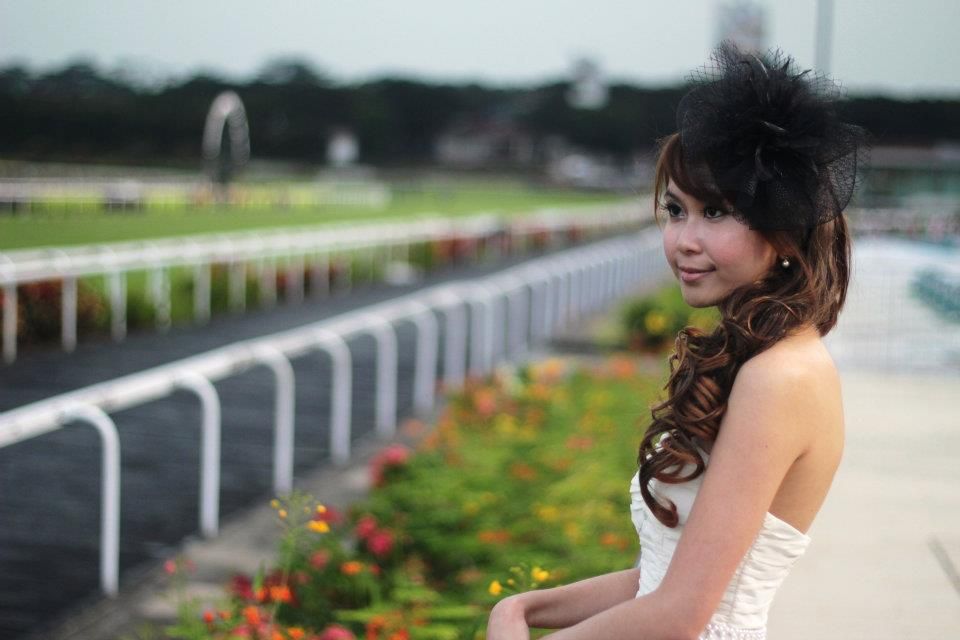 *Most of the photos here are courtesy of the Singapore Turf Club and fellow guests. ;)