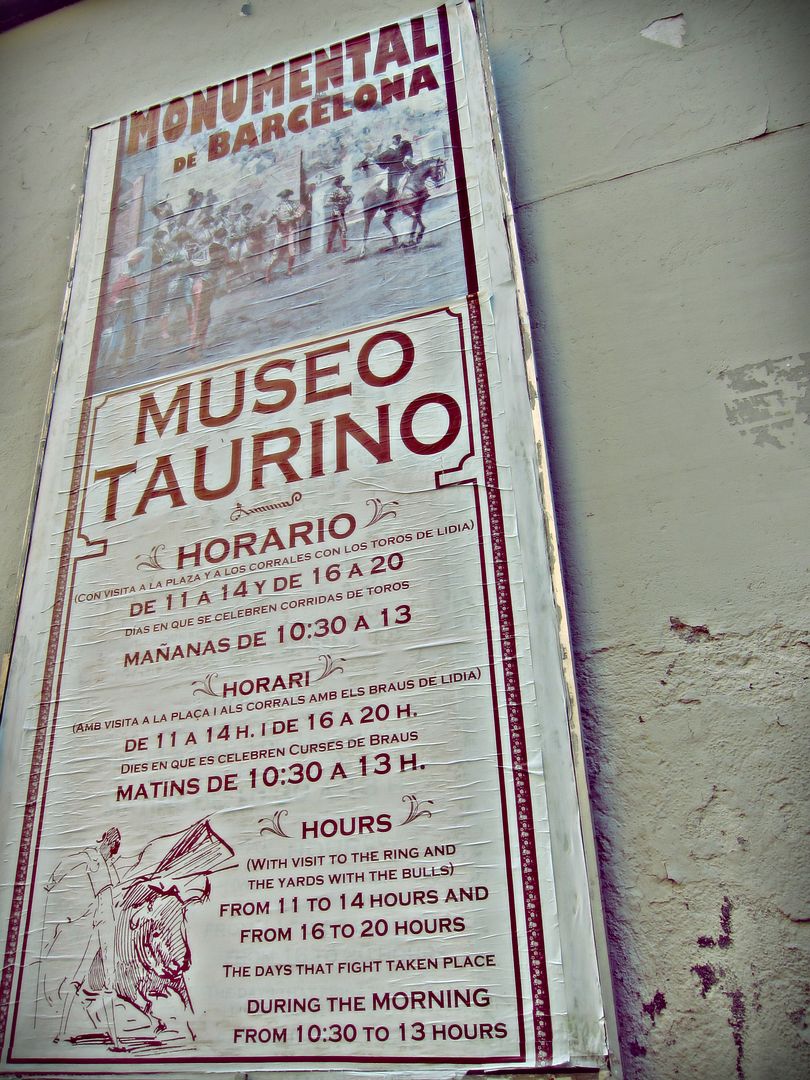 After our visit to Sagrada Familia, we took a walk down to the famous Monumental arena and Museo Taurino (bullfighting museum)

After all, how can a visit to Spain be complete without experiencing bullfighting?
Alas, there weren't any bull fights that day, but the majestic view of the arena somewhat made up for our disappointment.
We also stopped by the bullfighting museum to check out bullfighting momentos, photographs of bullfights in the pasts and the beautiful costumes of famous matadors.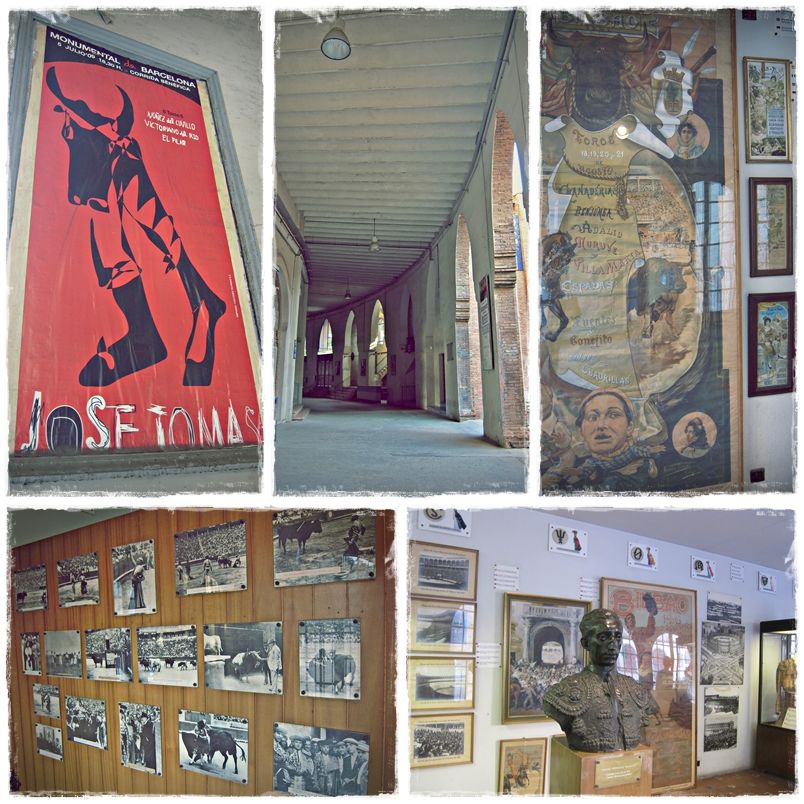 The bullfighting tradition has been around in Spain for at least 4,000 years was probably popularized by the Romans. Monumental arena is Barcelona's last bullring and it stages 15 shows annually.

To many, Spanish bullfighting (also known as corrida de toros), is a developed art form on par with other traditional art forms such as painting and dancing.


Despite its cultural significance, a ban on bullfighting was slapped on Barcelona and it will take effect come 1 Jan 2012. Animal cruelty is the main reason for the ban it seems. I do think it's rather cruel to kill the bulls for entertainment, but couldn't they have modified this art a little and stop

bullying

the bulls (sorry for the pun, I couldn't help it!) to make it more palatable to the animal activists? *shrugs*
Nonetheless, bullfighting remains legal in other parts of Spain, so if you're interested in catching a bullfight, perhaps you may want to head on down to La Maestranza in Seville, the oldest bullfighting venue which dates all the way back to 1765!
Anyway, I'll end off this post with pictures of what a bull would typically wear during a bullfight.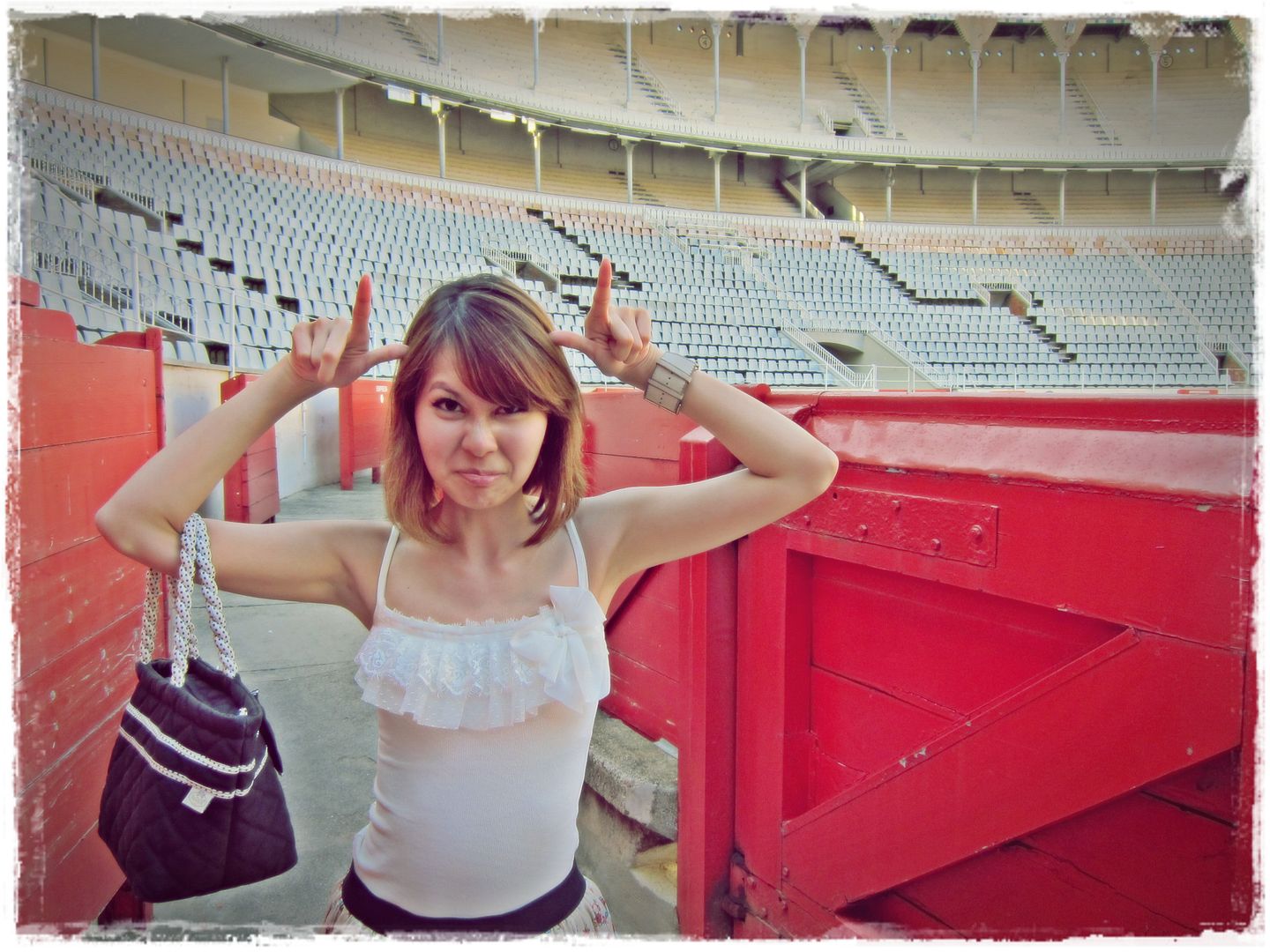 Haha gotcha! Could I have passed off as a bull, you think?