After Barcelona, we took a flight to Prague, the capital of the Czech Republic. Besides Austria, Prague is another European city that I've always wanted to visit because of its rich musical heritage.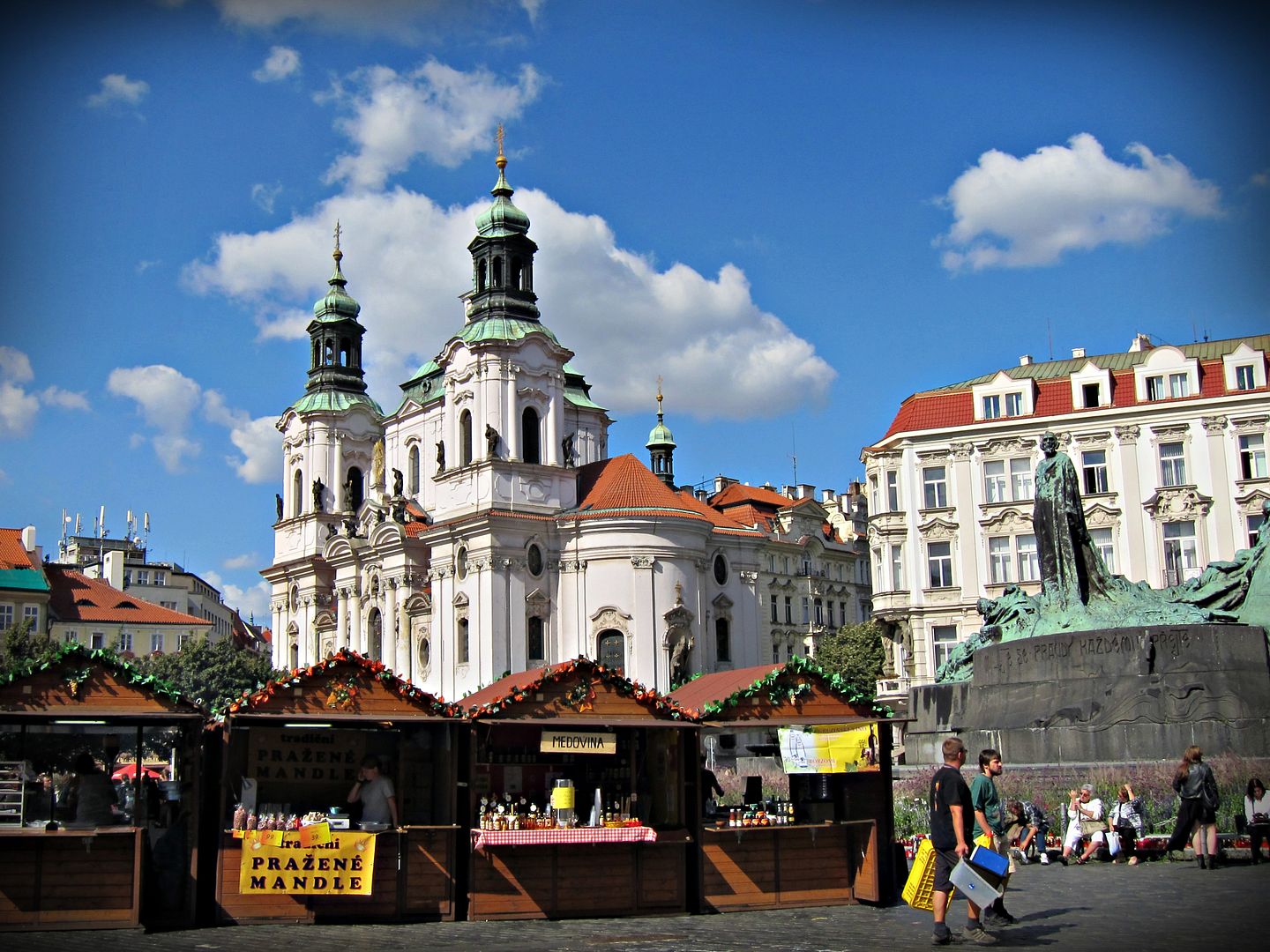 Prague was home to several renowned classical music composers including Dvorak and Smetana, but of course, it was also here that Mozart, the most famous composer ever, premiered some of his greatest works.

We attended an opera while we were in Prague too, and I absolutely loved it! If you are interested, I'm saving that for another post so do keep a lookout for it. ;)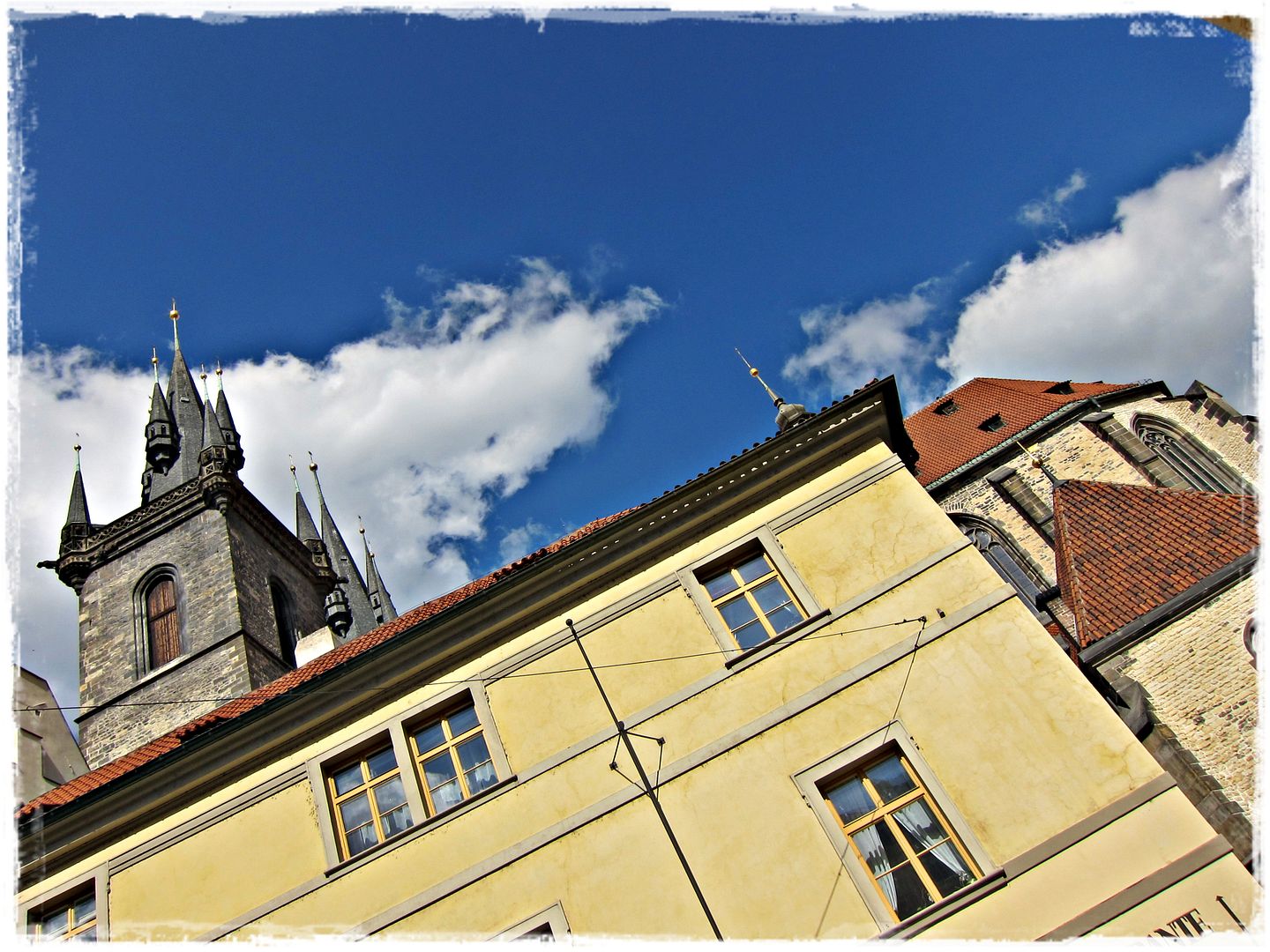 The old town of Prague is bustling with life and full of beautiful medieval architecture. The astronomical clock (topmost left in the collage below) is one of the most popular attractions in the old town square, and there's an hourly show where you'll see sculptures and figures of the Apostles striking the time.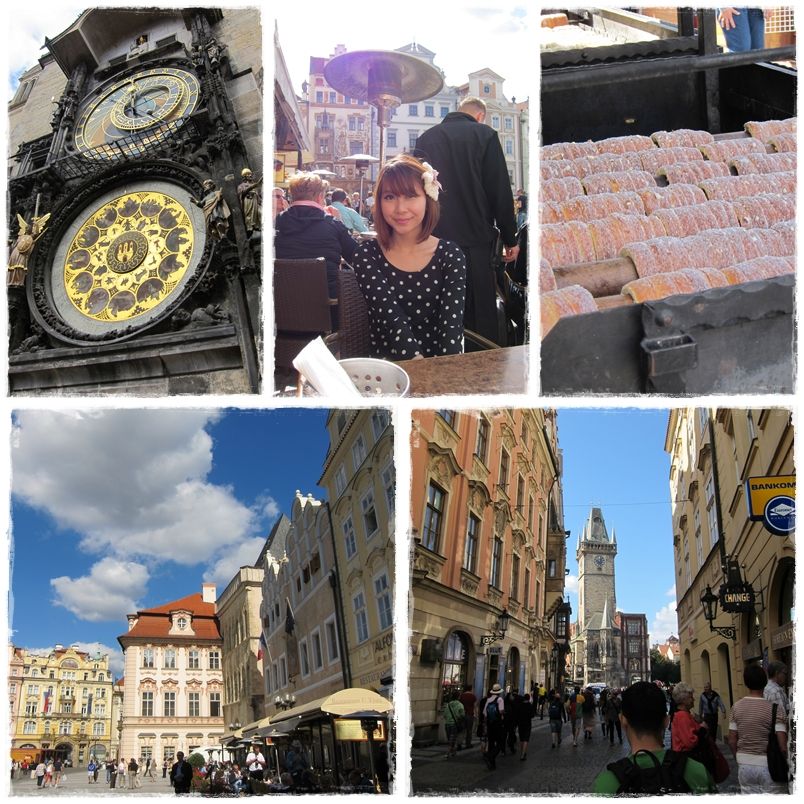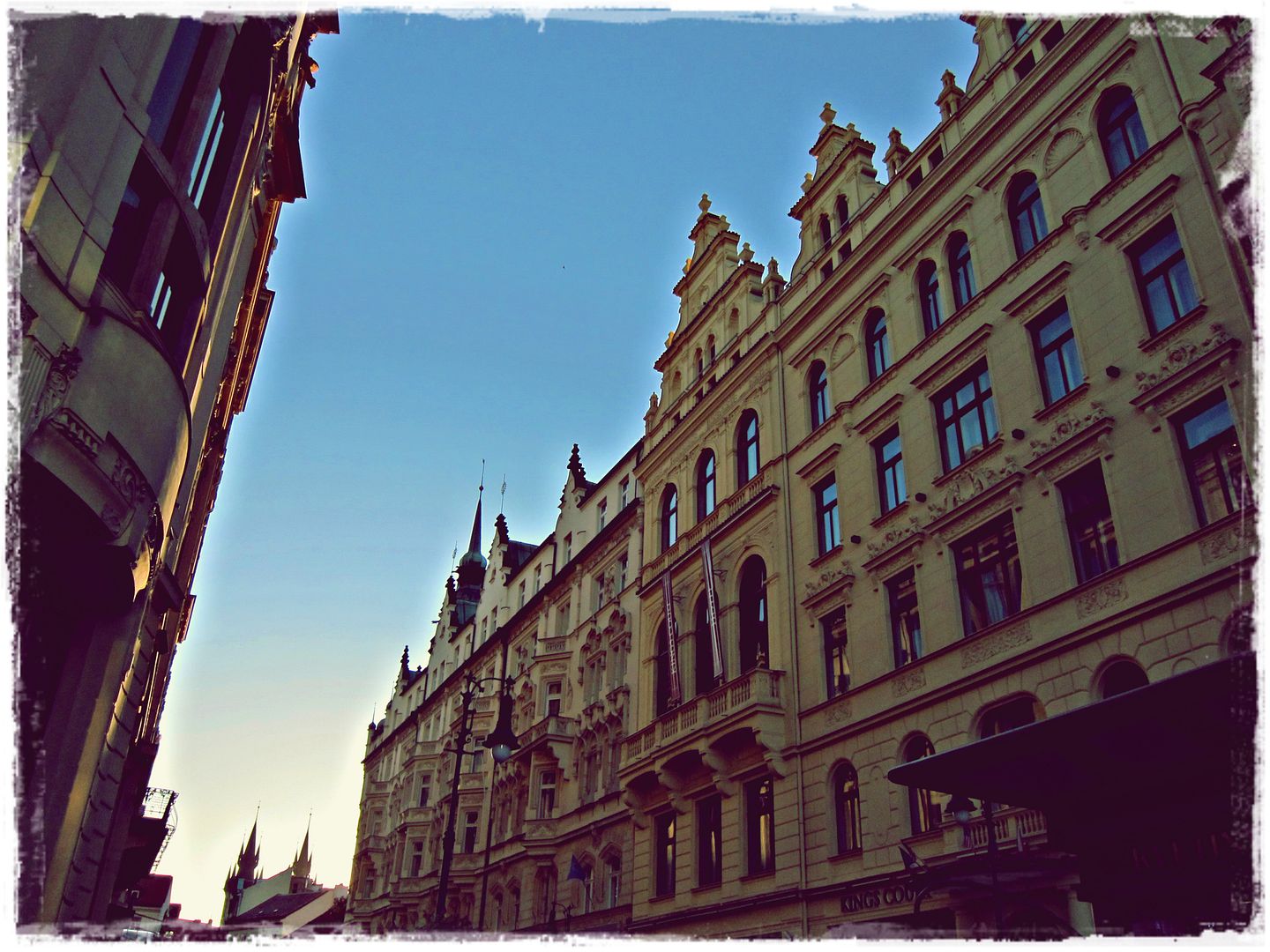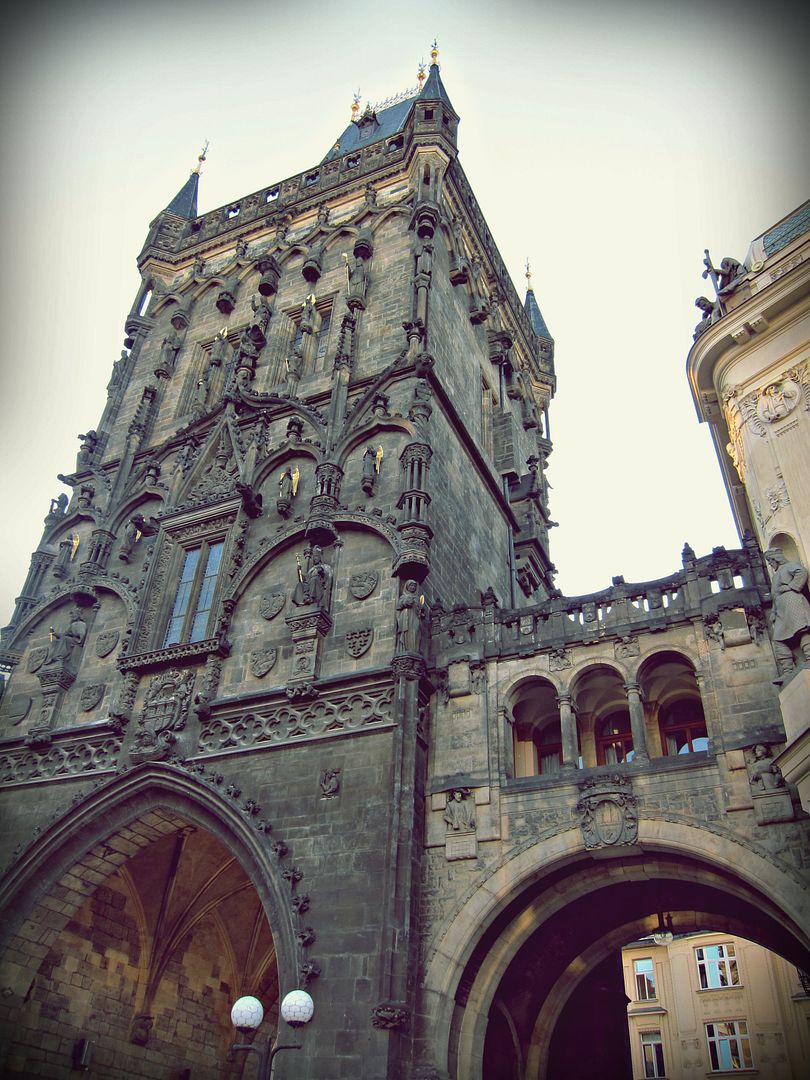 For more people-watching, you can also head down to Wenceslas Square, the main shopping belt in Prague. This is one of my favourite photos taken while chilling out at a cafe in Wenceslas Square. I didn't edit this photo below at all (except for the border)!

Here's my favourite drink, Cappy! I especially like the pear flavoured one. Cappy is a fruit juice but it's so delectable, it easily beats all our Sunkist or Peelfresh fruit juices in Singapore, hands down! The only downside is, it attracts lots of bees during summer...and I can certainly attest to that. :S

Unfortunately, I wasn't as fond of Czech cuisine. In particular, the famous Czech dumplings (bottom right), supposedly made from wheat or potato flour, were the most horrible things I've ever tasted! If anything, they tasted like dough or worse, plasticine!