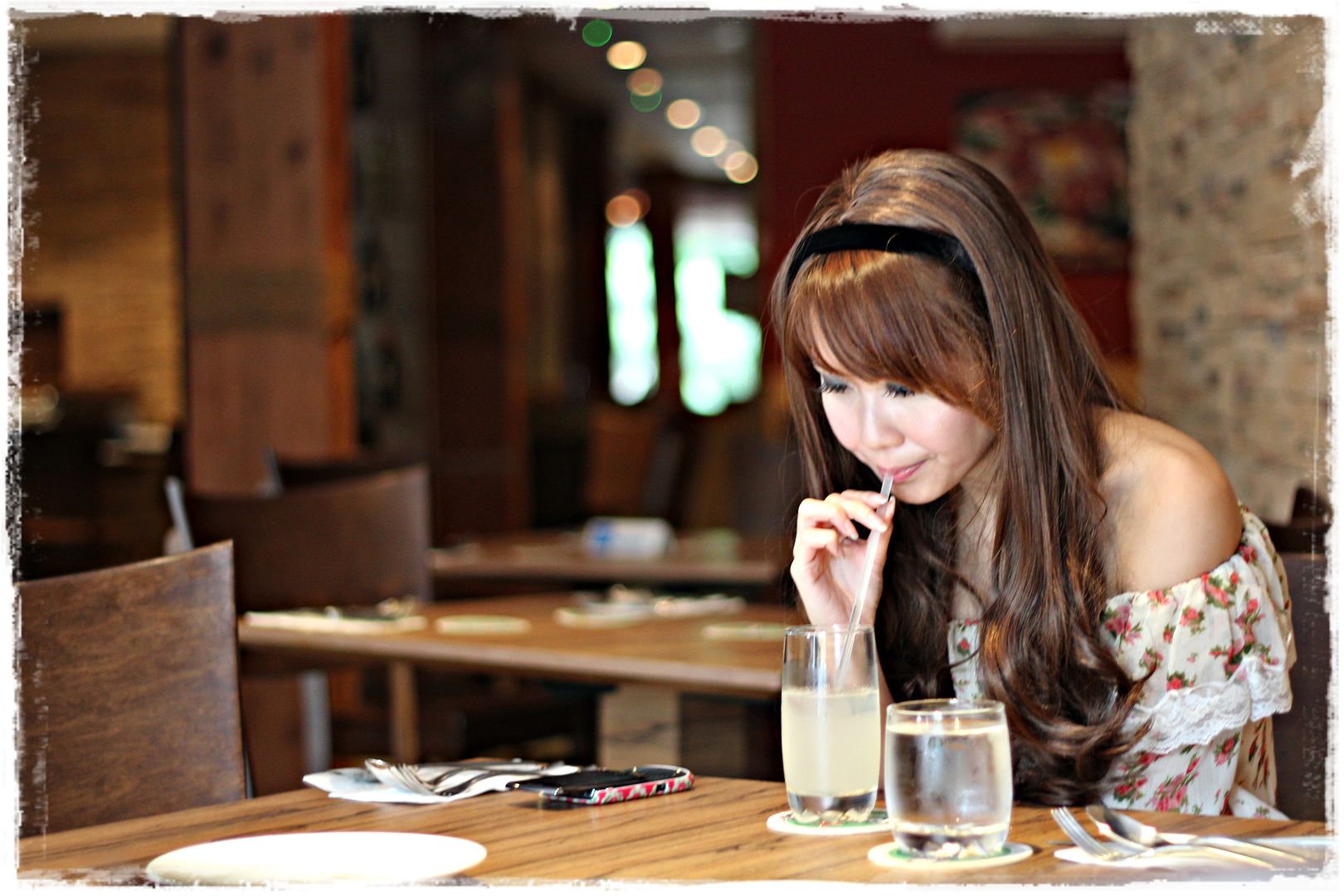 It's my birthday tomorrow but I received my birthday present from JW in advance this year! Many of my girlfriends find the gift very unromantic, but I've been wanting to get a DSLR camera for the longest time, and so that was exactly what I got from JW!
The camera comes with my very own photographer too. No prizes for guessing who. Just to clarify, he readily assumed the role on his own. No force or manipulation on my part. :P

We tested out the camera at a3 Bistro & Bar, where we had lunch on Saturday. It's located along Bukit Timah Road, just beside Smokin Frogs. The spaghetti with tandoori chicken wrapped in banana leaf is highly recommended by my sis-in-law. The dish is so unique and flavourful, it makes me salivate just by looking at the photo below.

Totally drool-worthy, isn't it?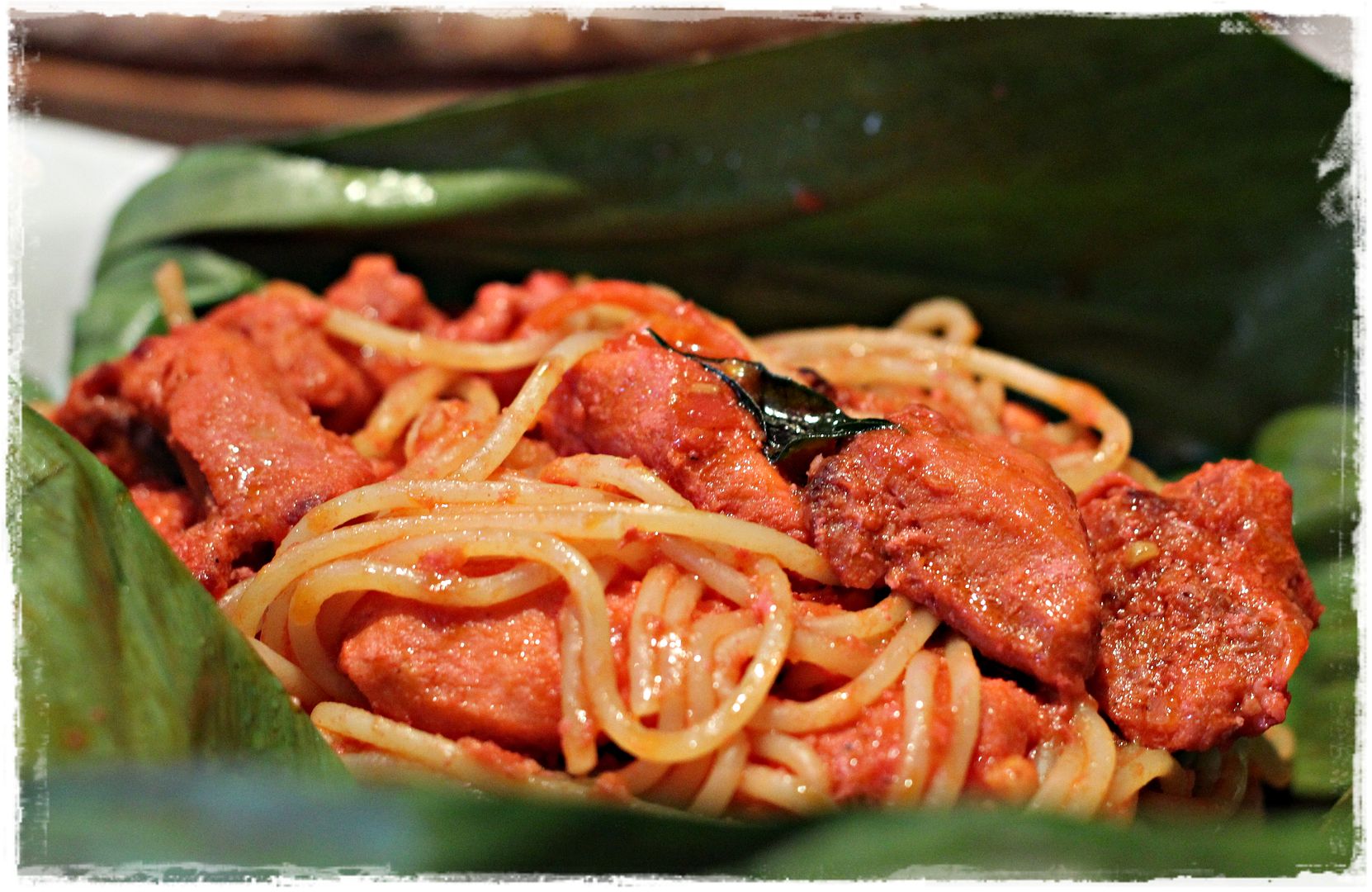 The barbecued chicken pizza is unforgettable too! The fresh, well-marinated ingredients and thin crust hold the key to its amazing taste. We packed half of it home and when we had it for lunch the next day, we were pleasantly surprised that it still tasted just as fresh and delicious!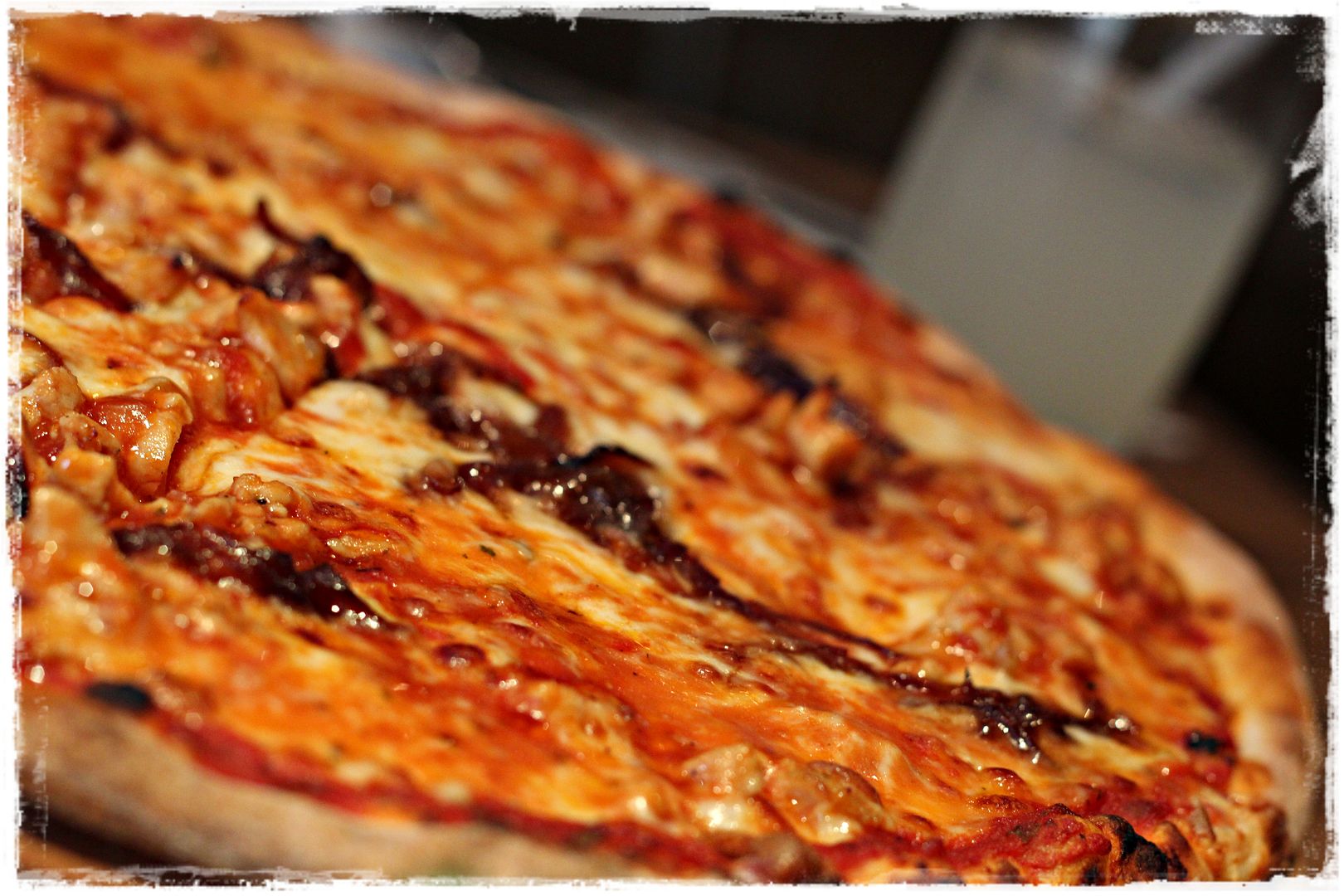 Address: 881 Bukit Timah Road