You may recall that I blogged about Cesky Krumlov a while back, under
I left my heart in Cesky Krumlov
.
Cesky Krumlov may just be a small town in Czech Republic, but not only is the scenery captivating beyond words, there are also some very interesting sights to behold.
We visited the Mirror Labyrinth, which is essentially a maze lined with mirrors. This temporary exhibition has the largest number of mirrors in Europe and is designed to give you the illusion of indefinite corridors.
It was exhilarating and nerve-wrecking at the same time because it was virtually impossible for us to find our way out! We almost bumped into the mirrors and killed ourselves on several occasions, so it's really important to put your hands in front of you as you walk!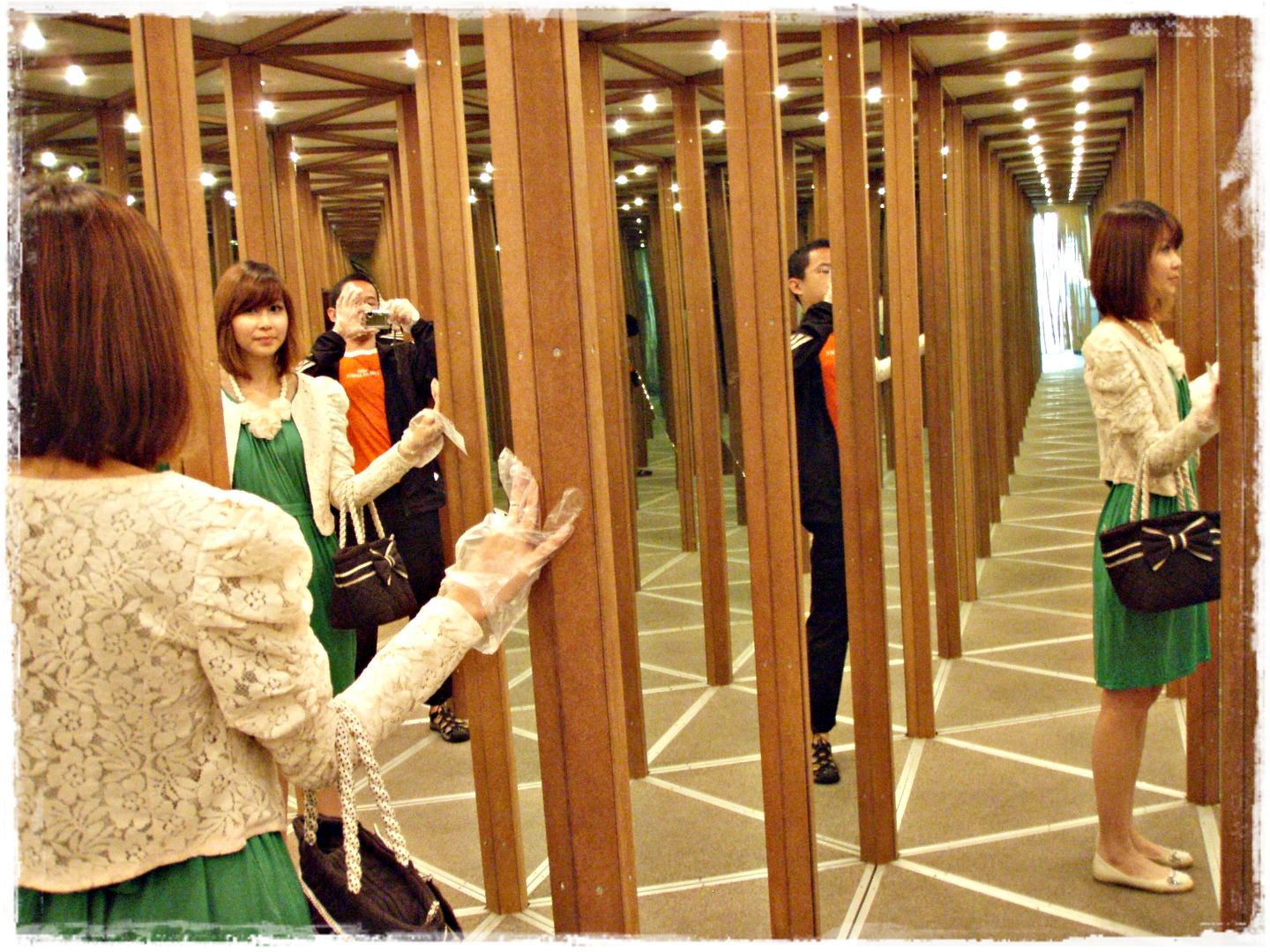 After we got out of the maze relatively unscathed, we ventured upstairs to view the distorting mirrors! Doesn't JW look like one of the characters in the cartoon "The Incredibles" with his huge-ass head and tiny body? LOL!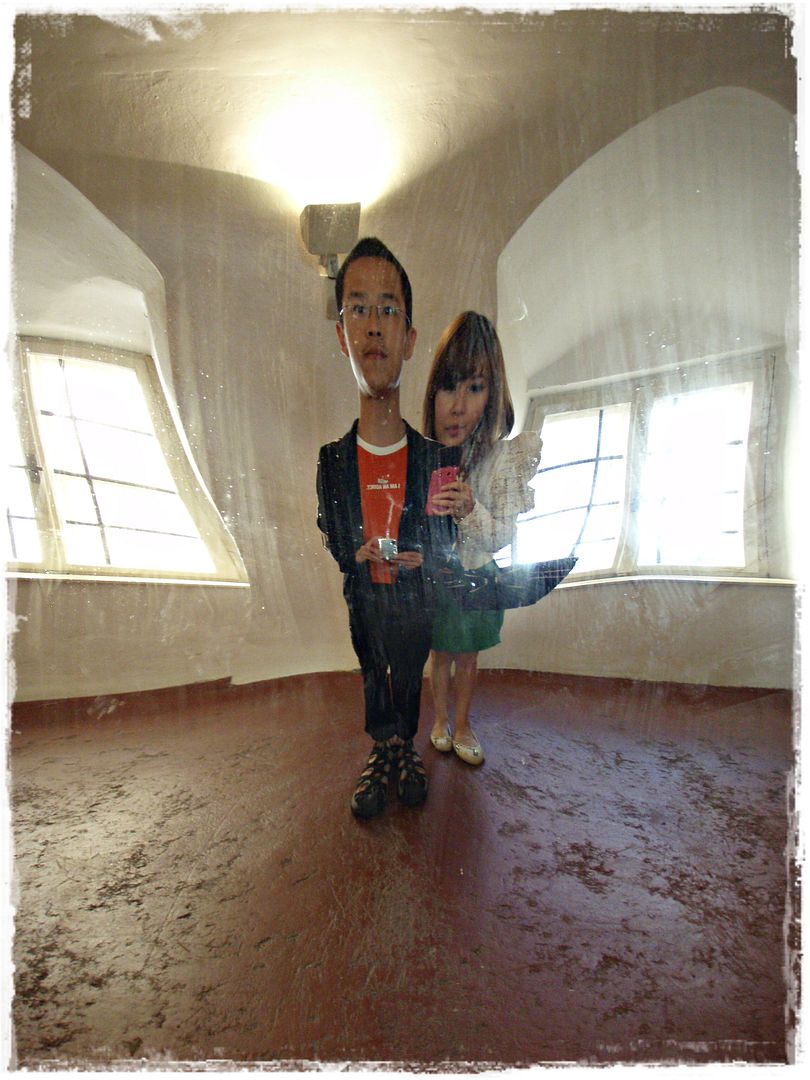 OMG..check out my fat legs!!! These are my legs at their stumpiest! We look like hobbits from Lord of the Rings right?
After laughing at our ridiculous images, we moved on to the Museum of Torture. It felt like we were thrown from Heaven to Hell instantly. All the funny images that we encountered vanished as we descended into a dark, musky dungeon where instruments of torture awaited us.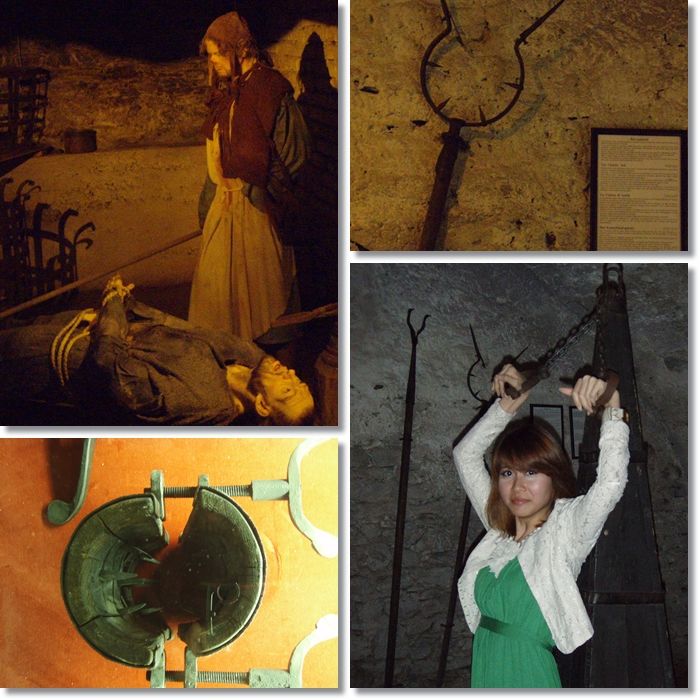 Deep down below in the pitch dark chamber lay torture instruments such as the witches' chair, knuckle cruncher and other unimaginable equipment used during them medieval ages. The walls were icy cold and you could hear water trickling, combined with the horrific screams of witches burning in a corner. It sent shivers down our spine!
As if to tell us our nightmare hadn't ended, we returned to our hotel only to see everyone dressed in medieval costumes! Goodness, they looked like ghosts! Haha but we realised soon enough that they were just guests as they were all Asians. :P
Plus, there was one knight in shining armour who came to our rescue!
Haha, he's one of the many statues that the hotel placed around the lobby. He looks kinda creepy up close actually. :S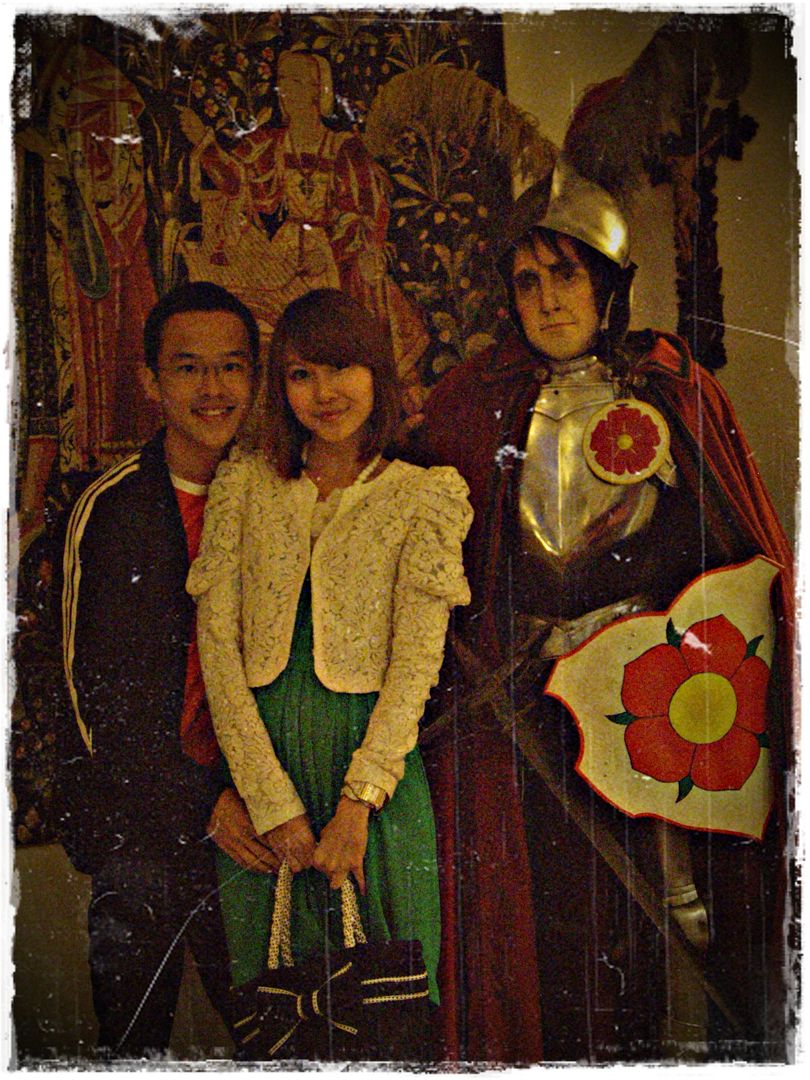 Both the Museum of Torture and the hotel are perfect locations for haunted houses during Halloween! You don't even need props! Speaking of which, it's time I start sorting out those Halloween pictures! You'll see them in time to come I promise. :)