We attended Leo's 1st birthday celebration at Island Country Club last week, just 2 days after my birthday. He's the most adorable baby boy I know and he never fails to brighten up my day!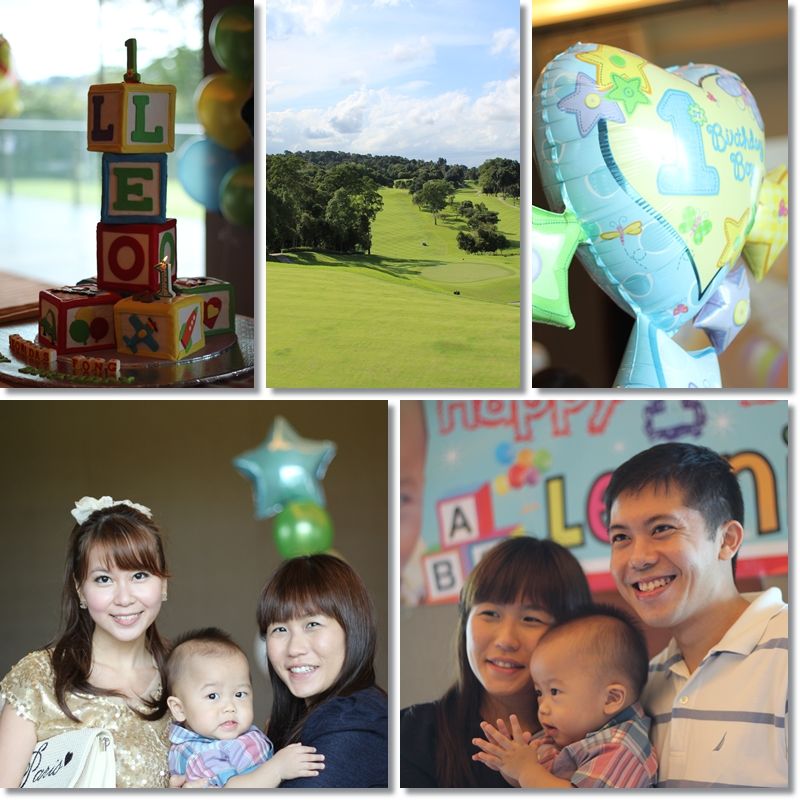 In celebration of his first birthday, Sushi and Daryl organized a grand party for family and friends. There was an abundance of food, balloons, presents and laughter! Check out the birthday cake (top left). Silly me mistook it for party props initially because it looks too perfect to be eaten!

Leo was his usual happy self that day, always easily entertained by everything around him. He hardly throws tantrums and always seems to be at his best behaviour. ;)

Happy Birthday Leo! May you always be blessed with happiness, health and lots of love from everyone around you always!
Finally, here's what I wore to Leo's party: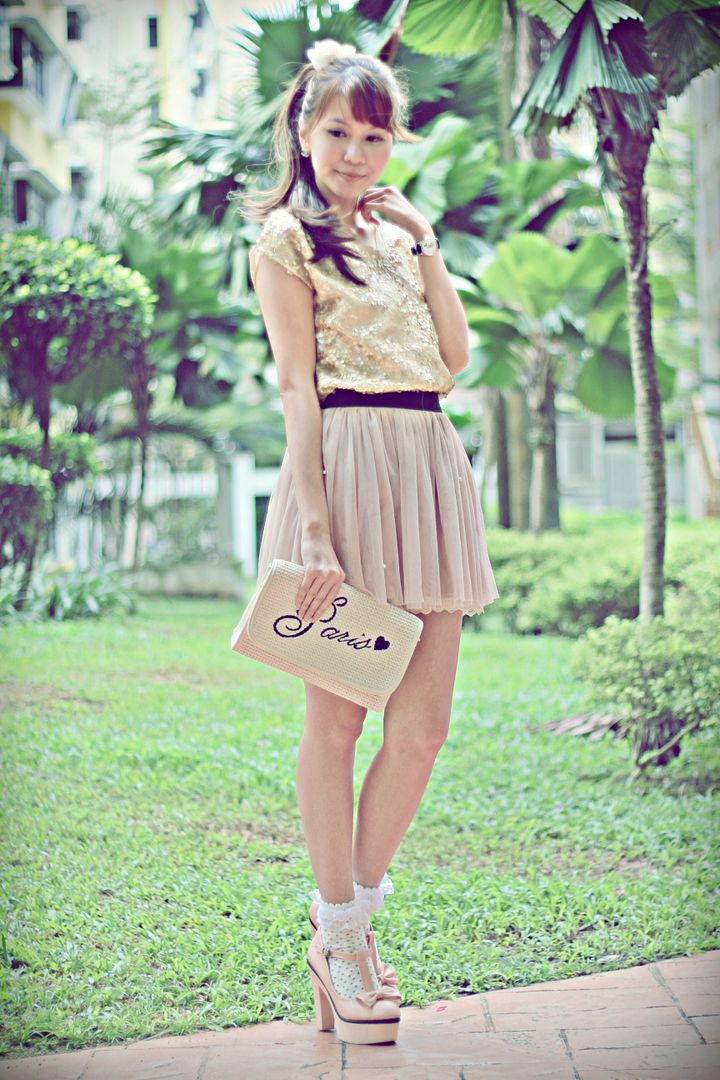 Sequin Top from Bangkok
Tulle skirt from Far East Plaza
Bow platforms from Bugis Village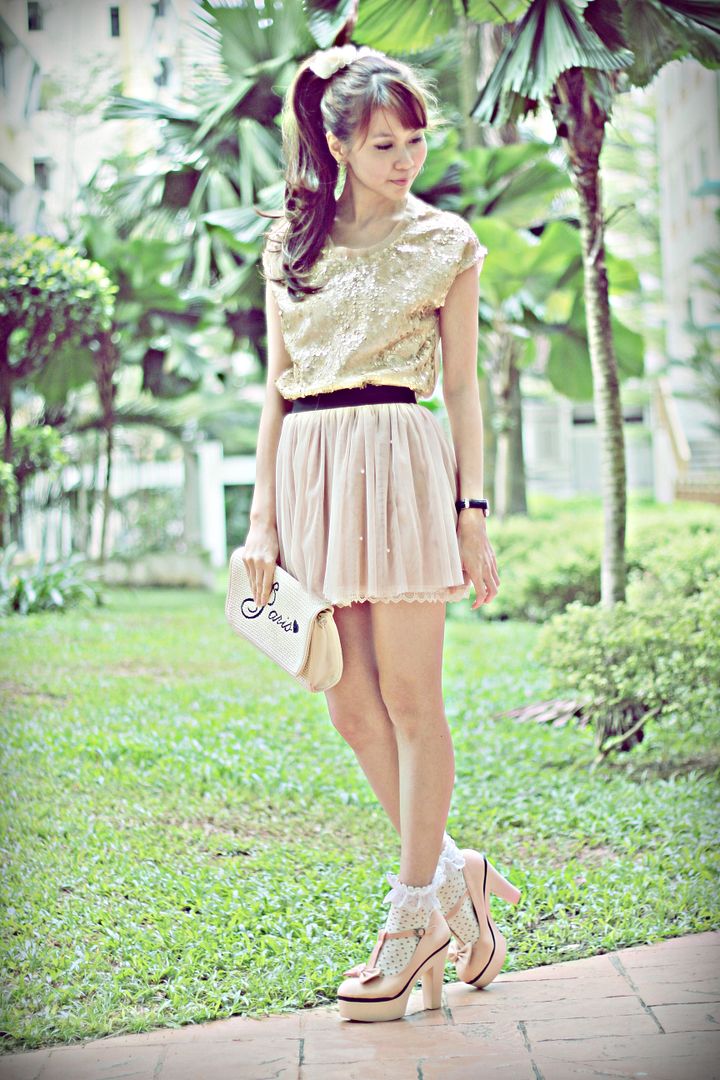 If you like this outfit, do hype it on Lookbook! :)