My actual birthday was spent chatting with JW over unpretentious, leisurely meals at Jack's Place (his favourite) and Fish Mart Sakuraya. We also caught Already Famous, the local production directed by Michelle Chong. The movie was a little one-dimensional but it was quite hilarious all the same. Parties and gatherings aside, I love spending quality time with my other half and it was the perfect way to spend my birthday! :)

And now, for my birthday suit (haha don't get the wrong idea please). I love plaids and the English schoolgirl look that's so prevalent in Japanese fall/winter fashion magazines this year. It's so adorable!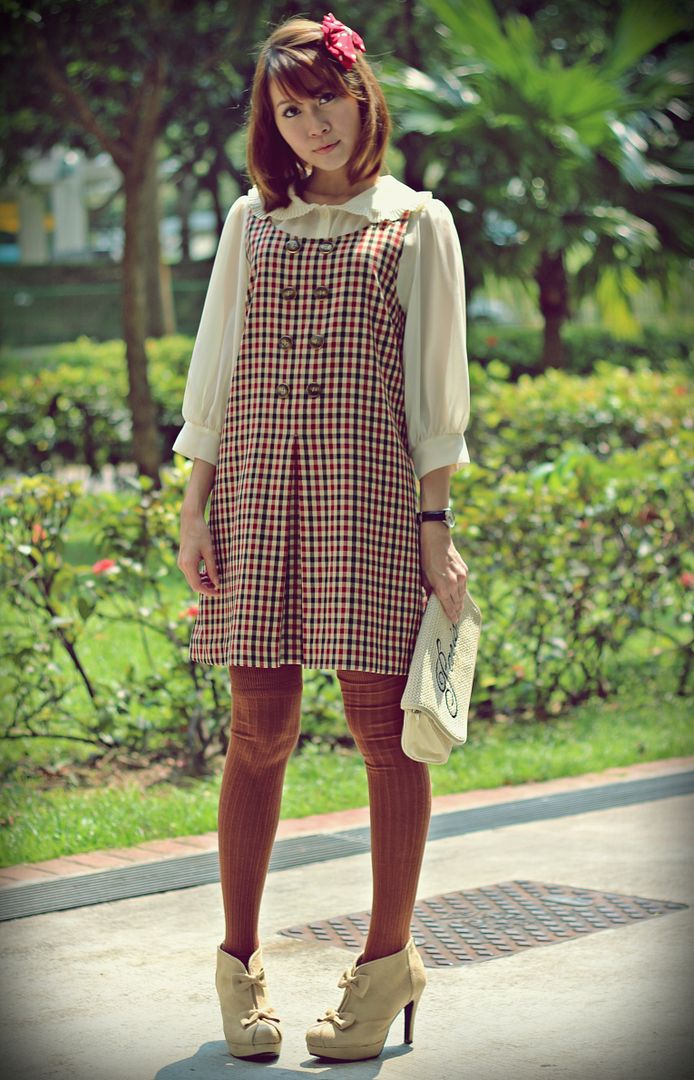 Outfit from Dip Drops

Socks from Topshop

Hair bow from Korea
If you like this outfit, do hype it on lookbook below too. ;)

Have a good week ahead!