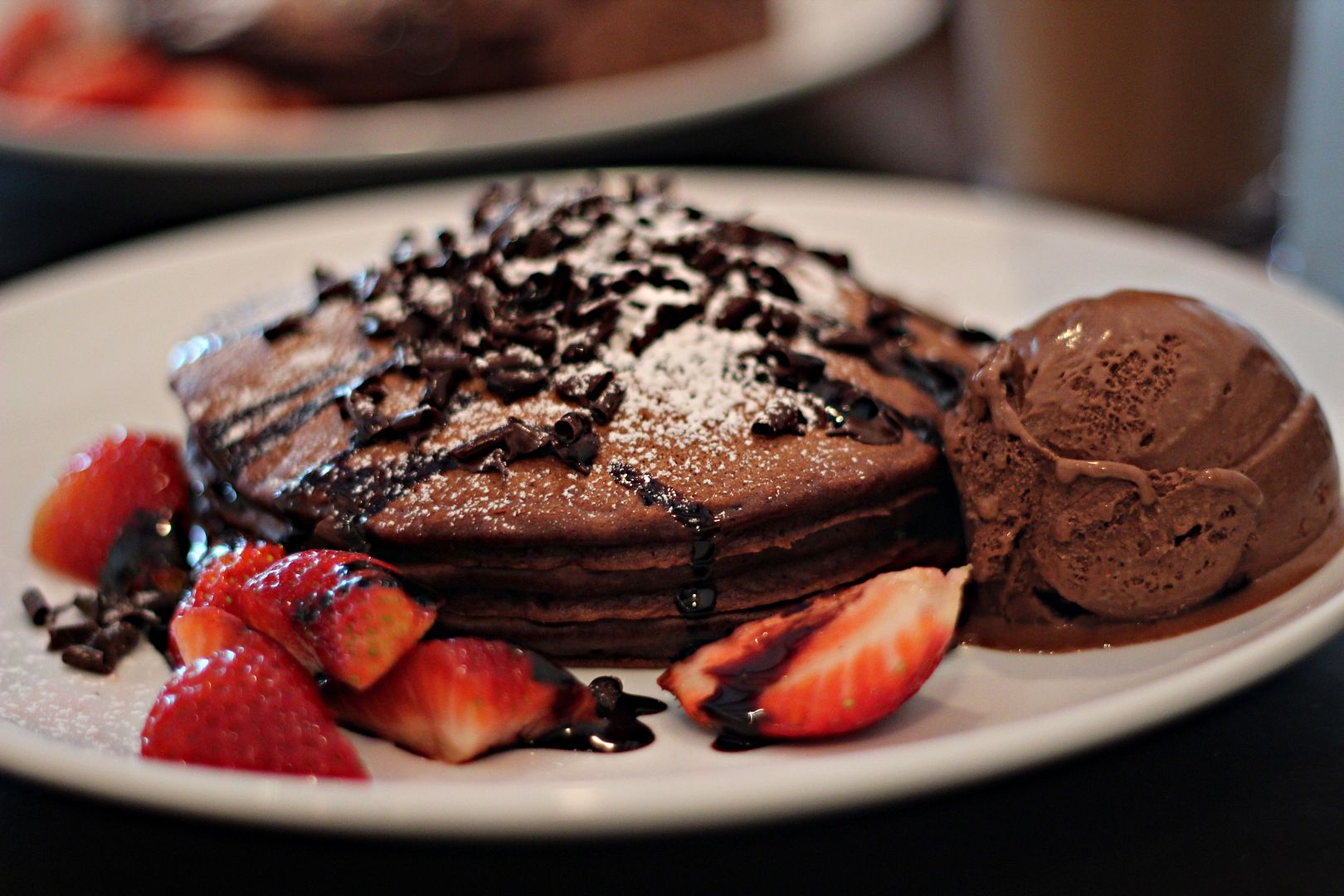 Let's start with Chocolate first.

We popped by for chocolate pancakes (called "The Druggie") at Strictly Pancakes today and it was most gratifying! I didn't really think the pancakes here were any good previously, but this somewhat changed my opinion.

Although the pancakes are not fluffy, every bite fills your mouth with divine chocolatey goodness. The chocolate ice-cream and strawberries complement the dish perfectly too. It can be too much for one person though, so it's best to share it with a friend. ;)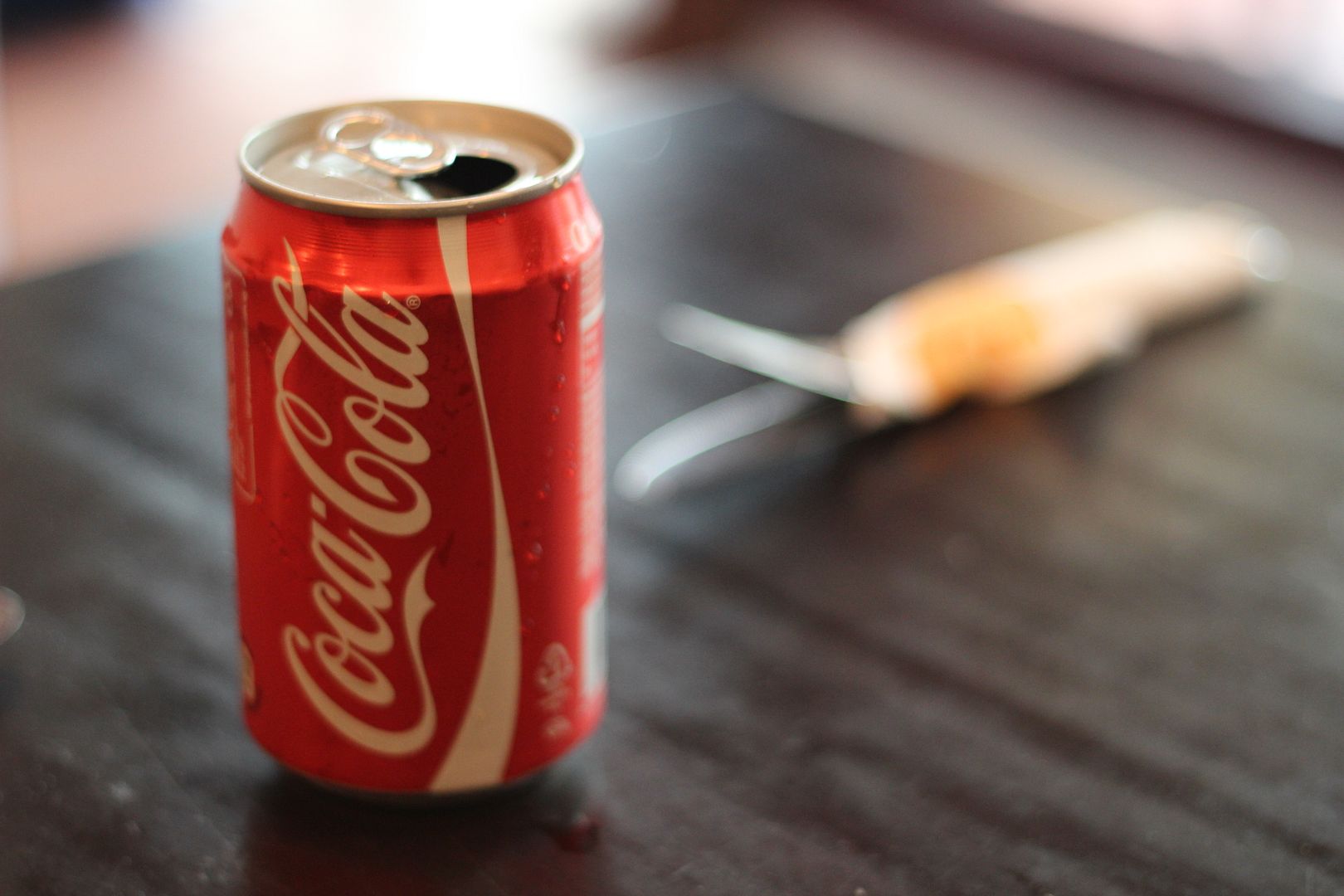 Now, for Cream.


In contrast to the dark chocolate hue, I was dressed in cream from top to toe.

I love the gorgeous tulle overlay top that I got from Number Fifty at Mandarin Gallery a long time back. You can pair it with an inner camisole in any colour and it'll bring out the subtler tones of the colour in a dreamy, airy-fairy manner.
Tulle top from Number fifty, Mandarin Gallery

Crochet shorts from Hong Kong

Furry alphabet bag from Dip Drops

Transparent heels from Korea

Hair accessory and necklace from Korea
Rings from London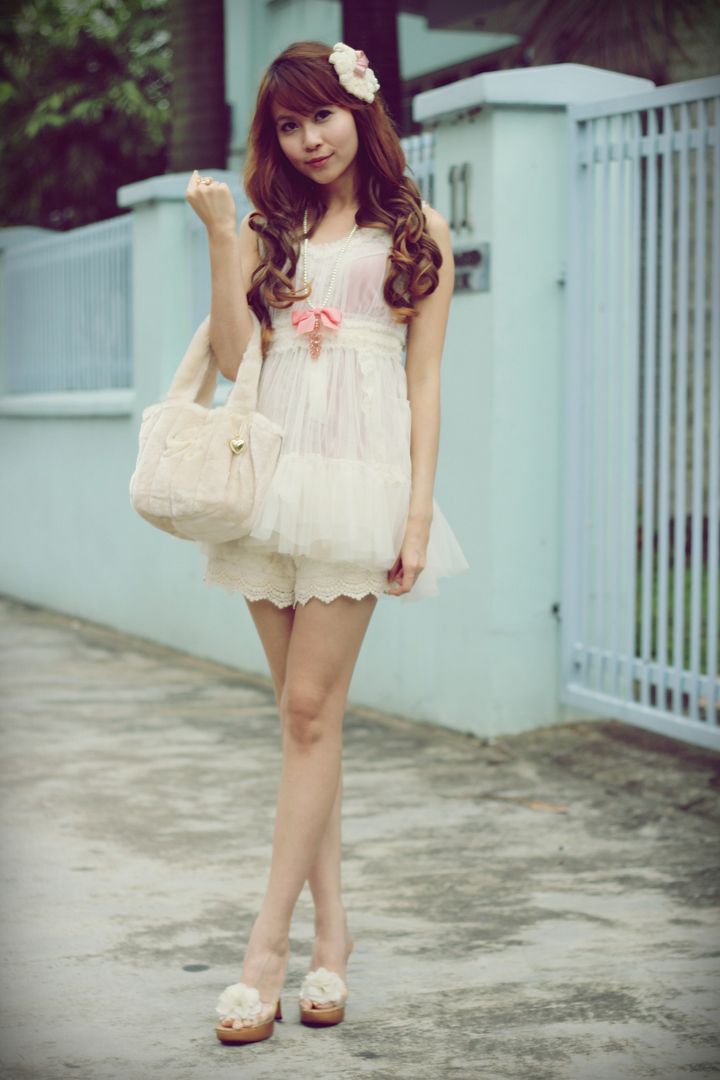 Oh before I end this post, let me introduce you to my furry alphabet bag from Dip Drops, which is also one of my Christmas presents from JW. I can't begin to rave about how silky soft the fur is, and I absolutely adore the pink satin lining and gold heart locket.


Do you see those rings too? I got them from Ms Selfridge in London last year, but they've not really seen the light of day till now. :)