Merry Christmas everyone!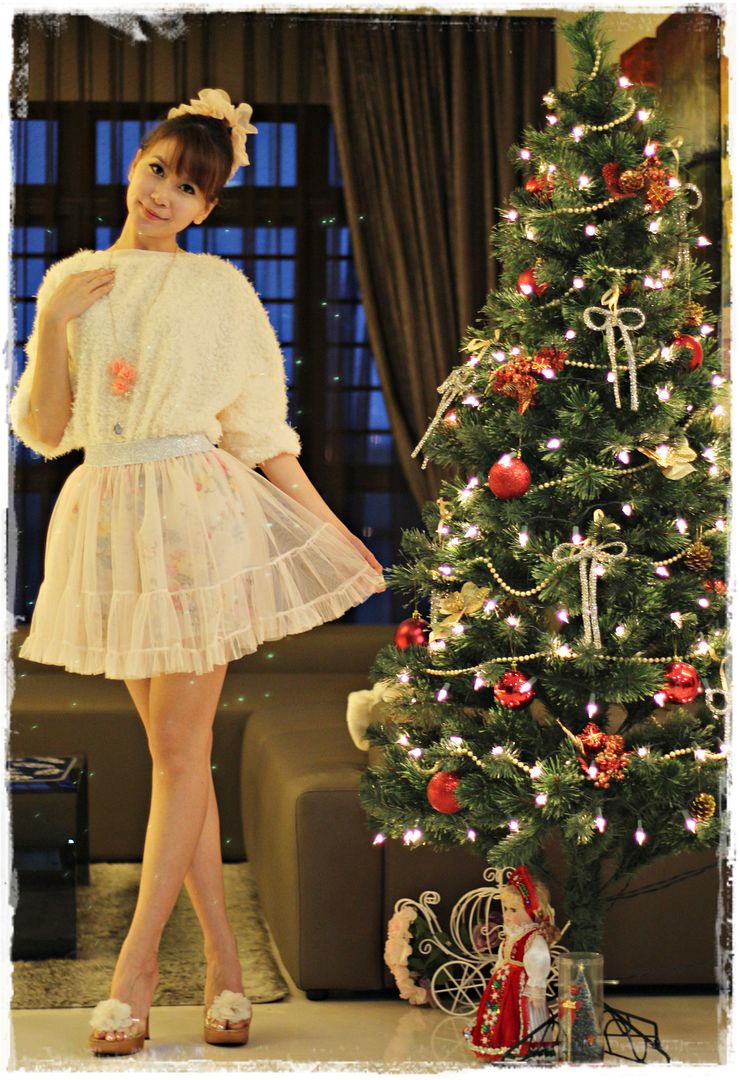 Last night, I had a quiet dinner and rose moscato with JW, but today, we're heading to Karen's place for a potluck party. Before that, Jun, Tian and I will be going to the temple to visit our friend, Reyna, who has since passed on. It's been months since it happened but everything still seems so surreal. Whatever it is, we all hope she's happy wherever she is.
:)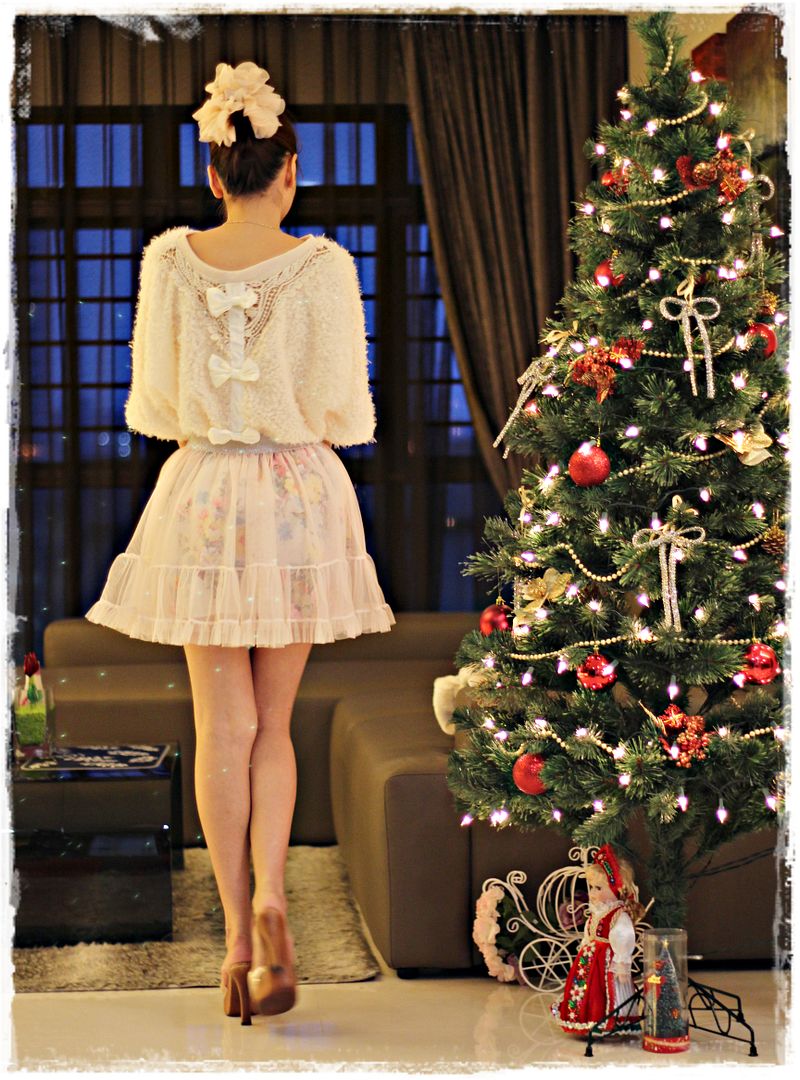 On a happier (and vain) note, this was my Christmas eve outfit. It was raining cats and dogs so it made sense to put on my fuzzy white top with bows behind.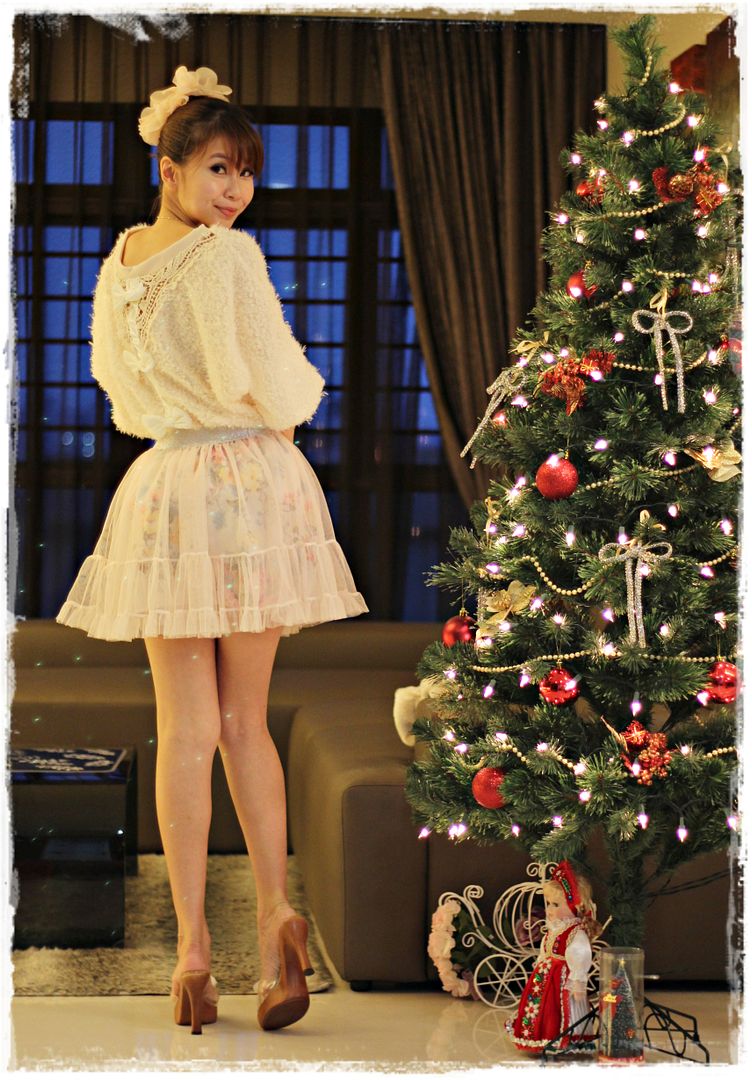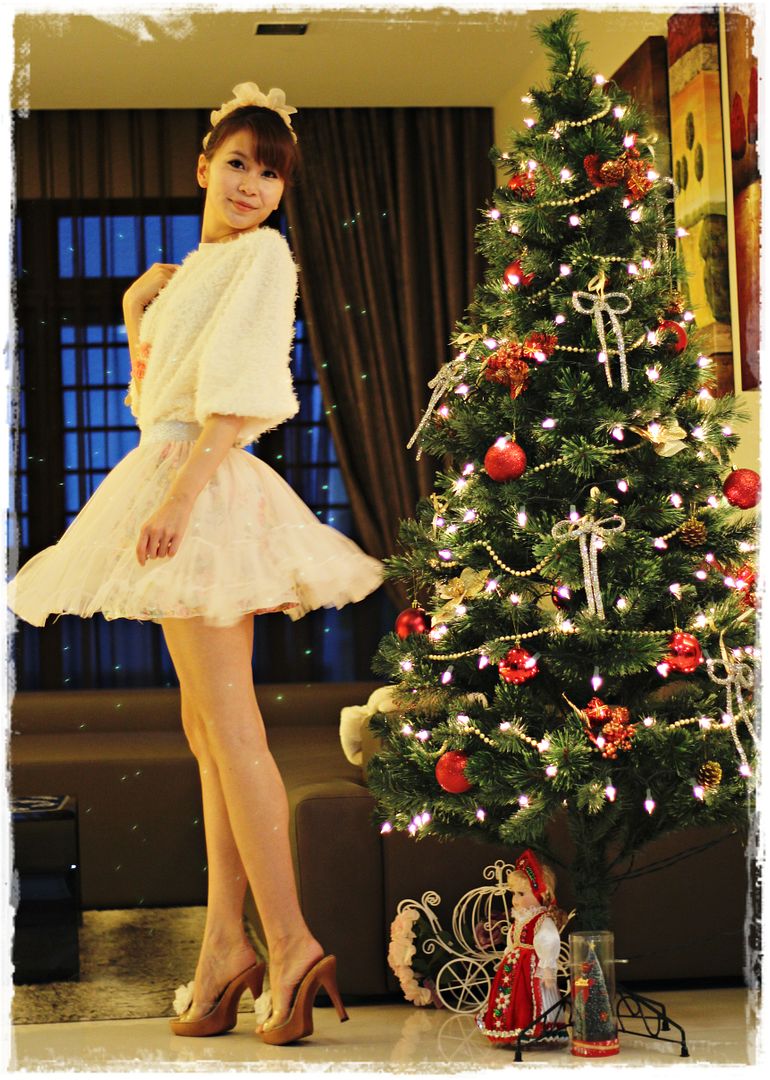 Top from Hong Kong
Tulle skirt from Korea
Shoes from Korea
Hair clip from Bugis Village

If you noticed, there are green sparkles all over my photos. The amazing thing is, they were not edited at all. I believe they're reflections of the christmas lights on my tree. Kinda magical isn't it?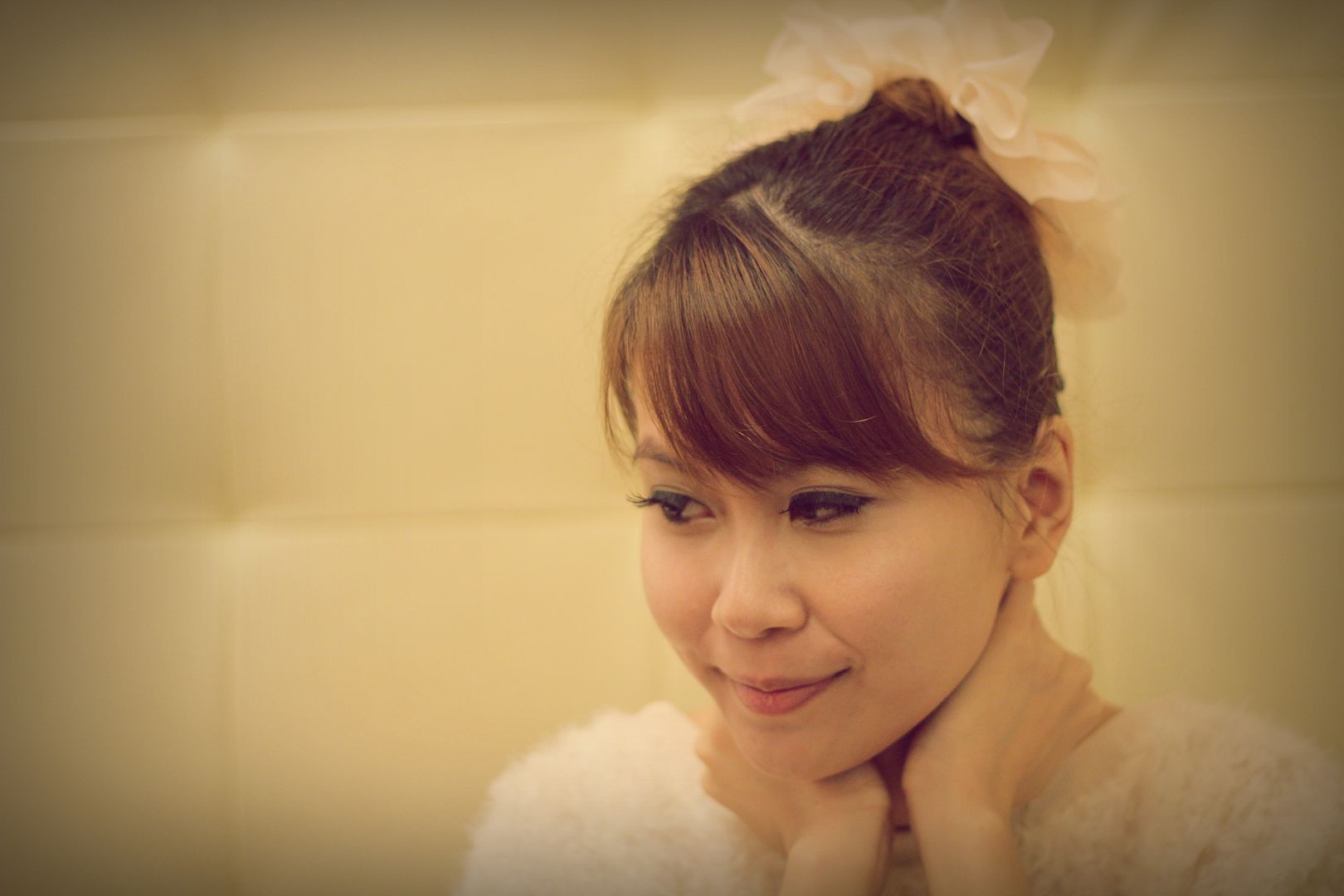 Here's wishing everyone a Merry Christmas!

Christmas, my child, is love in action. Every time we love, every time we give, it's Christmas.
Dale Evans Rogers