JW organized a surprise birthday gathering for me at Leonardo's Place the weekend before my actual birthday. He was coordinating with my friends secretly over facebook just a couple of days before and they were all so spontaneous!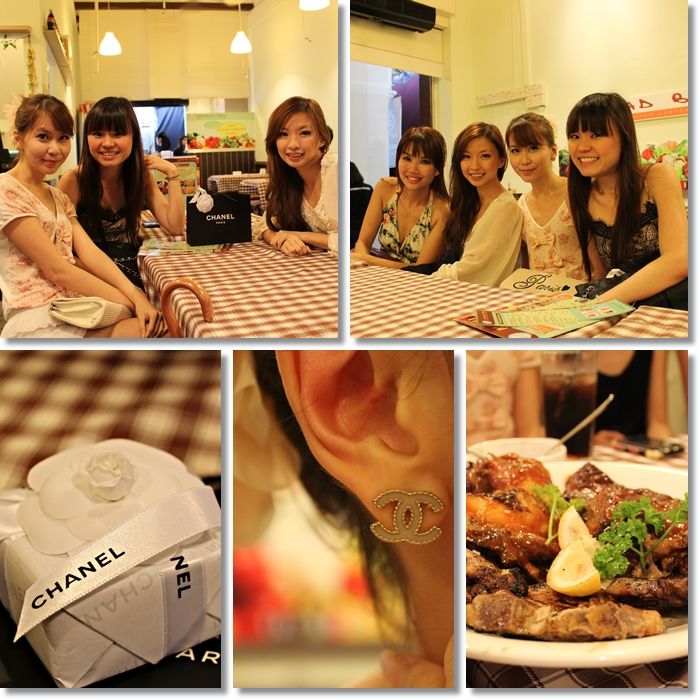 It was also funny how my friends told me they were busy "running errands" that Sunday, which was quite out of the ordinary. I even told JW I suspected they were out buying my birthday gift. So thick-skinned of me but I was spot on!
Haha yay, I have another pair of earrings to add on to my collection now!

I wasn't really expecting a birthday celebration though, so being lazy on a Sunday evening, I didn't bother to dress up. I couldn't even be bothered to do my hair, hence I clipped it up rather haphazardly before darting out of the house. LOL. You can imagine my surprise when I saw my friends all glammed up at the restaurant! Jun even paid extra attention to her make-up because we often tease her about how her make-up never does show up on her face. :P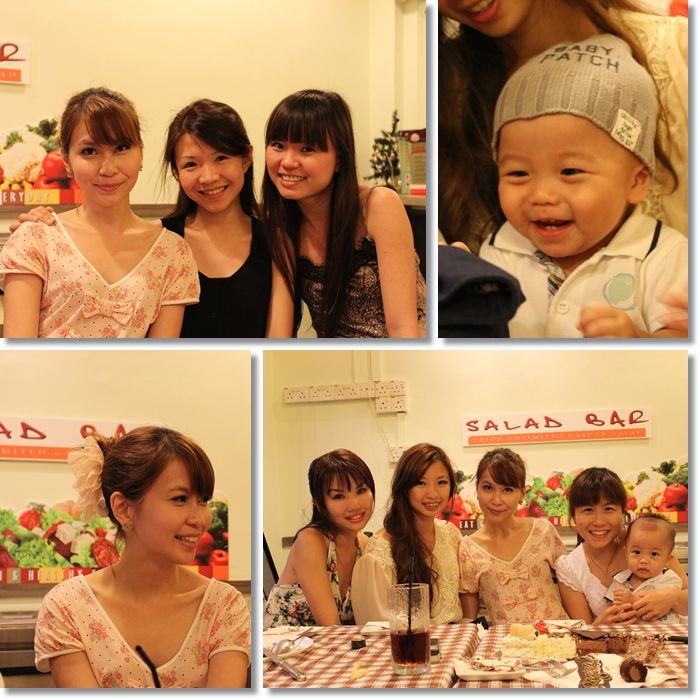 I had an amazing time in the company of good friends, good food and my newly minted photographer! Without any hesitation, JW quickly assumed the role of the photographer for the evening, capturing all our picture perfect (and also imperfect) moments. I especially love all the candid shots below, where we were laughing our heads off because the candle looked a little erm....vulgar, and my dear smoker friends couldn't find a lighter (of all things?!) to light my candle!

Sushi and Daryl were so sweet! They knew that I loveeeee the durian cake at One Bakers World and JW loves their chocolate cake to death, so they specially made a birthday cake with 2 flavours - durian and chocolate! I was so touched!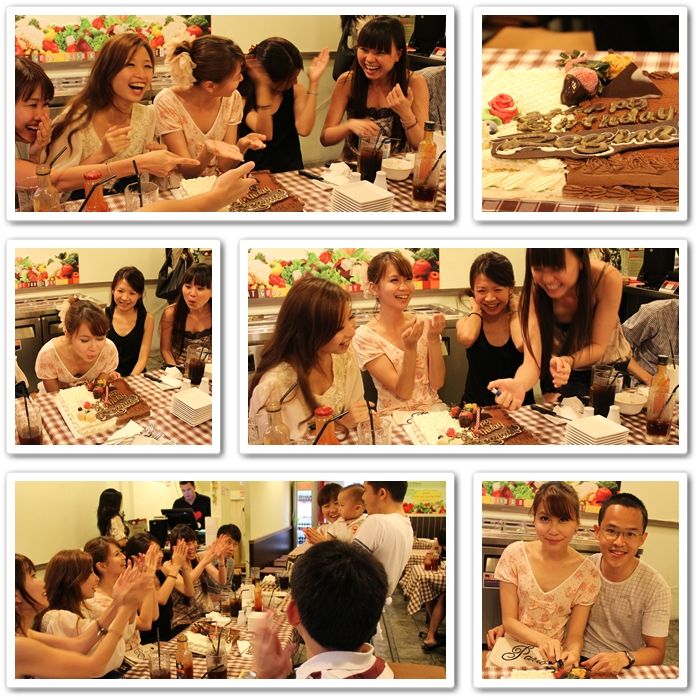 Little Leo was there to celebrate my birthday too, putting a smile to our faces with his cute antics and crazy laughter. Everyone wanted a piece of him! The cutie pie's birthday is just 2 days after mine, and we all celebrated his 1st birthday just yesterday, before Zoukout 2011. ;) More of that in a bit!