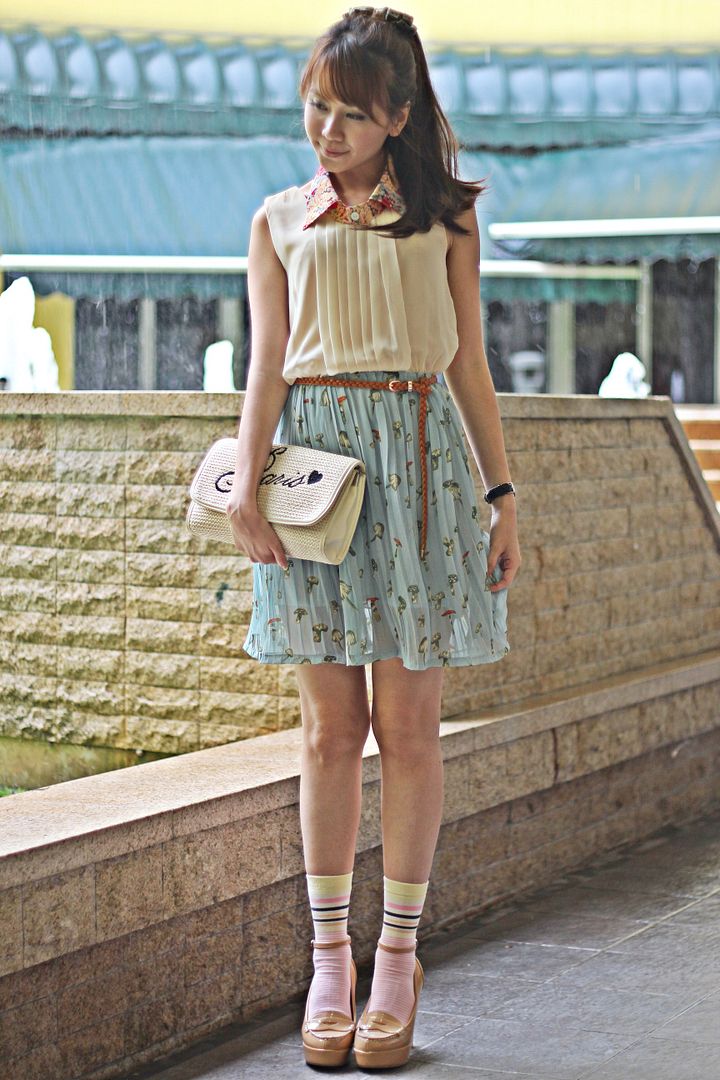 Detachable collar from Bugis
Socks from Topshop
Leather belt from thesaladshop, Haji Lane
Dress (gift from Lyndie) from Bangkok

Fashion magazines often tell us that in order to look good, an outfit should comprise not more than 3 colours. That's fashion rule #1. However, I'm never one who goes by the book. As long as integrity is not compromised, I believe there are different ways to attain the same goal and r
ules aside, pushing boundaries often results in unexpected outcomes.
You know what they say about going down the path less travelled. Pleasant surprises await. ;)
So here you have it. I went amok with colours in this outfit post. In this ensemble, you'll see a kaleidoscope of colours, namely beige, brown, different shades of green, red, blue, pink and black.

What was I thinking?! Haha I was rather pleased with the final result though. What do you think?