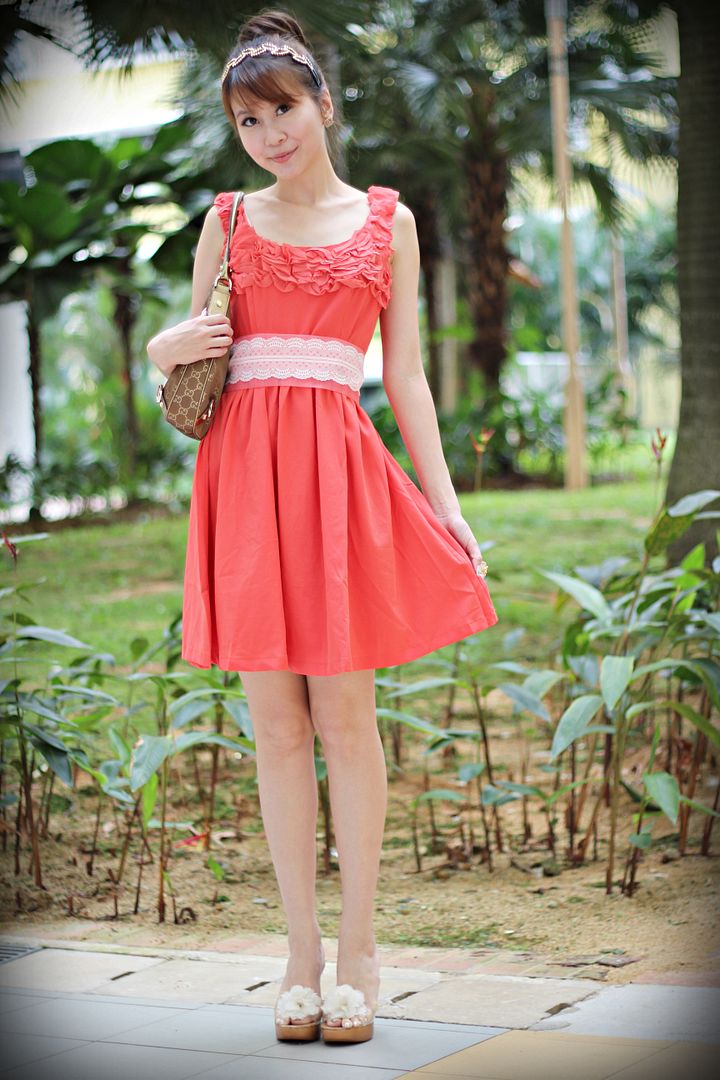 Rosettes and pink make such a girly, flirty combination, it's hard to say no to a dress like the
Alexa Rosette Dress from Amelie Anne
!

I got mine in Persimmon Coral, which is a lovely shade of reddish pink that's perfect for adding that pop of colour to your wardrobe. Cinch that waist with the accompanying sash or substitute it with your own belt for a change and there, you're ready for a cozy tete-a-tete with your girlfriends!
I used my own sash here to create a different look, just to show you how easy it is to add variation to your wardrobe with a classic design. ;)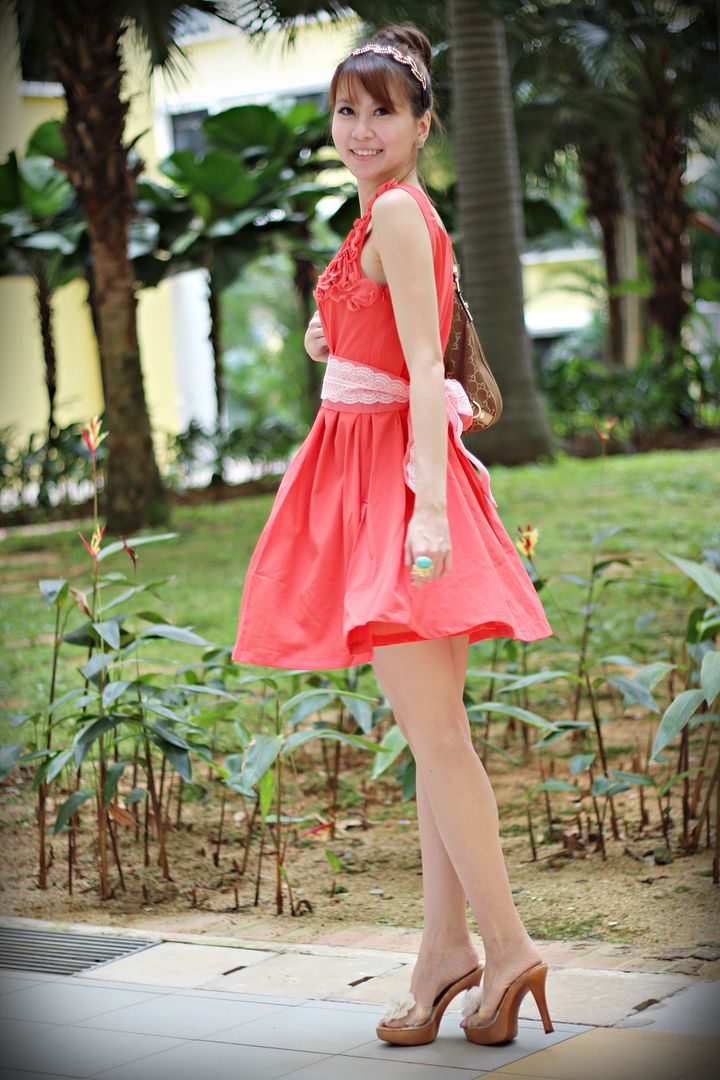 This breezy little number is also fabulous for summer and the cheery colour is sure to brighten up anyone's day, don't you agree? :)

Head on down to Amelie Anne to get one for yourself now!