Are you all ready for Chinese New Year yet? ;) Spring cleaning aside, I'm sure all you ladies out there are on the lookout for the perfect outfits as well!
To help you along, I'm going to share with you some of my personal picks from
Eternity Loft's
latest collection. These beautiful dresses come in vibrant colours and unique designs that will definitely blow your mind away.
On the top of my list is the
Regine Tiered Dress
. This alluring feminine number is my absolute favourite. The cascading chiffon tiers are bound to set anyone's hearts aflutter.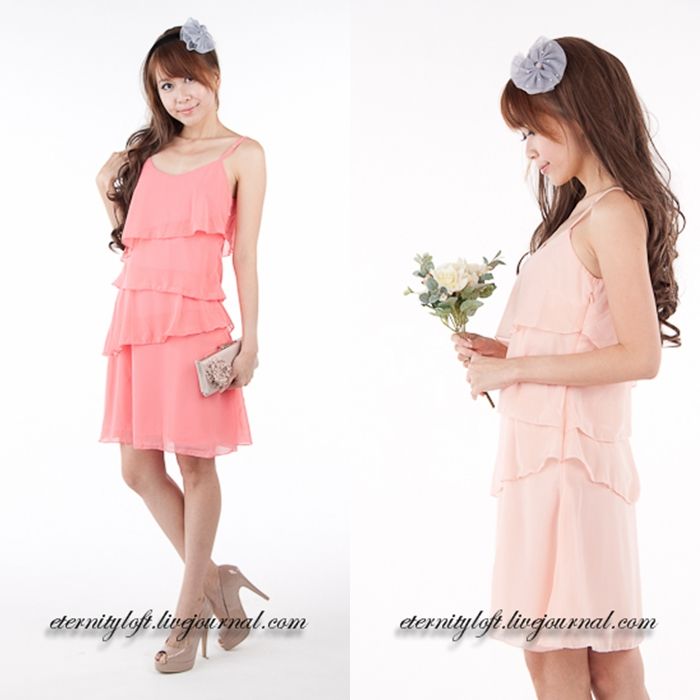 Plus, it comes in sweet pastel shades to add to the demure factor. For those of you who prefer something bold and edgy, the electric blue version will do the job too!


My next favourite has got to be the
Jennifer Buttoned Dress
! I have always been a fan of peter pan collars because they soften the overall presentation of an outfit, bringing out the feminine grace and poise that every lady should possess.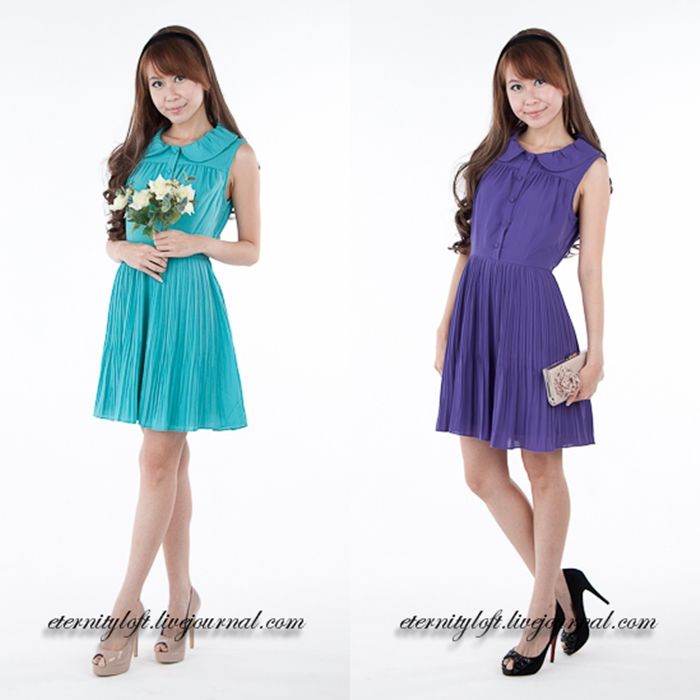 I particularly adore the Marine and Tanzanite shades (as shown above). Spice up your wardrobe with these playful, fashion forward colours which add a cheerful vibe that is perfect for the upcoming Chinese New Year!

The subtler Puce and Slate Blue hues (shown below) are incredibly versatile without compromising on elegance. Not only are they suitable for the festive season, they can easily transform into work wear with a change of accessories and hairdo.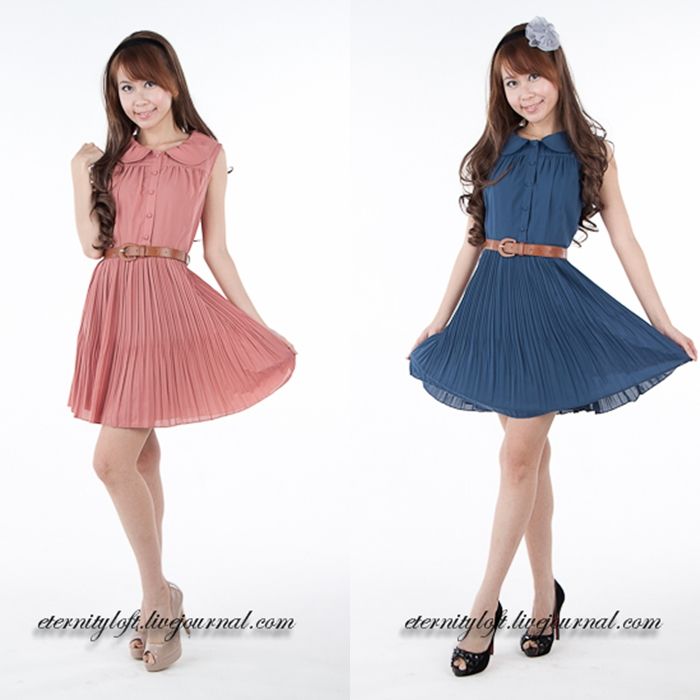 If you're looking for a dress with some oriental elements (since it's Chinese New Year afterall), I'm sure you'll love the
Keira High Collar Dress
!
The charming skater dress comes with a high collar that is reminiscent of the traditional Cheongsum and is great for accentuating a slim, elegant neck and beautiful shoulders. Without a doubt, this lovely number is sophistication personified.

I am personally drawn to the Yellow Mustard and Nude Beige shades because they exude an inexplicable air of quiet confidence.

However, if you're looking to add a dash of colour to your wardrobe and join in the festive cheer, the Red and Blue shades are splendid choices!

Be sure to check out
Eternity Loft
and pamper yourself this Chinese New Year!